Taiwan
Get more with myNEWS
A personalised news feed of stories that matter to you
Learn more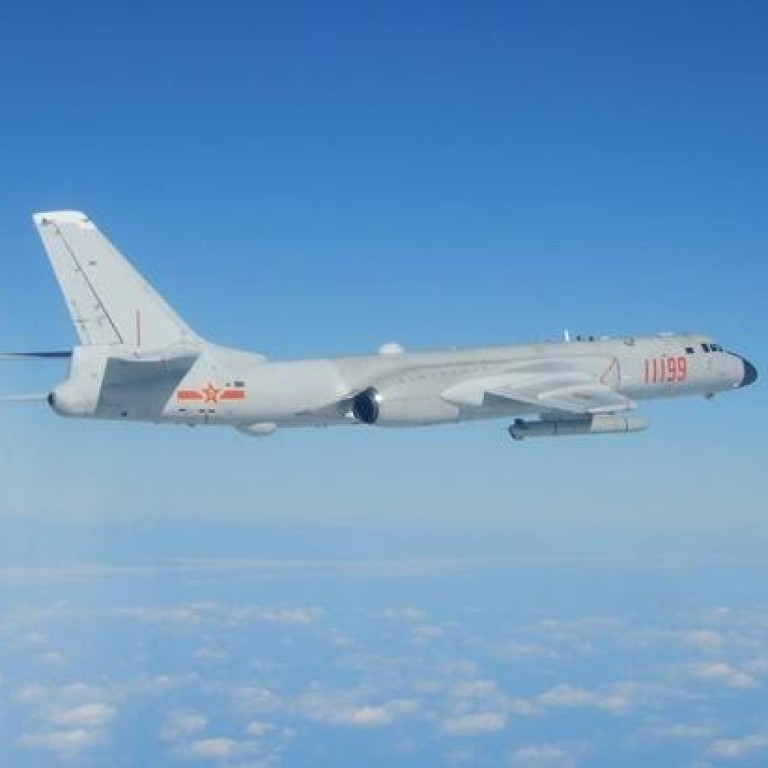 Beijing keeps up military pressure on Taiwan as island reshuffles security and mainland affairs chiefs
The Chinese military continued its incursions into Taiwan's air defence identification zone with flights near the Pratas Islands on Friday and Saturday
Meanwhile, Taipei announced a series of ministerial changes that may be intended to send a signal to Joe Biden's new administration
Beijing continued to put pressure on Taiwan with another round of military exercises over the weekend as the island reshuffled the officials responsible for security and relations with the mainland.
On Friday and Saturday, the People's Liberation Army sent warplanes close to the Pratas Islands in the South China Sea, forcing Taiwan, which controls the islands, to scramble fighters in an emergency response.
After nine PLA aircraft flew near the Pratas Islands on Friday, the Taiwanese defence ministry said it tracked 11 planes on Saturday – eight fighter jets, two nuclear-capable H-6 bombers and an anti-submarine aircraft – in the same area.
It said Chinese naval forces were also involved but gave no details.
The drills took place right after Taipei announced a major reshuffle that some mainland observers said was intended to send a signal to the new US administration that it wanted to ease cross-strait tensions.
Chiu Tai-san, who is seen as relatively dovish towards Beijing, will take charge of the Mainland Affairs Council, replacing Chen Ming-tong who moves over to become the new head of the National Security Bureau.
Chen's predecessor, Chiu Kuo-Cheng, a graduate of the US Army War College, will in turn take charge at the defence ministry as Taipei moves to strengthen its military and intelligence ties with Washington. Meanwhile, the current defence minister Yen Te-fa will become an adviser to the national security council.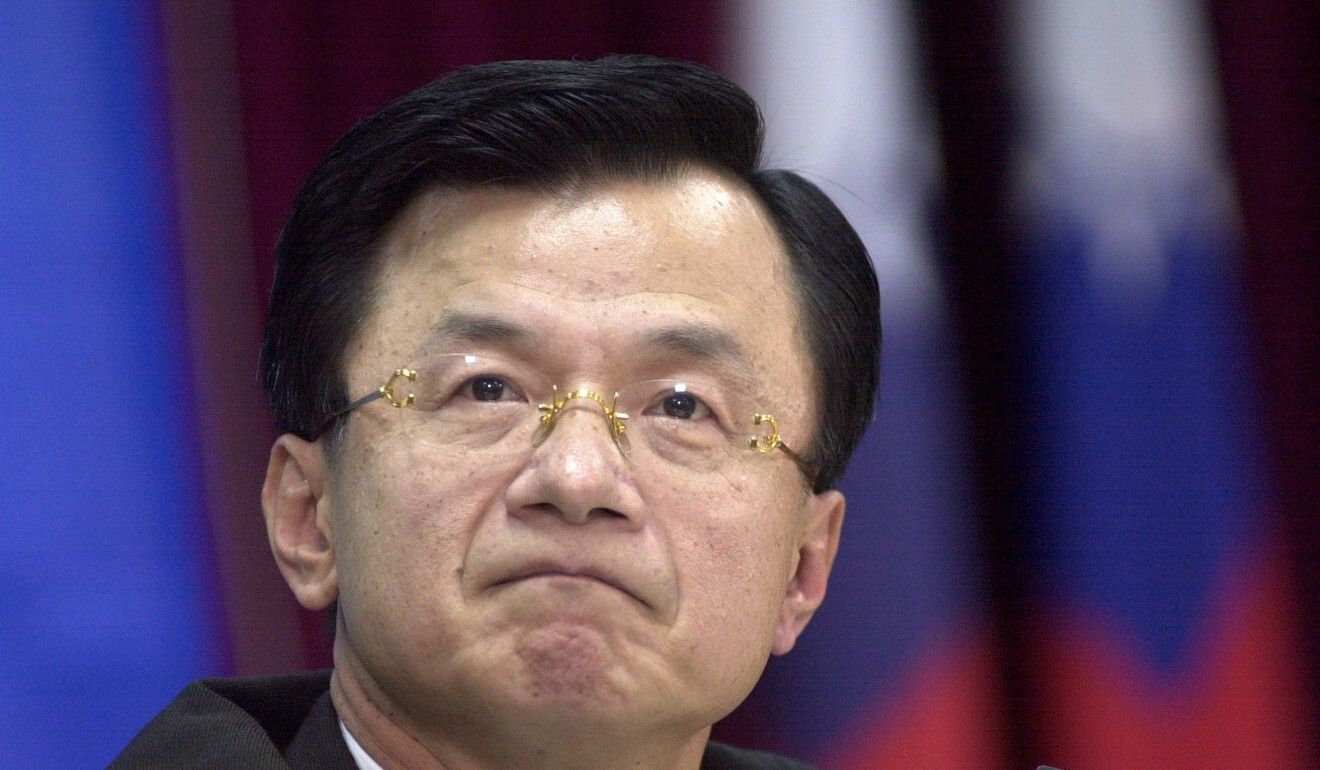 The reshuffle was a message from Taiwanese President Tsai Ing-wen to both Beijing and Washington in response to signals that the new Biden administration
may seek to de-escalate tensions in the Taiwan Strait
, according to Xin Qiang, from the centre for American studies at Fudan University in Shanghai.
"Now the US is adjusting its strategy and Tsai is trying to show that she has made some changes with goodwill and sincerity, so that if cross-strait tensions do not improve afterwards, the responsibility lies with the mainland," said Xin.
But he said Tsai and her independence-leaning Democratic Progressive Party are unlikely to accept Beijing's bottom lines – the
one-China principle
and 1992 consensus – so the move is likely to be seen as only a "tactical gesture".
"As long as Tsai and the DPP authorities do not accept the one-China principle, Beijing will not change its existing policies just because of some superficial changes."
The 1992 consensus refers to the understanding struck between unofficial representatives of Beijing and Taipei that year that there is only "one China" but that each side can have its own interpretation of what that constitutes.
Beijing insists it should form the basis for all cross-strait relations, something Tsai has consistently rejected since coming to power in 2016.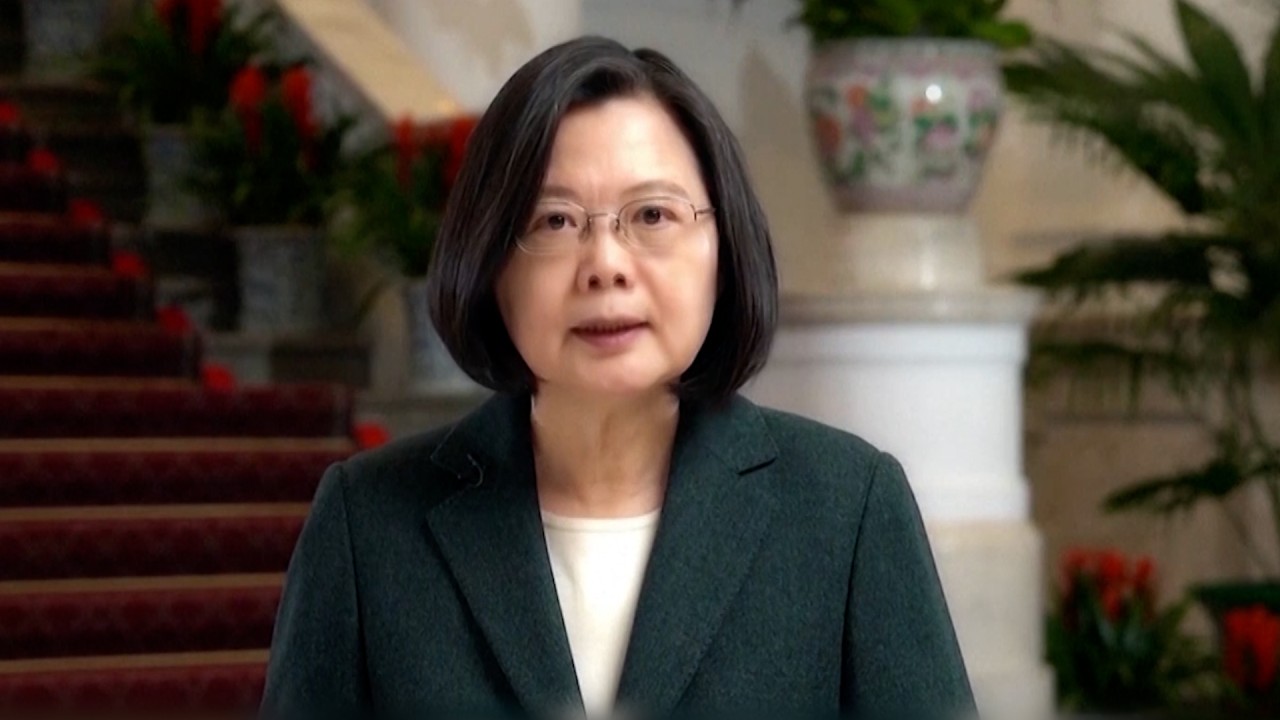 00:29
Taiwan President Tsai Ing-wen calls for 'faith in democracy' in Lunar New Year message
Taiwan President Tsai Ing-wen calls for 'faith in democracy' in Lunar New Year message
The Pratas Islands lie roughly between southern Taiwan and Hong Kong and are also claimed by mainland China.
They have no permanent residents and are only lightly defended by a Taiwanese garrison and are considered by some security experts as vulnerable to attack due to their distance – more than 400km (250 miles) – from mainland Taiwan.