Vietnam
Get more with myNEWS
A personalised news feed of stories that matter to you
Learn more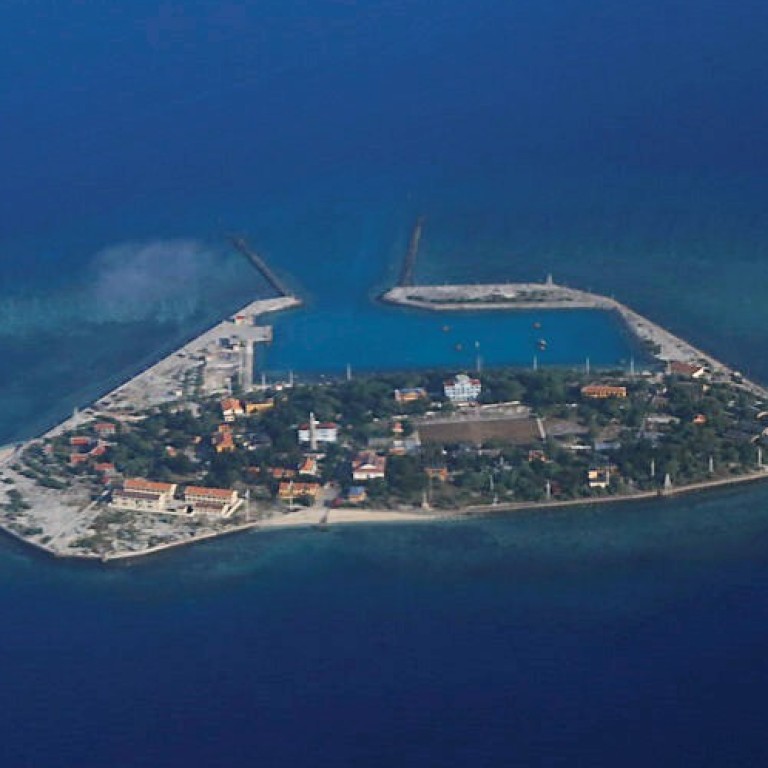 South China Sea: Vietnam builds up defences against Beijing in Spratly Islands, report says
Emplacements for air and coastal defence systems installed on most of its bases in the disputed archipelago to 'ensure it can strike Chinese facilities'
Asia Maritime Transparency Initiative says the most significant upgrades in the past two years have been at West Reef and Sin Cowe Island
Vietnam
has been building up its defences in the Spratly Islands over the past two years to "ensure it can strike Chinese facilities" in the disputed archipelago, a report by a Washington-based think tank said.
Emplacements for air and coastal defence systems have been installed on most of Vietnam's bases in the Spratlys, with the most significant upgrades at West Reef and Sin Cowe Island, according to the report released on Friday by the Centre for Strategic and International Studies' Asia Maritime Transparency Initiative.
It said the recent building work underscored Vietnam's efforts to make its facilities in the area more resilient against China, and to make sure Chinese bases were within striking range.
Both countries lay claim to the Spratlys in
the South China Sea
– claims that overlap with those of the Philippines, Malaysia, Brunei and Taiwan – and occupy outposts there. Beijing claims almost all of the South China Sea and tensions have escalated over its increasing assertiveness in the region, which has become a flashpoint with the United States.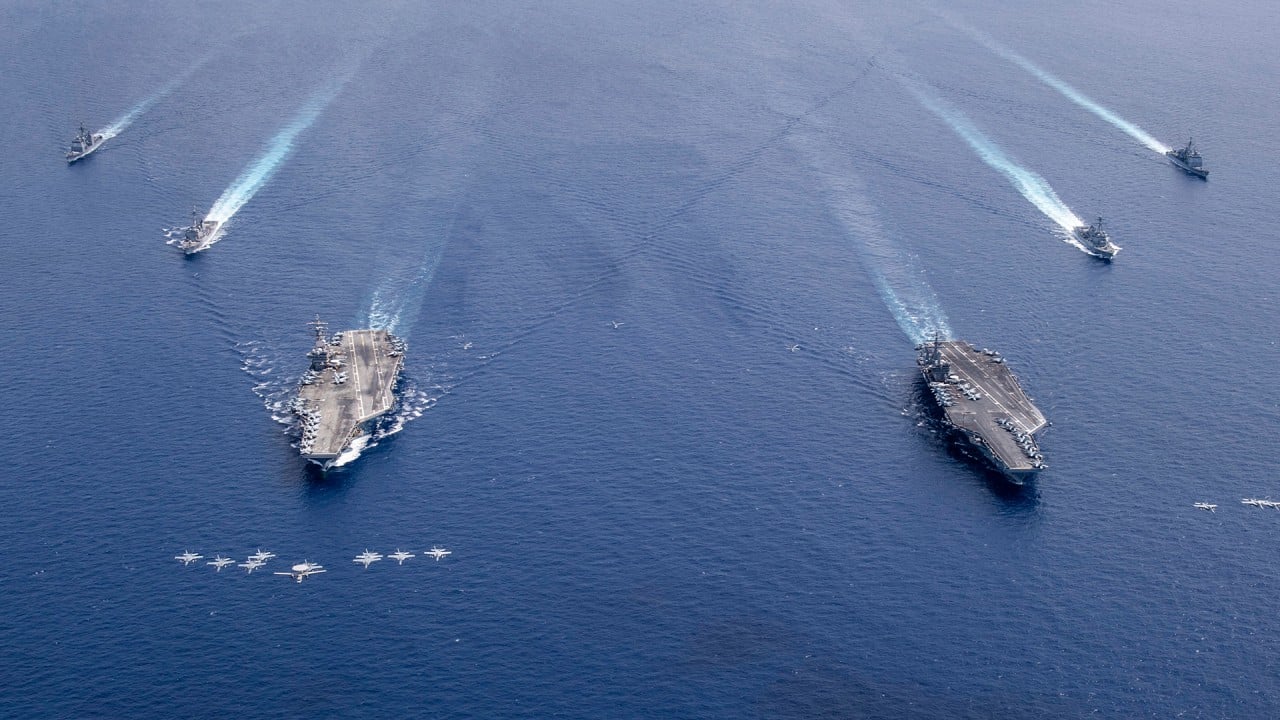 02:32
Washington's hardened position on Beijing's claims in South China Sea heightens US-China tensions
Washington's hardened position on Beijing's claims in South China Sea heightens US-China tensions
According to the report, the recent upgrades at West Reef and Sin Cowe "follow established patterns seen at other Vietnamese outposts in the Spratlys".
"The coastal defence installations – concrete emplacements often connected to a bunker – are ubiquitous at Vietnam's larger outposts," the report said.
In the past two years, signal towers and administrative buildings have been installed on the 28.3 hectares (70 acres) of land at West Reef, which was reclaimed from 2013 to 2016, according to the think tank.
It said a set of defensive installations had also been built along 10.5 hectares (26 acres) of the northern coastline of Sin Cowe, a project that began in 2019. Major work had been completed on those installations by the end of last year, the report said, citing satellite imagery.
Vietnam had also carried out recent works at Pearson Reef and Namyit Island, where it installed additional radomes – dome-shaped structures used to protect radar antenna – and several administrative buildings, the report said.
Administrative buildings were also constructed on Grierson Reef and Central Reef.
In addition, newer and longer-range weapons systems have been installed on Vietnamese outposts in the island chain, including artillery rocket systems acquired from Israel.
"The small size of these systems would make them easy to quickly deploy and conceal. They require minimal supporting infrastructure and could be fired … probably from any other reasonably flat, hard surface," the report said. "That means they could easily be present at any, or all, of Vietnam's 10 largest islets."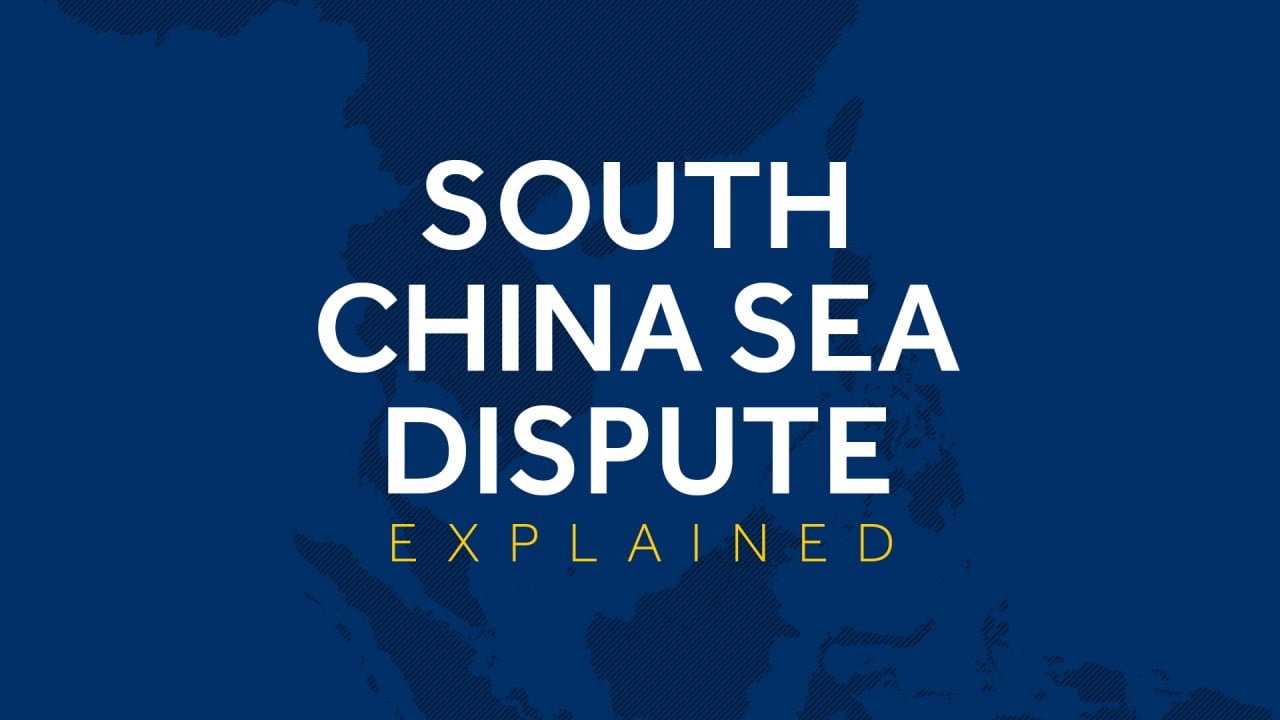 03:23
The South China Sea dispute explained
The South China Sea dispute explained
Tensions have been rising between Vietnam and China over the South China Sea, where their long-running territorial disputes have seen occasional confrontations, and two brief battles – in 1974 and 1988. Most recently, Hanoi lodged a protest with Beijing in April when a
Vietnamese fishing boat was sunk
after it was hit by a Chinese coastguard ship near
the disputed Paracel Islands
. Vietnam claimed the Chinese had rammed the fishing boat, but China said it had suddenly changed course and collided with the coastguard vessel.