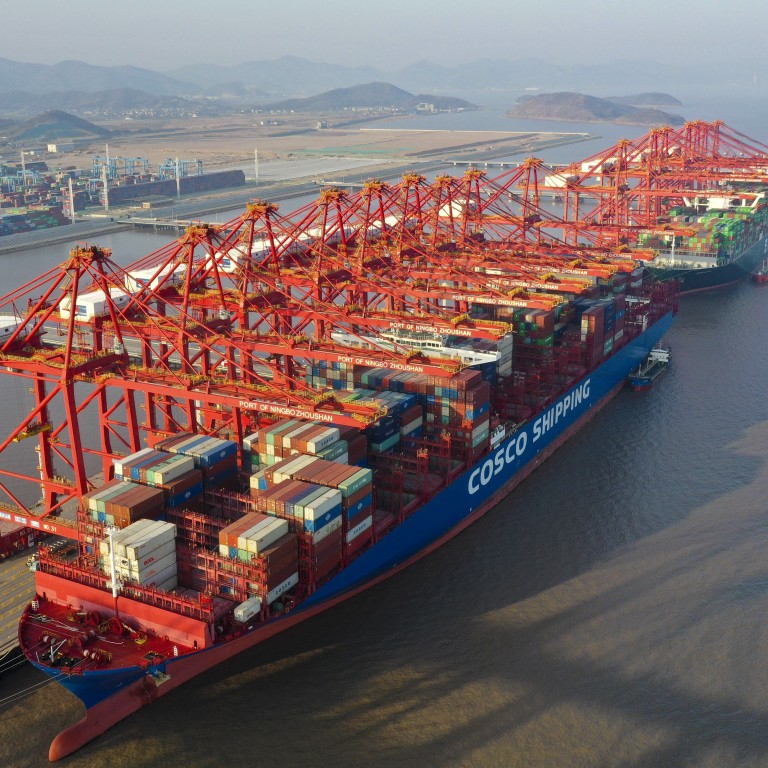 US will use 'all available tools' to tackle China on trade, make human rights issues a priority
USTR report indicates hardline approach will continue, saying unfair trade practices harm American workers and businesses
It will also target 'widespread human rights abuses of the Chinese government's forced labour programme' in Xinjiang
In its "2021 Trade Agenda and 2020 Annual Report" released on Monday, the USTR said China's unfair trade practices and restrictions on market access had threatened America's technological edge, weakened its supply chain resiliency and undermined its national interests.
"The
[Joe] Biden
administration is committed to using all available tools to take on the range of China's unfair trade practices that continue to harm US workers and businesses," the report said.
With Biden in the White House, the US has continued the previous administration's tough line on China, ignoring repeated calls from Beijing to get
bilateral relations
back on track.
"The Biden administration will also make it a top priority to address the widespread human rights abuses of the Chinese government's forced labour programme that targets the Uygurs and other ethnic and religious minorities in the Xinjiang Uygur autonomous region and elsewhere in the country," the report said.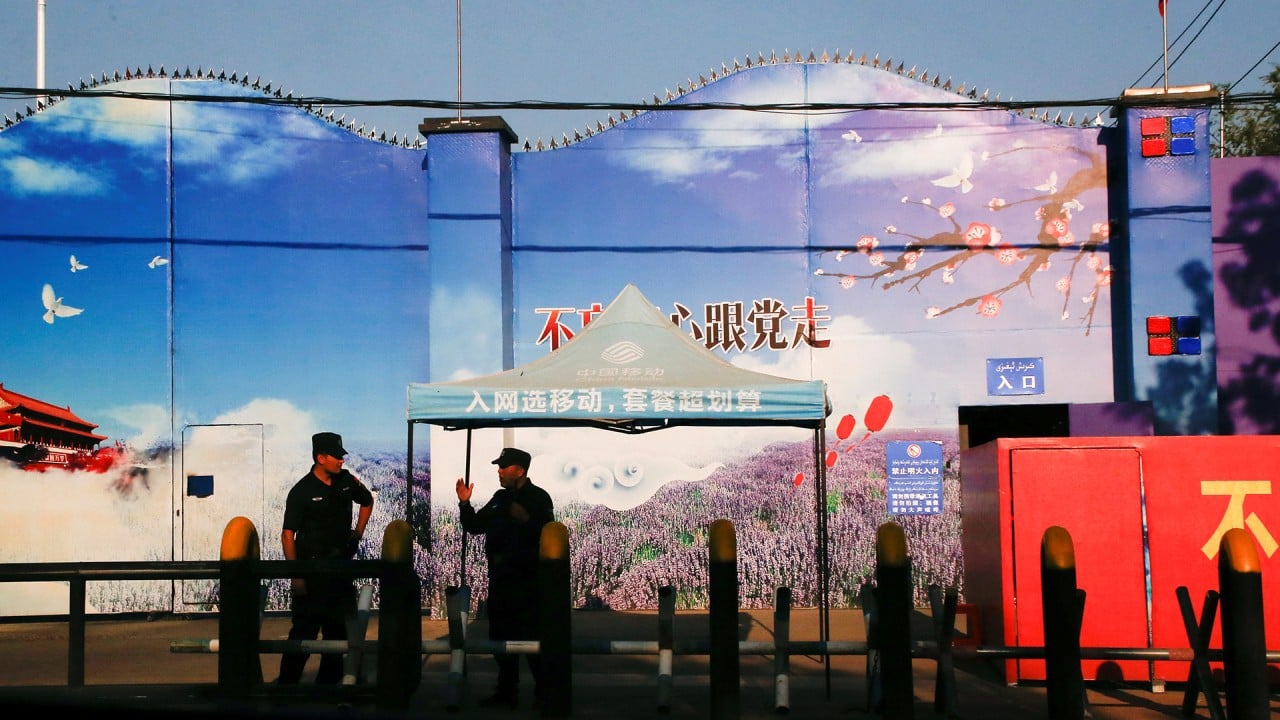 02:27
US declares China has committed genocide in its treatment of Uygurs in Xinjiang
US declares China has committed genocide in its treatment of Uygurs in Xinjiang
China has been under growing pressure from the US and other Western nations over its treatment of the Uygur Muslim minority in
Xinjiang
, where more than a million people are estimated to have been detained. China denies allegations of forced labour and says its camps in the far western region provide vocational training and are needed to fight religious extremism and terrorism.
The USTR said it would consider all options to combat forced labour and improve corporate accountability in the global market.
"Americans and consumers around the world do not want products made with forced labour on store shelves, and workers should not be disadvantaged by competing with a state-sponsored regime of systematic repressions," the report said.
The allegations have seen foreign companies in China carrying out due diligence to ensure their products are not made with forced labour and reducing their investments in Xinjiang.
The report also talked about rallying support to push back against China's economic "abuses and coercion".
"These detrimental actions include China's tariffs and non-tariff barriers to restrict market access, government-sanctioned forced labour programmes, overcapacity in numerous sectors, industrial policies utilising unfair subsidies and favouring import substitution and export subsidies (including through export financing)," it said.
China was "a key contributor" to overcapacity in the steel and aluminium, fibre optics and solar sectors, the USTR said.
The report continued: "They also include coercive technology transfers, illicit acquisition and infringement of American intellectual property, censorship and other restrictions on the internet and digital economy, and a failure to provide treatment to American firms in numerous sectors comparable to the treatment Chinese firms receive in those sectors in the United States."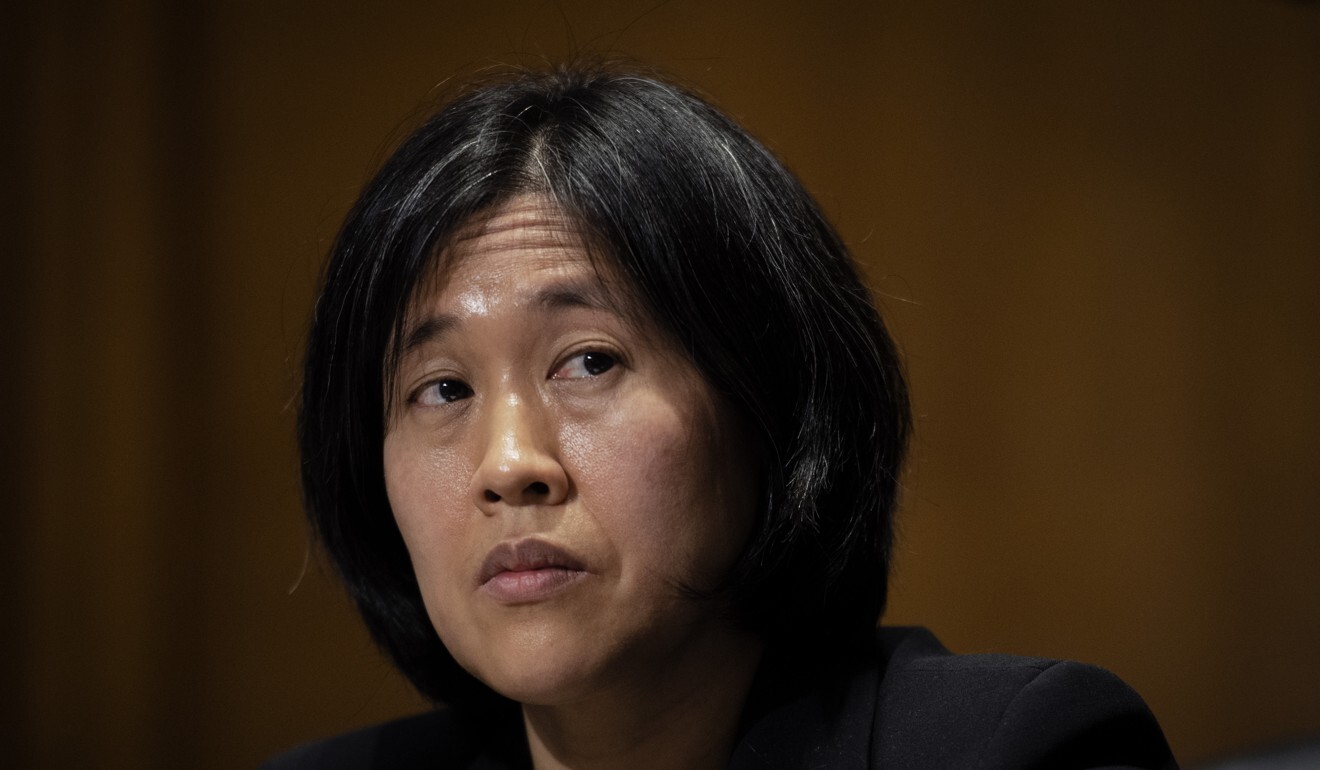 Lu Xiang, a senior fellow with the Chinese Academy of Social Sciences, noted that there was no mention of cooperation or coordination with China.
"This is a dangerous signal," Lu said. "Biden has the resources to improve ties with China. The key is whether he has the determination to do so."
Katherine Tai
, Biden's pick for US trade representative, on Monday said she was open to exploring options to address China's market restrictions, including on cloud computing, and would develop policies "that treat censorship as a trade barrier", Reuters reported.
Biden's economic and trade officials and nominees have said the administration would keep in place punitive tariffs on Chinese products and may continue investment bans, and it is conducting a review of China strategy.
"Too many calculations may be worse than a simple one," Lu said. "[Biden] needs to be crystal clear about the direction he wants – cooperation or confrontation."
He added that Beijing would not shy away from competition. "China is hoping for pragmatic and constructive consultation on trade issues, including how to implement the phase one trade deal, with Tai's team once she gets confirmed by the US Senate," Lu said.
In another report on Monday, the National Security Commission on Artificial Intelligence urged American universities to double down on efforts to prevent the theft of sensitive technology by the Chinese military.
Meanwhile, the Pentagon said its China Task Force had begun work on Monday to assess the challenges posed by Beijing as part of the Biden administration's review of US-China relations.
The USTR report said addressing the China challenge "will require a comprehensive strategy and more systematic approach than the piecemeal approach of the recent past".