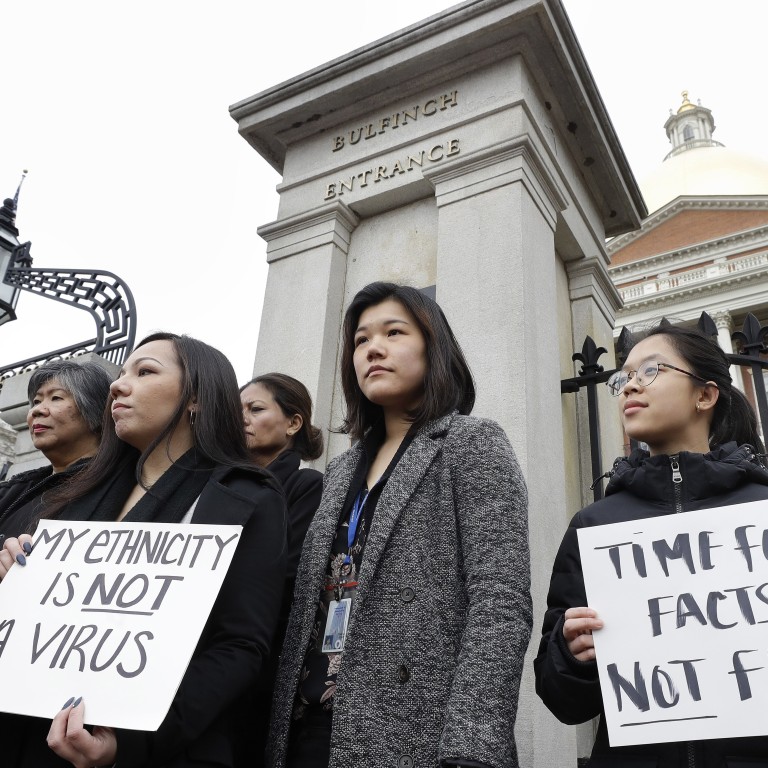 US public turns against China in worst poll savaging since last year's record
Gallup survey shows favourable views of the rival power at an all-time low of 20 per cent, with only Iran and North Korea more unpopular
The result is a steep decline on 2020 when China's popularity fell below its previous lowest point in August 1989
Attitudes towards China have plunged to historic lows in the US, with Gallup's latest poll finding just 20 per cent of Americans hold a favourable view of the country.
It is the lowest rating since the polling agency began collecting favourability data in 1979, and a further decline on last year's record low of 33 per cent, measured in the early days of the
new coronaviru
s when it was spreading in China but had yet to become a pandemic.
Positive views of China among Americans were at their highest – 72 per cent – in the months before the Tiananmen Square incident, before dropping to 34 per cent in August 1989 after the bloody crackdown.
More than 1,000 Americans from across the country took part in the latest survey which was recorded from February 3-18, after President
Joe Biden
said he was prepared to compete with China, while taking a different approach to his predecessor Donald Trump.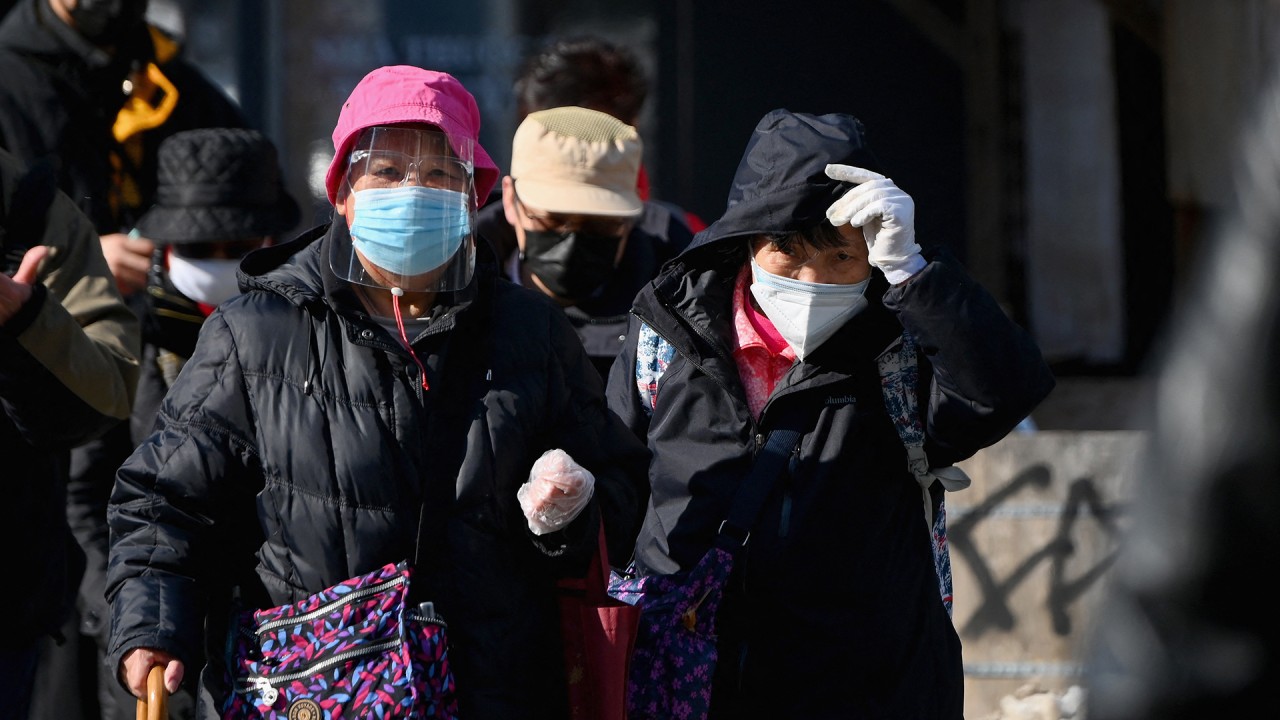 02:41
Hate crimes targeting Asian-Americans in California reflect rise in many US states
Hate crimes targeting Asian-Americans in California reflect rise in many US states
The poll found China among the least popular countries in the eyes of Americans – with 79 per cent of respondents holding "very or mostly unfavourable" views. Only Iran and North Korea, at 85 per cent and 89 per cent, respectively, were regarded more unfavourably. Russia received a negative rating of 77 per cent.
China's foreign ministry spokesman Wang Wenbin, when asked about the survey at a regular press conference on Wednesday, blamed the results on "anti-China forces" and the Trump administration, which had "smeared China and instigated confrontation" between the two countries.
"The Chinese and American people have long had friendly relations, and such friendship has been the source and foundation of the bilateral ties. However, the previous US administration and some anti-China forces, based on their ideological prejudice and political self-interest, have wantonly smeared China, instigated confrontation... and toxified public opinion in the two countries."
Traditional allies of the US were regarded warmly by the respondents, with Canada enjoying 92 per cent approval and Britain at 91 per cent.
"China and Russia are among the more challenging nations for US foreign policy under the Biden administration, as they were for the prior Obama and Trump administrations," a Gallup statement said. "But Biden's task may be made a bit easier if the current low favourable ratings mean Americans are unified in their perceptions of the challenges each country presents."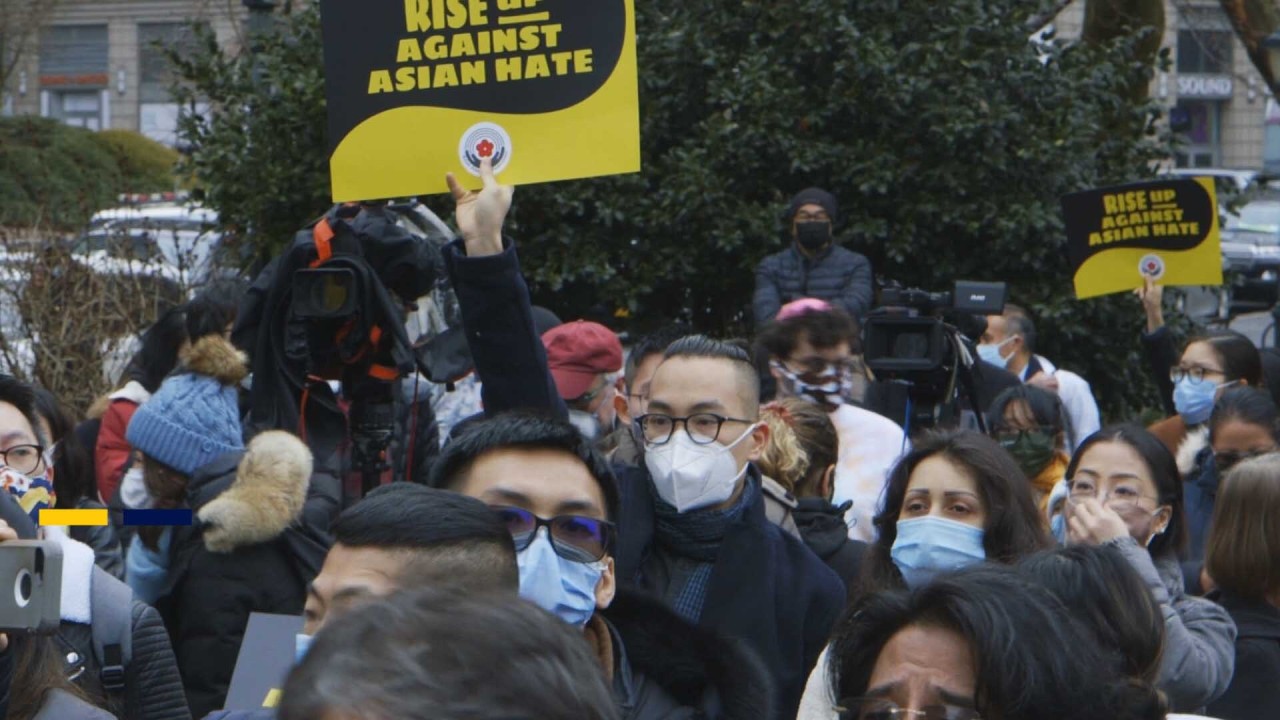 03:15
New York's Chinatown on edge after Asian man stabbed in back
New York's Chinatown on edge after Asian man stabbed in back
The Gallup report noted its findings coincided with reports of increased hate crimes against Asian Americans across the US – something Biden addressed in an early executive order condemning anti-Asian language and directing government agencies to avoid it in their operations.
Partisan views of China have all worsened since 2020, with its favourability rating among Republicans falling 13 points to 10 per cent and a decline of eight points among Democrats to 27 per cent.
The continuing fall in China's popularity in the US mirrors the decline in relations between the two countries, which have been mired in confrontation over the past four years on numerous fronts including their trade war and restrictions on media and technology companies.
The Biden administration has signalled it will take a tough line against Beijing. On Monday, the office of the US Trade Representative said it was prepared to use "all available tools" to stop China's unfair trade practices, while Secretary of State Antony Blinken said he agreed with claims that China was committing genocide in Xinjiang.