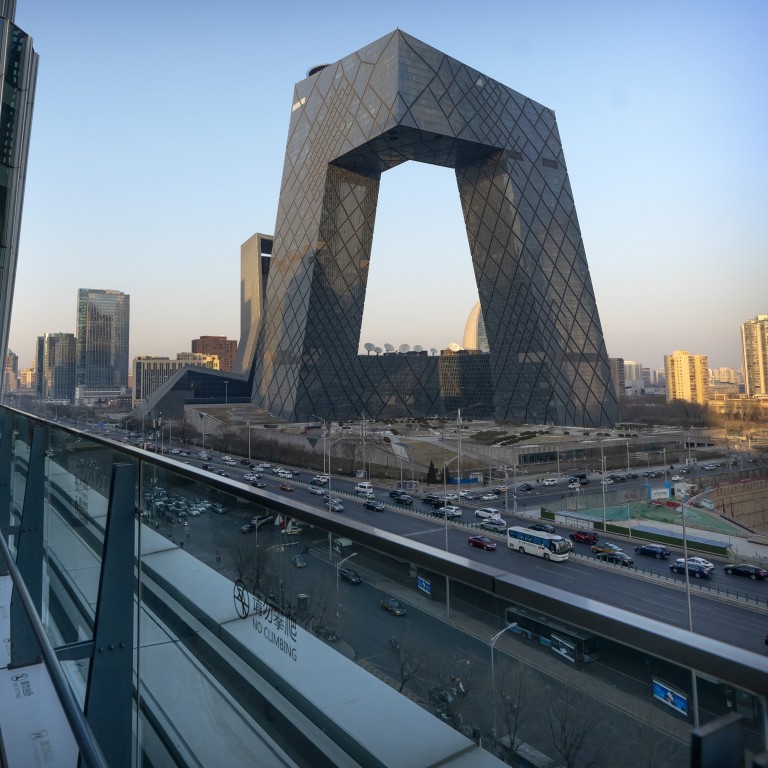 CGTN set to return to European screens, but French regulator warns about future conduct
The Chinese broadcaster receives approval to transmit its English-language programming out of France
Network is subject to legislation that 'guarantees respect for human dignity as well as honesty, independence and pluralism of information'
Having been removed from British airwaves because of its Communist Party ownership and a row over licensing, Chinese broadcaster CGTN has been approved to transmit its English-language programming out of France.
But French regulators issued what industry watchers described as an "unusually stern" statement regarding the rules under which CGTN will be governed.
"In accordance with its missions, the CSA will be particularly attentive to ensuring that CGTN ensures compliance with these legal requirements," the statement by the Superior Audiovisual Council said.
"Just because they have relocated and are able to get themselves back on [European satellite operator] Eutelsat does not necessarily mean that they aren't subject to intense scrutiny by the French regulator," said Rupert Earle, a partner specialising in media law at the London firm of Bates Wells.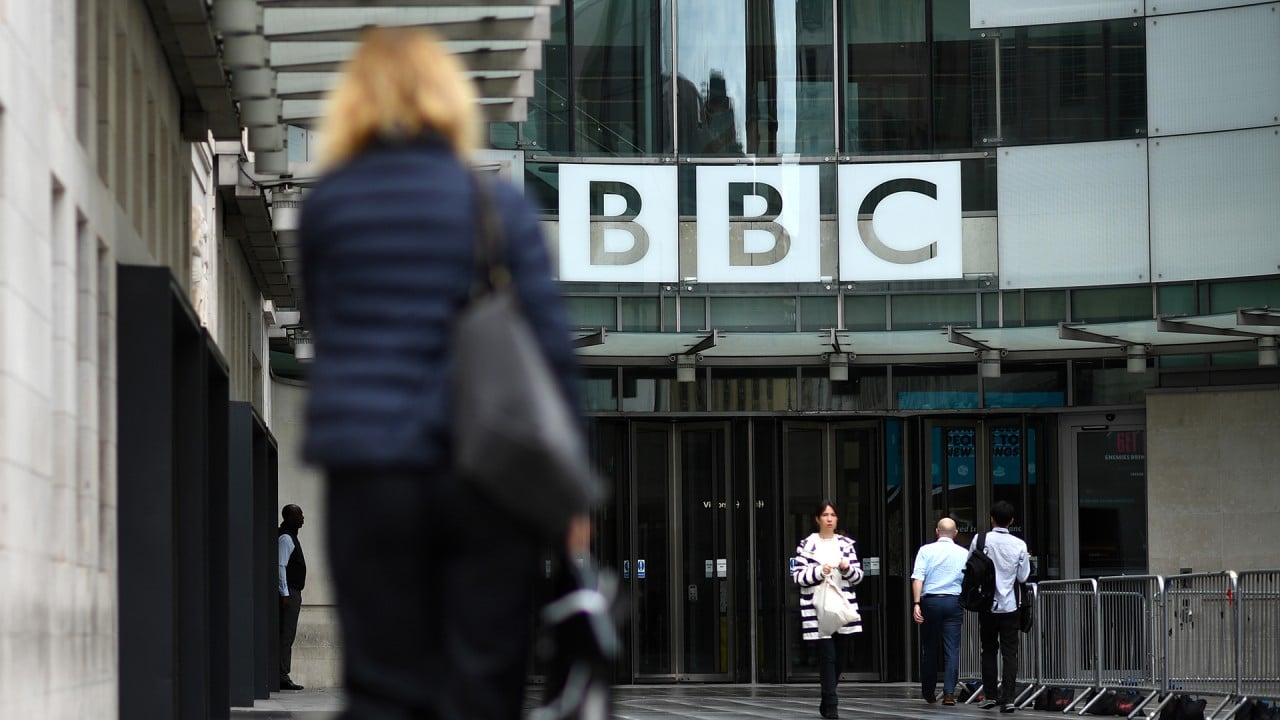 02:24
China attacks BBC a day after UK revokes licence of Chinese state broadcaster CGTN
China attacks BBC a day after UK revokes licence of Chinese state broadcaster CGTN
The regulator issued an automatic ruling that, with Britain having left the European Union, CGTN's application to be governed under French law was technically legitimate.
"Due to Brexit, on the one hand, and the revocation of the licence granted to this channel by [British regulator] Ofcom under British law, on the other hand, CGTN officials approached the CSA to have confirmation that this service now came under the jurisdiction of France, in application of European law. The CSA confirmed this interpretation," said a statement from the French regulator.
Even before being banned from Britain, CGTN had been beamed into European homes via French-owned Eutelsat satellites since 2016, an arrangement that will now continue, but will be governed under French laws.
Theoretically, this means British viewers can again tune into CGTN programming, but industry watchers said that given the sweeping ruling against the network made by Britain's regulating Office of Communications (Ofcom), it is unlikely that any of the major carriers, such as Sky, Virgin or Freeview, would be permitted to broadcast it.
"I believe that each household would have to be able to tune their satellite box to that channel themselves – which would take a huge effort," said Gill Hind, director of television at research firm Enders Analysis.
Nonetheless, it represents a landmark ruling for the French media regulator. This is the first time a network that has been ejected from another country has been given clearance to broadcast in France, said Thierry Vallat, an independent media lawyer in Paris.
"This is a new era for CGTN, they are now under French regulation," Vallat said, adding that French regulators will be watching for breaches of standards after lobbying from campaigners throughout the consideration process.
CSA's statement warned that CGTN was subject to legislation that "prohibits incitement to hatred and violence and guarantees respect for human dignity as well as honesty, independence and pluralism of information".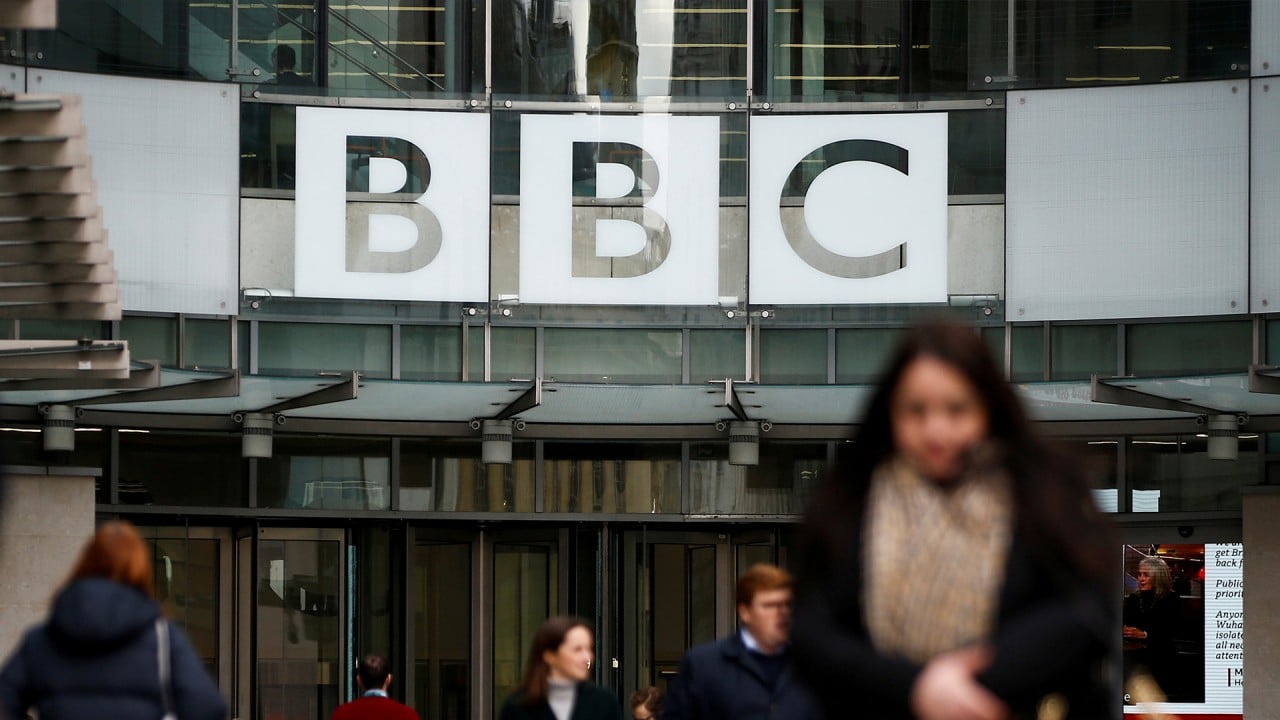 02:25
China bans BBC World News over Xinjiang report and after China state broadcaster loses UK licence
China bans BBC World News over Xinjiang report and after China state broadcaster loses UK licence
"Serious breaches of some of these principles have already led the CSA to put Eutelsat on notice to stop the broadcasting of extra-European channels," read CSA's statement, which analysts said was more pointed than usual, reflecting the controversy surrounding CGTN's presence in Europe.
CGTN was also removed from German screens since its authority to broadcast there had been approved as part of a licence-sharing initiative with Ofcom. Now, with CSA granting it permission to broadcast again, it is expected to resume broadcasting in Germany.
Ofcom's ruling came after an investigation found that Star China Media Limited (SCML), the registered licensee, did not have any involvement in "CGTN's decision-making, or day-to-day running of the channel". The network then tried to switch the licence to a separate entity called China Global Television Network Corporation (CGTNC).
Ofcom said that CGTNC was "disqualified from holding a licence, as it is controlled by a body which is ultimately controlled by the Chinese Communist Party". In a statement, Ofcom said "licence holders cannot be controlled by political bodies". 
In France, however, there are no restrictions on political parties running broadcast networks, Vallat said. But there is some track record of revoking licences from broadcasters that breach its rules.
In 2004, for example, Lebanese channel Al Manar was removed from the air after violating the country's hate laws and repeatedly broadcasting anti-Semitic statements.
CGTN has been accused of breaking a number of broadcasting rules while operating out of London, where its European headquarters remain. In 2020, Ofcom found it failed to "preserve due impartiality in its coverage of the Hong Kong protests, and also found a serious breach of our fairness and privacy rules".
The regulator has continued to investigate the alleged breaches and is expected to announce judgment shortly, with other cases also pending.
CGTN did not respond to questions about its future European broadcasting plans.
Peter Dahlin, director of Safeguard Defenders, a group that had campaigned against CGTN being granted a licence in France, said he had confidence that the French regulator would work to ensure impartial broadcasting on the state network.
"We don't want to take them off the air. We just want them to be punished for airing anything in violation of the regulations," Dahlin said.
CGTN is operated by China Central Television (CCTV) under the Publicity Department of the Chinese Communist Party. The network broadcasts in more than 100 countries.