Explainer
South China Sea: what are rival claimants building on islands and reefs?
China, Vietnam and the Philippines occupy the most features in the contested waters, and many of their claims overlap
All three countries are expanding their presence and building military facilities
Of the numerous parties disputing portions of the
South China Sea
, the claimants that have occupied the most of its features are
China
,
Vietnam
and the
Philippines
. Each has built military facilities on its occupied islands and reefs, and reclaimed land to allow further construction.
'Substantial Chinese expansion'
Since 2014, China has increased its military presence in the disputed waters substantially. It has installed military infrastructure in the
Spratly
and
Paracel
islands, including new radar and communications arrays, airstrips and hangars for combat aircraft, and surface-to-air and anti-ship cruise missile systems, according to the Centre for Strategic and International Studies' Asia Maritime Transparency Initiative (AMTI).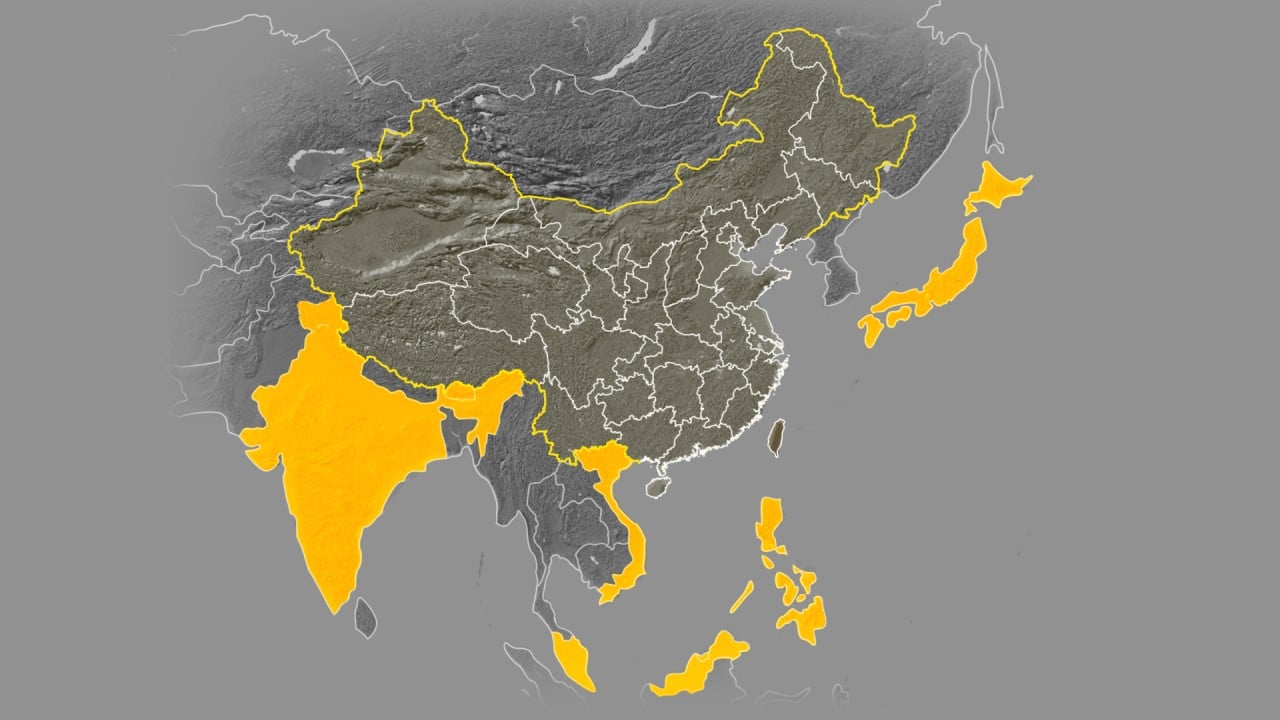 06:24
Explained: the history of China's territorial disputes
Explained: the history of China's territorial disputes
The entire Paracel Islands, including 20 features, are occupied by China, as are seven features in the Spratlys.
Scarborough Shoal
has been Chinese-controlled since 2012, but has yet to have any facilities built on it.
There has been a "substantial expansion of [China's] presence" in the Paracels, the AMTI has reported.
China is reclaiming 1,300 hectares (3,200 acres) of land in the Spratlys. It has militarised the island-like
Fiery Cross Reef
, which has an airstrip, while other features it claims in the group were originally spits of land or submerged coral reefs. Among those, Mischief and Subi reefs have been expanded to be the largest islands in the area along with Fiery Cross; these are sometimes referred to as the "big three".
China's artificial outposts and 'capital'
Subi is the biggest artificial Chinese outpost in the Spratlys. The big three have similar military facilities, including missile emplacements, runways, extensive storage facilities and military radars, according to Reuters. The islands also have civic infrastructure.
There has been a small amount of reclamation in the Chinese-occupied Paracel Islands. Woody Island has undergone the most expansion, with upgraded harbours and an airbase. It is the military and administrative capital for all of China's claims in the South China Sea.
China is using Woody Island as a surveillance station to protect military bases on nearby islands, according to Reuters. Fighters and bombers have been deployed to the island.
What is Vietnam building in the South China Sea?
Vietnam has established 49 outposts spread across 27 features in the Spratly Islands. Ten of the features are islets, while the rest are submerged reefs or banks. The country has reclaimed at least 48 hectares of land in the South China Sea, according to Washington-based think tank the Centre for Strategic and International Studies.
Spratly Island is Vietnam's largest outpost and is its administrative centre in the South China Sea. It has reclaimed about 16 hectares of land there by dredging up surrounding reef to add to its natural area of 6 hectares. The island has an airstrip (the only one Vietnam has in the South China Sea), large hangars and a protected harbour.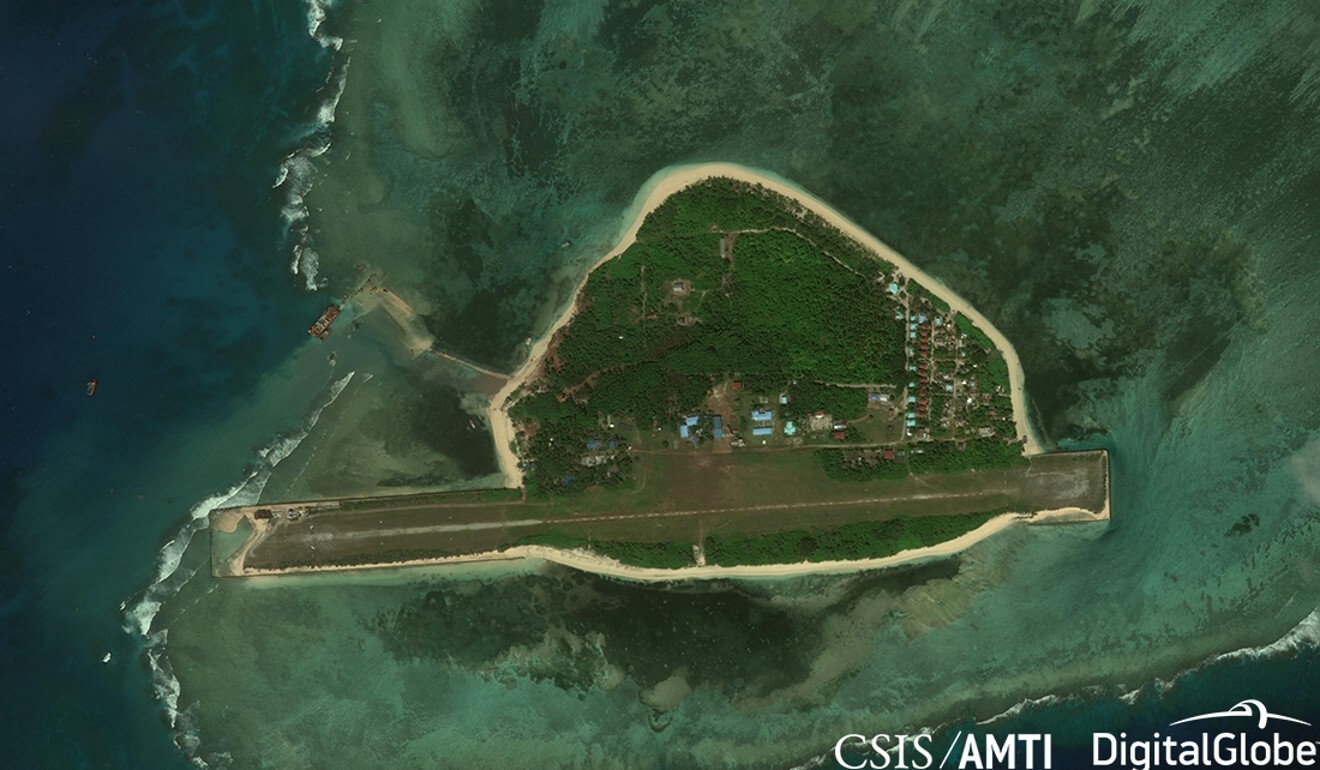 A number of buildings on the island are topped by solar panels. Intelligence or communication facilities have been installed on Spratly and other large islands occupied by Vietnam, according to reports released by the AMTI.
Vietnam has built 24 pillbox-like fortifications on undersea reefs. Many of these small, isolated structures, which are difficult to defend or resupply, have been expanded or upgraded since 2013.
AMTI records show that Vietnam has constructed 14 of what it calls "economic, scientific and technological service stations" at submerged banks that lie in oil and gas fields, 12 of which have been expanded since 2013 with multistorey structures and helipads.
Vietnam considers the banks part of its continental shelf, but Beijing also claims them, as part of the disputed Spratly Islands.
The Philippines' nine occupied features
Nine islands and reefs in the Spratly chain are occupied by the Philippines, which has built nine outposts. AMTI reports in 2019 said it was reclaiming 3 hectares of land in the islands.
The largest of these occupied features is Thitu Island –
known as Pagasa
in the Philippines – which is home to a small number of military personnel and about 100 civilians, according to the AMTI. It is also the seat of government for Kalayaan, a municipality consisting of Thitu and the eight other features the Philippines occupies in the Spratlys.
Thitu boasts the only Philippine airstrip in the area – albeit one with a poor surface, repairs to which have been long delayed. The Philippine government also plans to build a fishing port, a desalination plant, solar power panels and marine research facilities on Thitu.
It has built shelters, helipads and lighthouses on other features in the Spratlys.
How does China view disputes with other claimants?
China, Vietnam, the Philippines, Malaysia, Brunei and Taiwan all claim part of the South China Sea. China claims historical rights over a vast sea area within a U-shaped "nine-dash line" that stretches up to 2,000km (1,240 miles) from its coast and includes most of the disputed waters. Vietnam claims sovereignty over the Paracel and Spratly islands.
In 2016, the Permanent Court of Arbitration in The Hague ruled that most of China's claims had no legal basis, in a case brought by the Philippines against China. The Chinese government rejected the ruling and has continued to build civic and military infrastructure.
Beijing, which Hanoi refers to as its "comprehensive strategic cooperative partner", prefers to separate its territorial disputes from other parts of bilateral relationships.
It continues to advocate resolving disputes through bilateral talks with other claimants, rather than via groups of countries such as the Association of Southeast Asian Nations.