China's restrictions on overseas academic exchanges 'could harm policy'
A proposal submitted to the Chinese People's Political Consultative Conference says measures have gone too far
Jia Qingquo does not advocate removing all limits but warns excessive approvals are hampering advice to government
Excessive restrictions on Chinese academics on overseas exchanges have seriously hampered their ability to provide policy suggestions to the government, a political adviser has told the
Chinese People's Political Consultative Conference
during its annual session.
Jia Qingguo, a CPPCC delegate, submitted a proposal to the advisory body during its
annual session
calling for the removal of "unnecessary" approval processes for academics engaging with think tanks and overseas exchange opportunities.
"In order to raise the threshold, some institutes demand the approval of two persons for meeting with foreigners, and the Chinese expert will need to submit a detailed meeting report afterwards. They also cannot meet the same foreigners more than twice in a year," he wrote in his proposal.
Jia, who is also an international relations professor at Peking University, said some restrictions on overseas exchanges were needed, but the measures had become unreasonable.
"Excessive management is undesirable. The existing management of overseas exchanges has gone beyond a reasonable limit … [and] will affect the quality of experts' assessment of international issues and policy suggestions," he said.
According to Jia, the complicated international environment meant it was necessary for China to get involved in global affairs. "It is only through keeping in touch with others, and exchanges, that experts can get an up-to-date and objective understanding of what's happening outside, and provide reasonable policy suggestions to the government."
Chinese policy advisers and observers
have previously noted
the impact on policy formulation of the academic limitations. Some of them blame the restrictions for the lack of an effective response to Washington's hardening stance towards Beijing.
They argue the leadership was caught off guard by former president Donald Trump's protectionist agenda and failed to realise the extent of anti-China sentiment in Washington ahead of the trade war, and the rapid deterioration in relations which followed.
Over the past four years, disagreements between the two countries have extended far beyond their tariff war into ideological and military confrontations.
From 2001, six Chinese universities, including Peking University, were given authority by the education ministry to make their own approvals for international conferences. But this autonomy was cancelled in 2007.
Chinese experts must now seek senior approval for attending overseas conferences and – since the outbreak of Covid-19 – approvals are even needed for online seminars. Some institutes even require experts to seek approval before meeting with their foreign counterparts or talking to overseas media, even for events held in China.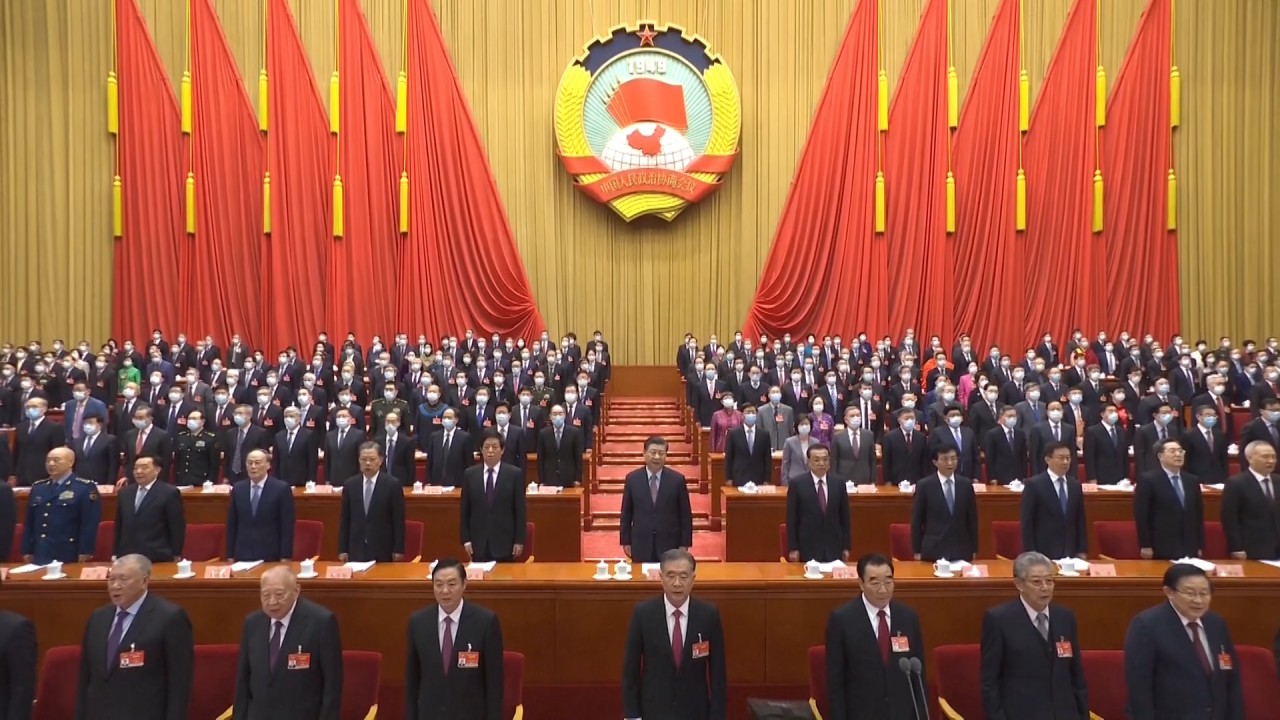 02:01
Annual meeting of China's top political advisory body opens
Annual meeting of China's top political advisory body opens
"This just make it difficult for experts to have overseas exchanges. As it takes a long time to get the approval, Chinese experts have less incentive to organise international conferences. Some even failed to attend conferences as they could not get the approval in advance," Jia said.
According to Jia's proposal, China still needed to learn from overseas experience for its own development, even though the country had made a lot of progress in recent years. While he believed some restrictions were necessary for exchanges which carried political or security risks, too many limitations were also hazardous.
Jia recommended authorities delegate the approval of international conferences to think tanks and institutes. There should be a necessary approval process for exchange activities involving a small number of experts and scholars with access to confidential information, but not for other experts, he said.
"Measures should be taken to encourage experts and scholars to carry out foreign exchanges, including policy support for scholars to organise international conferences … and to provide necessary financial support for experts and scholars to carry out foreign exchanges when they are particularly needed."