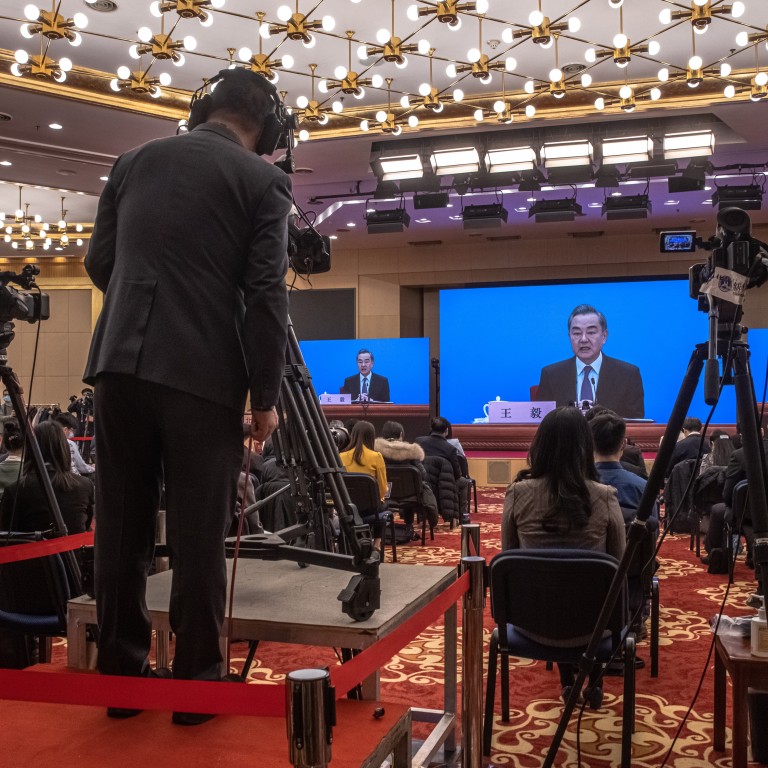 China tries to pacify India and Japan as US reaches out to regional allies
China's foreign minister says new coastguard law not aimed at any one country and Tokyo should keep eye on the longer term
Wang Yi downplays military confrontation along Himalayan border, Indian analyst says
China's foreign minister tried to put a positive spin on ties with Japan and India on Sunday, seeking to pacify the two countries about territorial disputes amid renewed US interest in the region.
"The key to Sino-Japanese relations is to have perseverance, and not to let short-term events cause disruption," Wang said on the sidelines of the
National People's Congress
in Beijing.
Wang's comments come after US President Joe Biden signalled that Washington would strengthen Indo-Pacific security and renew its alliance with Asian powers, a move widely seen as countering China.
Washington said Biden might hold talks in the coming week with the three other members of the
"Quad" – Japan, India and Australia
– who together comprise an informal alliance that Wang has previously labelled an "Indo-Pacific Nato".
One of Japan's major concerns is that it could be the target of China's new Coast Guard Law, which allows Chinese coastguard vessels to fire on foreign vessels and demolish structures built in disputed waters that China claims as its own.
On Sunday, Wang said the law was just "regular domestic legislation" and "does not target any specific country".
He also said the two countries could offer support to each other in hosting the Olympics – Tokyo is under pressure over its decision to hold the Summer Games despite the pandemic, while Beijing faces calls of a boycott of its plans to host the Winter Olympics next year amid accusations of human rights abuses in Hong Kong and Xinjiang.
"An improvement in Sino-Japanese relations would be mutually beneficial for our people and regional stability and peace. It should not be taken for granted and we should treasure it,"he said.
Chinese analysts said Beijing was expecting turbulence in ties with Japan as the Biden administration bolsters its relationship with Tokyo.
"The stability of Sino-Japanese relations is of great importance to China," said Wang Ping, a researcher on China-Japan relations at the Chinese Academy of Social Sciences.
Lian Degui, a Japanese affairs specialist at Shanghai International Studies University, said the Biden White House would look to Japan for support on issues such as human rights, Hong Kong and Taiwan. "This will create difficulties in China-Japan relations and a lot of challenges will come along," Lian said.
Wang has also called for cooperation with India after nine months of a border conflict that has left soldiers dead on both sides.
"China and India should be friends and partners instead of threats and competitors. We should help build each other," he said.
China and India have a long history of trouble along their 3,500km (2,200 miles) undemarcated boundary, most recently a bloody clash in the Galwan Valley in June that killed at least 20 Indian soldiers and at least four Chinese troops.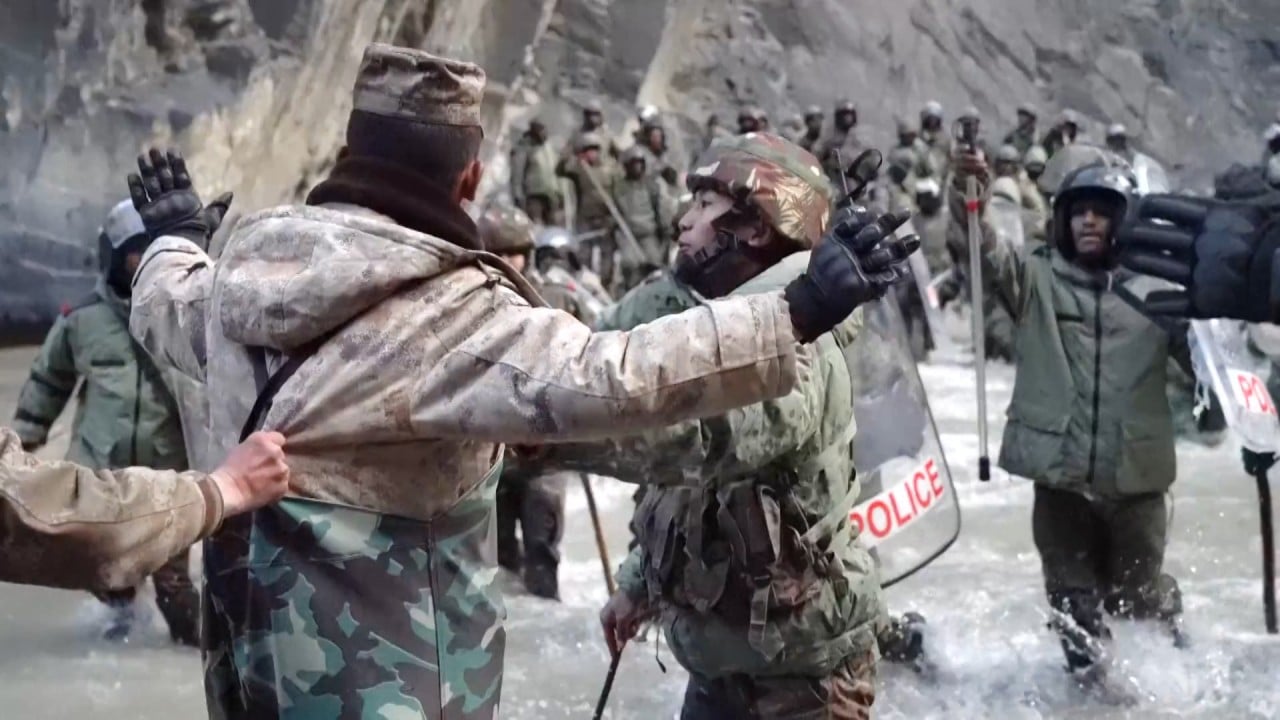 01:31
China shares video of deadly 2020 border clash with Indian troops in Galwan Valley
China shares video of deadly 2020 border clash with Indian troops in Galwan Valley
Brahma Chellaney, strategic studies professor at the Centre for Policy Research, a New Delhi-based think tank, said Wang's comments indicated that China was keen to minimise direct confrontation with India.
"China is intentionally seeking to downplay its military confrontation with India at multiple border points because it has opened too many fronts in its neighbourhood through its aggressive actions," he said.
However, Madhav Das Nalapat, director of the department of geopolitics and international relations at Manipal University, said there would not be any substantial progress between the two countries if border issues could not be resolved.
"China has from the start favoured a policy of delinking the border from issues such as commerce or cooperation in the World Trade Organization or regarding other global matters. India had gone along but has understood that only an acceptable resolution of the border issue can result in genuine rapprochement," he said.
On Southeast Asia, Wang said China would boost trade ties with the Southeast Asian nations and offer help with coronavirus vaccinations.
Wang also said China was pushing ahead with talks for a code of conduct for the South China Sea.