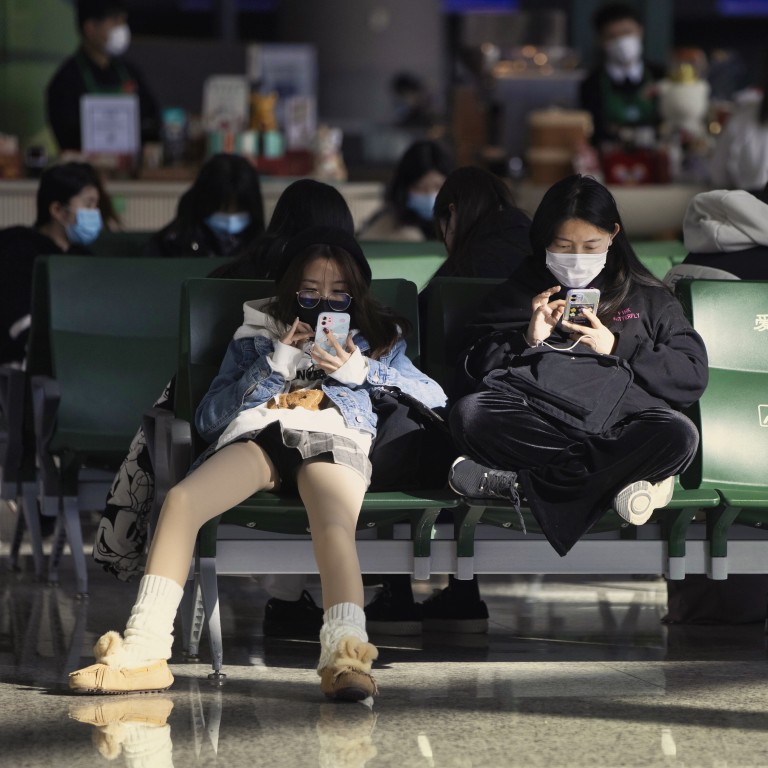 Covid-19: China launches digital health certificates for overseas travel
WeChat-based system uses QR codes to show travellers' coronavirus and antibody test results and whether they have been vaccinated
China ready to discuss 'the establishment of mutual recognition mechanisms' with other countries, foreign ministry says
China has launched a digital health certificate for its citizens that they might one day be able to use as a "vaccine passport", as countries around the world embark on inoculation programmes and consider ways to reopen their borders.
The certificates, which work though the WeChat social media platform, included details of users'
coronavirus
and antibody test results and whether they had been vaccinated against Covid-19, ministry spokesman Zhao Lijian said.
All of the information was encrypted in a QR code that could be verified, decrypted and read using a public key provided by the issuing authority, he said.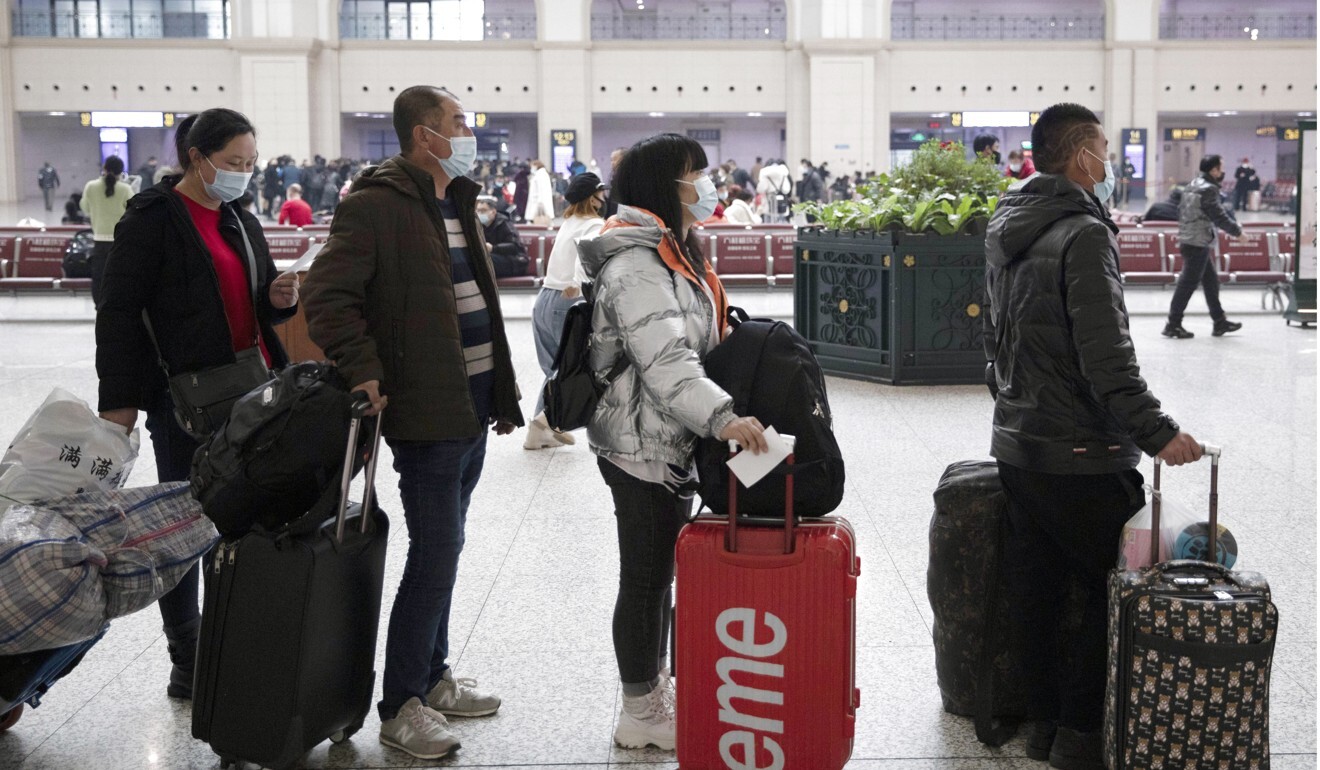 The digital document, which is available only to Chinese nationals, could then be provided to the relevant authorities overseas as evidence of a person's health status, he said.
"China stands ready to discuss with other countries the establishment of mutual recognition mechanisms for health code information on the basis of accommodating each other's concerns," Zhao said.
The launch of the programme comes after it was announced by Foreign Minister Wang Yi at a press conference held on the sidelines of the
National People's Congress
in Beijing.
The foreign ministry said in a statement that China was "actively advancing international recognition of the health certificate and has provided specific ideas, technological plans and the public key to foreign countries through diplomatic channels".
"We will actively promote the negotiations for mutual recognition," it said, without saying if any countries had recognised it.
With inoculation programmes gathering pace around the world, several countries are considering the introduction of "vaccine passports" to accelerate the reopening of their borders.
The concept has already been discussed by the Group of 7 nations – Canada, France, Germany, Italy, Japan, Britain and the United States – while the
European Union
is expected to put forward a legislative proposal later this month for a digital green pass that shows if a traveller has been vaccinated against the coronavirus.
The World Health Organization, however, has questioned the use of such documents while many countries are struggling to secure sufficient doses of
Covid-19 vaccines
.
Dr Michael Ryan, who heads the WHO's emergencies programme, said in Geneva on Monday that there were "real practical and ethical considerations" for countries thinking of using vaccine certification as a condition for travel.
"Vaccination is just not available enough around the world and is not available certainly on an equitable basis," he said.
Such a scheme would not be fair to those who could not be vaccinated and requiring a vaccine passport to travel might allow "inequity and unfairness [to] be further branded into the system", he said.
Chinese President Xi Jinping proposed the introduction of a global QR code system at a
G20 summit
in November, saying it would help countries to "further standardise policies and establish fast tracks to facilitate the orderly flow of people".
Beijing has already implemented a "green health code" system for use within China, which shows whether a person has visited an area in which there has been a Covid-19 outbreak in the past 14 days. Also, all inbound travellers to China, including citizens, are required to provide negative test results for the coronavirus and antibodies before making their trip.