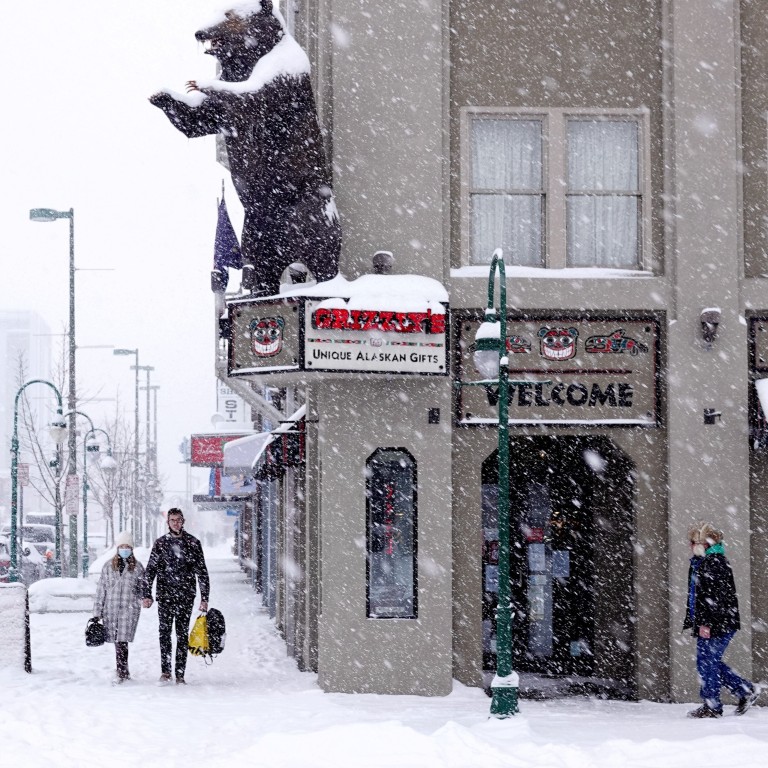 US-China relations: Alaska's chill mirrors the outlook for talks between nations' diplomats
Both sides come into Thursday's meeting with a long list of complaints that are likely to hamper any breakthrough or significant progress
But the fact that they're meeting at all suggests a willingness to at least set a new tone
Get back on track, stake out your position and expect very little. That is the essential playbook on both sides as China's top diplomat, Yang Jiechi, sits down with US Secretary of State Antony Blinken on Thursday in Alaska, the superpowers' first meeting since President Joe Biden took office.
Anchorage's frigid temperatures and 10-foot snow mounds underscore the deep freeze the two giants are in as they circle each other warily. The fact that they are meeting at all, however, suggests a readiness to at least entertain an engagement process and set a new tone after years of trans-Pacific trade wars and bitter name calling.
"Both sides have got to lay down markers," said Richard Boucher, a senior fellow with the Watson Institute and former US consul general in Hong Kong. "This is not only for domestic consumption. It's also to signal 'I'm not going to get pushed around any more, things aren't going to be the way they used to be.'
"China is going to say, the Chinese people stood up. And the US is going to say, you don't have a free hand any more."
While the Biden team has been working to hone its strategy of aligning other frustrated democracies against China – seen this week as Blinken and Defence Secretary Lloyd Austin travelled to Japan and Korea – it cannot afford to wait indefinitely given that several of its priorities, including climate change and economic renewal, require some level of cooperation with Beijing.
And although China may see America as a waning power it can eventually push out of the neighbourhood, it also recognises it is not there yet and could be humiliated in any showdown with the US.
"It's like a couple that's been separated and both want a divorce," said Jeff Moon, president of Moon Strategies and a former National Security Council official. "But they realise they have to stay together for the kids."
Both sides come into Thursday's meeting with significant constraints and a long list of gripes that will hamper any breakthrough or significant progress, analysts said.
After years of wrestling with the Trump administration, Beijing cannot afford to look weak domestically on core issues, particularly its hardline policies in Xinjiang – which both Trump and Biden officials have called genocidal – and Hong Kong, and sanctity of the one-China principle involving Taiwan.
And the Biden administration, facing mounting criticism from Republicans over a surge of migrants at the Mexican border, is desperate to avoid any suggestion it is kowtowing to China, fuelling a hard push on human rights and security issues over Taiwan and the South China Sea, analysts said.
If those at the table – including Yang, Blinken, Chinese Foreign Minister Wang Yi and US national security adviser Jake Sullivan – do nothing but spew complaints, the talks will presage more months of acrimony and distrust.
"If they just end up repeating past positions, I think the meeting will be a failure," said Zhiqun Zhu, chairman of the international relations department at Bucknell University. "But if, despite their differences, they can find something positive, it will be a successful meeting."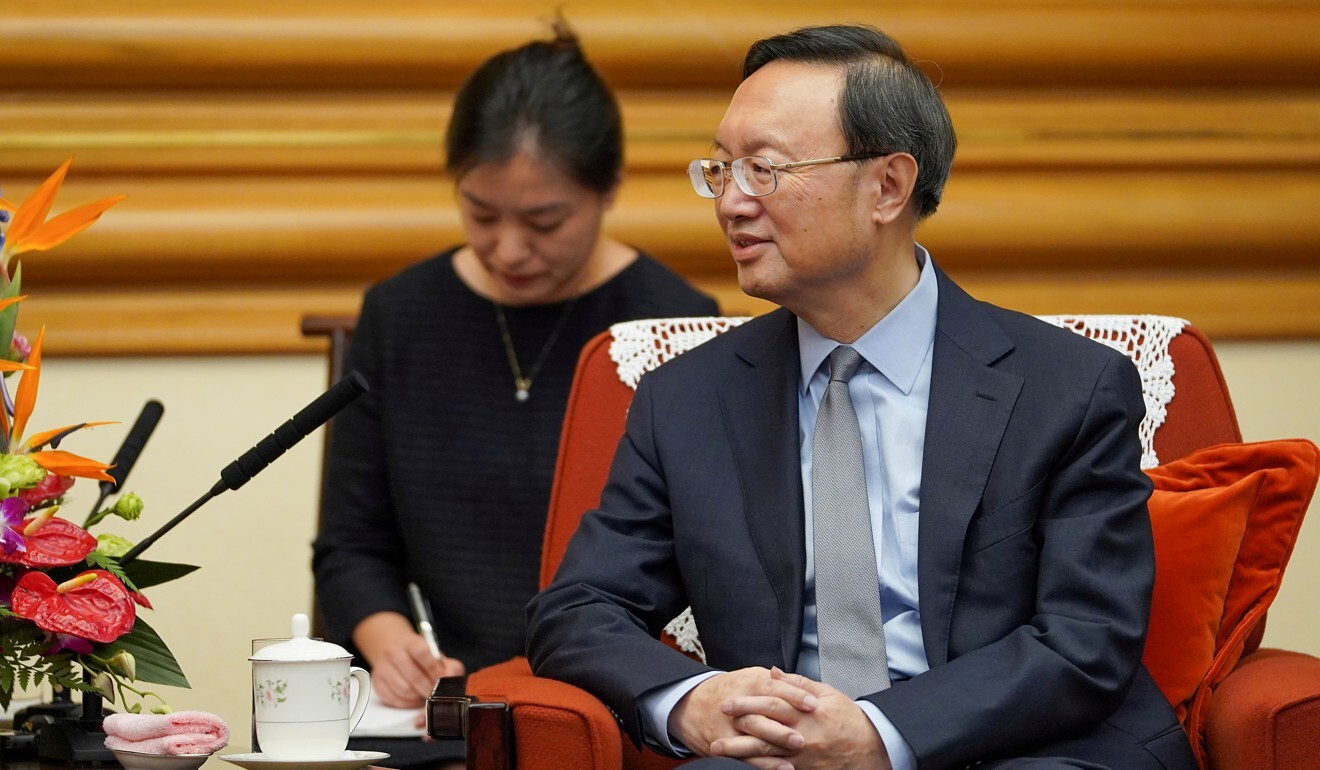 Administration officials have dampened expectations, saying there will be no joint statement or major announcements from the talks, which are expected to continue on Friday.
But analysts will look for any indication the two sides are willing to move forward, however glacially. Possibilities include the reopening of consulates in Houston and Chengdu; some symbolic people-to-people exchange; or vague wording on bolstering the global economy, addressing North Korea nuclear issues or slowing climate change.
A key difference between the superpowers is their very different world view and approach to negotiations, analysts said. China tends to emphasise principles first while the US wants concrete results. A case in point, said Zhu, are human rights issues in Hong Kong and Xinjiang. For Beijing the starting point is recognising its sovereignty; for Washington it is verifiable steps to end perceived abuses.
Another irritant was the State Department's announcement on Tuesday that it had added 24 Chinese and Hong Kong officials to a sanctions list. While largely a formality since most were cited earlier, the timing just before the sit-down further underscored Washington's tough stance.
Even their presumably shared interest in addressing climate change points up the increasingly adversarial relationship, analysts said.
The Biden administration is likely to push back after President Xi Jinping's speech in Davos in January painting China as the global environmental leader, with the US keen to show it is back and in the game, analysts said. One weak link: Beijing continues to build coal plants and did not include targets on peak coal usage in its just released five-year plan.
Former government officials say the optics suggest that China wanted Thursday's meeting more than the US did, hoping to engage the administration before its China policies and wall of coalition partners are set.
This is reflected in its location in remote Alaska, far from either nation's capital, requiring Chinese officials to fly across the Pacific even though Blinken was next door a day earlier in Seoul. "It was important to us that the meeting happened on US soil," White House press secretary Jen Psaki said on Tuesday.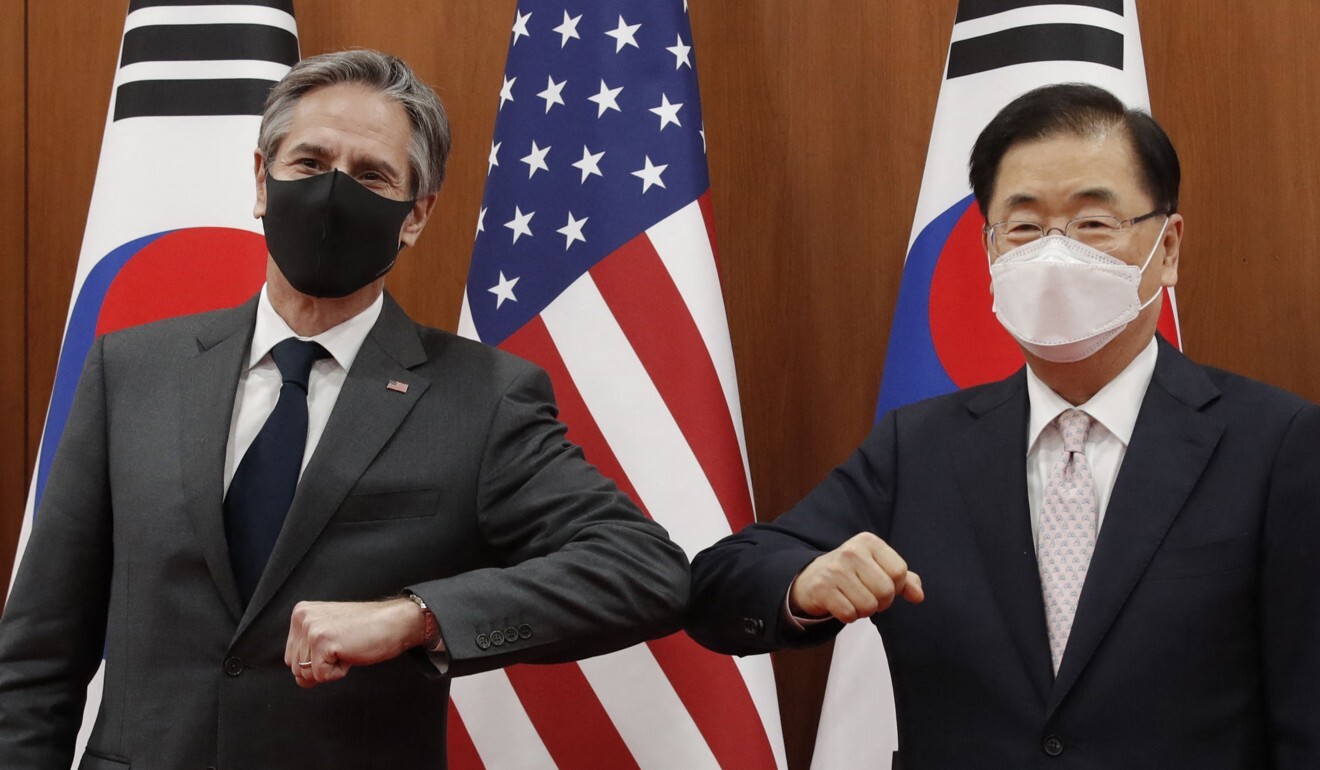 China's great fear coming into the meeting is that the administration will in fact build an effective coalition of Indo-Pacific and major Western European nations aligned against it.
"China will be trying to reverse that momentum by focusing on matters of common concern such as climate change, while the US will be keen to emphasise that the cost for China of continuing on its path will only increase," said John Lee, a Hudson Institute fellow and former senior foreign policy adviser to the Australian prime minister.
The dour outlook does not preclude each side from harbouring a wish list, said Jean-Pierre Cabestan, political-science professor at Hong Kong Baptist University. Beijing's includes: a marked "reset" in relations, strong reassurance that Taiwan will be reined in and a US commitment to lifting trade sanctions. Washington's includes: China's commitment to stop threatening its neighbours and to adhere to global economic norms.
Neither side will see their wishes come true, Cabestan added. "It's a very important meeting, but we should not expect too much."
The talks also may provide an important signal on how far along the administration is on efforts to align allies in ring-fencing China. "That's what the administration would like to get to, but whether they feel comfortable enough to speak for the international community yet remains to be seen," said Boucher.
Likely areas of early agreement include aversion to Chinese state subsidies, intellectual property theft and national security challenges with less solidarity on what technology Beijing can access, analysts said.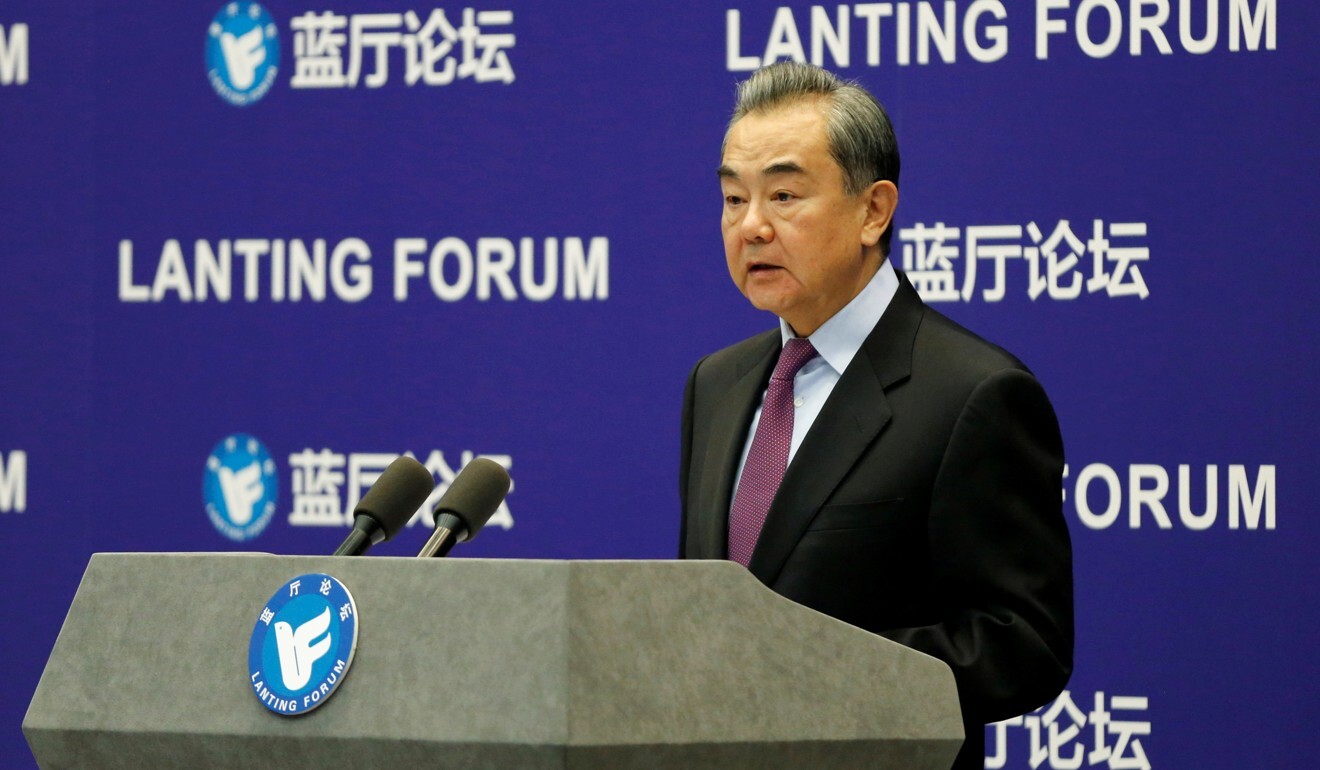 Hobbling the administration's bid for a unified front are disparate national interests and dual loyalties, requiring some deft diplomacy, analysts said. While most Asian nations look to Washington on defence, their strongest economic ties are with China.
"Don't pressure allies to choose a side," said Lee Seong-hyon, director of the Centre for Chinese Studies at Sejong Institute in Seoul. "It tends to backfire."
The administration also must work through the trust deficit created by Donald Trump and his team, who often criticised allies as harshly as adversaries, he added. That includes rebuilding the United States' battered track record on rule of law and democratic values at home and moving beyond rhetoric in defending human rights abroad, whether involving Hong Kong or Myanmar.
"Simply declaring 'America is back!' is not enough. It's important to make them 'feel' it," Lee said. "People prefer America over China because of that. Keep it up and keep it that way."