Xinjiang
Get more with myNEWS
A personalised news feed of stories that matter to you
Learn more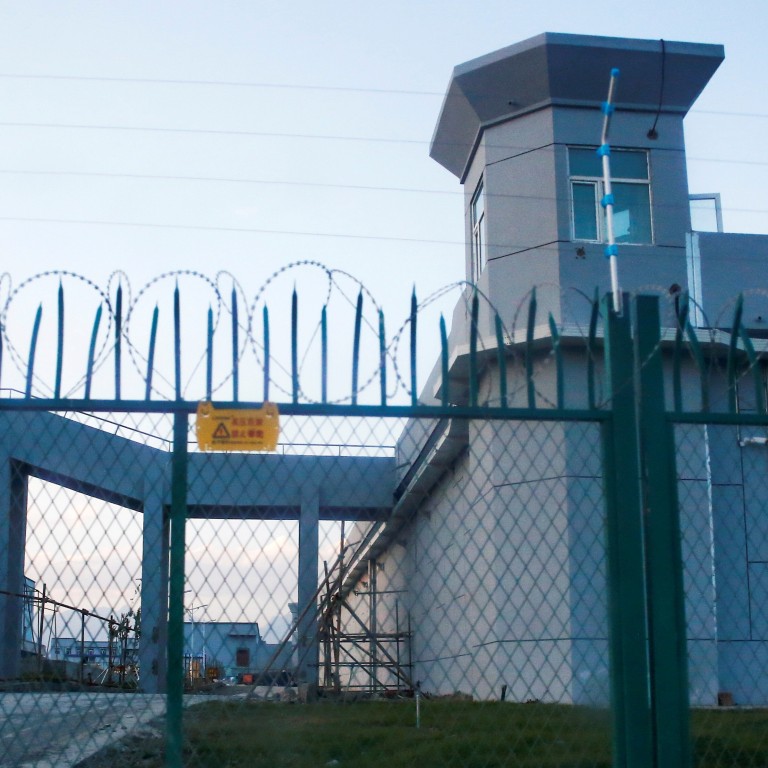 US, EU, UK, Canada launch sanctions blitz against Chinese officials; Beijing hits back
Chinese individuals targeted over alleged human rights abuses in the far western region
China hits back with sanctions on 10 European individuals and four entities
The
US
,
EU
,
UK
and
Canada
banded together to sanction Chinese officials over suspected human rights abuses in Xinjiang on Monday, a dramatic escalation in tensions with Beijing and a clear sign that the new
Joe Biden
administration plans to wield its alliances as a powerful tool to counter an increasingly assertive
China
.
"Amid growing international condemnation, the PRC [People's Republic of China] continues to commit genocide and crimes against humanity in Xinjiang," said US Secretary of State Antony Blinken, who will meet with European Union (EU) and
Nato
officials in Brussels this week.
"These actions demonstrate our ongoing commitment to working multilaterally to advance respect for human rights and shining a light on those in the PRC government and CCP responsible for these atrocities," he said.
The EU announced its sanctions first, naming four officials and one entity in Xinjiang – the bloc's first sanctions targeting Chinese officials since the aftermath of the bloody Tiananmen Square crackdown in 1989. China hit back almost immediately, imposing sanctions on 10 European individuals and four entities, including diplomats, officials, academics and politicians.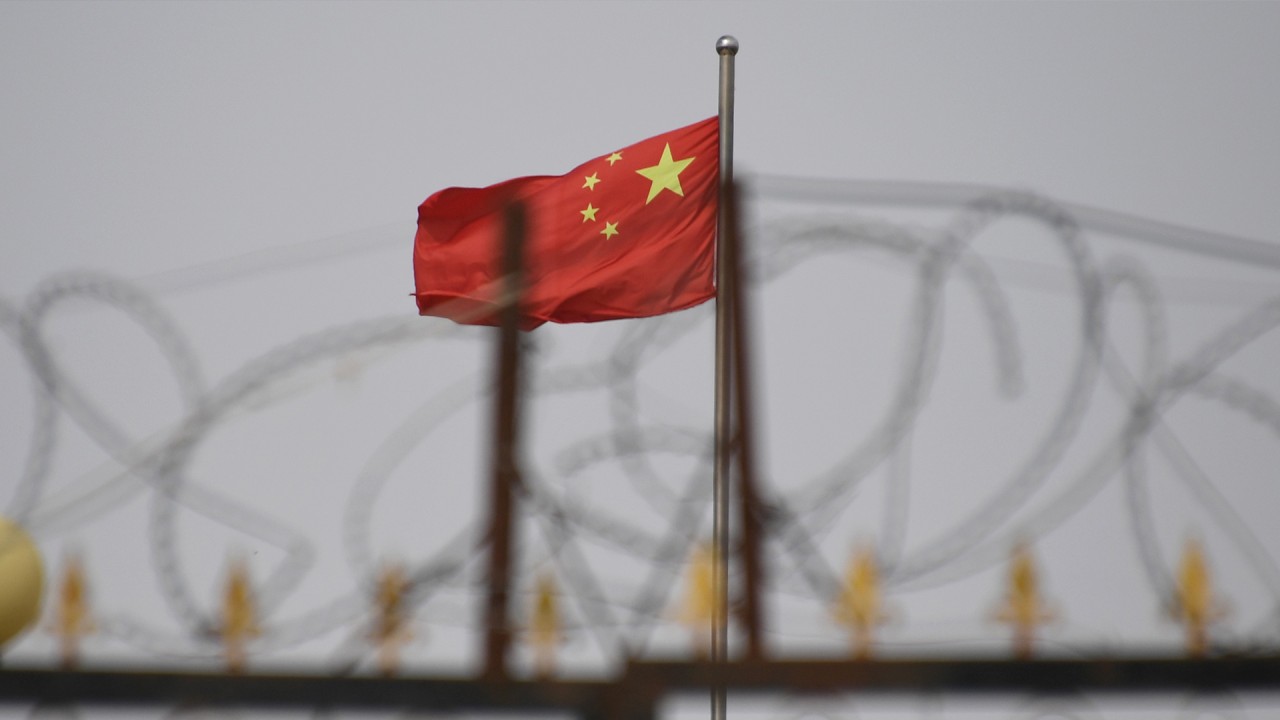 03:36
Beijing hits back at Western sanctions against China's alleged treatment of Uygur Muslims
Beijing hits back at Western sanctions against China's alleged treatment of Uygur Muslims
China announced its EU sanctions before the UK, Canada, and US made their own sanctions public on Monday.
A former director of the US Treasury Department's Office of Foreign Assets Control (OFAC), which implements sanctions policy, told the Post that coordinated sanctions between the US and its allies, all imposed on the same day, are "extremely rare".
"Today's actions plainly demonstrate that the Biden administration has turned the page on the Trump administration's general go-it-alone strategy on imposing sanctions," said John Smith, now co-head of the law firm Morrison & Foerster's national security practice.
Former acting deputy US trade representative Wendy Cutler, meanwhile, said Monday's actions took the allies' coordination against Beijing to a "new level".
"Working with allies and partners to address the human rights abuses conducted by China was taken to a new level today," said Cutler, who is vice-president of the Asia Society Policy Institute in Washington. "A quite powerful message was sent to Beijing today through these coordinated sanctions."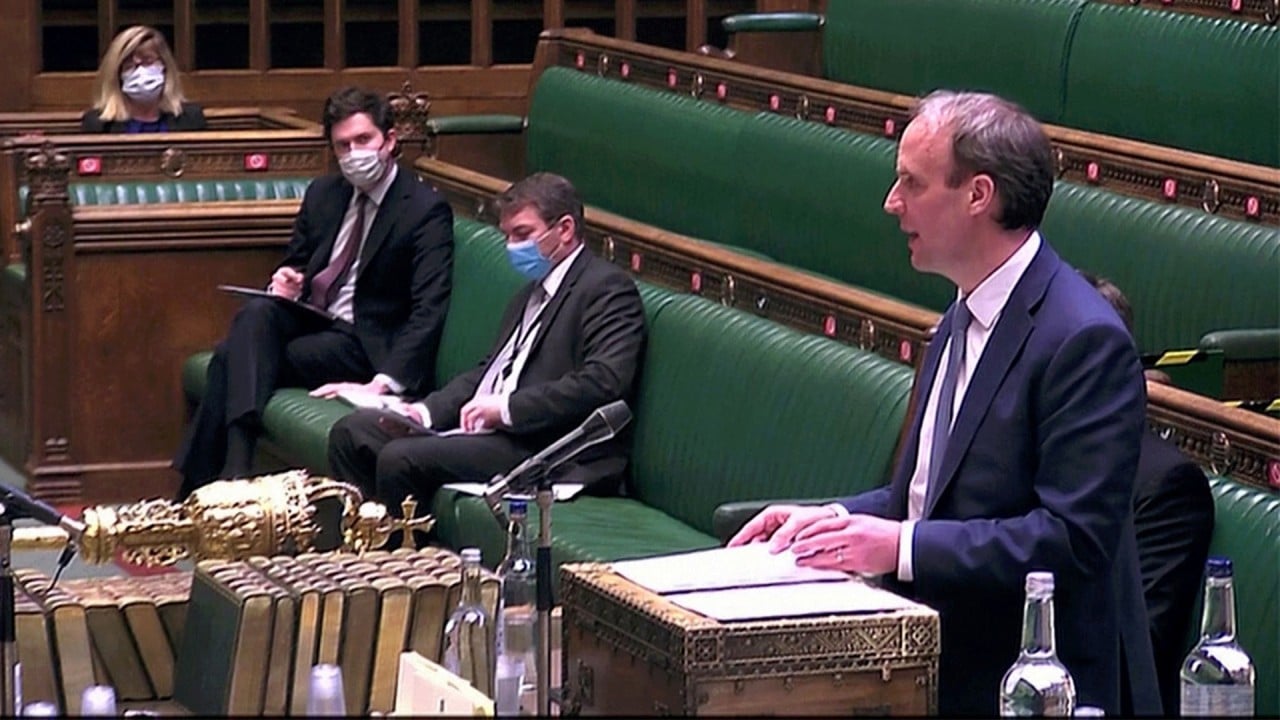 02:02
Britain sanctions Chinese officials over Xinjiang alongside US, EU and Canada
Britain sanctions Chinese officials over Xinjiang alongside US, EU and Canada
The EU, UK, Canada and US sanctions are in response to alleged human rights abuses in the far western region of
Xinjiang
, where China is accused of detaining a million Uygurs and other ethnic minorities in re-education camps. Beijing says the camps are vocational training centres and part of efforts to combat terrorism.
EU's top diplomat Josep Borrell said they had learned about China's retaliatory sanctions in the middle of a Foreign Affairs Council meeting.
He said the targeting of MEPs, diplomats and scholar was "unacceptable".
"There will be no change in the EU's determination to defend human rights and to respond to serious violations and abuses, irrespective of where they are committed," Borrell said.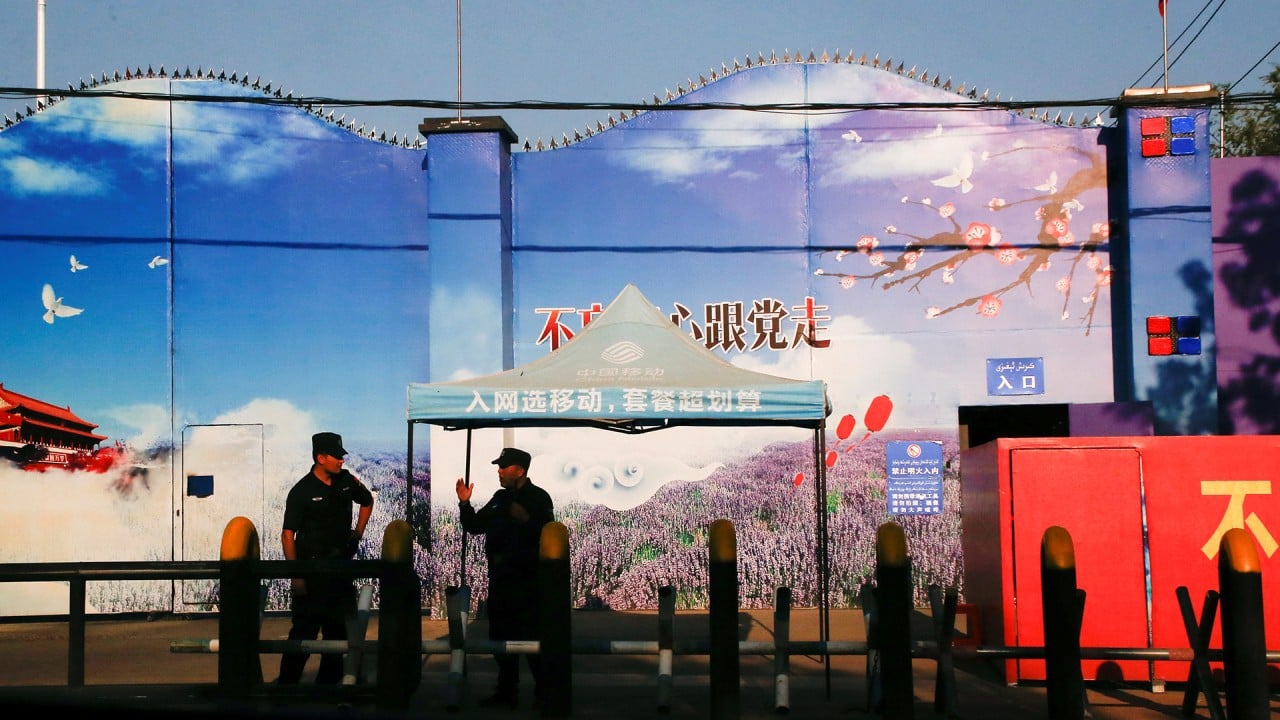 02:27
US declares China has committed genocide in its treatment of Uygurs in Xinjiang
US declares China has committed genocide in its treatment of Uygurs in Xinjiang
Britain's Foreign Secretary Dominic Raab said the sanctions were a result of "intense diplomacy" between the countries involved.
"The evidence of widespread human rights abuses in Xinjiang cannot be ignored – including mass detention and surveillance, reports of torture and forced sterilisation," Raab said.
The four Chinese officials targeted are Zhu Hailun, a former secretary of Xinjiang's political and legal affairs committee; Wang Junzheng, Communist Party secretary of the Xinjiang Production and Construction Corps; Wang Mingshan, a member of the party standing committee in Xinjiang; and Chen Mingguo, director of the Xinjiang Public Security Bureau.
The UK and Canada sanctioned the same officials, and the US Treasury Department added Chen Mingguo and Wang Junzheng to its own list of sanctioned individuals. Zhu Hailun and Wang Mingshan had appeared on US sanctions lists last July.
The entity sanctioned on Monday by the EU, UK, and Canada is the
Xinjiang Production and Construction Corps
Public Security Bureau, which the EU said "is responsible for serious human rights violations in China, in particular large-scale arbitrary detentions and degrading treatment inflicted upon Uygurs and people from other Muslim ethnic minorities".
One name not on the EU, UK, and Canada's list was Xinjiang party boss
Chen Quanguo,
who is also a member of China's 25-member Politburo. Instead, Brussels opted to target mid-ranking officials. The US sanctioned Chen in July.
Washington also sanctioned the entire XPCC in July – an escalation that the EU has not yet taken. The US government and Canadian parliament have also labelled China's actions in Xinjiang a genocide.
"Chinese authorities will continue to face consequences as long as atrocities occur in Xinjiang," Andrea Gacki, director of OFAC, said on Monday.
The human rights sanctions regime allows for travel bans and the freezing of assets of individuals and entities. Individuals and entities in the EU will also be forbidden from making funds available to those on the list.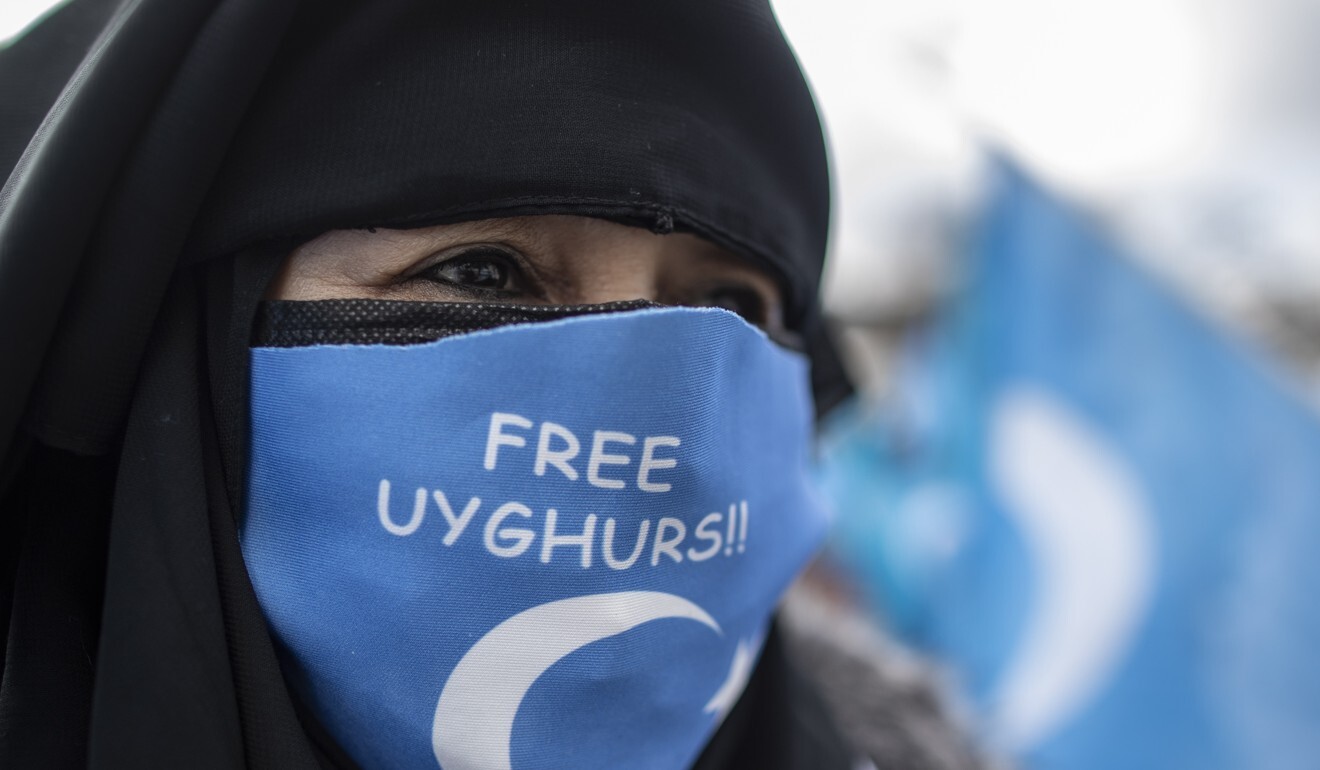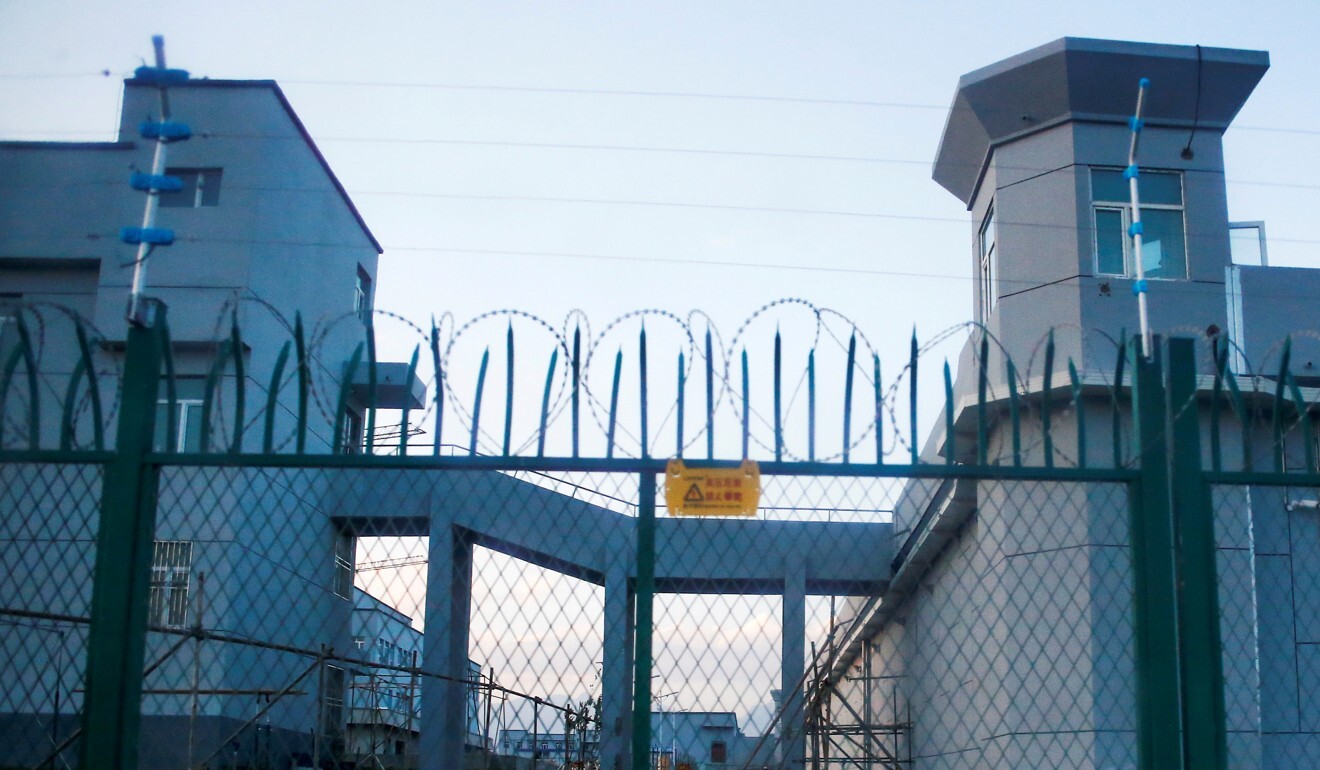 China responded by imposing sanctions on a range of European individuals and organisations for what it described as "severely harming China's sovereignty and interests and maliciously spreading lies and disinformation".
The 10 individuals include five members of the European Parliament – Reinhard Butikofer, Michael Gahler, Raphaël Glucksmann, Ilhan Kyuchyuk and Miriam Lexmann.
Also targeted are parliamentarians Sjoerd Wiemer Sjoerdsma from the Netherlands, Samuel Cogolati from Belgium and Dovile Sakaliene from Lithuania, as well as German scholar Adrian Zenz and Swedish academic Björn Jerdén.
The four entities are the Political and Security Committee (PSC) of the Council of the EU, the European Parliament's Subcommittee on Human Rights, the Mercator Institute for China Studies (Merics) think tank in Germany, and the Alliance of Democracies Foundation in Denmark, a forum headed by former Nato chief Anders Fogh Rasmussen.
Those named – and their families – are banned from entering mainland China, Hong Kong and Macau, while companies and institutions associated with them are also restricted from doing business with China, the Ministry of Foreign Affairs said in a statement.
European capitals have been reacting to China's rapid fire sanctions response.
In response to the Chinese retaliatory sanctioning of Raphaël Glucksmann MEP, as well as a simmering row between Chinese embassy officials in Paris and a French researcher, France said it plans to summon Lu Shaye, Chinese ambassador to France, to the ministry for Europe and foreign affairs.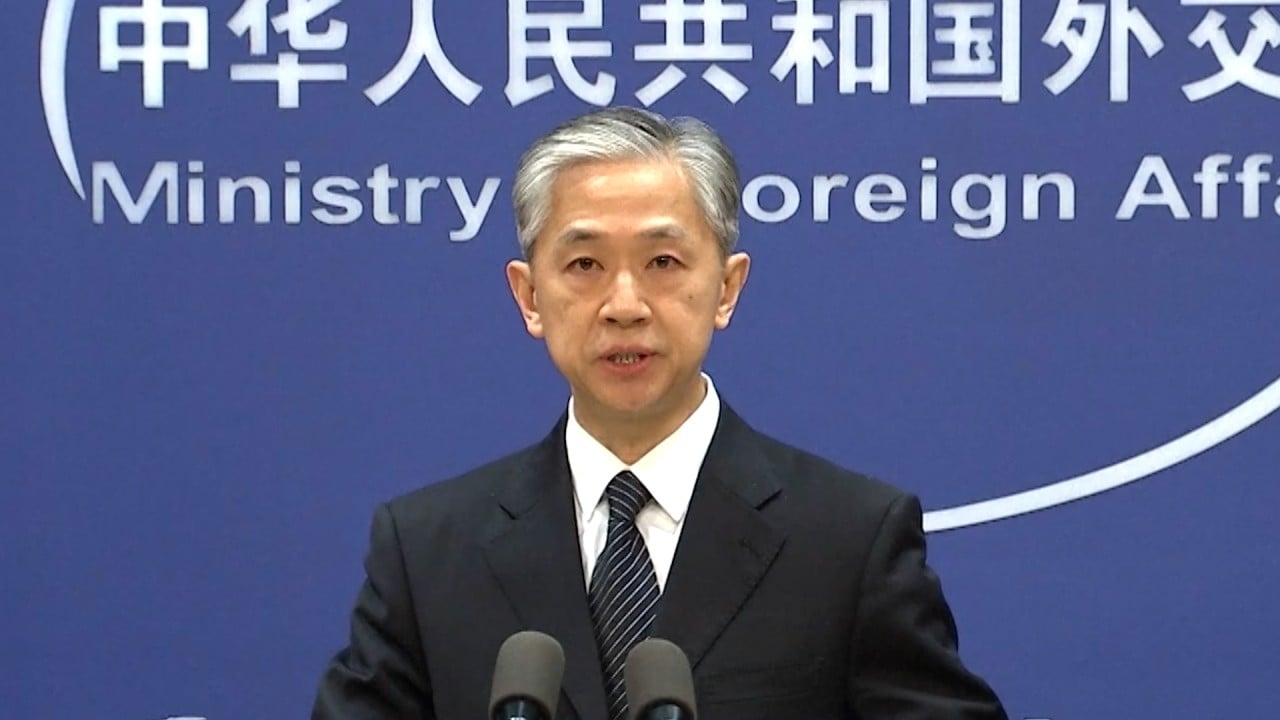 01:09
China denounces Canadian lawmakers for passing motion declaring genocide in Xinjiang
China denounces Canadian lawmakers for passing motion declaring genocide in Xinjiang
Shortly after the different countries' various sanctions were announced, Blinken joined the foreign ministers of Australia, Canada, the UK and New Zealand on a separate joint statement calling on China to "end its repressive practices against Uygur Muslims and members of other ethnic and religious minority groups in Xinjiang, and to release those arbitrarily detained".
"The multilateral piece of the Biden agenda is emerging today with this multilateral agreement to impose sanctions on China," Henrietta Treyz, director of economic policy at investment advisory group Veda Partners, said in a research note.
"We do believe that as the US shifts away from a unilateral trade strategy and towards a multilateral trade strategy, it will coordinate with [Canada, the EU, the UK], and other nations to contain China and compel change on fronts ranging from climate change to human rights and market access," she said. "Today this means sanctions, tomorrow it could well mean coordinated tariffs."
The PSC comprises the ambassadors of the 27 member states based in Brussels and is chaired by the representatives from the European Union External Action Service, the EU's de facto foreign affairs bureau.
Major foreign policy moves – such as sanctions – are discussed in the committee before going to the EU Council, where they are taken up by member states' ministers. This move means all 27 ambassadors are forbidden from setting foot on Chinese soil, including in Hong Kong and Macau.
Merics has become one of the most influential research houses on EU-China relations in recent years, hiring a succession of high-profile academics and issuing a series of widely read reports on issues ranging from China's Belt and Road Initiative to China's growing influence in Europe.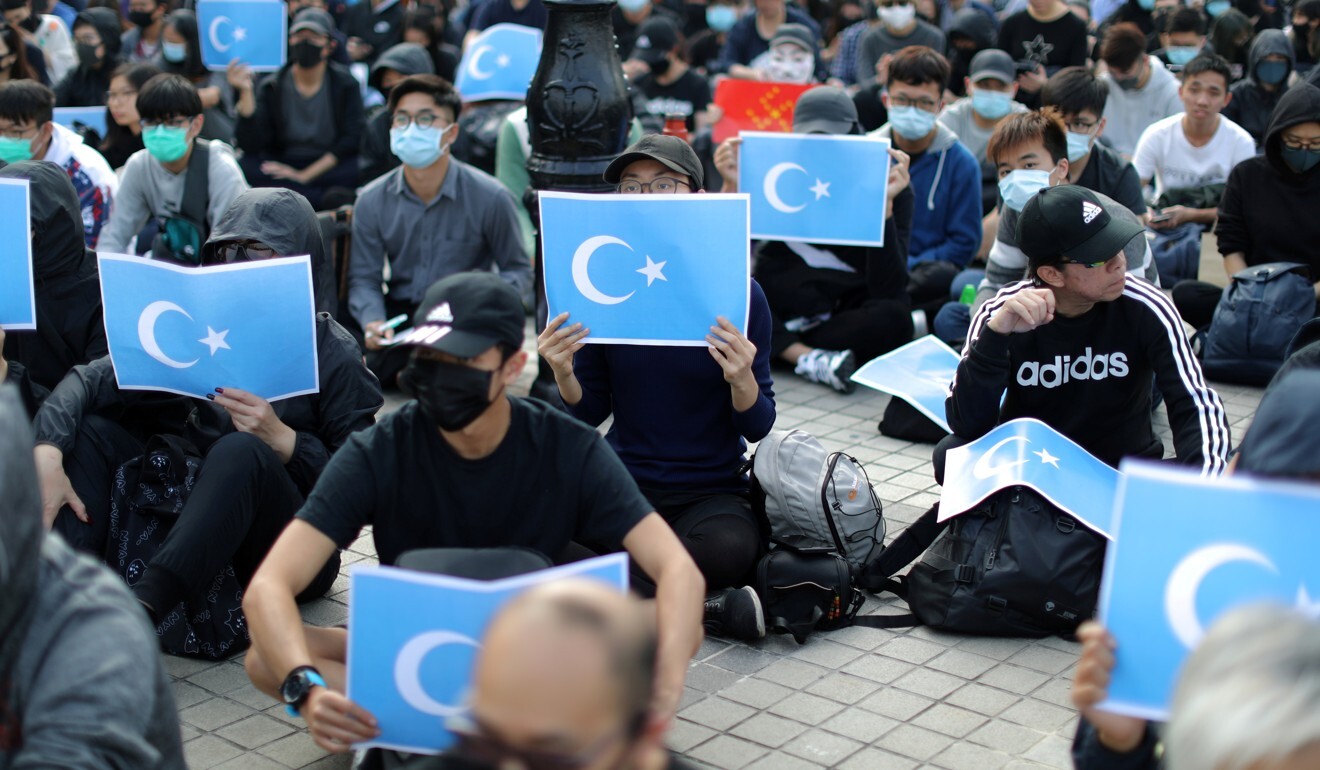 Lexmann, one of the MEPs on China's retaliatory list, said that she was "sad to see that instead of addressing the point of the sanctions, China is engaging in threats and counter-sanctions".
In an interview for the
South China Morning Post's
China Geopolitics Podcast
in March, Bütikofer, also a co-chair of the hawkish Inter-Parliamentary Alliance on China, said "if we muster the courage to apply that mechanism against the atrocities that are being reported from Russia, why would we refrain from also applying the same kind of mechanism to the cases of Xinjiang and Hong Kong?"
The sanctions mark a major turn in EU-China ties, coming less than three months after the pair agreed a bilateral investment deal that has yet to be ratified.
George Magnus, an associate at the China Centre at Oxford University, said that China's retaliation may mean "the kiss of death for the investment deal".
"I don't know how the Parliament actually gets it through after this," Magnus said.
Chinese observers had expected a measured response from Beijing.
Before the retaliation was announced, Wu Xinbo, head of the Institute of International Studies at Fudan University, said: "The form of sanctions will be similar to that of the EU, including travel bans and asset freezes. Whether China will use trade as a tool of countermeasure depends on the development of the situation. At present, China may only impose personnel sanctions."
Manfred Weber, chairman of the European People's Party, the biggest grouping in the European Parliament, said they "support our colleagues who have been sanctioned by the Chinese government".
"Attacking freely elected Members of Parliament shows us the contempt Beijing has for democracy. We will not be intimidated. The EU measures against China have our full support," Weber said.
In response to US sanctions related to Xinjiang, China steered clear of senior government officials but targeted some of the most vocal China hawks in American politics, including Senators Marco Rubio and Ted Cruz, Congressman Chris Smith and US ambassador-at-large for international religious freedom Sam Brownback.
It is the first time the EU has used its new human rights sanctions regime on China, but it was deployed last month against Russian officials over the poisoning of Kremlin critic Alexei Navalny.
The sanctions were adopted by the bloc's 27 foreign ministers at a meeting of the Foreign Affairs Council in Brussels on Monday and then signed into EU law.
Additional reporting by Rachel Zhang and Robert Delaney