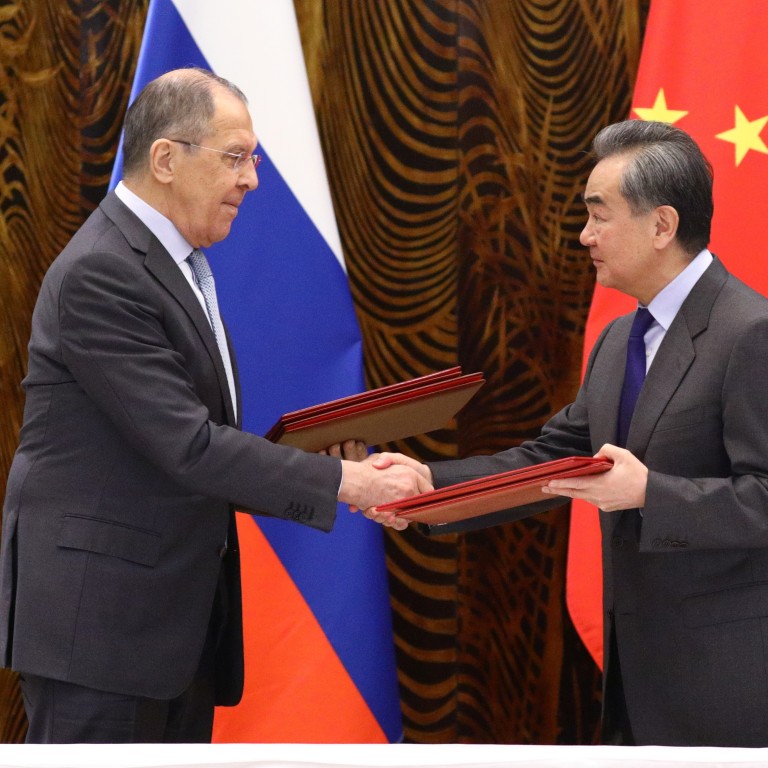 China-Russia alliance can never work, despite US rivalry, observers say
Beijing and Moscow are keen to boost cooperation and reduce their reliance on the US dollar, but 'forging an alliance with Russia is not the best choice for China', academic Cheng Yijun says
'We should not forget that China's rise is also a threat to Russia,' he says
"There is no doubt that the two countries are walking closer under the pressure from the US, but there are more differences than common ground between them," Cheng Yijun, a specialist in China-Russia relations at the Chinese Academy of Social Sciences, said.
"Forging an alliance with Russia is not the best choice for China."
At a meeting in the south China city of Guilin on Tuesday, Chinese Foreign Minister Wang Yi and his Russian counterpart Sergey Lavrov said they opposed unilateral sanctions and would find a way to counter them.
Both nations have faced challenges to their European ambitions recently.
During a visit to Brussels to meet foreign ministers from Nato countries,
US Secretary of State Antony Blinken
told his German counterpart that firms involved in the Nord Stream 2 pipeline – designed to carry natural gas from Russia to Germany – could face sanctions.
Russia and China were Nato's biggest threats, he said, and called on America's allies to "counter some of China's aggressive and coercive actions".
Beijing's plans for greater ties with Europe were also disrupted when the European Parliament cancelled a meeting scheduled for Tuesday to discuss the new investment deal signed by China and the EU in January. The two sides are locked in a tit-for-tat dispute sparked by the EU's imposition of sanctions on China over its alleged human rights abuses against Uygur Muslims in Xinjiang.
Wang said at a joint press conference after his meeting with Lavrov that unilateral sanctions were not based on international law.
Lavrov said: "We reject zero-sum geopolitical games and reject unilateral illegitimate sanctions that our Western colleagues resort to more and more often."
Before the meeting, Lavrov called for greater cooperation between Russia and China and for the two sides to reduce their dependence on the US dollar for trade to offset the impact of Washington's sanctions.
Yang Jin, an expert on China-Russia relations at the Chinese Academy of Social Sciences in Beijing, said Lavrov's idea was likely to be well received by China.
"Both sides have already realised the huge risk of overreliance on the US dollar and Western-controlled payment system," he said, referring to the fallout from the 2008 global financial crisis and America's recent programme of quantitative easing.
However, while Russia and China have sought to reduce their dependence on the US dollar by increasing the use of the yuan and rouble for trade settlements, Cheng said they would never be able to fully dislodge the US from its top spot within the global payment network.
"China and Russia have always emphasised independence of finance, but complete independence is impossible. Building an international settlement system is a long process," he said.
Beijing and Moscow could use the yuan and rouble for some settlements, "but it is impossible to cover all the trade between two countries", he said.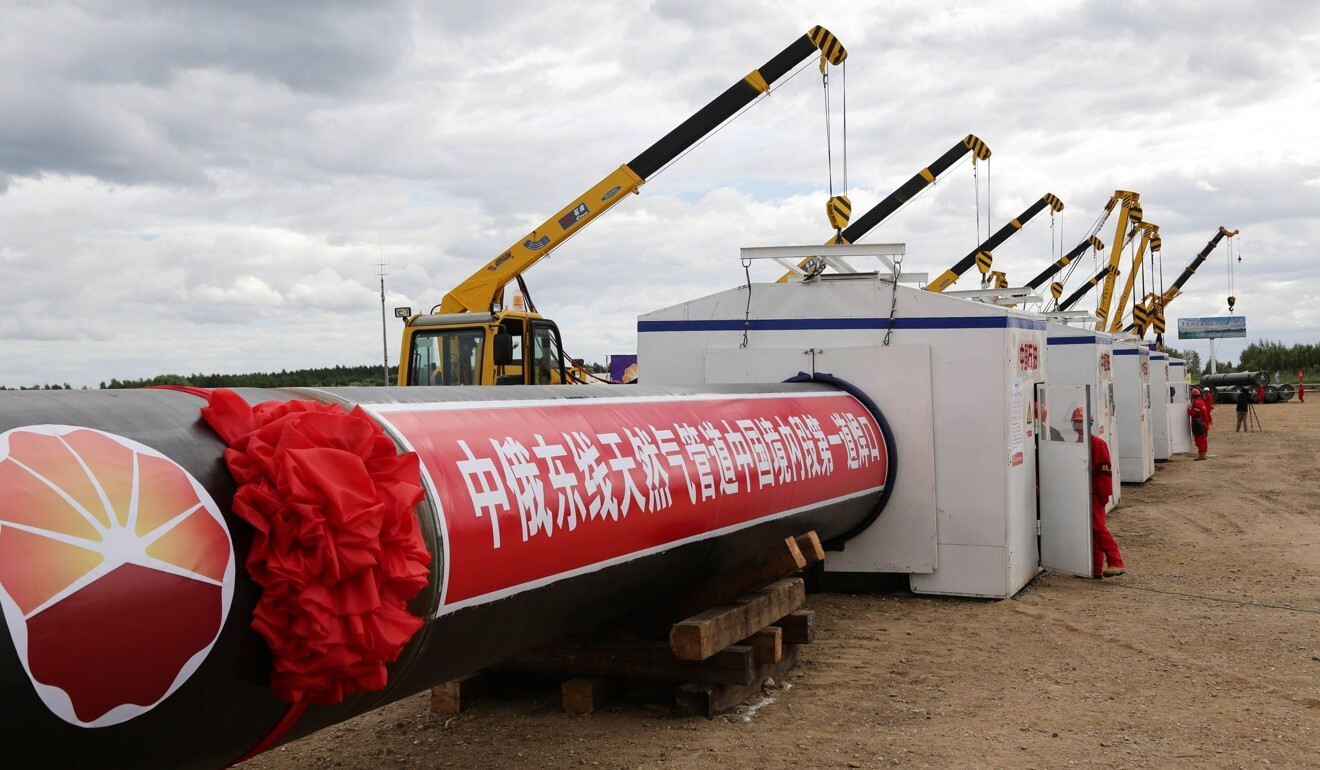 But there were fields, like technology and energy, in which China and Russia could increase their cooperation, Cheng said.
"If the Nord Stream 2 pipeline is blocked, as an indirect effect, Russia will naturally turn to the East, and countries like China to seek energy cooperation," he said.
Energy security is a big issue for Beijing as it pursues its goal to become
carbon neutral by 2060
and the China-Russia natural gas pipeline project – set to be completed by 2025 – was mentioned in its latest five-year plan.
Despite the enthusiasm for greater cooperation between Russia and China, Cheng said he doubted the two nations could ever create a true alliance.
"It is not beneficial to China to ally with Russia from a historical point of view," he said, referring to the failure of the China-Soviet Union alliance.
Russia's values and political system were now aligned more with the West than with China, he said.
"In difficult times the two countries can hold together for warmth, but we should not forget that China's rise is also a threat to Russia. If they formed an alliance, who would be the leader?"