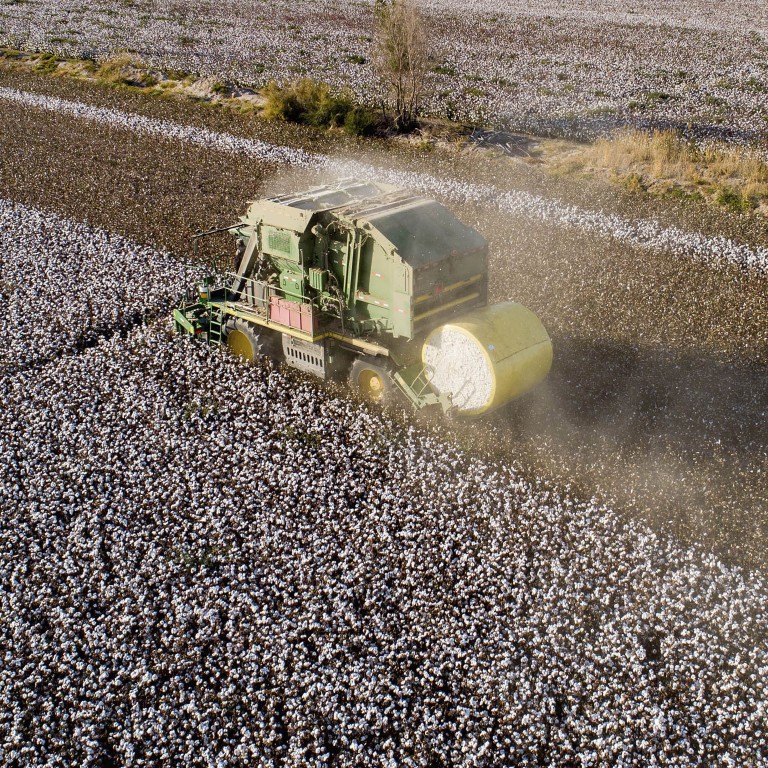 Xinjiang: China hits back with sanctions on US and Canadian politicians as international backlash grows
Foreign ministry and embassy in UK also issue 'firm protest' over decision to sanction officials accused of human rights abuses
Beijing has denied committing genocide or using forced labour in the face of growing international criticism of its policies
China announced sanctions on American and Canadian officials in charge of religious affairs on Saturday as it hit back at Western countries that have accused it of human rights abuses in Xinjiang.
Those targeted by the new sanctions include Gayle Manchin, chairwoman of the US Commission on International Religious Freedom, and its vice chairman Tony Perkins; Canadian MP Michael Chong and members of the Canadian Commons subcommittee on international human rights.
They are not allowed to enter mainland China and Hong Kong, Macau, and entities in China are banned from transactions and physical contact with them, according to a statement by the foreign ministry, which said the sanctions were designed to fight back against "lies" and "misinformation"
China has launched a series of retaliatory measures following sanctions from Western countries over its Xinjiang policies.
On Friday, it lodged a "firm protest" with Britain over the decision to sanction officials accused of human rights abuses as the international backlash over Beijing's policies in the region continued to escalate.
Britain joined the European Union and United States in imposing sanctions this week, while international fashion retailers' refusal to use cotton from the far-western region over concerns about forced labour
triggered a backlash from Chinese consumers
.
However, on Friday the Chinese branch of the Better Cotton Initiative, a non-profit set up to uphold standards across the industry, issued a statement saying it had not identified any forced labour among its suppliers in Xinjiang, citing second-party credibility audits and third-party verifications.
On the diplomatic front, the Chinese Ministry of Foreign Affairs and its chargé d'affaires in London Yang Xiaoguang, lodged solemn representations with the United Kingdom.
In a statement published on the embassy website on Saturday, Yang said the British had imposed unilateral sanctions on Chinese individuals and entities based on "lies and false information".
Yang said the move was a flagrant violation of international law and basic norms governing international relations, gross interference in China's internal affairs and had gravely undermined China-UK relations. The statement also expressed "strong opposition, severe condemnation and firm protest".
Yang warned the British side to refrain from "going down the wrong path" or it would be met with further retaliation from the Chinese side, according to the statement.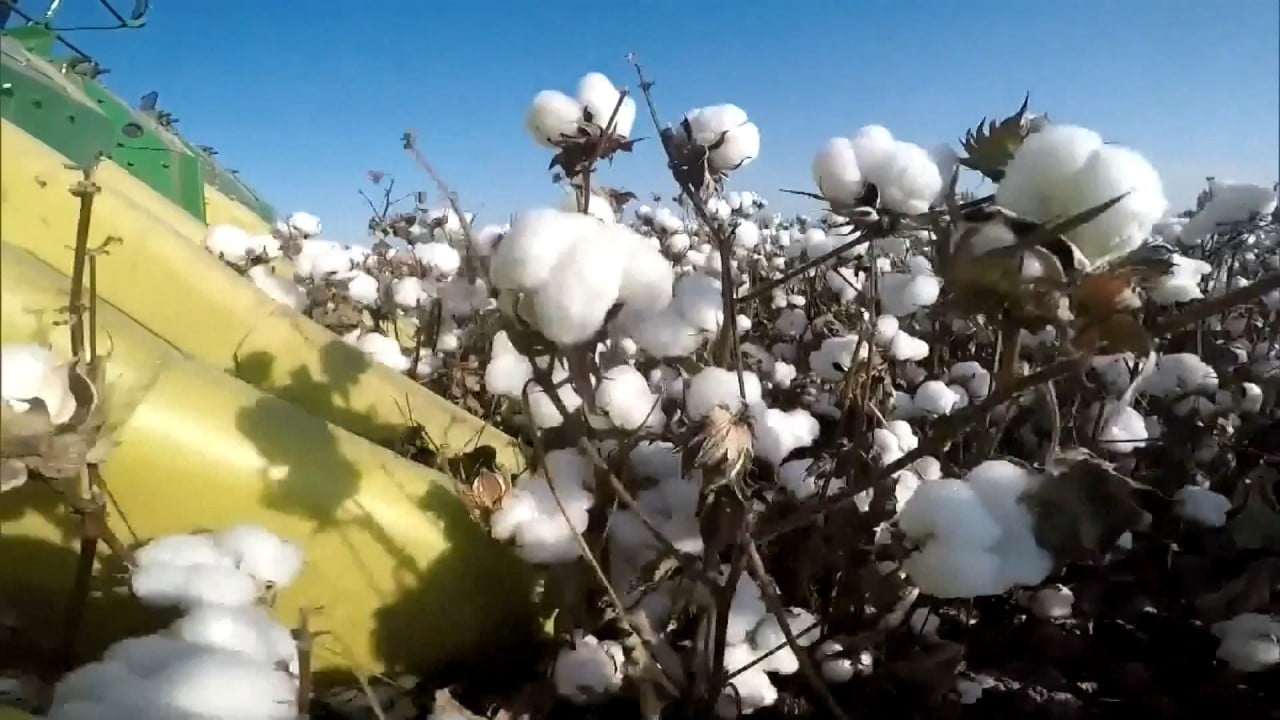 01:08
Xinjiang, China's top cotton producer
Xinjiang, China's top cotton producer
"The Chinese side never stirs up trouble, but we are not afraid of trouble. We hope that the UK side will immediately take effective measures to correct its wrongs and take concrete steps to foster favourable conditions for the healthy development of China-UK relations," Yang said.
British Foreign Secretary Dominic Raab condemned the response, saying if "Beijing wants to credibly rebut claims of human rights abuses in Xinjiang, it should allow the UN High Commissioner for Human Rights full access to verify the truth".
In a gesture of support Prime Minister Boris Johnson met some of the sanctioned members of the Inter-Parliamentary Alliance on China on Saturday and said Britain would not turn a blind eye to efforts to intimidate members of Parliament.
China took four days to hit back after Britain sanctioned four Chinese officials and the Xinjiang Production and Construction Corps Public Security Bureau on Monday, hours after the EU did the same.