Iran
Get more with myNEWS
A personalised news feed of stories that matter to you
Learn more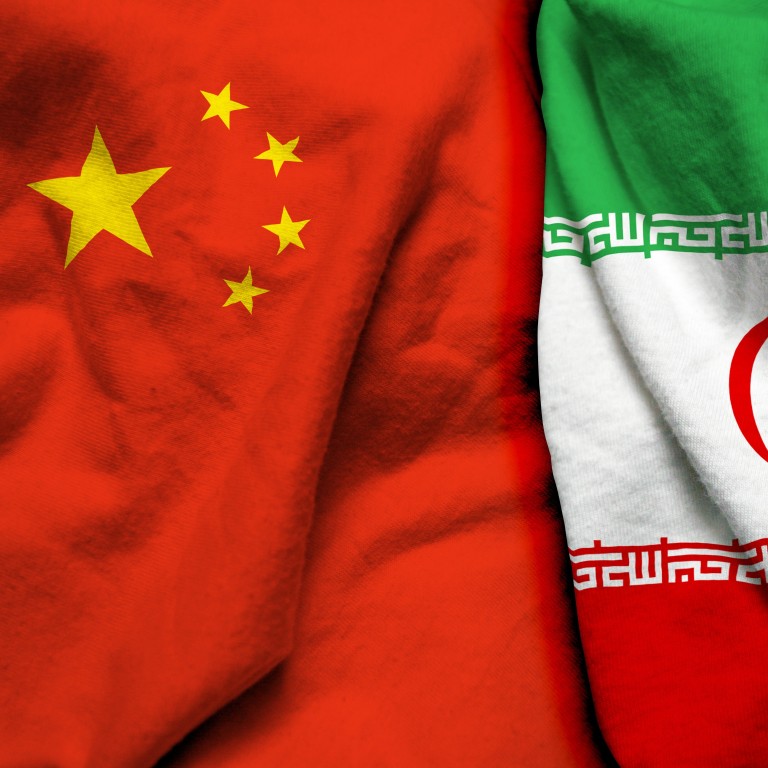 China's 25-year deal with Iran marks 'momentous' change as ties with US sour, says former ambassador
Former diplomat Hua Liming says Beijing used to be cautious in its dealings with the Islamic Republic to avoid upsetting Washington
Both sides have welcomed the new deal, which includes agreements on energy supplies and security
China's 25-year agreement with Iran underlies a shift in its Middle East strategy as relations with the United States deteriorate, the country's former ambassador to Tehran has said.
Last week China and Iran signed the pact on energy, economic and security cooperation in the face of increased pressure from the United States
"The deal and [Foreign Minister] Wang Yi's trip mark a momentous change in China's relations with Iran and the region," said former Chinese ambassador to Tehran Hua Liming.
China had been mindful of the US sensitives over Iran and largely avoided edging too close to the Islamic republic since the establishment of official ties with Washington in 1979, according to Hua, who was Beijing's envoy in Tehran from 1991 to 1995.
"Since the Carter administration, the US has often reminded China of its relations with Iran, which was seen by Americans as an impediment to the US-China relationship. But with fundamental changes in China-US relations in recent months, that era has gone," he said.
Both sides hailed the deal signed between Wang and his Iranian counterpart Mohammad Javad Zarif on Saturday.
"As this year marks the 50th anniversary of the establishment of diplomatic relations between the two countries, China-Iran ties stand at a new historical starting point," Wang said according to the state news agency Xinhua.
He said China was willing to work with Iran to open new frontiers of cooperation for the benefit of the two peoples, as well as world peace and development.
"No matter how the international and regional situation changes, China will unswervingly maintain its friendly policies towards Iran," Wang said.
Zarif called China "a friend in hard times", adding in a statement: "We thank China for its valuable positions and actions in a period of cruel sanctions against Iran."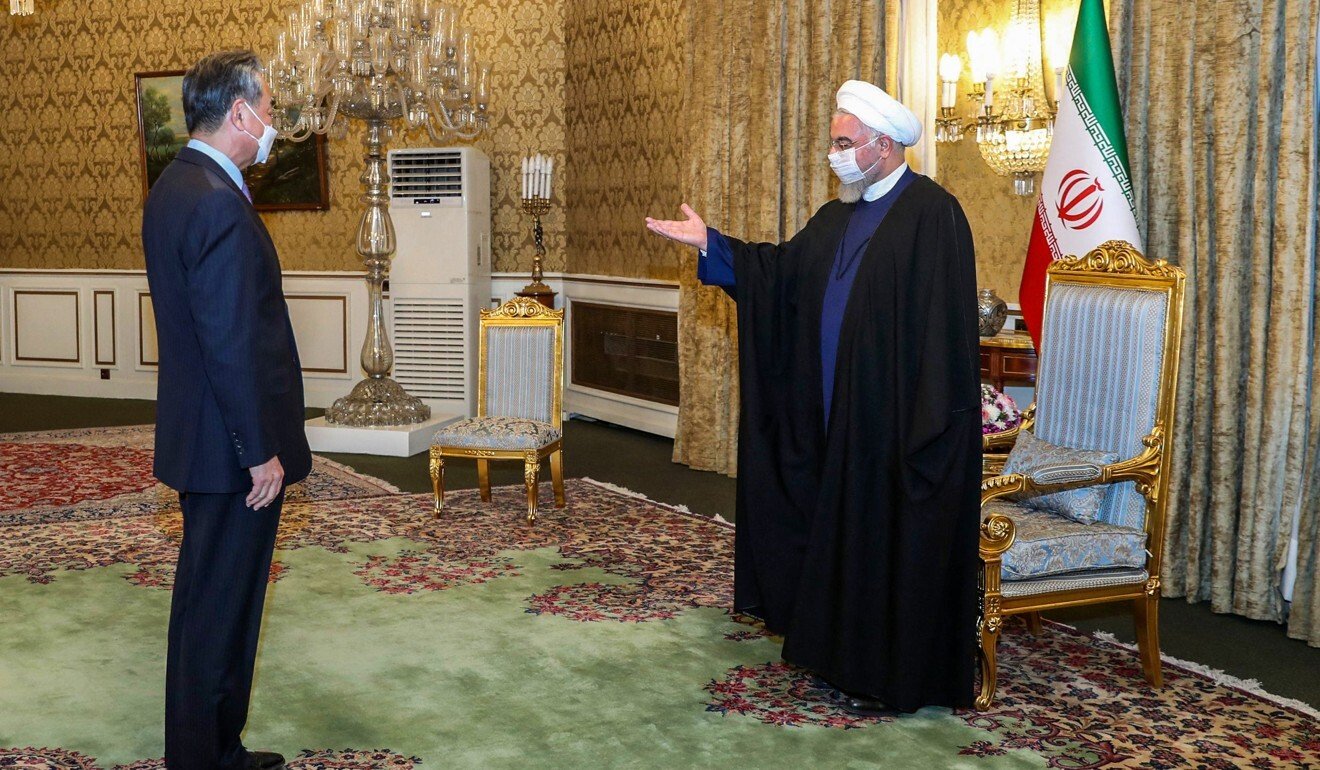 In a meeting with Wang ahead of the signing, Iran's President Hassan Rowhani said the deal would "further clarify the road map for future cooperation between the two countries", according to Xinhua. He expressed appreciation of China's support for the country over the nuclear issue and said Iran hoped to strengthen its cooperation with China in fighting the Covid-19 pandemic and terrorism.
Negotiations for the deal took nearly five years to complete and few details have been published so far.
According to a New York Times report in July, China promised to invest a total of US$400 billion in the next 25 years to secure long-term energy supplies from Iran and help rebuild Iran's economy, which has been hit hard by US sanctions.
Hua also confirmed that the deal would consist of dozens of projects under the Belt and Road Initiative covering a wide range of economic, cultural, security and military areas, including oil, gas and nuclear energy.
Wang's week-long tour of six Middle Eastern countries, including Saudi Arabia and Turkey, came amid the ongoing confrontation with the US and President Joe Biden's efforts to build a united front with allies in Europe and Asia
In response, China has also stepped up its efforts to rally global support, including from countries traditionally seen as falling within Washington's sphere of influence.
In a veiled reference to the US, Wang told Rowhani that "it is time to seriously reflect on the bad consequences inflicted on the region by external interference, and work together to explore effective ways to maintain long-term regional security and stability."
Hua, who also served as ambassador to the United Arab Emirates and the Netherlands, noted that China's oil imports from Iran have steadily increased in recent months despite US sanctions.
He added that in a departure from China's low-profile approach to Iran, Beijing has enthusiastically embraced the new 25-year deal with Iran.
"Both China and Iran are interested in promoting their close ties publicly, which has reflected a changed reality. As China cares much less about what the US thinks, we will no longer be restrained by those largely self-imposed restrictions on fostering close ties with Iran," he said.
For Iran, its reliance on China has only increased after the devastating coronavirus crisis. China remains Tehran's biggest trading partner, a major arms supplier since the 1980s and one of its few allies to counter the US sanctions and other regional powers such as Israel and Saudi Arabia.
Now that Iran and the US are stuck in a stalemate over who should make the first move
before the US re-enters the Iran nuclear dea
l, China – another signatory to the deal – can gain important leverage if Washington wants to obtain any cooperation from Beijing, according to Hua.
Meanwhile China's former ambassador to Riyadh Wu Sike told the Shanghai Observer that Wang's trip was aimed at seeking a greater role in regional affairs, including mediating between Iran and Saudi Arabia.