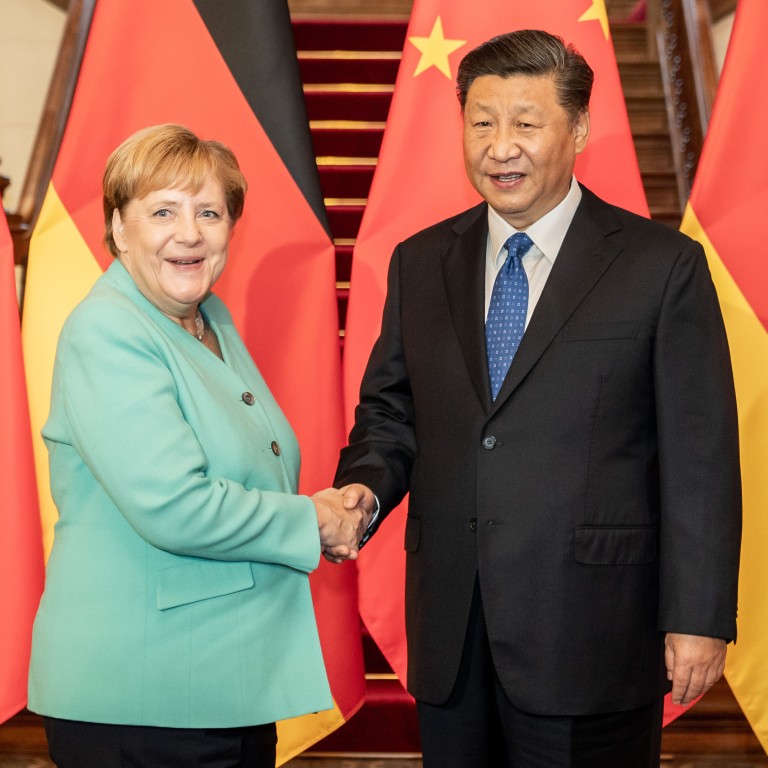 EU should see China's rise as an opportunity, Xi tells Merkel
'We hope that the EU will make a correct judgment independently and truly achieve strategic autonomy,' Chinese president tells German chancellor
EU will uphold autonomy on foreign policy and Germany will play a positive role in strengthening dialogue and cooperation between Europe and China, Merkel says
Europe must make correct judgments about China independently and demonstrate true strategic autonomy, Chinese President Xi Jinping told
German Chancellor Angela Merkel
on Wednesday.
In a telephone conversation, Xi urged Germany and the
European Union
to recognise China's rise as an opportunity, promote cooperation with mutual respect and "exclude external interference", as tensions between the two sides have been rising over issues like human rights and Brussels regarding Beijing as a "systemic rival".
"China's development is an opportunity for the EU, and we hope that the EU will make a correct judgment independently and truly achieve strategic autonomy," Xi told Merkel.
"China is willing to work together with Europe to negotiate a series of important political agendas for the next phase, deepen and expand pragmatic cooperation in various fields, strengthen communication on global governance issues such as climate change, and jointly practice multilateralism," he said.
According to Xinhua, Merkel said the EU would uphold its autonomy on foreign policy and Germany would play a positive role in strengthening dialogue and cooperation between Europe and China, as this "is not just in the interest of our two sides, but also in the interest of the world".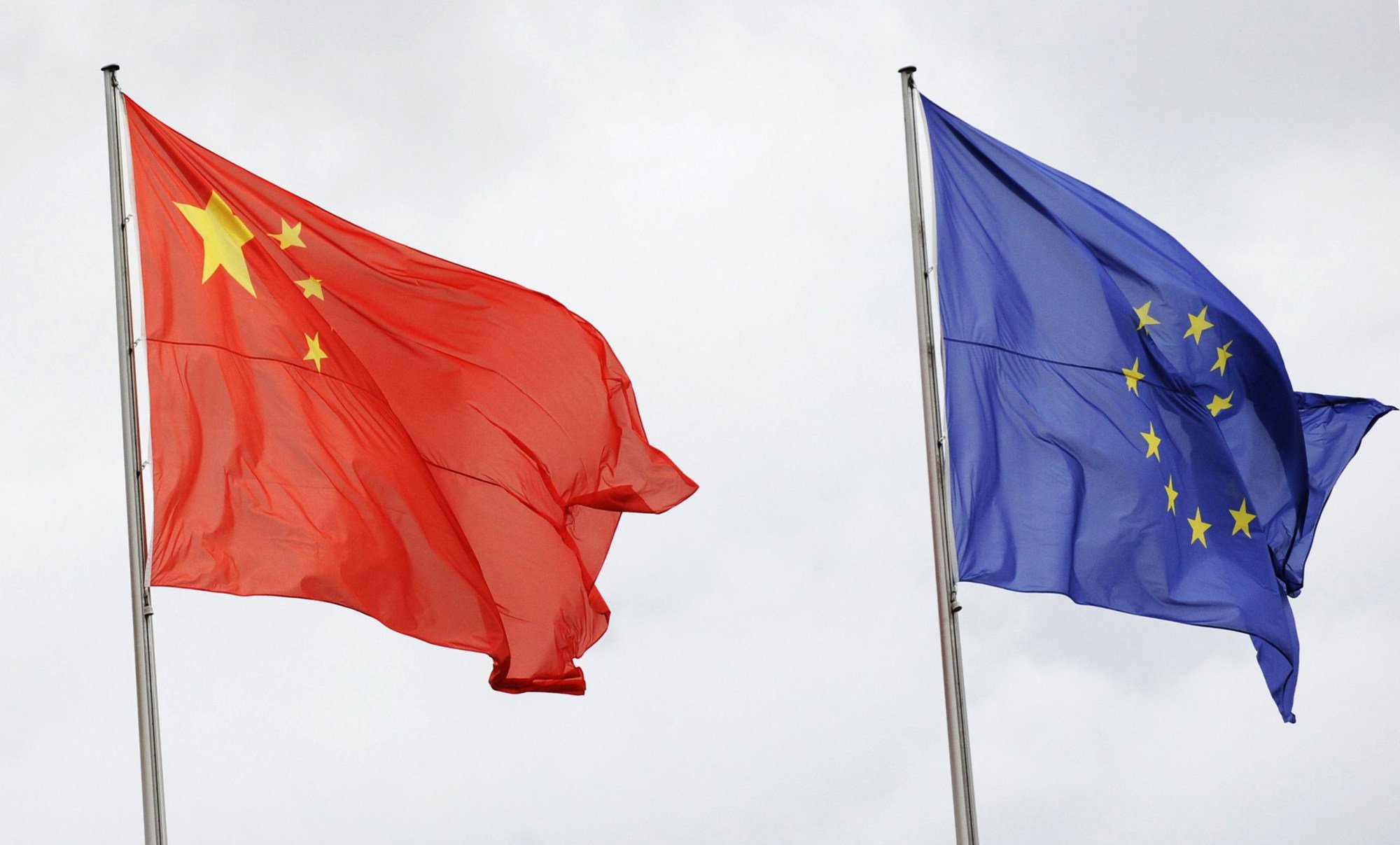 Last month, at a summit of the EU's 27 leaders and US President
Joe Biden
, Merkel said the EU had much in common with the US but a different identity on China policy.
"Germany is ready to work with China to prepare for a new round of German-Chinese governmental consultations, to resume staff exchanges as soon as possible, and to strengthen exchanges and cooperation in the areas of
Covid-19 pandemic
prevention, climate change and biodiversity," Xinhua quoted Merkel as saying.
Xi told Merkel that China opposed "vaccine nationalism" and was willing to work with the international community, including Germany, to promote the
fair distribution of vaccines
, help developing countries to secure the jabs and contribute to beating the pandemic, which has claimed the lives of more than 2.8 million around the world.
China had been Germany's biggest trading partner for the past five years and would keep its economy open to businesses from around the world, including Germany, Xi said.
"We hope that the German side will remain open and create more facilities for enterprises of both countries to expand mutually beneficial cooperation," he said.
Xi also expressed his hope that Germany would use the Beijing Winter Olympics as an opportunity to promote exchanges between the two countries, Xinhua said.
The phone call, which Xinhua said was initiated by the German side, came at a time of strained relations between China and Europe over the alleged human rights abuses in
Xinjiang
.
In March, the EU imposed its first significant sanctions against Chinese officials since 1989, along with its allies the US, Britain and Canada. Beijing, which denies the allegations, hit back by blacklisting a number of EU lawmakers and entities.
The row has cast a shadow over the ratification of the
EU-China investment pact
, which was agreed upon by the two sides in late 2020 after seven years of negotiations.