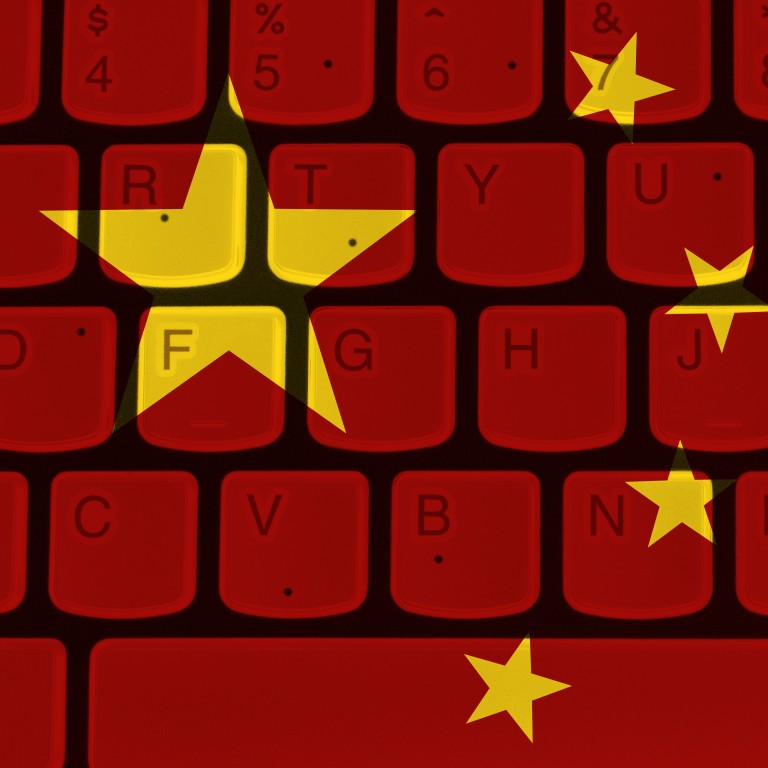 Exclusive

|
China blocks US think tank Centre for Strategic and International Studies website following critique on sanctions
'The biggest change lately is that China now believes it has the right to police debate about China wherever it occurs in the world,' says US think tank fellow
Scholars say Beijing's at-times seemingly random website targets can involve fairly abstruse material
Beijing has blocked the Centre for Strategic and International Studies (CSIS) website in
China
, after the Washington-based group released a piece criticising the country's sanctions on a European think tank.
This latest page in deteriorating
US-China relations
comes as academic exchanges wither and the Communist Party steps up efforts to spread its world view well beyond its borders, scholars say.
"It's ironic that this piece would generate that response from China, given that the whole point was to … reduce restrictions, which is what China's been pushing for in arguing against decoupling," said CSIS fellow Scott Kennedy, who co-wrote the critique.
"The biggest change lately is that China now believes it has the right to police debate about China wherever it occurs in the world, whoever does the work, on whatever platform that it appears."
China has reportedly detained over 1 million Uygurs in
Xinjiang
camps that Beijing has characterised as vocational training centres.
China upped the stakes, sanctioning four entities and 10 European lawmakers, diplomats and their families. They included Germany's Mercator Institute for China Studies (Merics), a think tank with a reputation for balanced analysis.
CSIS jumped to its defence, as did dozens of mostly European institutions.
"We Stand with Merics" said the CSIS piece written by China fellows Bonnie Glaser, Jude Blanchette, Matthew Goodman and Kennedy, terming China's move short-sighted, self-defeating and part of a "darkening trend" in academic exchange. Then followed Beijing's CSIS website block.
 "The timing looks more than coincidental given that we'd published the piece the day before," said Kennedy.
China experts say it can be difficult to discern why China blocks a site and who within the Communist Party hierarchy decides, although it is part of a broader approach.
"This is the oldest trick in the book, killing the chicken to scare the monkey," said Jeffrey Moon, president of China Moon Strategies and former US consul general in Chengdu, citing a Chinese proverb. "You're making other think tanks watch, hoping it will intimidate them."
At times China's criteria seem ideological, at others in response to a perceived slight, with the logic purposely opaque to encourage self-censoring and keep scholars guessing, said Moon and others.
Merics has no idea why China imposed the "regrettable" sanctions, said Claudia Wessling, a director. "Nobody ever approached us or talked to us before the step was taken."
According to China Firewall Test, a monitoring site, the conservative Heritage Foundation and libertarian Cato Institute websites are blocked, while the conservative American Enterprise Institute is not.
And centrist Brookings Institution and CSIS are blocked while the progressive Centre for American Progress is not.
AEI fellow Derek Scissors said he has had articles blocked that question Chinese economic statistics, something Premier Li Keqiang did in 2007 as then-Liaoning Communist Party head citing "man-made" numbers, according to WikiLeaks.
"But a few months later, the site would be quietly lifted, when they probably thought no one was listening," Scissors said.
Scholars say Beijing's at-times seemingly random and inconsistent targets can involve fairly abstruse material.
"It wasn't the edgiest," said one China expert about something he wrote that was blocked, adding that he was not authorised to talk. "You sort of wish you could go down with something more meaningful."
Other objects of Beijing's displeasure hit more obvious nerves. Scissors cites a statistical analysis he wrote last year that questioned China's official
Covid-19
figures and the apparent "miracle" that few people outside Wuhan seemed to be infected, despite delays by local authorities in imposing tight travel restrictions.
"I got trashed for this," he said.
AEI was also blocked periodically during the 2009-2019 tenure of its past president, Arthur Brooks, a friend of the Dalai Lama. Beijing has decried the exiled Tibetan spiritual leader, referring to him as a "wolf in monk's robes".
Brookings saw its site blocked after its 2019 release of a series on President
Xi Jinping
's impact on foreign policy – not particularly sensational or controversial stuff – featuring such topics as "China's economic statecraft under Xi Jinping".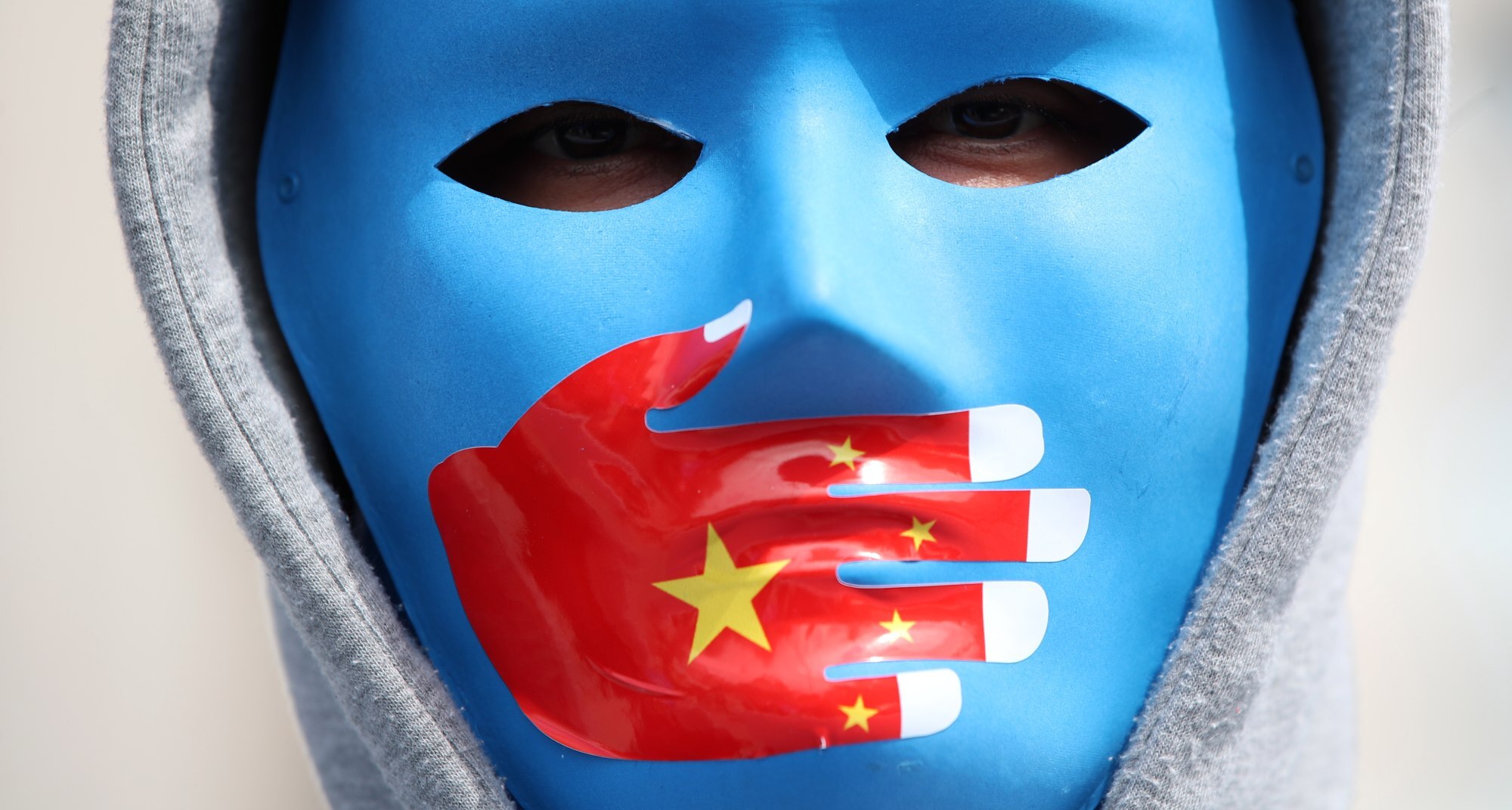 A Brookings spokeswoman said it was up to Chinese authorities to explain their decision adding that the institution's independent research was not affected by foreign government reactions.
The Chinese embassy in Washington did not respond to questions about CSIS, Brookings or the criteria it employs in blocking websites.
China has been a global leader in shaping and controlling digital information under an "internet sovereignty" philosophy, teaching and working closely with Russia, Cuba, Iran, Vietnam, Zimbabwe and Belarus, among others, civic groups say.
The growing chill on scholars dovetails with deepening distrust between Beijing and Washington.
Chinese students, scientists and scholars are increasingly wary of studying in the US following the Justice Department launch in 2018 of the "China Initiative" aimed at stemming espionage and illegal technology transfer.
US Federal Bureau of Investigation Director Christopher Wray told Congress on Wednesday it opens a China-related investigation
every 10 hours on average
.
And Western scholars are increasingly fearful of travelling to China, even if granted visas, following the 2019 arrest on spying charges of Michael Kovrig with the International Crisis Group think tank and Michael Spavor with a North Korea tourism promotion group.
The two Canadians remain in prison following a secret trial, which is widely seen as retaliation for Ottawa's arrest of
Huawei Technologies Co.
chief financial officer
Meng Wanzhou
, charged with fraud and circumventing US sanctions against Iran.
"If you write anything halfway insightful, you can get accused of having secret sources, even if you point out it's from their own customs data," Scissors said. "Why go, only to get yelled at in meetings, possibly detained, lose two years of your life. It reduces the incentive."
Researchers say they purposely meet Chinese counterparts in third countries to avoid the risk of being detained in China. Even then, Beijing's increasingly tough line on expression finds many Chinese scholars increasingly afraid to stray from the party line, they add.
"It doesn't eliminate candid conversations, it just makes it more circumscribed," said Brookings fellow Ryan Hass.
While the Communist Party has always controlled information and access, researchers said they saw a significant tightening after 2017.
"Their view is, why should they give think tanks critical of China access to the Chinese public," said Liz Economy, a Council on Foreign Relations and Hoover Institution fellow, both currently blocked.
"It serves Xi Jinping's purposes to cut off the information flow. They don't have access to alternative perspectives on
Xinjiang
, Hong Kong. It's not going to leak into the popular sphere."
This exacts a longer-term cost, however, researchers argue, including the danger of global isolation, missteps and overreach based on an exaggerated view of Chinese strengths and adversary weaknesses.
"The other thing is reputational," said Kennedy. "China suffers by looking like it's closed, resistant to any form of criticism, that it's thin-skinned, not acting the way great powers ought to act."
Chest-thumping also risks further undercutting Western public support, weakening China's ability to do deals, others said.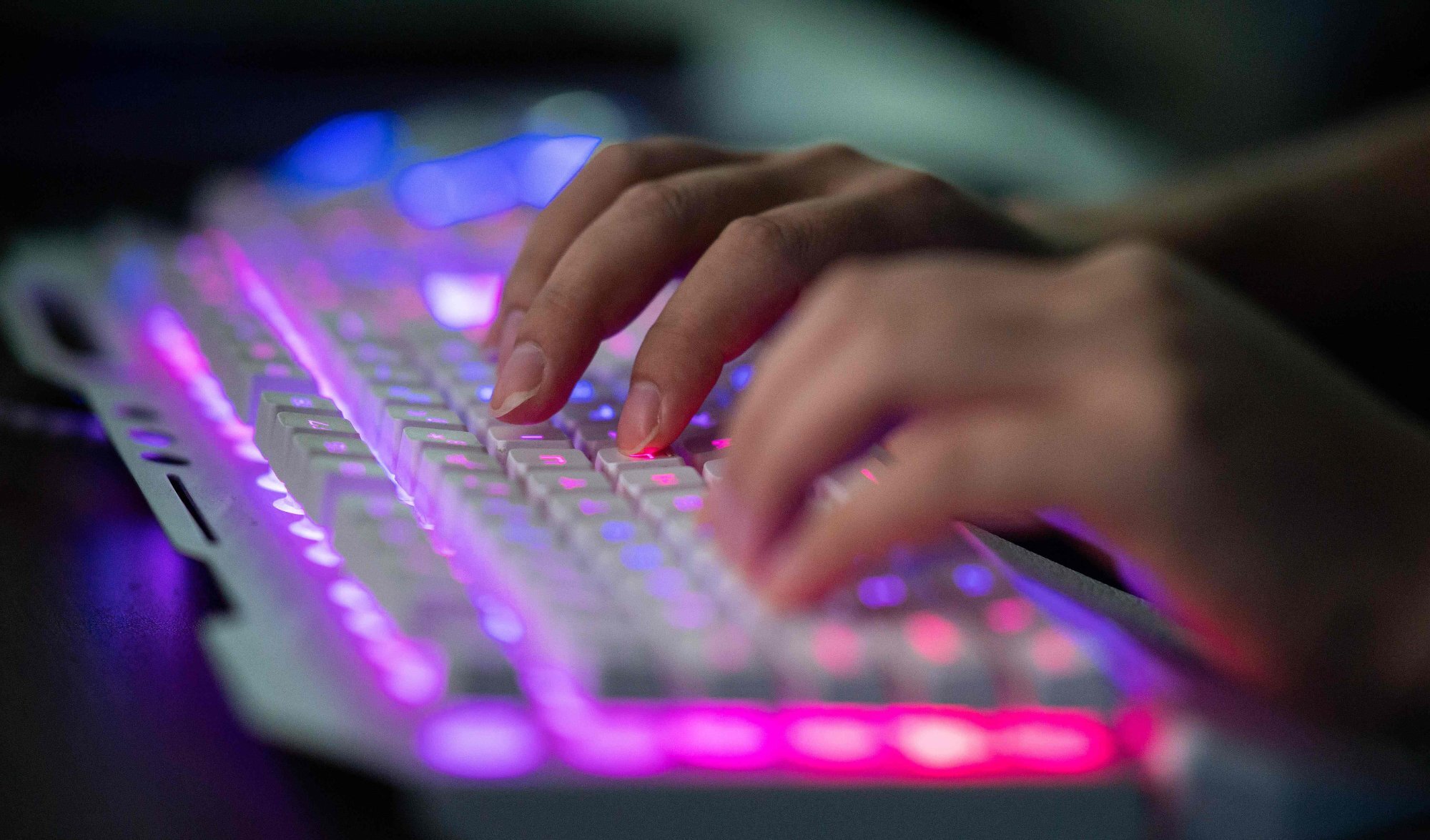 A Pew Research Centre survey released in March found that two-thirds of US respondents have "cold feelings" toward China, up from 46 per cent in 2018; Europe, Australia, Korea and Japan have seen similar trends.
"It's very interesting that they've decided this propaganda is worth sacrificing these interests, a treaty that was close to a decade in negotiation."
While the internet provides some insight into the workings of Chinese government ministries, corporations and social networks, it cannot replace personal contact, researchers said.
"This escalation against the international scholarly community directly undermines China's own claims that it desires good relations with the West and that it does not interfere in our politics and society," the four CSIS fellows wrote in their commentary.
"The appropriate place for the Chinese to challenge the views of international think tanks and experts is not in the visa line or courtroom but in the sphere of scholarly interchange that occurs in reports, journals, commentaries, podcasts, round tables, and conferences."