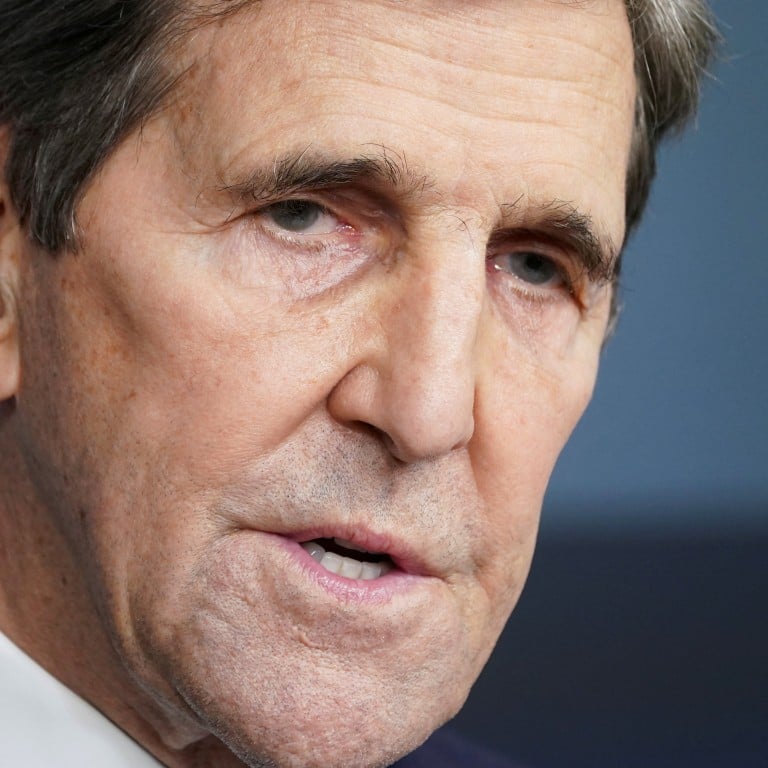 US climate envoy John Kerry ends China trip with little to show
Beijing remains tight-lipped about chances of Xi Jinping joining Joe Biden's climate summit next week
Former secretary of state was first senior figure from new administration to visit China and strained relations may hinder efforts to fight climate change
The window of opportunity is narrowing for climate cooperation between China and the United States, observers and environmentalists have warned, after a visit by
Joe Biden
's special climate envoy appears to have yielded little result.
John Kerry wrapped up his visit to Shanghai on Saturday after spending the past two days in closed-door talks with his Chinese counterpart Xie Zhenhu as the US sought China's cooperation ahead of the US President's climate summit next week.
The former secretary of state is the first senior figure in the Biden administration to visit China and the trip has been seen by many as a rare opportunity for the world's top two carbon emitters to demonstrate they could still work together despite their escalating rivalry.
But neither side appeared to be keen to promote the closely watched trip with no public statement so far giving details of the visit or what has been discussed or achieved.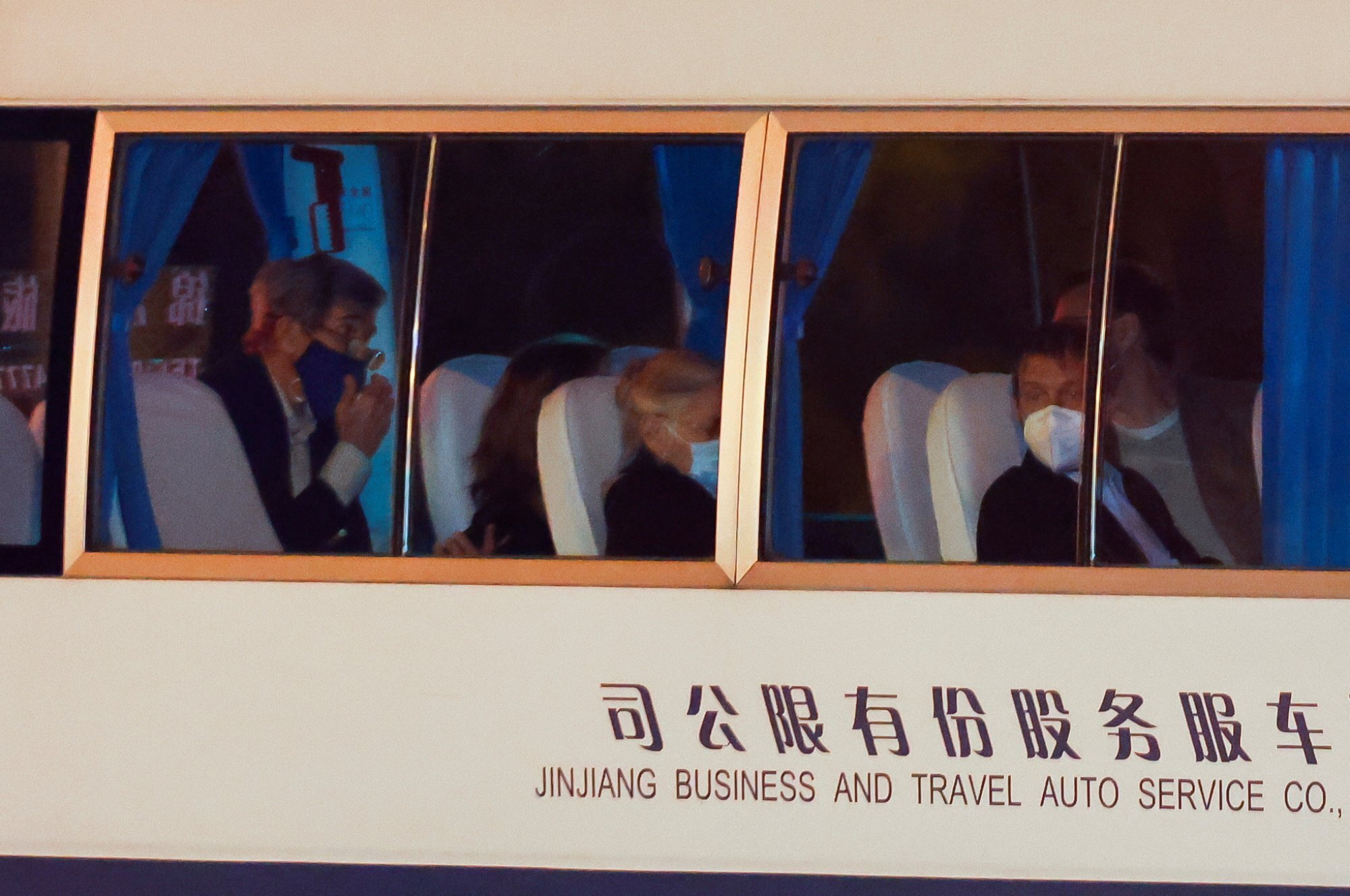 With the two sides at loggerheads over a range of issues, including Xinjiang and Hong Kong, Beijing has remained tight-lipped about whether Chinese President Xi Jinping will attend the Earth Day virtual summit.
Instead of unveiling fresh initiatives to tackle global warming or addressing concerns over how it plans to deliver on the climate commitments Xi made last year, China has upped the ante by calling on the US to shoulder more responsibility.
"China attaches importance to dialogue and cooperation on climate change with the US side," vice-premier Han Zheng told Kerry during a virtual meeting on Friday, according to state news agency Xinhua. 
"China welcomes the US return to the Paris agreement and expects the US side to uphold the agreement, shoulder its due responsibilities and make due contributions."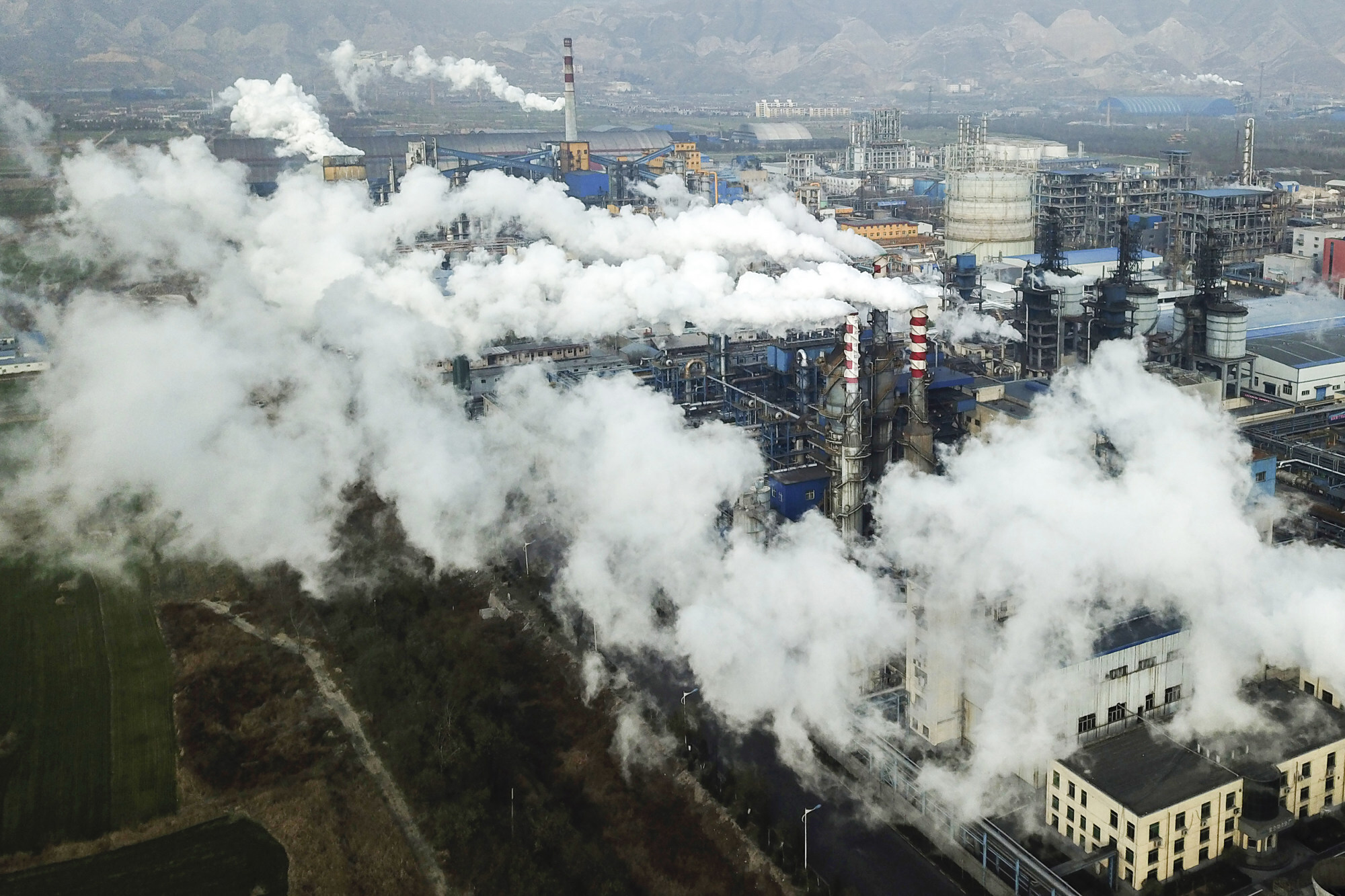 Beijing regards US demands on climate as part of Washington's grand strategy to curb China's economic growth and force China to give up its energy-intensive, highly polluting development model, said Pang Zhongying, an international affairs specialist at the Ocean University of China.
"The expectations that climate cooperation could help reverse the downward spiral in bilateral ties are largely misplaced," he said.
"With both China and the US hardening their stance towards each other, it's getting harder by the day for them to still cooperate on climate in the middle of deepening, across-the-board competition. Kerry's visit may be further proof that the window of opportunity for bilateral cooperation is closing."
Li Shuo, a senior climate and energy policy officer at Greenpeace East Asia, said Beijing did not want to be seen to be giving in to other major powers, particularly Washington, as it becomes increasingly assertive.
"The fact that we have not seen any concrete results from Kerry's visit underlines the difficult domestic politics. It has implications for how the international community could help catalyse Chinese ambition," he said.
Compared to the Barack Obama era, when climate issues were a stabilising factor, the dynamics between the two powers have changed, according to Li.
"Unlike 2015, China wants to negotiate with the US from a point of strength," he said, adding that Beijing's confidence had been boosted during the presidency of Donald Trump, who withdrew the US from the Paris Accord.
China's deputy foreign minister Le Yucheng put it more bluntly on Friday.
In an interview with the Associated Press, he said any cooperation with the US must be on an equal basis and China is responding to climate change on its own initiative, not because others asked it to.
"It is not one side drawing up a laundry list of demands to the other side. In cooperation, one should not be selfish and care only about one's own interests with no regard for the well-being of the other side," he said.
Le also sought to dampen hopes that China may unveil new commitments ahead of Biden's climate summit. 
"For a big country with 1.4 billion people, these goals are not easily delivered," he said, referring to Xi's surprise announcement last year that China would be carbon-neutral by 2060 and aim to reach a peak in its emissions by 2030. 
"Some countries are asking China to do more on climate change. I am afraid this is not very realistic."
Xi himself also weighed in on Friday, trying to win support from the European Union despite recent tensions over China's crackdown in Xinjiang and Hong Kong.
During a virtual meeting with French President Emmanuel Macron and German Chancellor Angela Merkel, he said he welcomed cooperation between China and the EU but, according to Xinhua, warned climate change "should not become a geopolitical chip, a target for attacking other countries or an excuse for trade barriers".
While the three-way meeting was largely climate-focused, Merkel and Macron also raised human rights issues, including Xinjiang and Hong Kong, a French official told AP.
Zhang Zhongxiang, a leading climate specialist and the founding dean of the Ma Yinchu School of Economics at Tianjin University, said it was too early to say whether Kerry's China visit had been a success or failure.
"As long as Xi is present at the US summit next week, it would be only fair to say Kerry has achieved the main goal of the visit," he said.
"It is critically important for both sides to keep the channels for dialogue and communications open, especially in times of tensions and crises.
"Climate has offered an opportunity for both sides to have face-to-face interactions, which are essential for them to control differences and prevent the escalation of tensions."
"The goal is a good one but should have been postponed in retrospect, to leave China more room for manoeuvre and put us in a better position vis-à-vis the US and the EU," he said.
Zou Ji, chief executive and president of the non-profit Energy Foundation China, said it would be unfair to compare the progress made by a developing country like China with rich Western nations, and that moving towards carbon neutrality would require decades of industrial restructuring. 
"Even until now we are still seeing an increase in investment in coal assets. It takes time for a policy to trickle down from the central government to local level. It will take 10 to 30 years for us to completely restructure our economy and our energy structure."
 Additional reporting by Catherine Wong