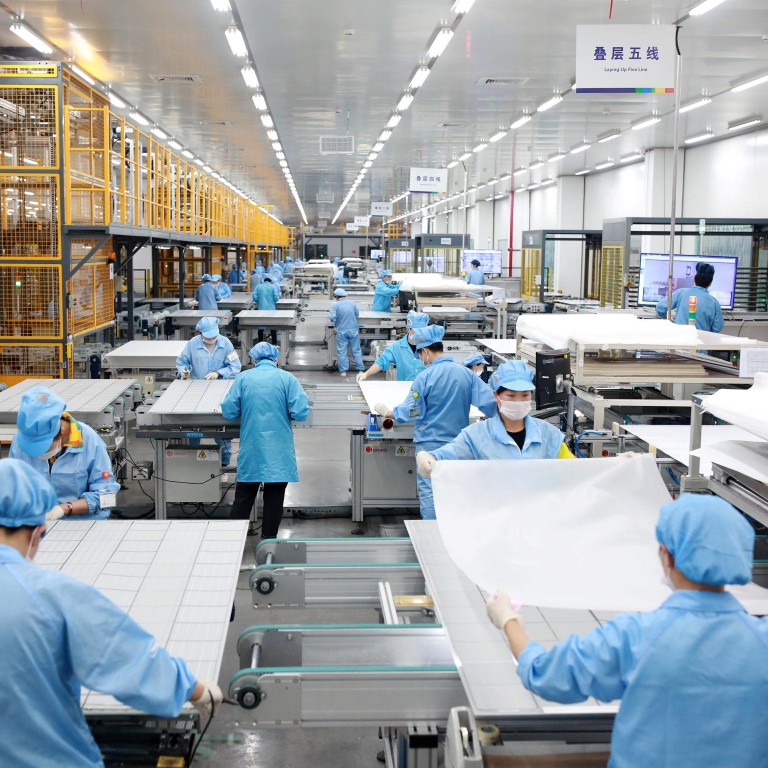 China's dominance of rare earths supply is a growing concern in the West
China provides more than 85 per cent of the world's rare earths and it is home to about two-thirds of the global supply of rare metals and minerals like antimony and baryte, report says
US and Europe are worried that any disruption to their supply chains for such products would hurt key industries.
Western countries are becoming concerned about their reliance on China for supplies of rare earth elements and other scarce metals and minerals that are essential for the manufacture of electric car batteries, satellites, weapons, wind turbines and solar panels.
China provides more than 85 per cent of the world's rare earths and is home to about two-thirds of the global supply of scarce metals and minerals like antimony and baryte, according to the Centre for Strategic and International Studies (CSIS).
China dominates solar PV manufacturing and is home to more than 90 per cent of the world's wafer manufacturing capacity. The CSIS said China had most of the world's capacity for key components used in lithium-ion battery manufacturing and 80 per cent of global battery cell manufacturing capacity.
The United States and European countries fear that any disruption to their supply chains for such products will hurt key industries.
The US said recently it would rebuild its rare metals supply chain to reduce its dependence on China for the critical metals and rare earth minerals that power its aviation, military and car industries.
David Shinn, a professor at George Washington University's Elliott School of International Affairs, said the US was trying to better control its supply of critical minerals, including rare earths. The US now controlled about 10 per cent of rare earth production but it used to be a lot more, he said.
The US had reopened its Mountain Pass mine in California to rebuild rare earth production, he said.
"Rare earths are used in many military and civilian products such as batteries and laser-guided missiles. The US does not want to be in a position of relying on China for rare earths," he said.
The European Union last year identified 30 raw materials as critical for industries and said China's dominance in the market "renders the value chains extremely vulnerable".
Jane Nakano, a senior fellow at the CSIS said in a recent study that "no longer a simple mineral producer or component assembler, China is emerging as a higher-value manufacturer that requires a growing volume of the minerals and metals that are considered key to clean energy technology manufacturing".
China seemed to recognise the strength of its critical minerals supply chains as geopolitical leverage, she said.
In 2019, during the
US-China trade war
, Chinese President Xi Jinping visited a rare earth processing facility in Jiangxi province, she said.
"The visit was widely interpreted as a reminder to the United States that China has leverage over the rare earth supply chains, bringing back the memory of China's embargo on rare earth exports to Japan, which occurred over a territorial dispute in the fall of 2010," Nakano said.
Xi's call last year to enhance global supply chains' dependence on China and "develop powerful retaliation and deterrence capabilities against supply cut-offs by foreign parties" fuelled concerns among Western policymakers, she said.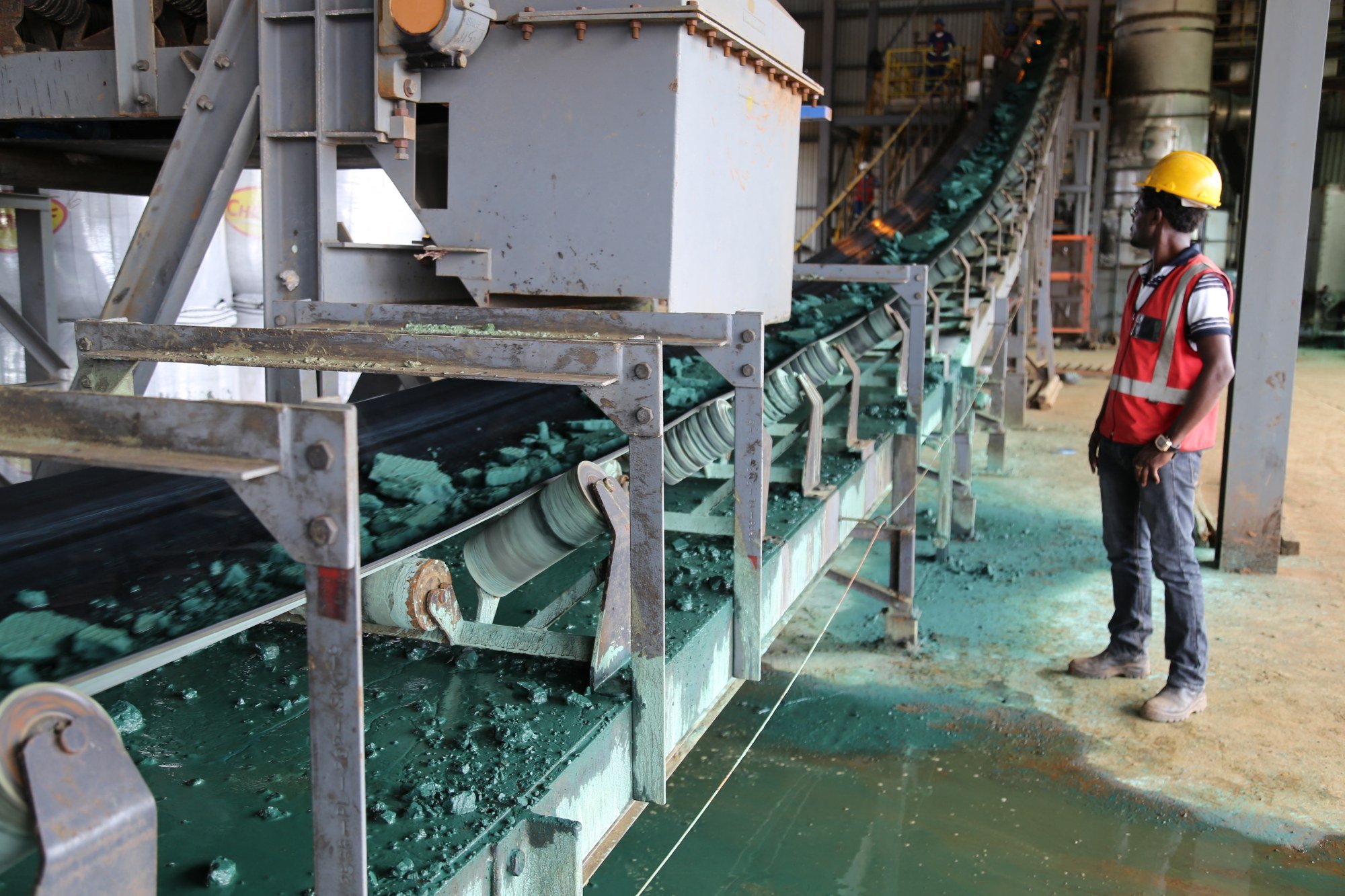 The CSIS report also said the Covid-19 pandemic had exposed fragility in the global supply chains for not only pharmaceuticals and medical supplies but also some critical minerals.
Beijing has invested heavily in countries like the Democratic Republic of the Congo, which controls more than 60 per cent of the world's cobalt ore reserves, and the report said it now had 72 per cent of the global cobalt refining capacity.
Zane Heflin, a policy analyst at The New Center – a US think tank – said in a report that many observers viewed Chinese investment in Africa as a way for it to access the continent's valuable raw materials and expand its geopolitical influence.
"The race to establish trade relationships in Africa that provide access to rare earth mineral supplies could prove to be the next arena of geopolitical competition between the US and China.
Andrew Miller, product director at the Benchmark Mineral Intelligence, said minerals such as lithium, cobalt and nickel would provide the foundations of a new generation in energy storage and held significant geopolitical importance. 
"The US and Europe see these materials as central in both the development of new industries centred on clean energy and the preservation of their existing automotive industries," he said.
China had developed a dominant role across all of these markets over the past decade, preparing for its new energy initiatives, and the US and Europe had "lost their competitive advantages in mining and refining, so are playing catch up in the race to secure the supply chains of the future", he said.
Aubrey Hruby, a senior fellow at the Atlantic Council, said the dislocation caused by the Covid crisis on global supply chains and growing dependence on electric batteries had intensified interest in the US and EU.
"I believe the interest in less China dependent supply chains in batteries will only grow in Washington. Pressure will increase between Western and Chinese interests in mining in African markets," she said. 
Jordy Lee, research analyst at the Colorado School of Mines, said China's dominance of rare earths had an interesting history.
"The US gets bitter when they are reminded they let China have control of the rare earth industry," he said.
"I think Covid and the focus on renewables technologies have made this battle more prominent and possibly one that could actually turn the tides. Rare earths have been important for a long time, but Covid showed that even the US can be cut off in terms of supplies."