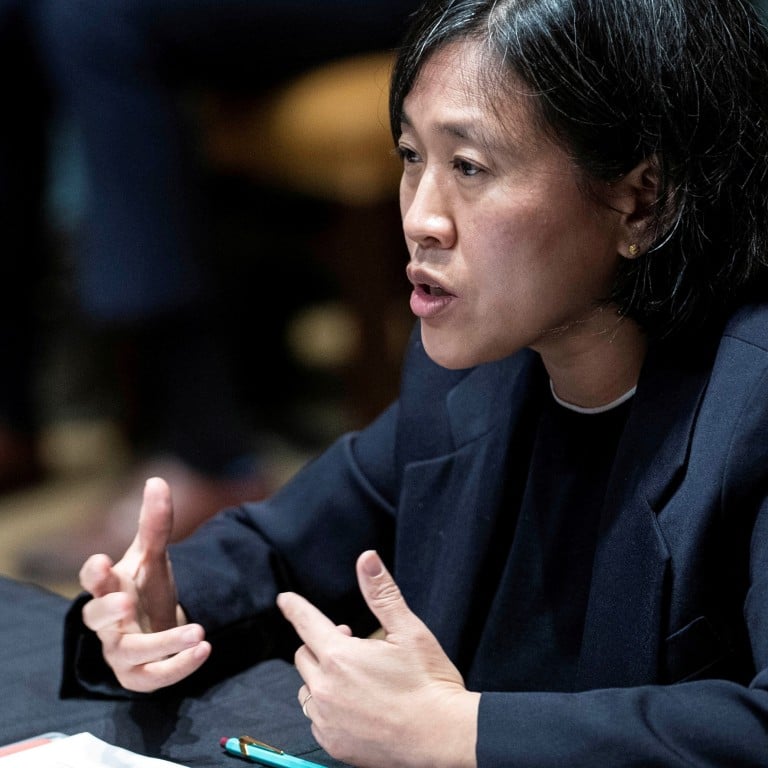 US Trade Representative Katherine Tai says she expects to meet Chinese counterpart Liu He 'in the near term'
Tai's comments are a change from five weeks ago, when she said talks would take place 'when the time is right'
US-China trade war is approaching its three-year anniversary
US tariffs on Chinese goods will remain in place for now, but the top US trade official said on Wednesday that she expected to meet her Chinese counterpart, Vice-Premier Liu He, "in the near term" for talks that will help determine whether they continue.
"A lot of this is going to hinge on the conversations that we have with China, and our assessment of the effectiveness of the US-China trade and economic agreement," said US Trade Representative Katherine Tai, speaking at a conference organised by the Financial Times.
"My instruction to everyone who works at USTR, and to those who care about what we do here, is just stay light on your feet always," she said.
Her remarks come as the
trade war
approaches its three-year anniversary, and they mark a shift in signalling from Tai, who five weeks ago would say only that a meeting with Liu would take place
"when the time is right"
.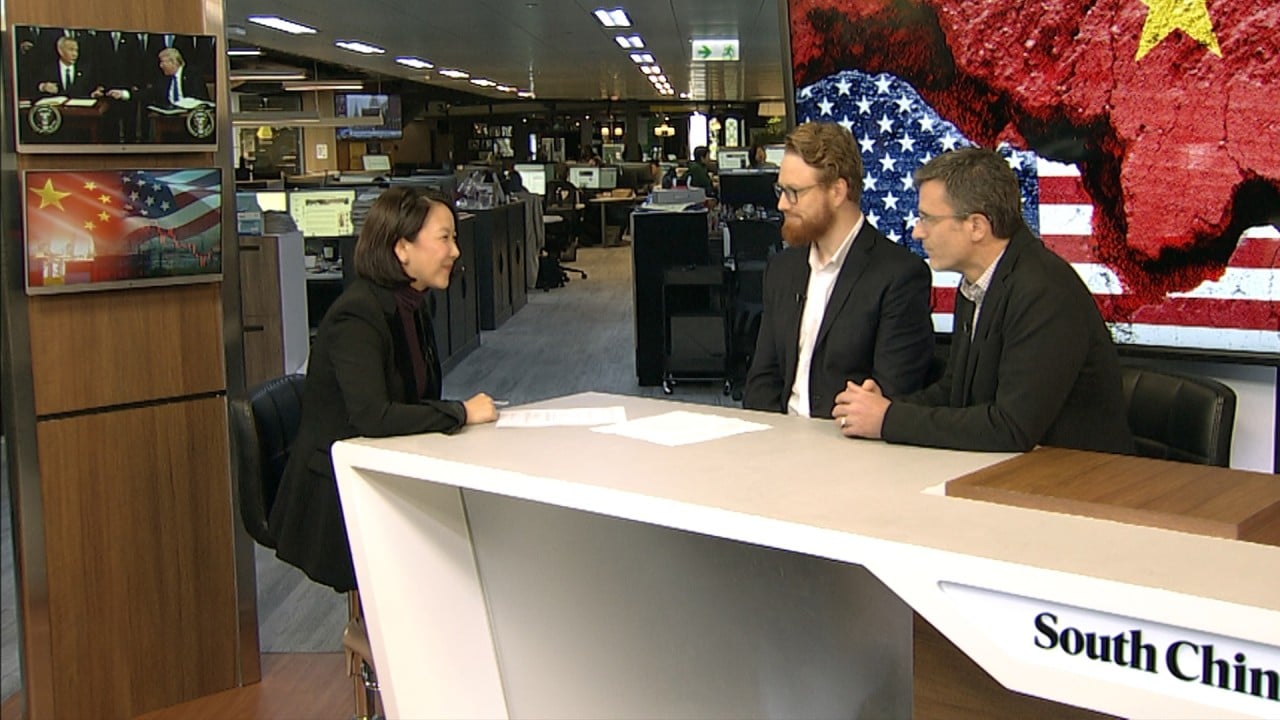 07:38
Unpacking the 'phase one' deal for the US-China trade war
Unpacking the 'phase one' deal for the US-China trade war
She also made clear on Wednesday that any change in US trade policy would not merely come from a conversation with Liu.
The Biden administration is conducting a broad review of its trade policy with China – part of a larger assessment of its overall relationship with the country – and is looking at whether Beijing has abided by the terms of the phase one trade agreement signed in January 2020.
"I respect the continuity of US policy, US trade policy in particular," Tai said. "And I'm very much looking forward to formally engaging my Chinese counterparts, in assessing their performance, in hearing what they have to say, pressing our interests and mapping out the path forward."
"This is another of the areas where we feel time is certainly of the essence," she added.
Many of the tariffs have remained in place even after the phase one agreement, a deal in which China committed to purchase more American goods, including those in the agricultural, manufacturing and energy sectors.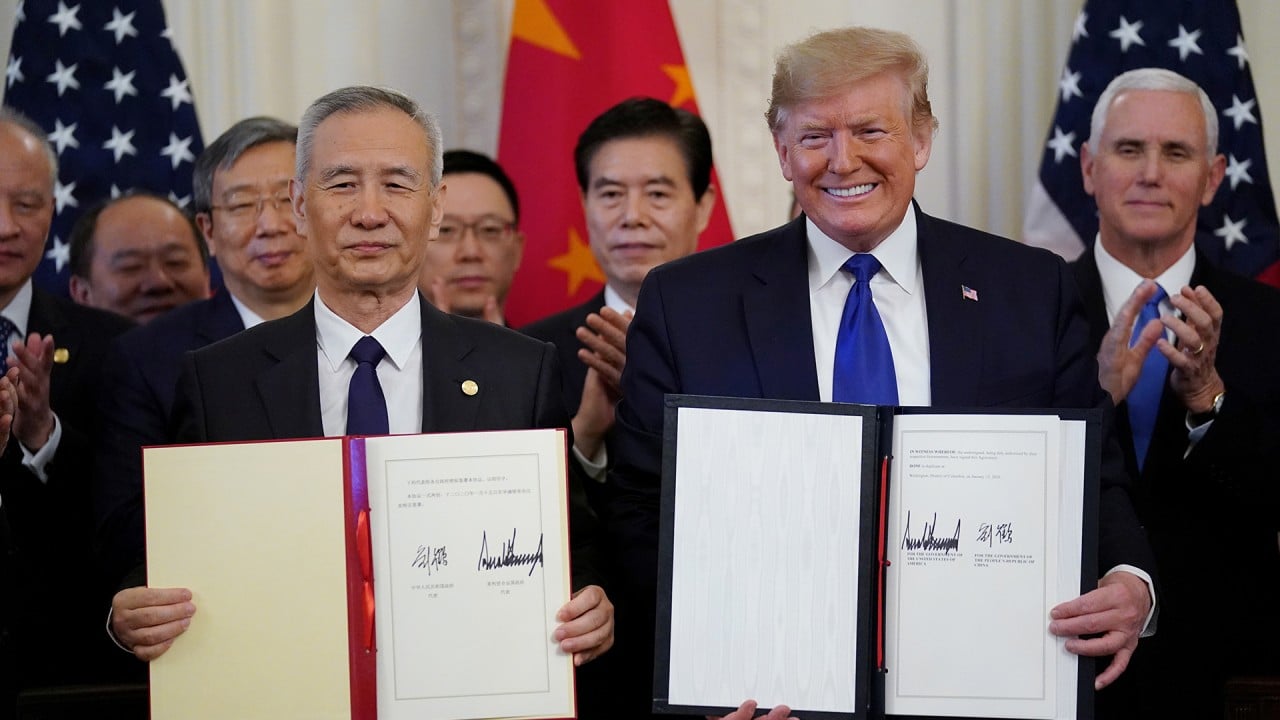 01:57
Trade War: US and China sign breakthrough 'phase one' deal
Trade War: US and China sign breakthrough 'phase one' deal
But Chinese purchases have fallen short of targets set in the deal, according to an analysis of both countries' trade statistics by Chad Bown at the Peterson Institute for International Economics.
In the first three months of 2021, China imported 75 per cent of the year-to-date target and the US 61 per cent, according to Bown.
"I think that the Trump administration really brought the US-China tensions to the forefront," Tai said. "It is our responsibility in the Biden-Harris administration to carry forward the relationship, where we do not shy away from being tough, but where we also know we must be fair and must be future focus oriented."
Claire Reade, a former assistant US trade representative for China affairs, said that the Biden administration would be making a mistake by unilaterally removing the tariffs without meaningful changes from China in return – a sign of weakness both to President
Joe Biden
's political opponents in Washington and to senior leadership in Beijing.
"It's got to be about action," said Reade, who served in the USTR's office under former presidents George W Bush and Barack Obama. "There's going to be no way that a promise is going to get them anything, because there have been lots of promises."
"It can't be a risky 'I really trust you, China' kind of thing," added Reade, who is now a senior counsel at the law firm Arnold & Porter.
The phase one deal also stipulates that the US trade representative and her Chinese counterpart meet every six months. The last time the two sides talked was in August, during the Trump administration.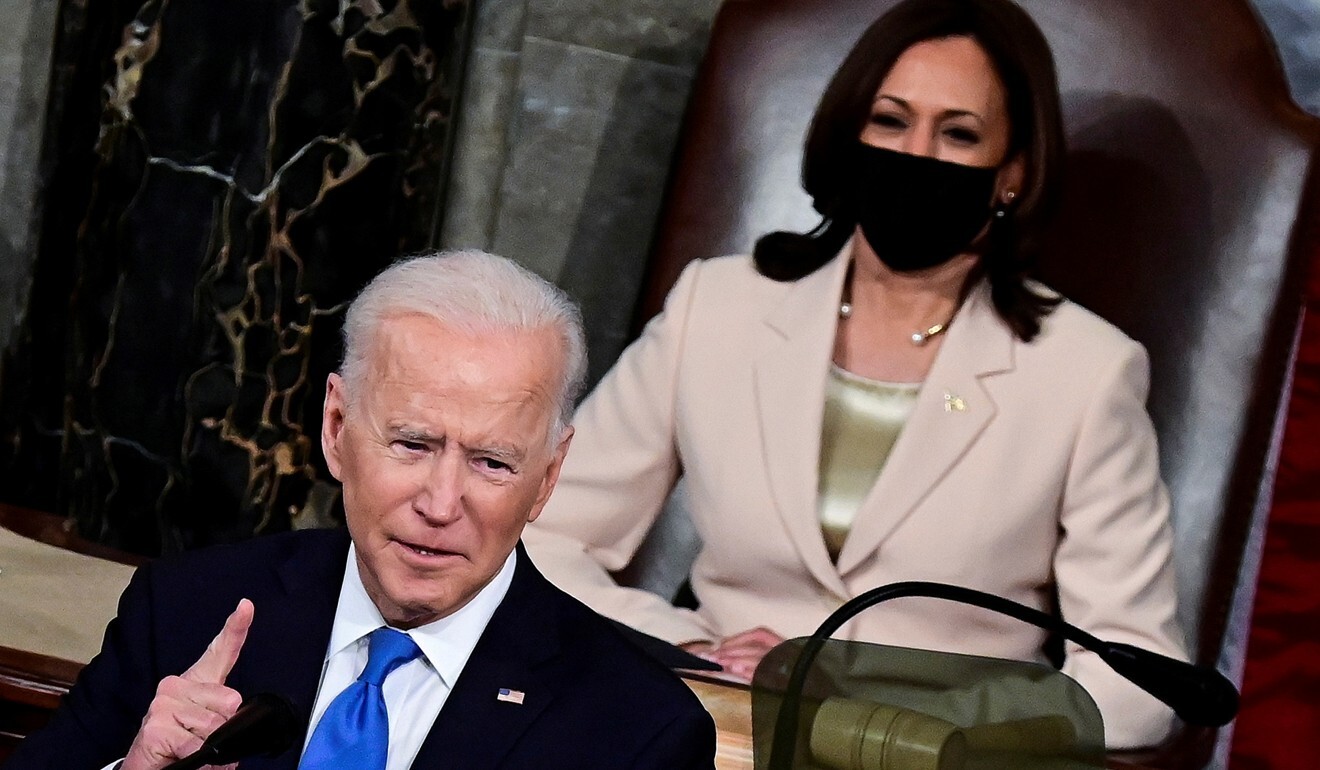 Biden and Tai face bipartisan pressure from Congress not to ease any pressure on China, whether on trade or elsewhere.
In his nationally televised address to a joint session of Congress last week, Biden said that he had made it "absolutely clear" to Chinese leader Xi Jinping that "we will defend America's interests across the board".
"America will stand up to unfair trade practices that undercut American workers and American industries, like subsidies … to state-owned operations and enterprises and the theft of American technology and intellectual property," he said.
Tai's comments on Wednesday underscored Biden's oft-repeated theme about ensuring that trading relationships benefit American workers as well as her dim view of trade policies "driven solely by considerations for efficiency".
"Where that has led us, as we've seen through this pandemic, is a world with supply chains that are extremely fragile and subject to disruption by crises, large and small," she said.
"I think we need to do better by our people by our workers, and also by our entire economies by taking a new approach."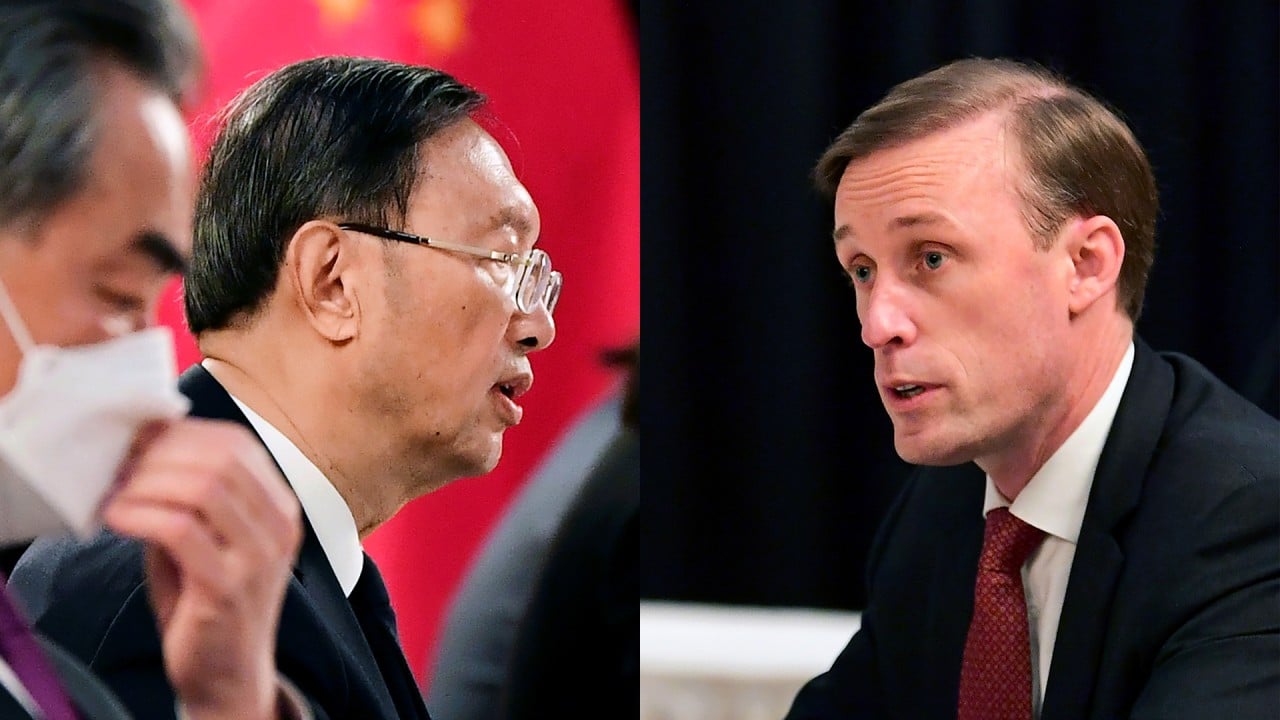 02:23
Gloves off at top-level US-China summit in Alaska with on-camera sparring
Gloves off at top-level US-China summit in Alaska with on-camera sparring
Asked about the chances for a trade agreement with Taiwan and the possibility that she would consider negotiating into the Comprehensive and Progressive Agreement for Trans-Pacific Partnership (CPTPP), Tai declined to answer, saying only that any agreements must provide a benefit for American workers.
"I invite all [US allies and trading partners], and I have done so in all of my personal calls to my counterparts, to understand what we are trying to accomplish with a worker-centric trade policy and meet us there," she said.
"It does require a shift from our old habits and our muscle memory, but our economic engagement with our partners will be driven through the lens of policies that are formulated to benefit workers," she added.
The Senate confirmed Tai in March by a vote of 98-0 – the only Biden nominee who was unanimously approved – after assuring lawmakers that she would hold China accountable to its promises under the phase one deal.