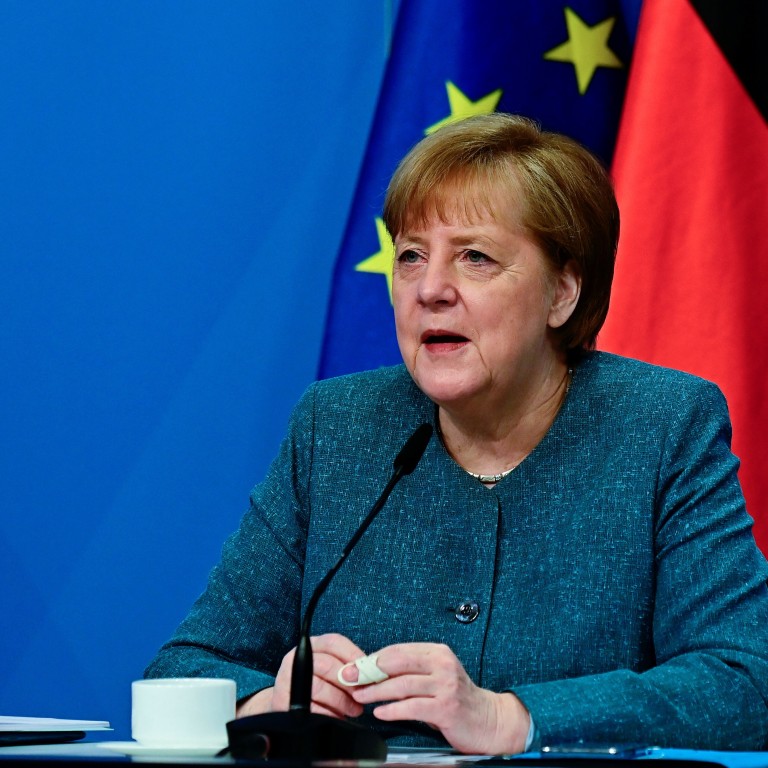 China-EU investment deal on its last legs as MEPs unite in opposition
Lawmakers in Brussels plan to introduce a motion this month that would effectively ban any debate on the CAI until Beijing removes its sanctions
Given that parliament must ratify the Comprehensive Agreement on Investment for it to pass into law, the outlook for the deal appears gloomy
After a turbulent few days, a weak pulse has been detected on China's investment deal with the
European Union
, which made it to the weekend just about alive.
But the prognosis is not good: European lawmakers' tails are up in opposition to a pact many were already opposed to before China unleashed biting retaliatory sanctions on elected officials in March.
In doing so, Beijing appears to have done something many thought was impossible: united the European Parliament on a single issue. The situation is now critical, experts say, the deal is haemorrhaging support.
Members of Parliament (MEPs) plan to introduce a motion this month to put the deal "on ice" – effectively banning debate on it – until Beijing removes its sanctions, something that Chinese analysts say is highly unlikely.
"The European Parliament links the lifting of anti-sanctions with the approval of the agreement, which is difficult for China to accept," said Cui Hongjian, a Europe expert at the China Institute of International Studies.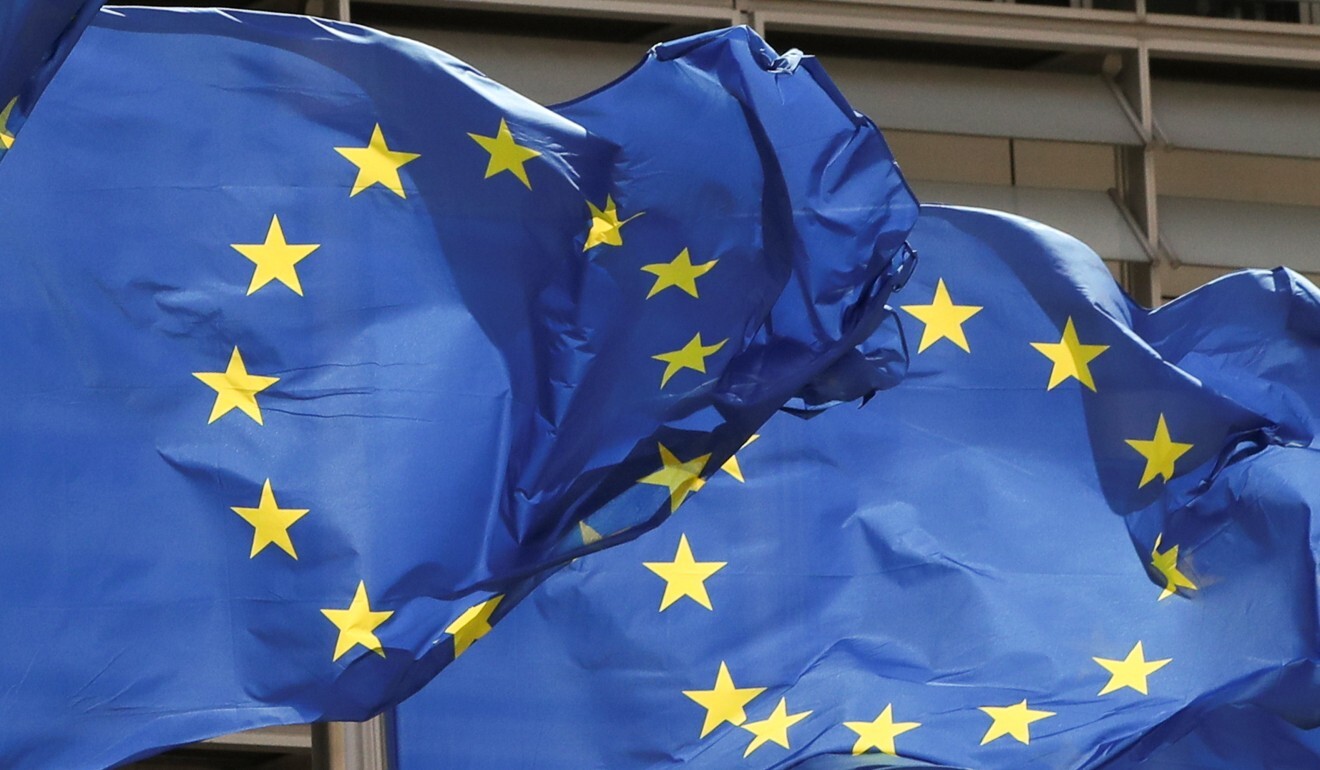 "Discussions on the CAI had already been put in the freezer [by the European Parliament's trade committee] … no one will try and defrost them any time soon," committee chairman Bernd Lange said.
After a verbal fumble on Tuesday suggesting the CAI had been canned, some of the deal's chief backers in Europe have reiterated their support for it.
The commission's trade chief Valdis Dombrovskis said technical scrubbing and translation continued, and it remained "an important element of our bilateral relations which will help us rebalance our asymmetric economic relationship with China".
"Our underlying narrative has not changed," he said in a statement viewed as damage control after headlines around the world screamed that the game was up.
Dombrovskis had earlier said the EU had "suspended some efforts to raise political awareness" because with sanctions, "the environment is not conducive to the ratification of the agreement".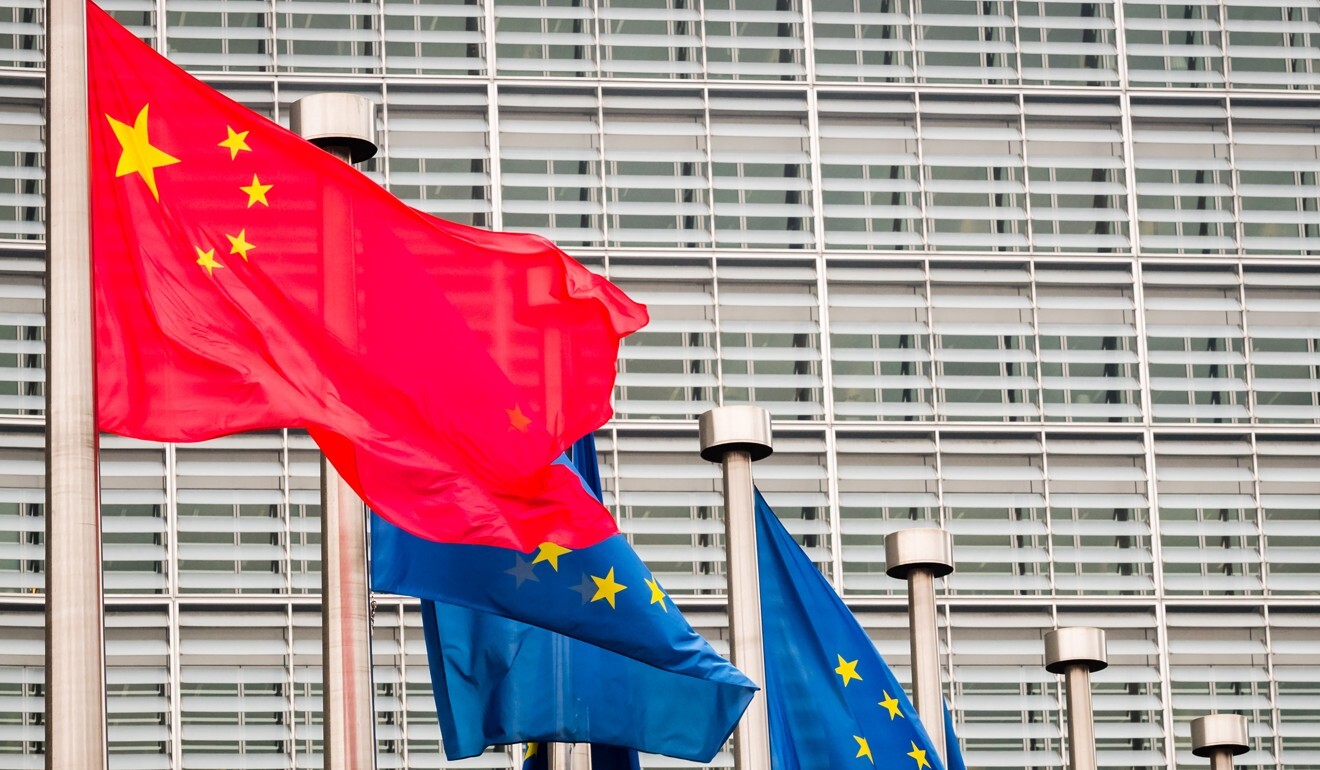 German Chancellor Angela Merkel, the deal's chief sponsor, threw her weight behind it in a speech to the Christian Democratic Union on Wednesday.
"Despite all the difficulties that will surely arise with the ratification, it is a very important undertaking," she told her party.
But opponents smell blood. Merkel's star is falling, with the Green Party leading in the polls ahead of Germany's general election in September.
At an Atlantic Council event on Thursday, Green candidate
Annalena Baerbock
said that under her stewardship, Germany's China policy would closely reflect that of US President
Joe Biden
, who has surprised some with his hardline policies towards China.
"I would say we are not really apart on this point," she said. "You have also now intensified the dialogue on the question of climate and have a strong tone on human rights, and also the question of tariffs. So I think I'm in a similar field to [the Biden] administration."
Also present at the CAI's conclusion in December – alongside Merkel and Chinese President Xi Jinping on video link from Beijing – was
French President Emmanuel Macron
. The plan was to complete the deal while Germany held the presidency of the EU Council and ratify it during France's tenure in 2022.
But while Merkel has been talking up the CAI, Macron has been silent.
With a presidential election next year and pressure from the right in the form of political rival Marine Le Pen and the left from one of the deal's biggest critics, MEP Raphael Glucksmann, it is not seen to be politically expedient to be promoting a deal with China.
Elvire Fabry, senior fellow at the Jacques Delors Institute in Paris, said Macron had been silent on the CAI.
"I mean, he was clearly in favour at the time," she said. "He was there, and he's been criticised for being there. But it was a way to show that he would be sharing the presidency at the time of the ratification in early 2022. But since then, he's been very cautious."
Le Pen had yet to attack Macron on the deal, but there was plenty of other ammunition, Fabry said.
"She has so many other issues that she can raise, but she's on the same line as Glucksmann against open trade and globalisation. So even if she might feel supportive of some authoritarian government, if she has to use that she will use it," she said.
Dombrovskis' statement and Macron's reticence have emboldened some of Europe's most vocal critics.
Reinhard Buetikofer, the chair of the European Parliament's delegation to China, dismissed the commission's "desperate efforts to somehow walk back Dombrovskis' words".
"Mrs Merkel had clearly signalled in her latest get-together with [Chinese Premier] Li Keqiang that for her, defending human rights did not figure much when in contradiction with the interests of German automotive exports," he said, referring to a meeting between the two officials last week.
"The reality, however, works anti-Merkel," he said. "Europe has begun moving away from her China policy and she will be out of office soon. Sorry, Beijing, great changes unheard of during the years of Merkel are about to shape
EU-China relations
."
Additional reporting by Amber Wang