Hungary
Get more with myNEWS
A personalised news feed of stories that matter to you
Learn more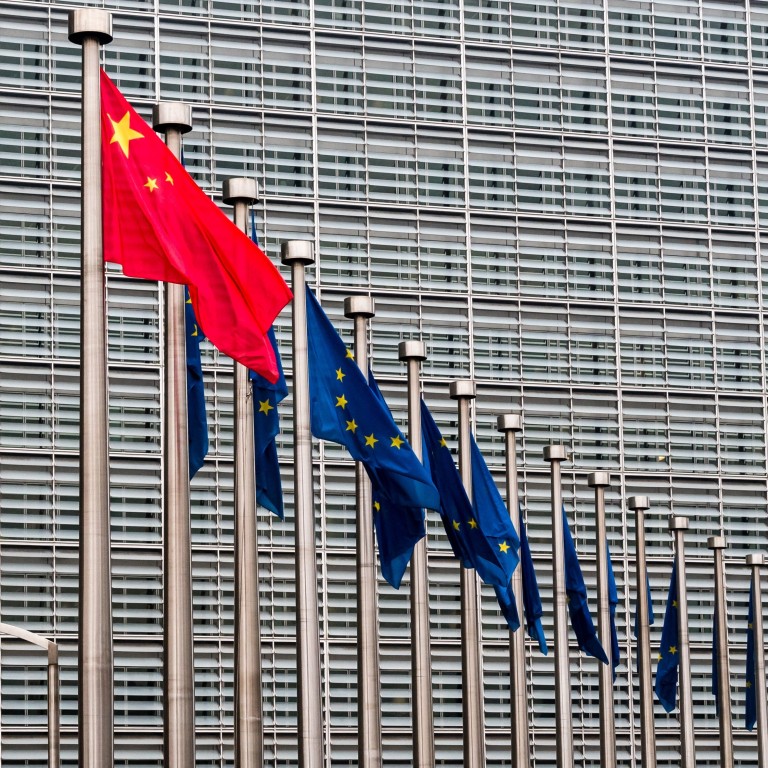 Germany 'has all the tools' to whip Hungary into line on Hong Kong, but does it really want to?
German foreign minister describes Budapest's latest intervention as 'absolutely incomprehensible'
The China-Hungary-Germany nexus is crucial to EU-China relations, encompassing trade leverage and humanitarian concerns
Hungarian Prime Minister Viktor Orban describes his foreign policy as a "peacock dance".
"He takes one step to the right, one step back, and tries to rattle his beautiful feathers to please everyone," said Tamás Matura, a professor covering Chinese-Hungarian relations at the Corvinus University of Budapest, explaining the comparison.
But the wily leader's latest routine has ruffled feathers in Berlin and Brussels. Last week, his government blocked the European Union's efforts to censure Beijing for its political crackdown in Hong Kong for the second month in succession.
"This is not the first time that Hungary has broken away from [the EU's] unity when it comes to the issue of China," German Foreign Minister Heiko Maas said on Monday, after a meeting of the bloc's top diplomats.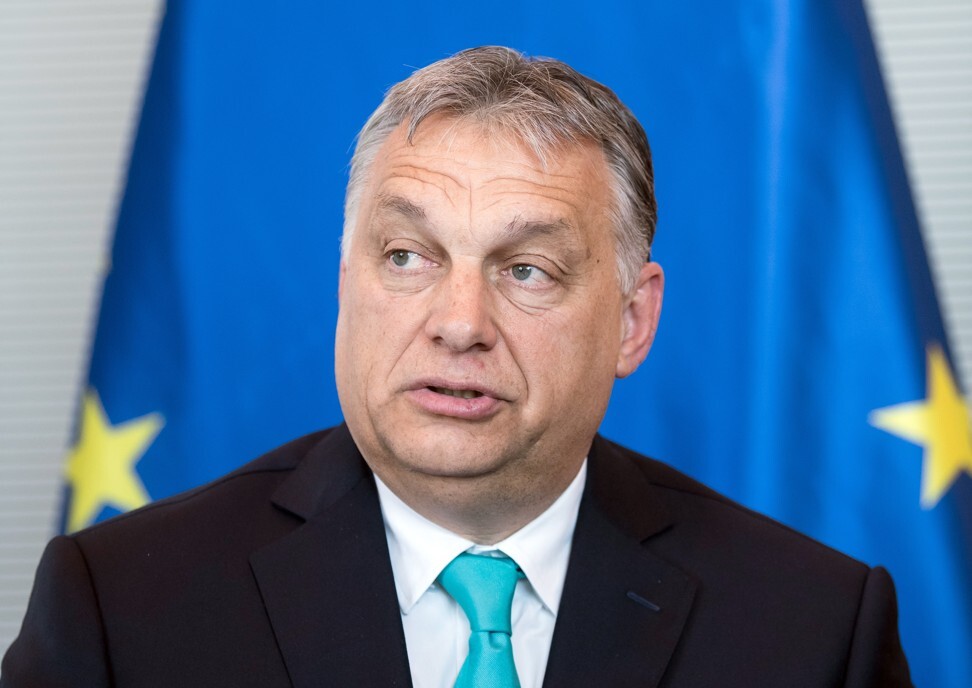 As reported by the
South China Morning Post
last week,
Hungary
shot down proposals to criticise Beijing's plans over electoral reform in Hong Kong, and its sweeping national security law that has seen opposition politicians and protesters locked up by the dozen.
A draft of the proposed EU censure of Beijing seen by the Post contained 12 measures. Among them were a "full review" of relations with Hong Kong, the suspension of Hong Kong's participation in a programme to "gradually lift the temporary restriction on non-essential travel to the EU" and discussion with member states on the "implementation of their extradition treaties" with China.
"It is important that especially toward China – after the sanctions that have been imposed and also after the sanctioning of EU parliamentarians – the EU speaks with one voice. Unfortunately, this has been prevented by Hungary," Maas said.
Hungary is often seen as a rogue operator within the EU. It is Beijing's closest ally in the bloc and has previously blocked resolutions on the South China Sea and criticisms of the Belt and Road Initiative.
But it can be whipped into line when push comes to shove. In March, it did not use its veto to block the first EU sanctions imposed on China since an arms embargo following the Tiananmen Square crackdown in 1989.
Within hours of the sanctions, Budapest was already slamming them as "pointless, self-promoting and harmful", despite having given them the green light – an example of the "peacock dance" in full flow.
"With this decision, the EU wants to divert the attention from the real problem, from the common purchase of vaccines, which was poorly handled," said Hungarian Foreign Minister Peter Szijjarto in a Facebook post that was swiftly picked up by Chinese state media.
Much is made of China's growing influence in Hungary, along with other Central and Eastern European countries.
A
Fudan University
campus to be
built in Budapest
will saddle the country with as much as US$1.5 billion in debt – more than the country's entire annual higher education budget – and be paid for by Chinese loans, according to leaked documents obtained by Hungarian investigative news outlet Direkt36.
In an interview with the Post, Budapest mayor Gergely Karácsony reiterated a threat to cancel the 2023 World Athletics Championships if the campus was built instead of affordable housing for students.
"My main concern is with the fact that Fudan University will be taking valuable space from the Budapest Student City. I am also deeply concerned about Fudan's charter, according to which the university is ultimately serving the interests of the Chinese Communist Party. The size of the loan, and the complete lack of transparency surrounding the financial and construction details are also major concerns," Karácsony said.
In February, Orbán posted a photograph of himself sitting next to a
Sinopharm
package with a needle in his arm, before the Chinese jab had been approved by Brussels.
In April, Chinese President Xi Jinping credited Orbán with "safeguarding overall China-Europe relations" after a leaders' telephone call, state news agency Xinhua reported.
The relationship is certainly rosy, but in terms of economic leverage, Germany – by far Hungary's biggest trading partner – carries significantly more heft than China.
According to the latest available UN Comtrade data available, in 2019 Germany bought 27 per cent of Hungary's exports and supplied 25 per cent of its imports. China did not feature in the top five buyers of Hungarian goods and was a distant third largest supplier with 6 per cent.
According to the Hungarian government, 21 per cent of its exports are in the automotive sector, where more than 100,000 people are employed in plants dominated by German brands. Mercedes, Opel, Daimler and BMW all have large facilities in Hungary, with all of these brands also heavily reliant on the
Chinese economy
.
"This China-Germany-Hungary triangle in terms of the EU-China relationship is especially important now," said Jakub Jakóbowski, a senior fellow at the OSW Centre for Eastern Studies in Warsaw, who said that Germany and Hungary were "linked by the same vested interests".
"If you're looking for the most visible end of blocking the EU on China, then it's Hungary, but it is Germany that is blocking this general push within the EU to be more assertive towards China," he added.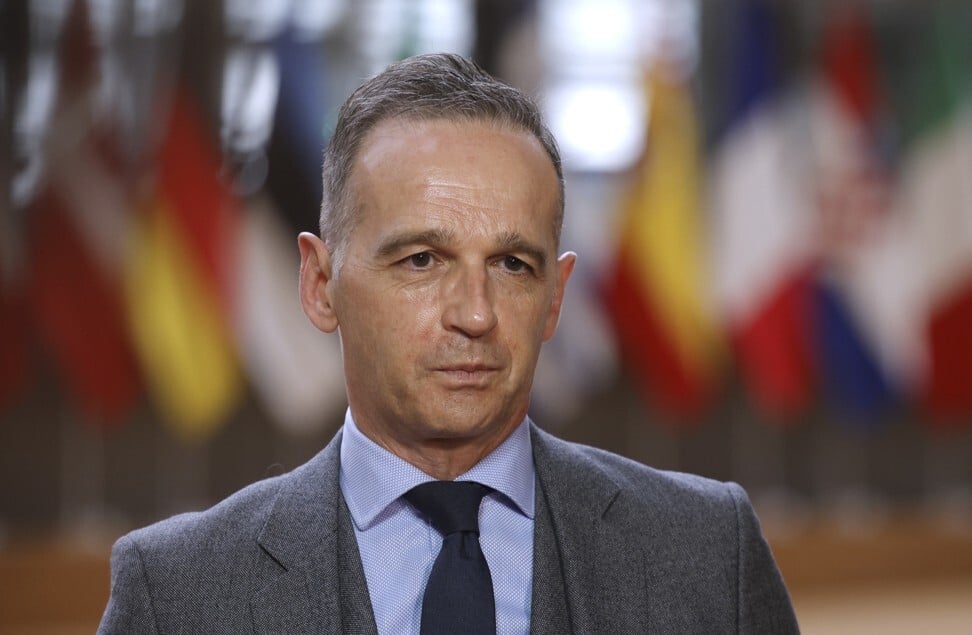 So if anyone could whip Hungary on the Hong Kong issue, it would be Berlin. But analysts are unsure whether it has the appetite to do so on an issue such as Hong Kong, which is viewed as important but not paramount.
"If they really wanted to, they could, but it's obviously more difficult to do if you have a special relationship with China of your own," said Janka Oertel, director of the Asia programme at the European Council on Foreign Relations.
While Heiko Maas' statement was pointed, it was unlikely to represent the entire German cabinet, some of which was loath to torpedo the trading relationship with China at the expense of humanitarian concerns, Oertel said.
"These voices coming from Berlin are a demonstration of how split the government is around the issue," she said. "The Foreign Office is much harder and tougher when it comes to China. And the chancellor, she is not.
"Obviously, Germany has all the tools it needs if it wanted to force Hungary to change positions. But do they really want to do that?"