Israel
Get more with myNEWS
A personalised news feed of stories that matter to you
Learn more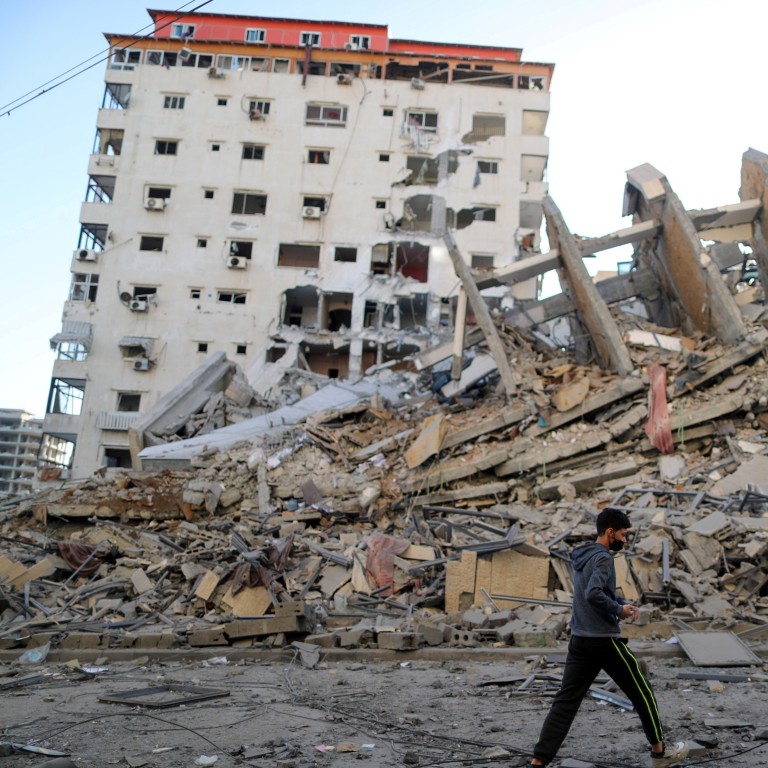 China accuses US of being 'indifferent to the suffering' of Palestinians
Beijing again hits out at Washington for blocking a UN Security Council statement on the conflict between Israelis and Palestinians
Foreign ministry spokeswoman says the US 'continues to stand on the opposite side of the international community'
China has accused the United States of being "indifferent" to the plight of Palestinians as the conflict between Israelis and Palestinians
continues to escalate
.
The surge of violence and aerial attacks that started a month ago threatens to intensify and has presented a test for powers like China and the United States looking for ways to broker peace.
"The United States continues to be the sole party that prevents the Security Council from speaking out and continues to stand on the opposite side of the international community," foreign ministry spokeswoman Hua Chunying said.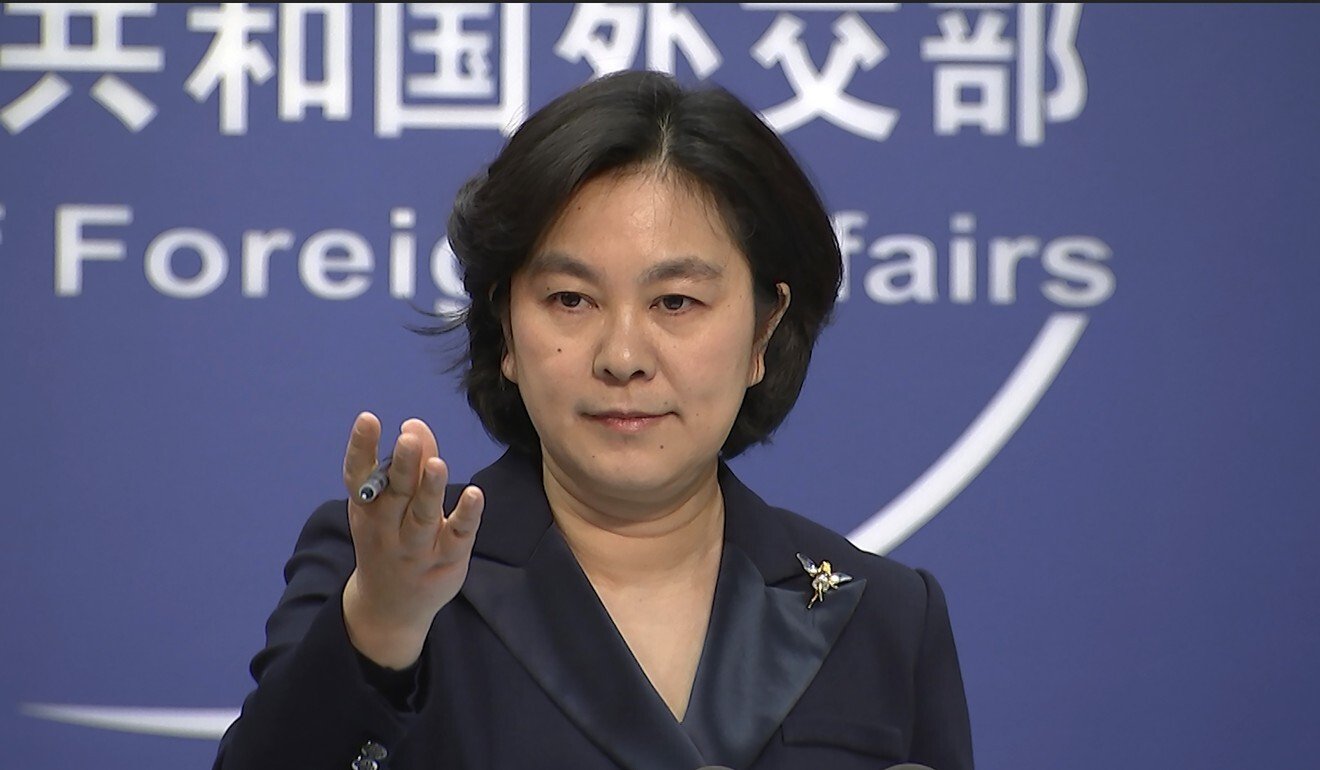 The Security Council will hold a virtual meeting on Sunday on the conflict after the United States, a key ally of
Israel
, objected to a session that was originally planned for Friday.
Washington also refused to back a statement – calling for all parties to refrain from provocation – proposed by China, Tunisia and Norway during an emergency meeting of the Security Council on Monday.
US Secretary of State Antony Blinken on Thursday said the US wanted to allow time for "diplomacy to have some effect". A day earlier, President
Joe Biden
said after speaking to Israeli Prime Minister Benjamin Netanyahu that he hoped the violence would end soon but "Israel has a right to defend itself".
Israeli forces on Friday continued air strikes on the Hamas-run Gaza Strip, while Palestinian militants fired rockets into Israel. Violent street clashes between Jews and Arabs have also broken out across Israel.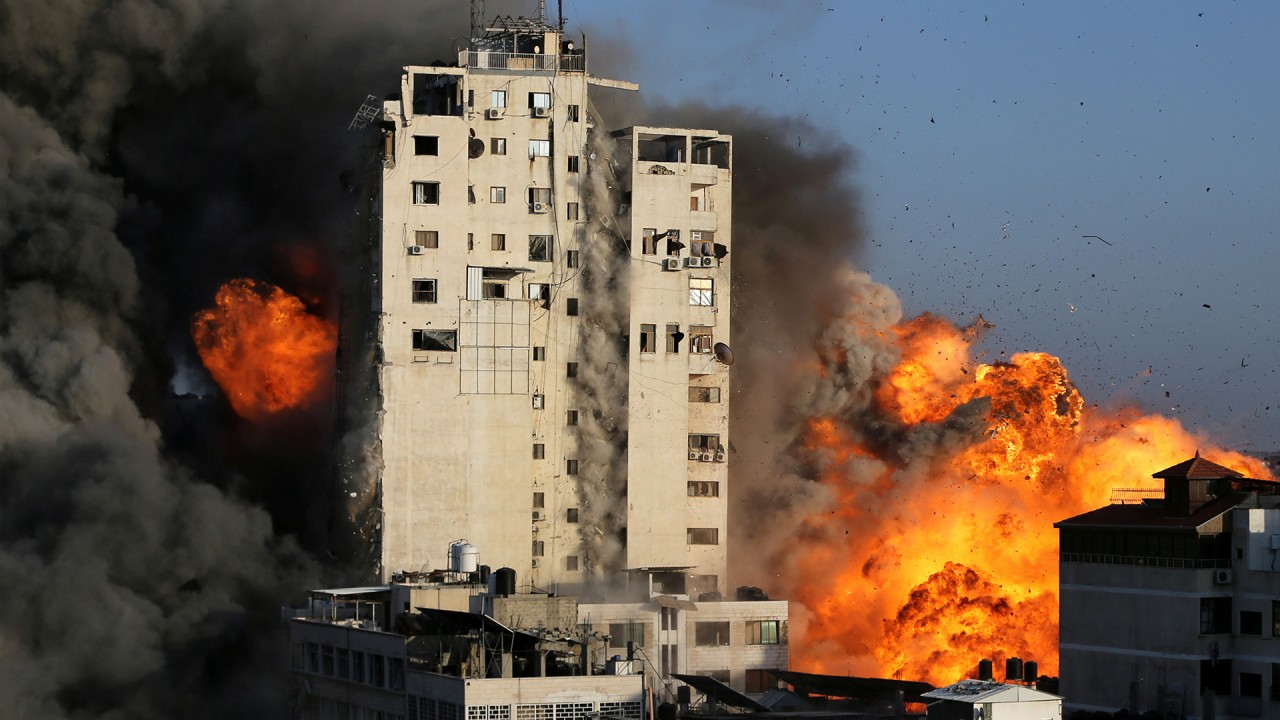 05:00
Israel sends ground troops and tanks near Gaza, threatening to open a new front in the fighting
Israel sends ground troops and tanks near Gaza, threatening to open a new front in the fighting
Chinese foreign ministry spokeswoman Hua suggested that the US was being hypocritical.
"We know the United States has always claimed to care about the human rights of Muslims … but the US has been indifferent to the suffering of the Palestinian people and even blocked [the joint statement]," she said.
"At the same time, the US, based on lies and political prejudice, has colluded with Germany, the UK and some of its other allies to hold a meaningless meeting on
Xinjiang
in the name of the United Nations," she said. "The US should understand that the lives of the Palestinian Muslims are just as precious."
She said China would continue its efforts to broker peace and reiterated its support for the two-state solution, a proposed framework in which Israel would peacefully coexist with a Palestinian state.
During a Middle East tour in March, Chinese Foreign Minister Wang Yi said Beijing would invite Israeli and Palestinian officials to hold direct negotiations in China.
It has been Beijing's long-held position that it supports the two-state solution in the conflict. Chinese leader Xi Jinping told Palestinian President Mahmoud Abbas in a July phone call last year that he supported "just demands" by the Palestinians, while Abbas said his government firmly supported Beijing's policies on Hong Kong and
Xinjiang
, according to the Chinese statement.