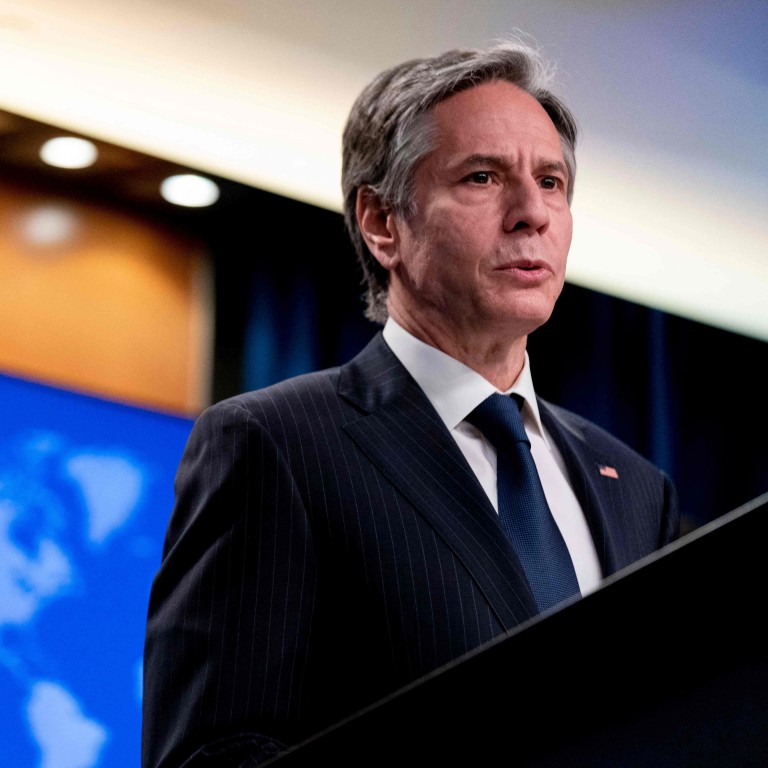 Is the Biden team still using Trump's China threat playbook in Africa?
US officials continue to caution about the debt-trap risks from Chinese loans
The approach is much the same but there are some breaks with the past, observers say
When
Joe Biden
was sworn in as US president more than three months ago, observers expected the official American script on China's influence in Africa would change.
But the new team in Washington have so far showed little sign of deviating from their predecessors, according to some observers.
One of the clearest signals came last month in a virtual meeting between African students and US Secretary of State Antony Blinken.
"Assuming too much debt becomes an unsustainable burden on countries, and then they face an incredibly hard choice between having to pay it back and probably pay it back in ways that take resources away from the people, or hand over whatever the investment was to whoever made the investment and owns the debt," he said.
Blinken also suggested that China was shipping in workers for mega infrastructure projects in Africa. "You should be looking hard at whether, when other countries come in to build a big infrastructure project are they bringing their workers with them or are they giving jobs to people in the country where they're making investments?" he said.
Criticism of Chinese companies employing more Chinese workers in Africa is not new but Dirk van der Kley, a research fellow at the Australian National University's school of regulation and global governance, said the available "evidence suggests that Chinese overseas economic engagement has become much more localised".
He said that for instance, consulting company McKinsey surveyed more than 1,000 Chinese companies in eight African countries in 2017 and found that 89 per cent of employees at those operations were African, adding up to nearly 300,000 jobs for African workers.
However, there were gulfs to overcome. "A large pay discrepancy often exists between locals and Chinese employers," van der Kley said.
The overall "Trump-like" approach of the Biden administration is a surprise to many specialists in the field but there is precedent, according to Michael Chege, a political ­economy professor at the University of Nairobi.
"Most African experts on the subject ... expected an end to the condescending advice to Africans about the China threat that you can see in the Antony Blinken address to Africans," Chege said
"[However, former US president] Barack Obama and his secretary of state Hillary Clinton spoke the same," he said, adding that at least Obama and Trump had alternative African development programmes to appeal to the continent.
"What does the Biden administration have to offer? And why must it think like its predecessors that Africans can't think for themselves and that they are not awake to the problems posed by China?"
However, some observers said the US had been expected to keep up its challenge on rival China.
W. Gyude Moore, a senior policy fellow at the Centre for Global Development and a former Liberian minister of public works, said that even during the Trump administration, there was a "bipartisan consensus that China is a peer competitor and that the US needs to 'counter' China".
"It is therefore not surprising that we would see significant continuity in US policy towards China, whether in Asia or Africa," Moore said.
"The approach and the language might be more diplomatic and not as inflammatory as the Trump administration's, but the policy goals remain the same."
Nevertheless, there had been some significant improvements – from lifting travel bans affecting Africans, to removing US objections to
Ngozi Okonjo-Iweala
becoming the first African to head the World Trade Organization, he said.
Further, the Biden administration has been in contact with Ethiopia over the ongoing Tigray crisis. "While it is yet early to see a definitive Biden initiative in Africa, the signs have been favourable and significantly better than the previous administration. We expect more since simply being better than the Trump administration is a very low bar," Moore said.
"It is my view that the Biden administration recognises that simply criticising China's lending practices and admonishing African governments against taking Chinese money is inadequate.
"I expect to see a viable alternative through a more expansive USDFC activity, but also joint infrastructure financing with other allies," he said, referring to the United States International Development Finance Corporation.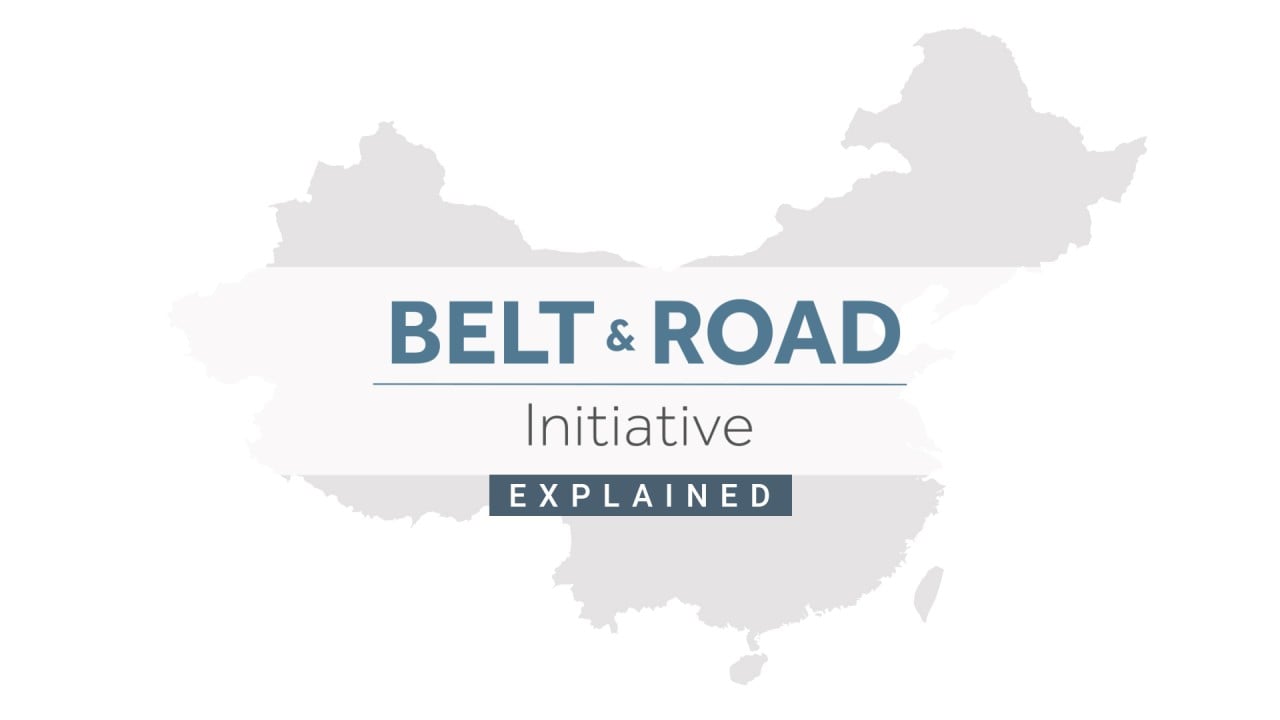 02:35
Belt and Road Initiative explained
Belt and Road Initiative explained
David Tinashe Hofisi, a human rights lawyer and political analyst in Zimbabwe, said American presidents rarely had major differences in foreign policy and "Biden is living up to his promise of more of the same with no fundamental changes".
Seifudein Adem, a professor of global studies at Doshisha ­University in Kyoto, said the Trump administration might have been offensive but it was not markedly different in its policy toward Africa from its predecessors and possibly from its successors too.
"Arguably, no US president in our lifetime has offended Africa's collective dignity as former president Donald Trump," Adem said.
He said the Biden administration was expected to re-engage Africa in a different tone and more vigorously. But it was also important to realise that while Trump had gone, the toxic domestic political environment that gave birth to him was still in place, if not getting worse, Adem said.
John Stremlau, a professor of international relations at the University of the Witwatersrand in South ­Africa, said it was uncertain how geopolitical tensions between the United States and China would play out in Africa. But African leaders were focused on Africa's needs for trade, investment, technology and foreign assistance, Stremlau said.
"They are eager to avoid having to choose between the two major potential partners, despite their very different political systems," Stremlau said.
This article appeared in the South China Morning Post print edition as: Fears biden will stick to Trump script on Africa