Israel-Gaza crisis an opportunity for China to position itself as peace broker
Beijing's offer to host talks between Israelis and Palestinians is also a chance to seize moral high ground from the US, observers say
But the Middle East is not likely to become another arena for US-China rivalries
When China's Foreign Minister Wang Yi toured the
Middle East
in March, he pledged that China would play a "constructive role" in trying to solve the endless regional conflicts. He specifically floated an offer to host talks in Beijing between Israel and the Palestinians.
He renewed that offer on May 16, while chairing a meeting at the
UN Security Council
on the latest armed clashes across the West Bank, and
lambasted Washington
for blocking international efforts to seek a de-escalation of the violence.
Hours after the Egypt-brokered ceasefire took effect on Friday morning, Beijing touted its own contribution to the truce between Israel and the Islamist group Hamas, and called for a return to the stalled peace talks.
China appears keen to position itself as an alternative peace broker, basking in the unusual limelight and capitalising on the failures of the US – a key ally to Israel – to resolve one of the oldest disputes in the Middle East.
The 11-day conflict, the fourth since Hamas took control of the Gaza Strip in 2007, killed at least 230 Palestinians and 12 in Israel, and left more than 8,500 people injured in Palestinian areas, the World Health Organization said.
The situation remains tense as intermittent clashes were reported in Israeli-occupied east Jerusalem and at the crossing point between Jerusalem and the West Bank.
"Regrettably, simply because of the obstruction of one country, the Security Council hasn't been able to speak with one voice," Wang said during the virtual session, referring to Washington's repeated efforts to block the adoption of a joint statement condemning the violence.
He also chided Washington ahead of the meeting as "standing on the opposite side of international justice".
China's foreign ministry spokeswoman Hua Chunying was more direct, accusing Washington of "ignoring the suffering" of the Palestinian people while leading an international crusade against China over its treatment of the Uygur Muslims.
"The US should realise that the lives of Palestinian Muslims are equally precious," she said on May 14.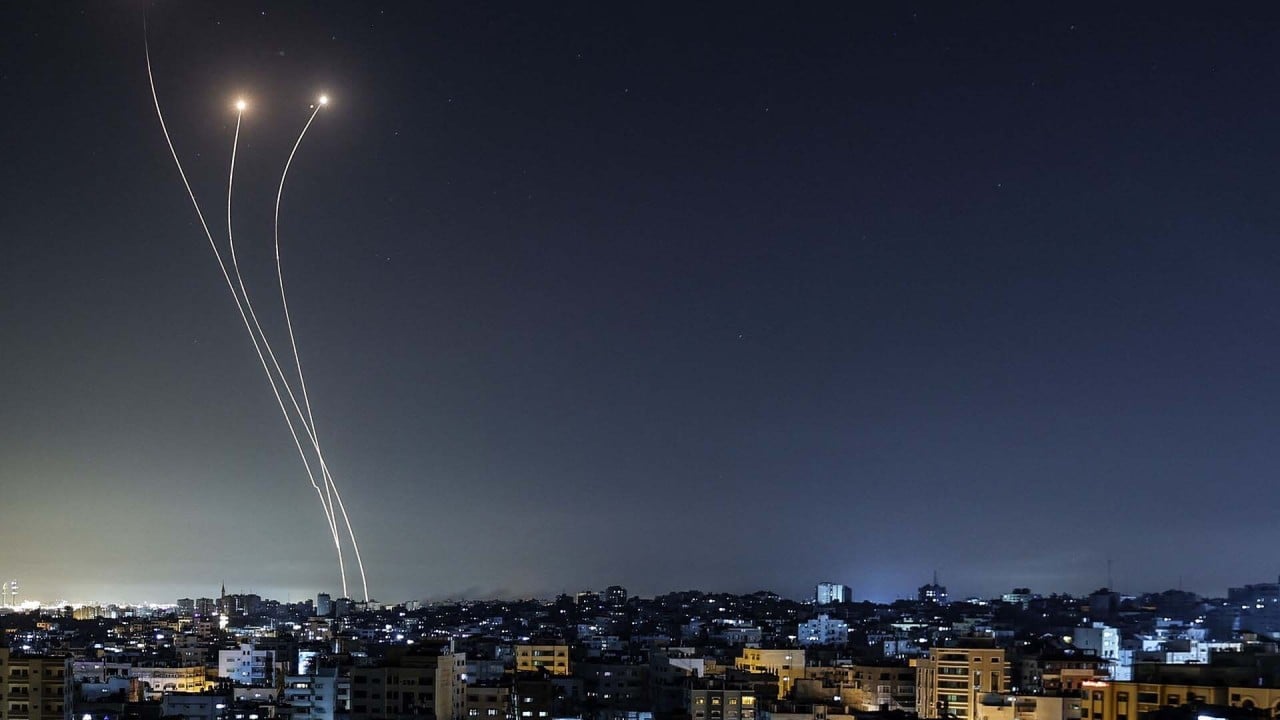 04:48
China offers to mediate Gaza conflict amid international protests against Israel
China offers to mediate Gaza conflict amid international protests against Israel
Former Chinese ambassador to Iran Hua Liming described the US-China exchange at the UN as "a rare opportunity Beijing cannot afford to miss" to seize the moral high ground and strike back against US President
Joe Biden
's administration over its pro-Israel stance. "Considering the deteriorating US-China ties and especially the US-led campaign to corner China over
Xinjiang
, there is no way for China not to launch a counter-attack," he said.
Gal Luft, co-director of the Washington-based Institute for the Analysis of Global Security, said China's rotating presidency of the UN Security Council had allowed it to set the agenda and showcase the isolated position of the US in the world's most influential diplomatic forum.
He said the latest round of violence in the Gaza Strip was a "godsend for Beijing" – coming less than one month before the G7 and Nato summits, at which Washington was expected to lead a diplomatic offensive against China, highlighting its human rights record.
"The episode was an opportunity for Beijing to poke a hole in Washington's image as defender of the Muslims, demonstrating that Muslims are worthy of protection only when they are under the boot of America's rivals," said Luft, a former lieutenant colonel in the Israel Defence Forces. "The damage to Washington's efforts to restore its credibility on human rights is severe."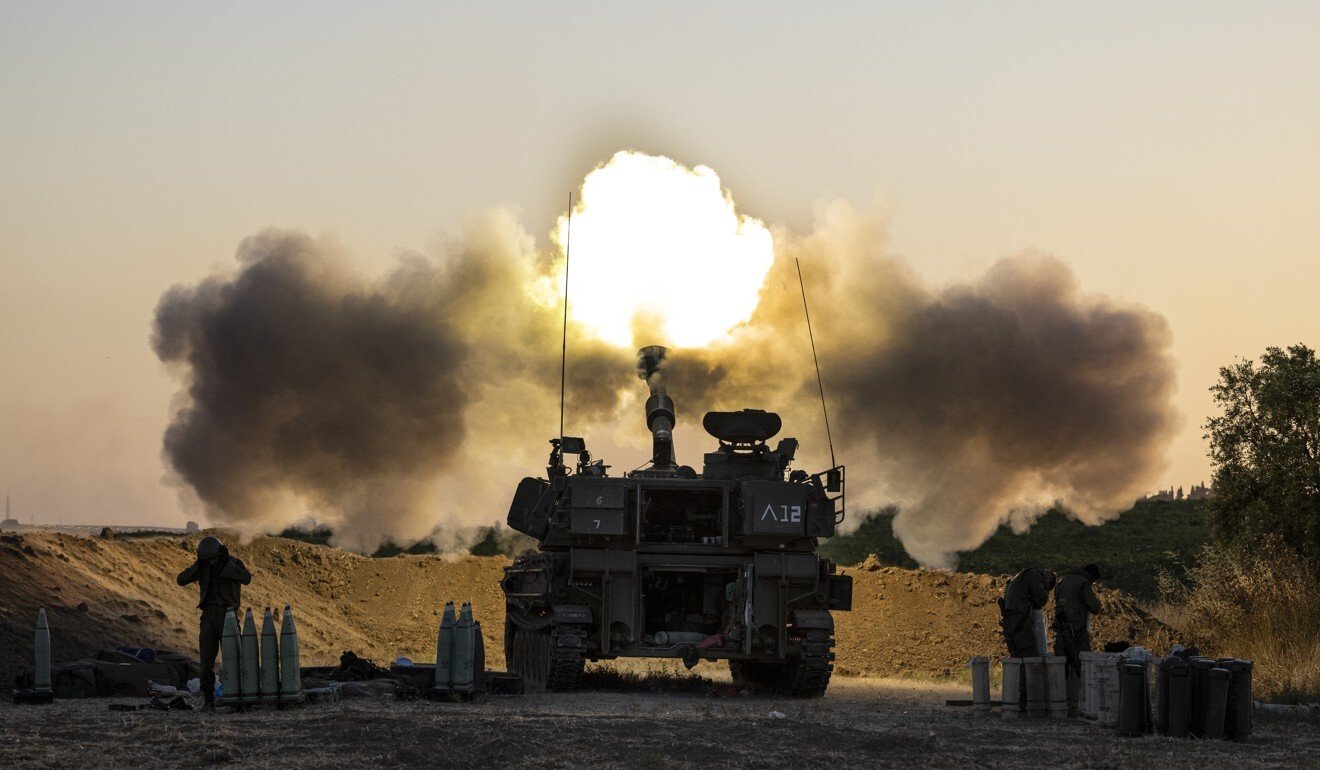 While the renewed conflict has put Washington in an uncomfortable spot, it is also a test of China's commitment to the region and its readiness and capabilities for a greater geopolitical role, according to observers.
Traditionally, China has been cautious about committing itself to the Middle East, in large part to avoid being entangled in the quagmire of regional conflicts. But with its expanding economic interests and diplomatic presence in the region, Beijing has shown growing interest in getting involved in regional affairs, especially under
President Xi Jinping
.
Former ambassador Hua attributed China's activism in Middle East politics largely to surging expectations among regional powers, especially at a time of the United States' gradual retreat from the region.
"Calls are mounting among the Arab world for China to play a greater regional role. If the parties to the conflict want China to get more involved in conflict resolution, China is more than willing to extend a helping hand, including at the UN," he said. "It is very much in line with China's own aspirations, such as promoting peace through negotiations and development."
Apart from calling for an immediate ceasefire and condemning the use of force against civilians, Beijing has so far refrained from taking sides in the conflict, underlining its balancing act between the parties and its shifting position over the years. China has moved from offering one-sided support for Palestinians during the Cold War to a more neutral stance since the 1980s, with the easing of the conflict and its own rapprochement with the West.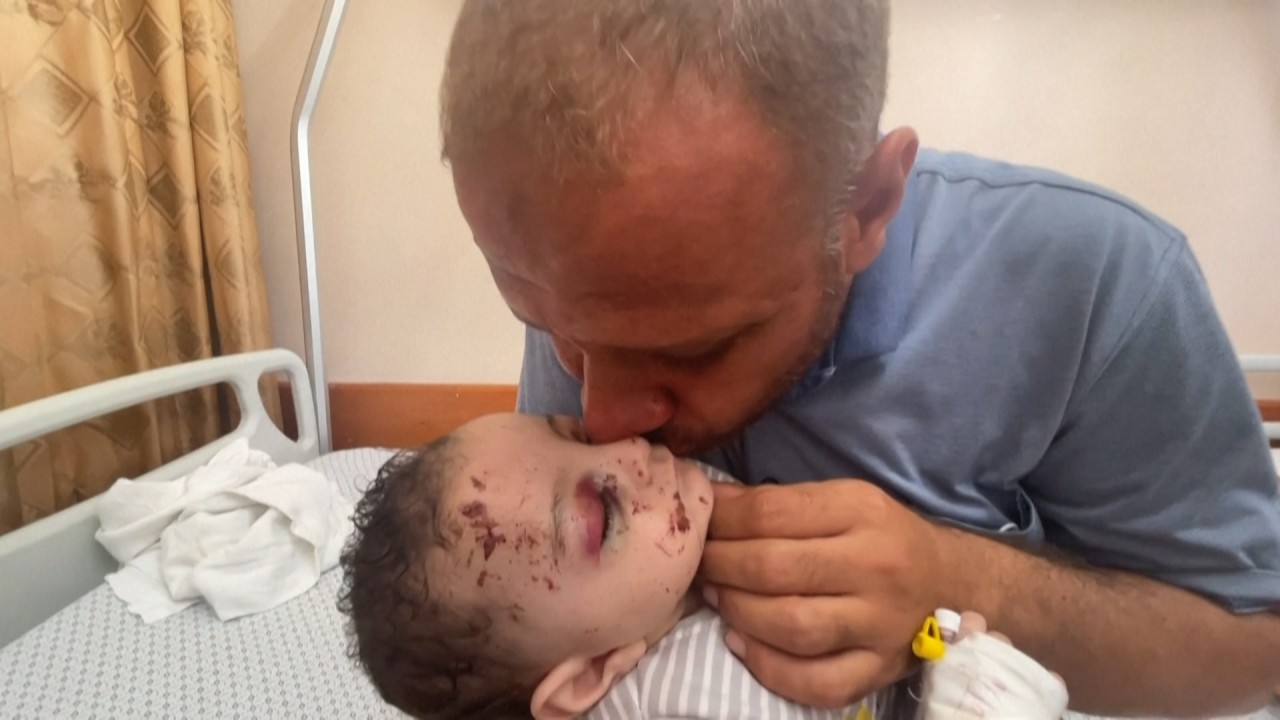 04:30
'He's all that's left': Gaza father grasps infant son after Israeli air strike wipes out family
'He's all that's left': Gaza father grasps infant son after Israeli air strike wipes out family
The latest offer is not the first time China has tried to become an external mediator between the Palestinians and Israel.
In 2013, Xi invited Palestinian leader Mahmoud Abbas and Israel Prime Minister Benjamin Netanyahu to Beijing at the same time, in a rare move highlighting China's eagerness to become a real player in their deadlocked peace process. Beijing also hosted a trilateral meeting with delegations from both countries in 2017.
Since the late 1980s, China has floated several peace initiatives aimed at achieving security and stability in the Middle East and Gaza, including a 2017 proposal by Xi on the Israel-Palestinian conflict centred on a "two-state solution". At the Security Council meeting on Sunday, Wang said China's 2017 proposal remained the most practical option.
But Lucille Greer, a research fellow on China and the Middle East at the Wilson Centre's Kissinger Institute, described China's peace offers as "weak" and said its 2017 four-point proposal was not materially different from the 2002 Arab Peace Initiative brokered by Saudi Arabia.
"Proposing peace plans and actual mediation are two very different enterprises, and Beijing knows it. China can express interest in these issues without actually becoming a real stakeholder," she said.
According to Greer, China's attacks on the US at the UN were part of its efforts to position itself as "a corrective partner" to Washington in the Middle East.
"China always capitalises on American missteps in the region, particularly high profile and historic ones like the continued Palestinian-Israeli conflict," she said, adding that it was useful for its efforts to discredit the US in front of domestic and Arab audiences.
"This also offers China another opportunity to smack the US as a failure in mediation and to style itself as an alternative, even though all players know China is not a serious contender. China can also claim some prestige as a major international player involved in serious, historic peace talks, which is important to its brand as an international leader."
Other analysts said that despite China's strengthened soft power presence and aspirations for a leadership role, its involvement in the Israel-Palestinian conflict would be constrained due to its lack of substantial influence and mediating experience, as well as the predominant focus on the US.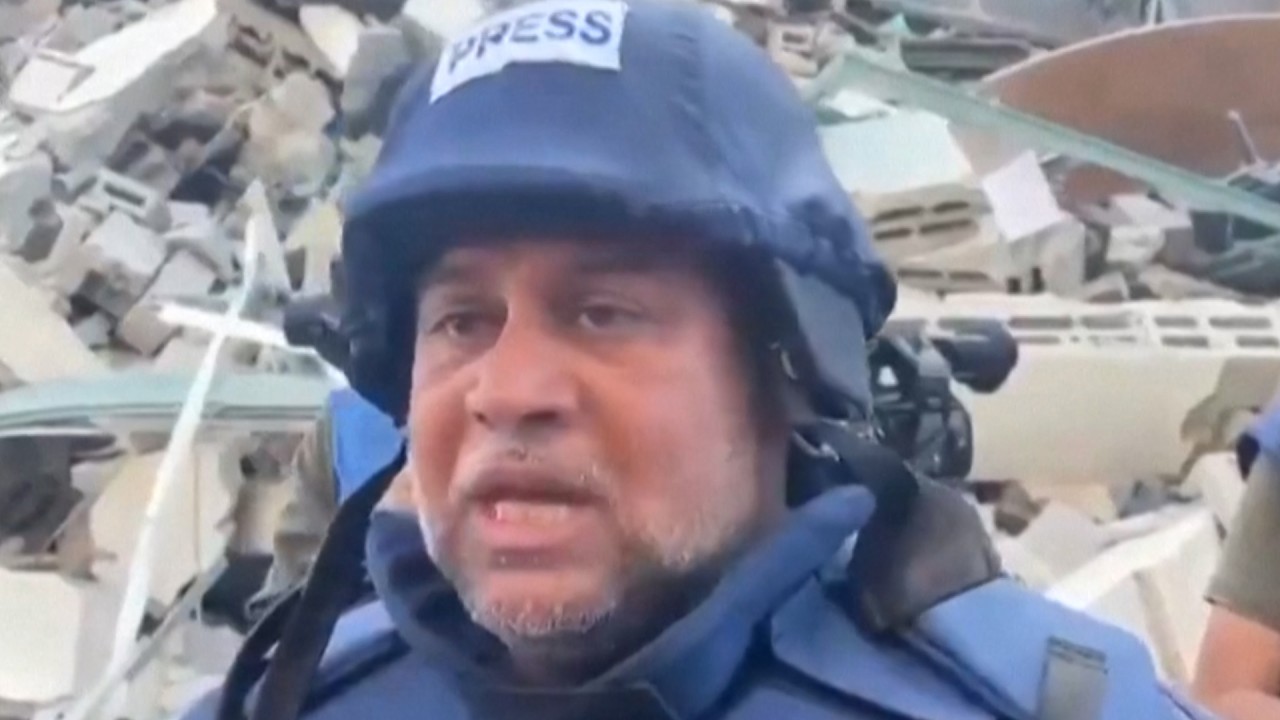 01:34
Al Jazeera's Gaza bureau chief comments on Israeli air raid that flattened office
Al Jazeera's Gaza bureau chief comments on Israeli air raid that flattened office
Peace talks have largely stalled since 2014, with Palestinians rejecting US mediation offers citing Washington's support for Israel.
"That said, China is not equipped to lead such effort. It lacks the experience, and having voted in recent years against Israel in almost every vote in the UN its credibility as honest broker is as questionable as America's. At best, it could play a supporting role in efforts led by Europe, Russia, Egypt and Turkey," Luft said.
During his 2017 trip to Beijing, then Israeli deputy Knesset speaker Hilik Bar said China "should not be in the Israeli-Palestinian peace process in place of the US, but by its side".
In contrast, Palestinian leaders were positive towards Beijing's mediation offer, but said their priority was to have "an international conference for peace based on international legitimacy and resolutions".
Hua Liming said it would be premature to expect China to become a real geopolitical player in the conflict-torn region, especially considering its much touted success in avoiding intervening in regional conflicts thanks to its "detachment" diplomacy.
"It is fair to say that China does not have an enemy in the Middle East. That said, China's influence in the Middle East remains rather limited and we do not want to get directly involved in or actively mediate regional conflicts. The time is not ripe as our diplomacy is not prepared for this yet," he said.
Although China often boasts of its ability to remain balanced and impartial in dealing with Israel and the Palestinians, as well as other hostilities in the region, its peace initiatives have often been criticised by Arab countries as ambiguous.
"China's proposal is too general, too simplistic and ignores many deeply entrenched problems that no one could easily resolve. China could invite the parties of the conflict to talks, but talks themselves solve no problem, as we have seen in the cases of Myanmar, Afghanistan and North Korea," said Yun Sun, a senior fellow at the Stimson Centre in Washington.
The latest round of fighting has also shown how much the geopolitical landscape in the Middle East has changed, with Iran replacing Israel as a top security threat for many Arab countries over the past decade.
"The Gulf states, previously the most vocal in their support for the Palestinians, remained mute, preferring to preserve their anti-Iran bloc with Israel than to side with their Palestinian brethren," Luft said.
China's warming relations with Iran, especially their strengthened military, defence and intelligence cooperation, would make it harder for China to mediate in the conflict, according to Assaf Orion, a retired Israeli brigadier general and a senior fellow at Israel's Institute for National Security Studies.
With Iran perceived as a common threat for the US, Israel and the Gulf states, Beijing might need to help mitigate Tehran's anti-Israel stance before it could act as a catalyst for closer coordination between countries in the region and Washington, he said.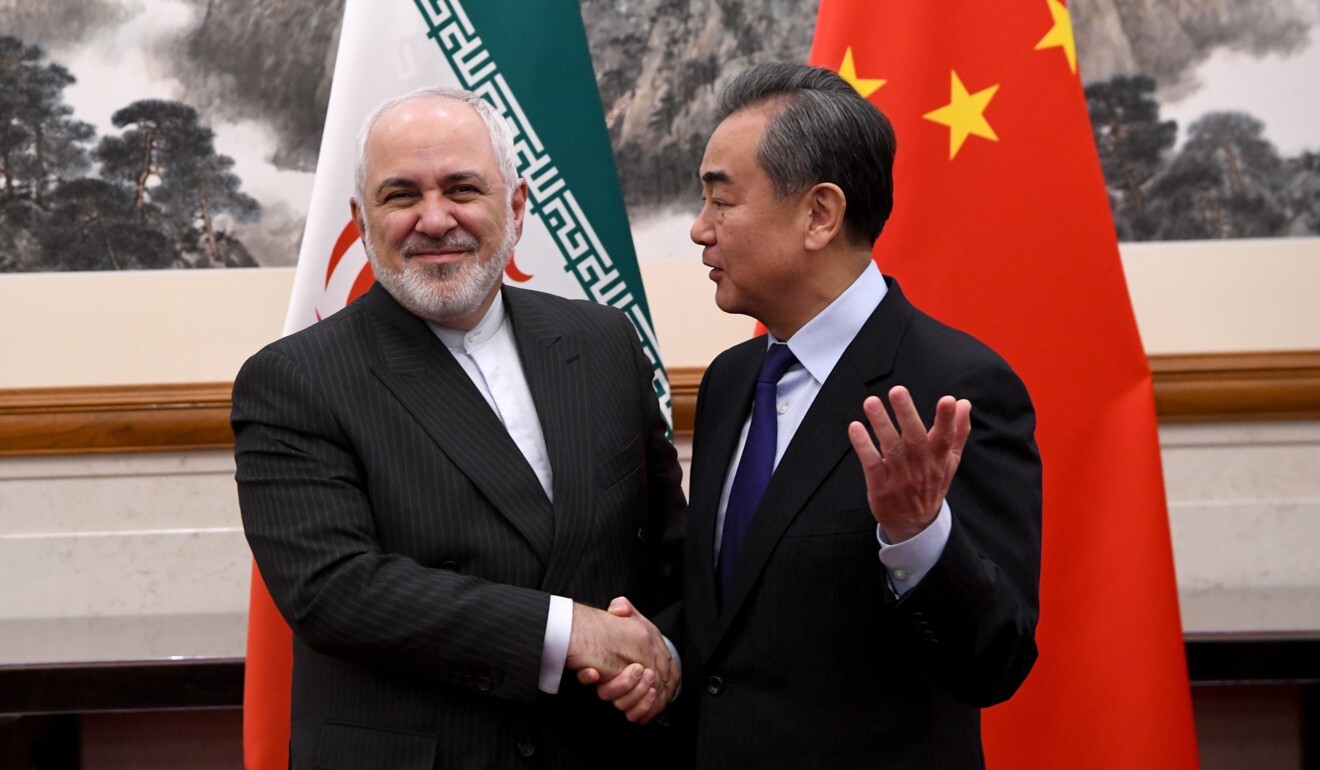 Speculation has been rife about Iran's possible involvement in the latest conflict, considering Hamas' ties with Hezbollah, Iran's proxy in Lebanon.
"Iran definitely is a key player in the region, fundamentally opposed to Saudi Arabia and the US, and spurring on anti-Israel forces in Gaza and Lebanon, partly to pressure Israel and currently to add pressure on the US to remove sanctions, and cut its nuclear programme some slack," said George Magnus, a research associate at Oxford University's China Centre.
Although both China and the US are interested in brokering peace between Israel and the Palestinians, few experts believe there is room for cooperation, considering their soured relations and negative perceptions of each other on both sides of the Pacific.
But it is also unlikely their rivalry will play out in the Gaza Strip or wider Middle East, according to Greer, because China does not have the will or capability to challenge or even replace the US.
While China may want to weaken the US in the Middle East, Yun Sun said Beijing should feel content with its current role as a top trading partner for the region, considering the inconvenient fact that it, too, relied on Washington as a security provider.
"In the Middle East, China is a latecomer and a new player. It has been able to operate under the US security presence in the region, which has created the stability for China's energy security. It has also given China the opportunity to fly under the radar, develop balancing diplomacy with various powers and consolidate ties," Yun Sun said.
"But it has all happened under one important premise: China is not the security provider in the Middle East. That is why China could focus on economic and diplomatic ties. If China wants to turn itself into such a geopolitical player, its current freedom of operating among opposing powers will disappear."
This article appeared in the South China Morning Post print edition as: China basks in the role of alternative peacemaker