Iran
Get more with myNEWS
A personalised news feed of stories that matter to you
Learn more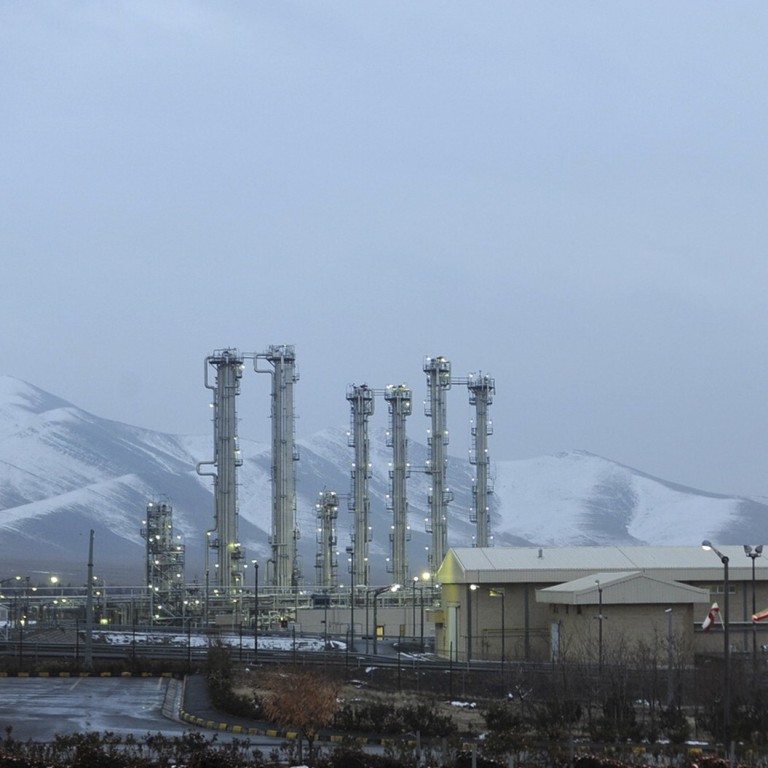 'China supports Iran's reasonable demands,' Xi tells Tehran amid nuclear deal uncertainty
Phone call between leaders Xi Jinping and Hassan Rowhani comes after UN nuclear watchdog fails to agree on nuclear site inspections
Rowhani thanks China for aid to fight pandemic as well as its 'just stance' on nuclear deal and regional issues such as the Israeli-Palestinian conflict'
President Xi Jinping said China would work closely with
Iran
on regional affairs amid growing uncertainty over the future of the Iran nuclear deal and the
Israel-Palestinian conflict
.
In a phone call on Monday with his Iranian counterpart Hassan Rowhani, the Chinese leader said he supported Iran's "reasonable demands" in efforts to revive the 2015 nuclear deal between Iran and world powers.
The call came after the United Nations nuclear watchdog said it could not reach an expected agreement on how to continue to
inspect Iran's nuclear sites
.
The UN's International Atomic Energy Agency and signatories of the deal, including China, have been trying to bring
the United States
and Iran back into the 2015 deal.
The one-month temporary deal will expire soon after Iran's presidential election on June 18, when conservative hardliner candidates are expected to replace the outgoing Rowhani, adding to the uncertainty of the negotiations in the Austrian capital.
Chinese foreign ministry spokesman Zhao Lijian said China welcomed the extension of the agreement, and called on the US to return to the Iran nuclear agreement.
"The Chinese side has done a lot of work to promote the progress of the negotiation," Zhao said on Tuesday, adding the US should also remove sanctions on Iran and other countries including China.
"The extension reflects Iran's willingness to promote the resumption of the agreement."
During the Monday phone call, Xi said China would increase coordination with Iran over the deal and other regional and international affairs.
"The Chinese side supports the Iran side's reasonable demands concerning the Joint Comprehensive Plan of Action (JCPOA) and is willing to strengthen coordination with the Iran side to safeguard both sides' interests," Xi said, according to a Chinese foreign ministry statement.
On Sunday, Blinken reaffirmed US support for a two-state solution as the only way to provide hope to Israelis and Palestinians that they could live "with equal measures of security, of peace and dignity".
Iran, a regional rival of Israel, has for decades supported Hamas, the Palestinian militant group that controls Gaza, with weaponry and military training and cheered the damage done to Israel in the recent conflict.
The agreement, dubbed the Comprehensive Strategic Partnership, covers a range of economic activity from oil and mining to promoting industrial activity in Iran, as well as transport and agricultural collaborations.
This article appeared in the South China Morning Post print edition as: President supports 'reasonable demands' of Iran