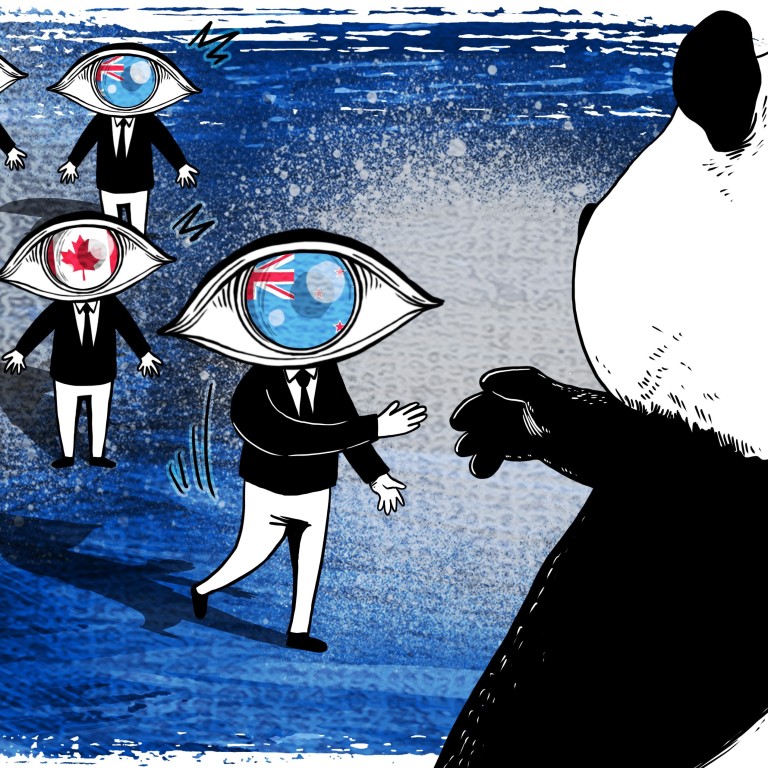 Five Eyes: why New Zealand wants to go its own, quieter way on China
Smallest member of world's oldest intelligence-sharing network prefers a more traditional approach to megaphone diplomacy, according to analysts
They say it suggests different ideas on the purpose of the alliance and that Wellington doesn't want to damage relations with Beijing, as others have
As other Western democracies in the Five Eyes intelligence-sharing network turn their gaze towards China, its smallest member has broken ranks.
New Zealand
– part of the post-war alliance with the United States, Britain, Canada and Australia – has been openly reluctant to embrace the bloc's pivoting security focus to Beijing, as tensions over trade, technology and ideology have strained relations between China and the West.
Wellington has faced a backlash for distancing itself from the Five Eyes when it comes to China, including signing some but not all of their joint statements on Beijing's political crackdown in Hong Kong.
But on Monday, when pressed by Australian journalists, New Zealand's Prime Minister Jacinda Ardern said "[I] directly and strongly refute the assertion that New Zealand is doing anything other than taking a very principled position on human rights issues, on trade issues as they relate to China".
"At no point in our discussions today did I detect any difference in our relative positions on the importance of maintaining a very strong and principled perspective on issues around trade, on issues around human rights," Ardern said. "You'll see that Australia and New Zealand have broadly been positioned in exactly the same place on these issues consistently."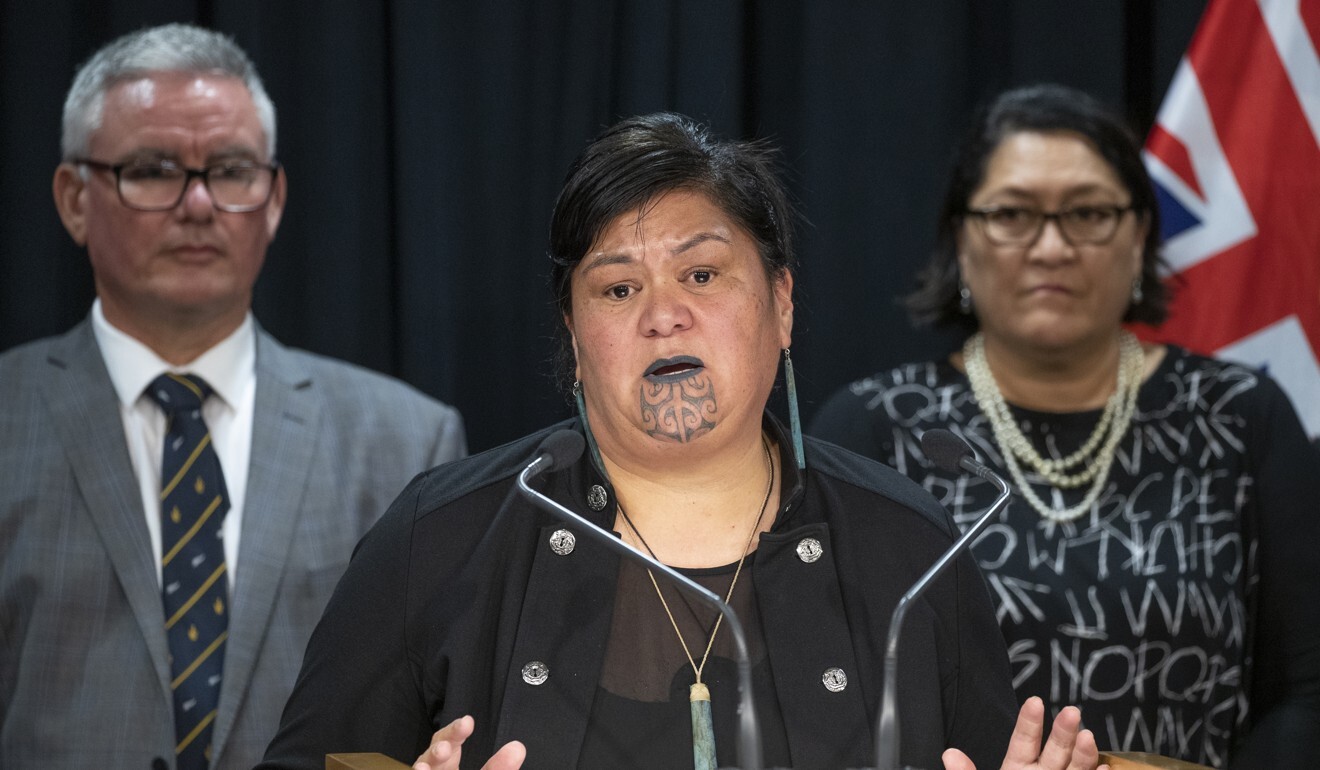 In a joint press conference in Queenstown, Australian Prime Minister Scott Morrison said he had "no doubt" that some would "seek to undermine Australia and New Zealand's security by seeking to create points of difference which are not there", in a pointed reference to Beijing. Afterwards, the two released a joint statement that included concerns about Hong Kong,
Xinjiang
, the South China Sea and security in the Indo-Pacific.
In April, New Zealand's Foreign Minister Nanaia Mahuta raised eyebrows when she said that New Zealand was
"uncomfortable" with expanding the remit of the Five Eyes
, stressing that it was "a security and intelligence framework" and not necessarily the "first port of call" to create a coalition of support, particularly on human rights issues.
Analysts say New Zealand's quieter diplomatic approach – in contrast to Australia leading calls for an inquiry into the origin of
Covid-19
and the US' trade war with China and resistance of Chinese influence – shows a divergence in views on the purpose of the Five Eyes, but also a desire not to damage relations with its largest trading partner as the other members have.
A new course?
Alexander Gillespie, a law professor at the University of Waikato in New Zealand, said there were multiple considerations for the country, including its efforts to "find a middle ground" where it would not necessarily become entangled in others' views.
"New Zealand has a strong tradition of independence in foreign policy and could be trying to cut a new course," he said. "New Zealand is [also] scared that
what has happened to Australia
, in terms of trade disputes, could easily happen to New Zealand if it spoke out with the same voice."
Trade between China and New Zealand reached more than NZ$31 billion (US$22.4 billion) last year, with dairy the top export to China and electric machinery and equipment the largest import. The two countries also moved to eliminate nearly all trade tariffs between them after upgrading their bilateral free-trade agreement in late January.
By contrast, Beijing has imposed damaging trade restrictions on a slew of Australian products following Canberra's calls for the Covid-19 origin inquiry, and the two exchanged fiery words in December when their free-trade pact was due for a five-year review.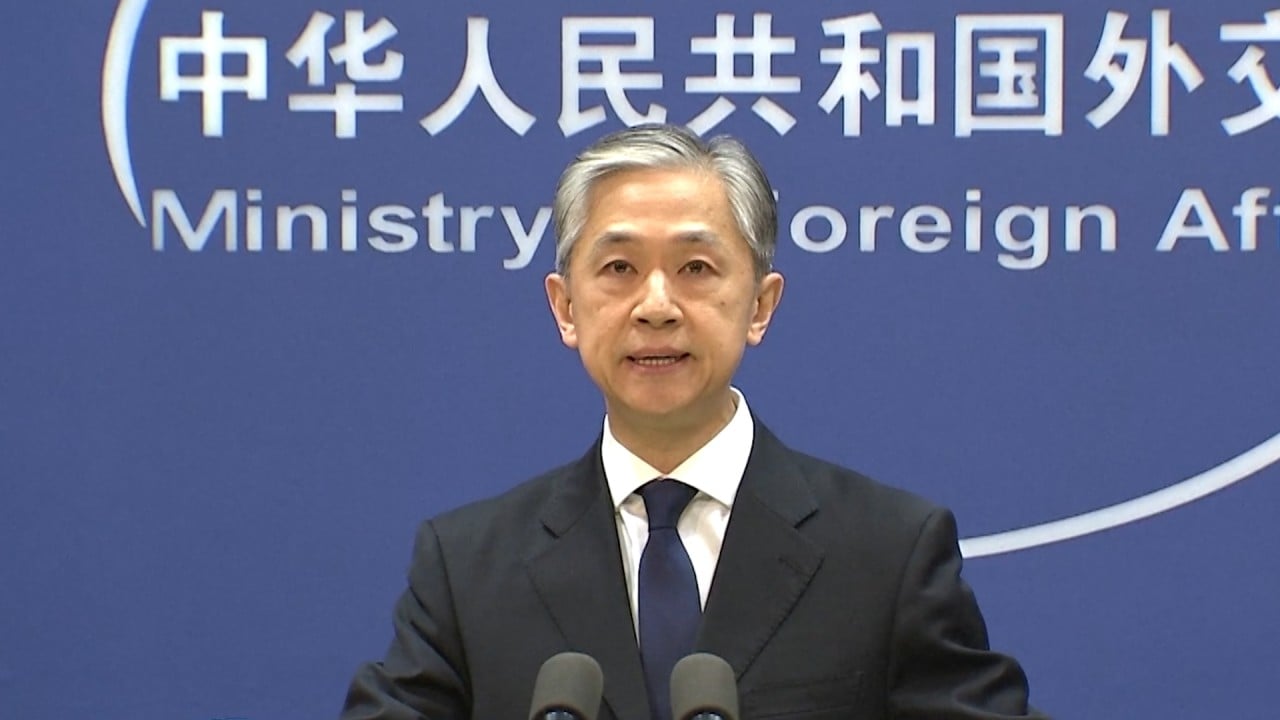 01:00
China-Australia tension rises as Beijing suspends high-level economic dialogue 'indefinitely'
China-Australia tension rises as Beijing suspends high-level economic dialogue 'indefinitely'
Hongzhi Gao, a senior research fellow at the New Zealand Contemporary China Research Centre, said while New Zealand had a strong economic relationship with China, businesses were trying to diversify to reduce reliance on China, in part due to the political risks.
"From the trade point of view, New Zealand is still a small trading country," he said. "Things are getting really politicised and very intense and the fight between the US and China is very clear … New Zealand companies are very, very concerned about what's happening between the US and China and also what's happening between Australia and China."
In April, Ardern said the Five Eyes remained New Zealand's "most important security and intelligence partnership" but that it also had an independent foreign policy. She said the country was looking to diversify its trading relations from China, and while voicing concerns on global issues should be done collectively, some of it "may not belong to that Five Eyes partnership".
Gao, who also advises New Zealand companies about the political risks of operating in China, said the country had sought out a more independent approach when it came to China.
"New Zealand wants to be independent, so using [Ardern's] terms, New Zealand wants to swim in its own lane," he said.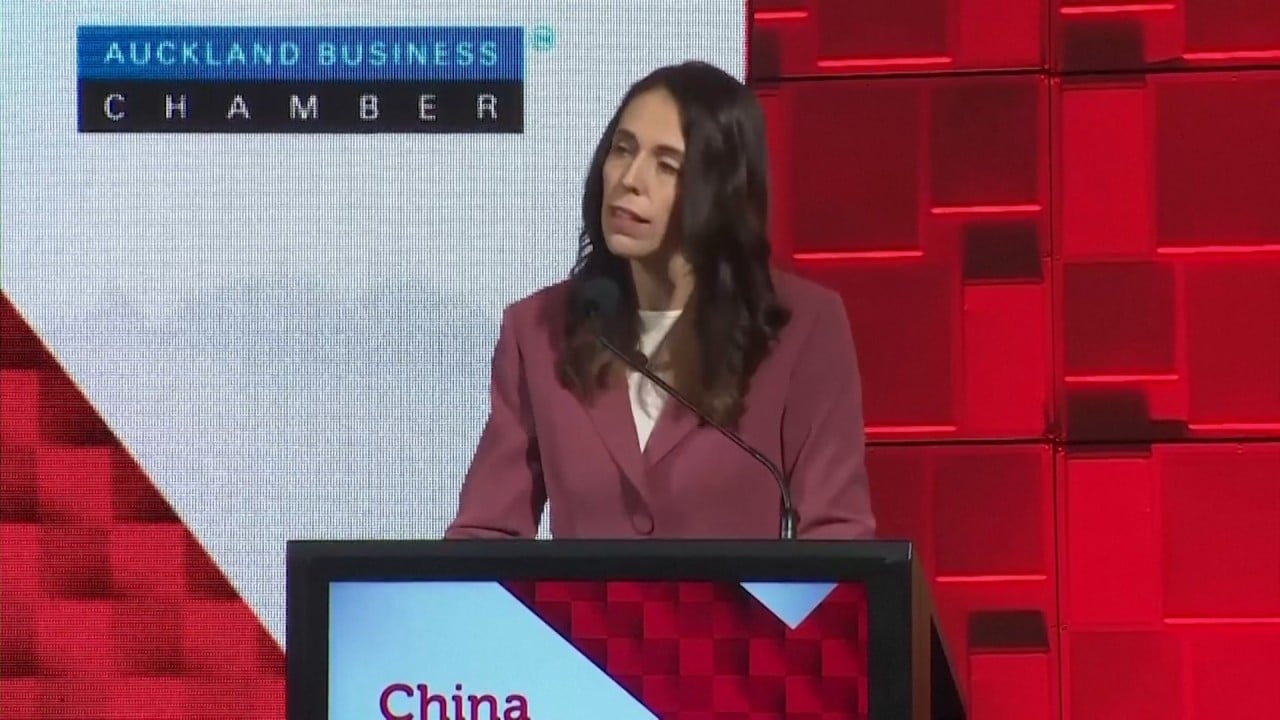 01:13
Differences with China 'becoming harder to reconcile', says New Zealand prime minister
Differences with China 'becoming harder to reconcile', says New Zealand prime minister
Indeed over the past year, as the Five Eyes widened the scope of their cooperation in the face of what has been seen as a growing security threat from China, New Zealand has taken a more independent path.
Last July, following similar action by other members, New Zealand suspended its extradition treaty with Hong Kong over concerns about a national security law imposed on the city by Beijing. But while Wellington added its voice to Five Eyes joint statements of concern on Hong Kong in August and November, it did not sign joint statements on the city last May or this January, instead issuing its own expressions of concern.
On technology, New Zealand has barred its national telecoms company Spark from using
Huawei Technologies
in
5G
networks on national security concerns, but has not followed Britain, the US and Australia in a complete ban on Huawei equipment.
Robert Ayson, a professor of strategic studies at Victoria University of Wellington, said New Zealand's position was that it would sometimes prefer to use other groupings to express its concerns and would sometimes join the other Five Eyes countries.
"That is also what the actual record of New Zealand governments suggests, including in the time since Mahuta became foreign affairs minister," he said. "And you will notice that both Ardern and Mahuta have been reaffirming the importance of the Five Eyes grouping to New Zealand."
He said one reason for New Zealand's approach was its preference for speaking with wider and more inclusive groups for as much multilateral consensus as possible, although he noted exceptions such as Wellington not joining a statement from 14 countries raising concerns with the
World Health Organization
report on the origins of the Covid-19 pandemic.
"I also think there are questions about how much the New Zealand government wants people to think that its views on human rights issues – and on some other international issues – are shaped by its traditional security relationships," he said.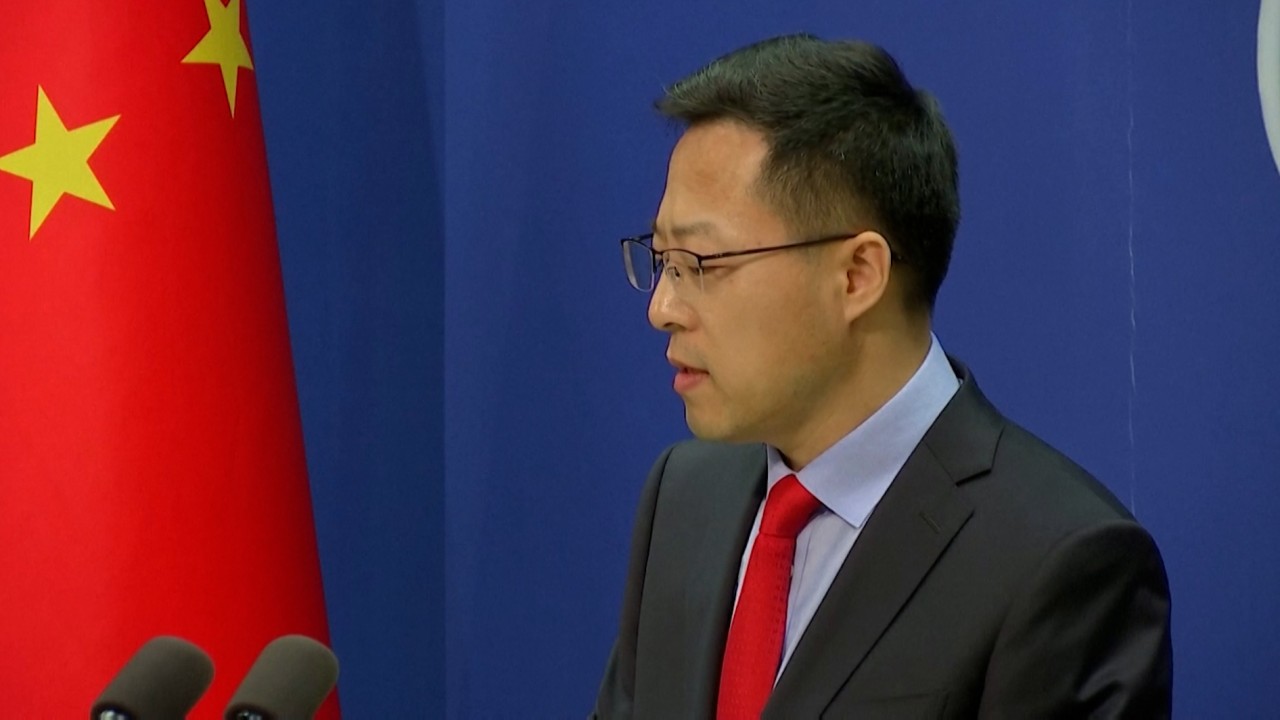 00:45
Beijing says 'Five Eyes' allies risk having 'eyes poked out' for meddling in Hong Kong affairs
Beijing says 'Five Eyes' allies risk having 'eyes poked out' for meddling in Hong Kong affairs
But analysts say Wellington will come under more pressure as the strategic rivalry between Beijing and Washington in particular deepens. There have also been tensions between China and New Zealand in recent years, including controversies over Chinese influence in New Zealand's domestic politics. And after Wellington barred Huawei equipment from its new
5G
network in 2018, Ardern's official visit to Beijing was postponed and the launch of a Chinese tourism campaign to New Zealand was delayed.
It is also not the first time that New Zealand has been caught between major powers – Wellington angered Washington when it made the country a nuclear-free zone during the Cold War following domestic concerns about nuclear-powered US ships at New Zealand's ports. As a result, the US downgraded its diplomatic relationship with New Zealand, and New Zealand was suspended from the ANZUS military treaty.
Economic interests
Yu Lei, chief research fellow at Liaocheng University's Research Centre for Pacific Island Countries in China's Shandong province, said New Zealand had taken a different stance to the other Five Eyes nations in part because it was more focused on protecting its economic interests as a smaller country.
"It also has serious competition for its exports," he said. "New Zealand's export products and markets are similar to those of the US, Australia and Canada, particularly its agricultural and livestock products … New Zealand attaches great importance to its existing markets and is not willing to sacrifice its own interests because of US hegemony, and cannot afford to sacrifice them."
"Sometimes we will therefore find it necessary to speak out publicly on issues, like we have on developments in Hong Kong, the treatment of Uygurs in
Xinjiang
and cyber incidents," she said. "At times we will do this in association with others that share our views and sometimes we will act alone. In each case we make our decisions independently, informed by our values and our own assessment of New Zealand's interests."
The country's parliament
unanimously declared in May
that "severe human rights abuses" were taking place against ethnic Uygurs in China's
Xinjiang
region, but stopped short of calling Beijing's repression there "genocide" as the parliaments in Canada, Britain and the US have.
Jim Rolfe, a former government adviser who is now a senior research fellow at Victoria University, said New Zealand, along with Southeast Asian nations, preferred "quiet, or traditional, diplomacy to megaphone diplomacy".
"New Zealand has made some public statements, one at least with the other countries," he said. "New Zealand's statements tend to make the same points, but in slightly different language. The aim is to be listened to rather than dismissed for grandstanding."
This article appeared in the South China Morning Post print edition as: Eyeing its own course