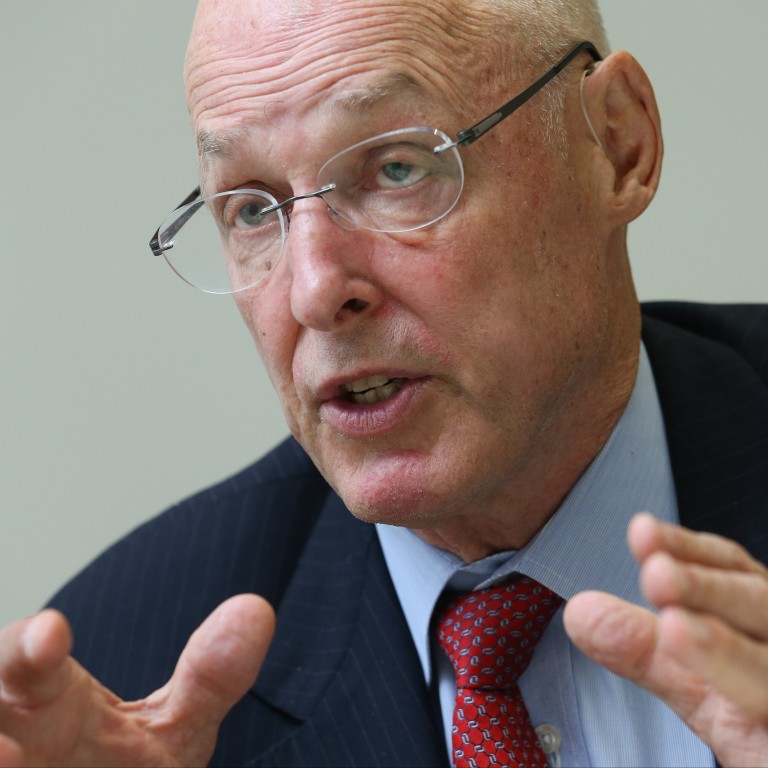 'Dangerous decade ahead': warnings for US and China in global showdown
Henry Paulson says economic ties between the two countries are essential to avoid unnecessary confrontation
Kevin Rudd urges Beijing and Washington to set ground rules to manage engagement
Two former senior Western politicians have warned
Beijing and Washington
to find ways to manage their differences or risk catastrophic consequences.
The warnings were delivered at the International Finance Forum in Beijing on Saturday and reflected deep concern about the growing divide between China and the United States over the origin of the coronavirus, the imposition of the
national security law in Hong Kong,
alleged human rights abuses in
Xinjiang
, Taiwan and the
South China Sea
.
In a pre-recorded speech to the forum, former US treasury secretary Henry Paulson said some "strategic decoupling will be necessary to protect national security".
"But if this goes too far, it will create what I've called an 'economic iron curtain'," Paulson said via video link.
As incompatible rules and standards were developed throughout the global economy, innovation and economic growth would be impeded, he said.
Paulson said economic linkages were vital for both countries to avoid "unnecessary confrontation", and China and the US should work towards "targeted reciprocity" around market access.
"It's not on a mechanical and reflexive basis, but in a way that makes sense for our two countries' firms and workers," he said.
"So let's compete, let's coordinate, and yes, let's cooperate when it's in our self-interest to do so."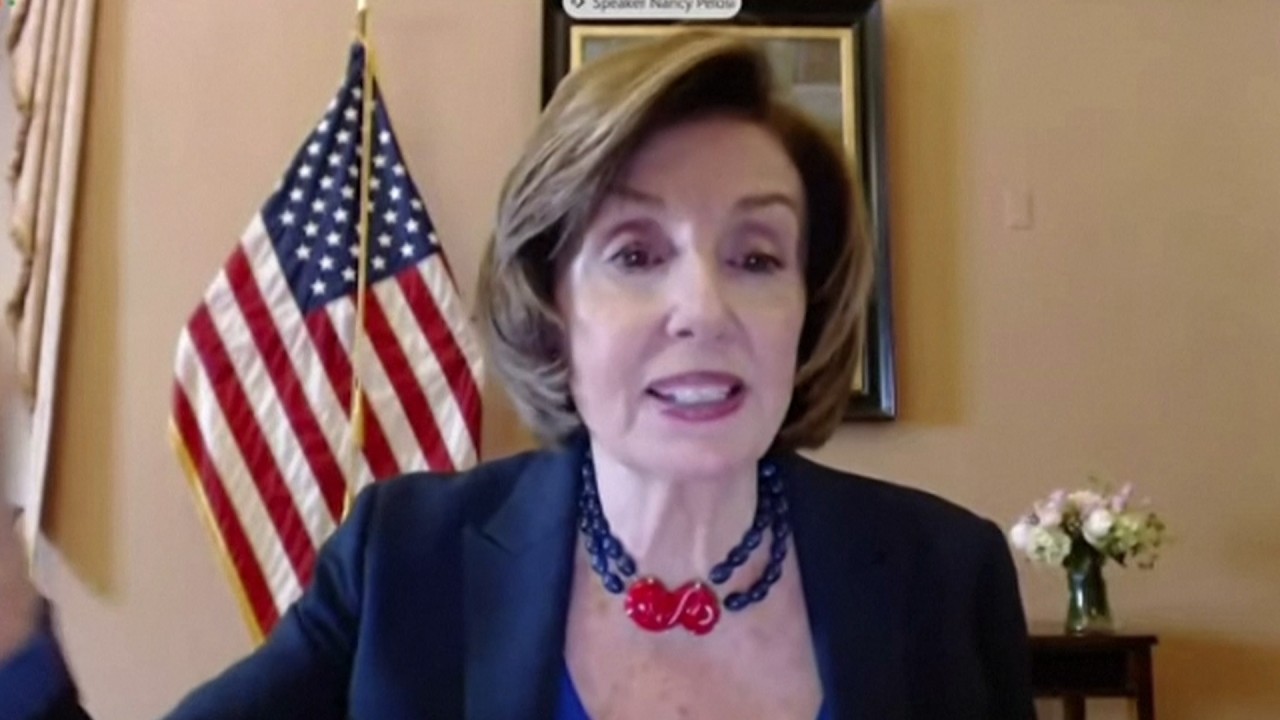 00:41
Pelosi calls for US diplomatic boycott of 2022 Beijing Winter Olympics over human rights abuses
Pelosi calls for US diplomatic boycott of 2022 Beijing Winter Olympics over human rights abuses
The warning from Paulson, who helped create the China-US Strategic Economic Dialogue a decade ago, comes after several years of confrontation under the administration of former US president Donald Trump.
The confrontation has continued under the presidency of
Joe Biden
, with high tariffs on most Chinese goods and technological containment still in place.
The new administration has also gone further to build an international coalition to take on China.
On the same day, Christopher Maier, the nominee for US assistant secretary of defence for special operations and low-intensity conflict, ramped up the rhetoric during a hearing of the US Senate Armed Services Committee, telling lawmakers that the US "should be considering strongly" an effort to
help Taiwan strengthen its ability to conduct irregular warfare
.
The US Senate is also reviewing the
Innovation and Competition Act
which, if approved, would build closer relations with Taiwan and channel massive funding into technological research to compete with China.
Former Australian prime minister Kevin Rudd said the signs pointed to a "dangerous decade ... ahead".
In his pre-recorded video address to the Beijing forum, Rudd said China and the US needed to lay ground rules to manage their strategic competition, with lessons to be learned from the procedures the United States and the Soviet Union put into place in the aftermath of the Cuban missile crisis.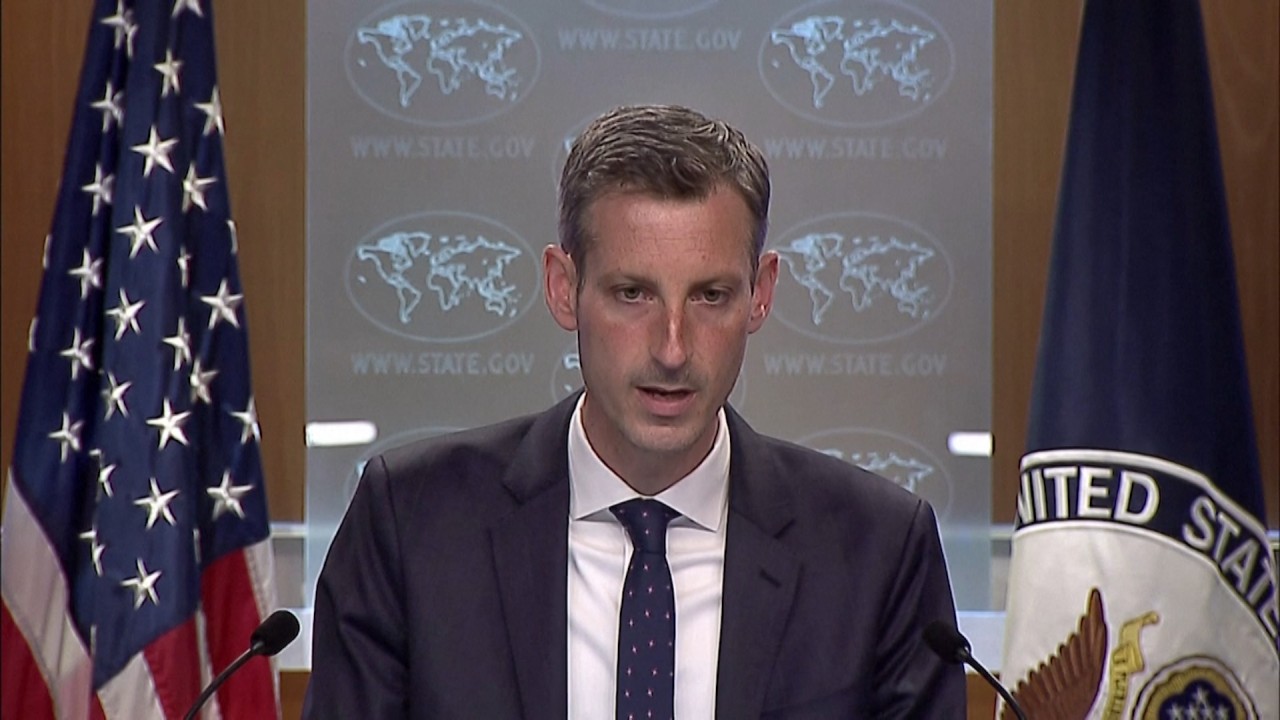 01:14
'Our commitment to Taiwan is rock solid', US says about mainland China's intimidation in the region
'Our commitment to Taiwan is rock solid', US says about mainland China's intimidation in the region
"They must draw the bottom line and set rules," he said.
"Their relations can never be managed unless there's a basic agreement between the parties on the terms of that management."
Rudd, now president of the New York-based Asia Society Policy Institute, said the one-China policy was central to those terms.
"Ending the Trump administration's unnecessarily proactive actions over Taiwan, in my judgment, would be appropriate," he said.
Beijing regards Taiwan as a breakaway province and the one-China principle – the understanding that there is only 'one China' – as a cornerstone of diplomatic relations.
Rudd said China and the US were likely to mount a global contest, with each aiming to show its system as better than the other. But there was still room for cooperation on issues such as climate change and arms control.
"The United States and China would need to jointly set up some hard limits on each other's security policies, their security conduct and their allies" he said.
"I strongly believe constructing such a framework is possible, and the alternative cost of action could be catastrophic."
This article appeared in the South China Morning Post print edition as: US and China warned to manage their differences