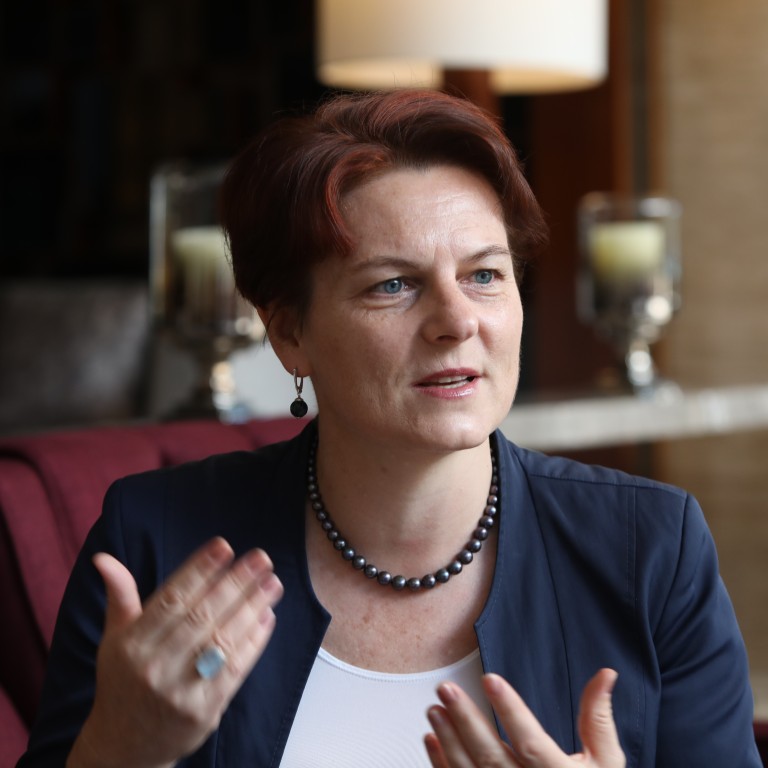 Exclusive

|
Lithuania quit 17+1 because access to Chinese market did not improve, its envoy says
Expectation for joining was better market access that was not forthcoming, says Lithuanian ambassador Diana Mickeviciene
Withdrawal was the latest blow to relations between the two countries, at a time when China-EU ties have also been strained
Lithuania's top diplomat in China has rejected claims that her country was taking sides against Beijing by
quitting the China-led 17+1 mechanism
, saying the withdrawal was prompted by less-than-expected trade benefits.
Diana Mickeviciene, the Lithuanian ambassador to China, said the Chinese side had been told in February of the decision to pull out of the Beijing-led China and Central and Eastern European (CEE) countries
cooperation mechanism
, often referred to as 17+1.
"It was pure calculation," she told the South China Morning Post, dismissing a claim by Chinese nationalistic tabloid Global Times that Lithuania was picking an "anti-China" side by withdrawing.
There was no need to formally leave the mechanism given that it was a voluntary group, she said of February's decision, which followed a
virtual summit
hosted by Chinese President Xi Jinping.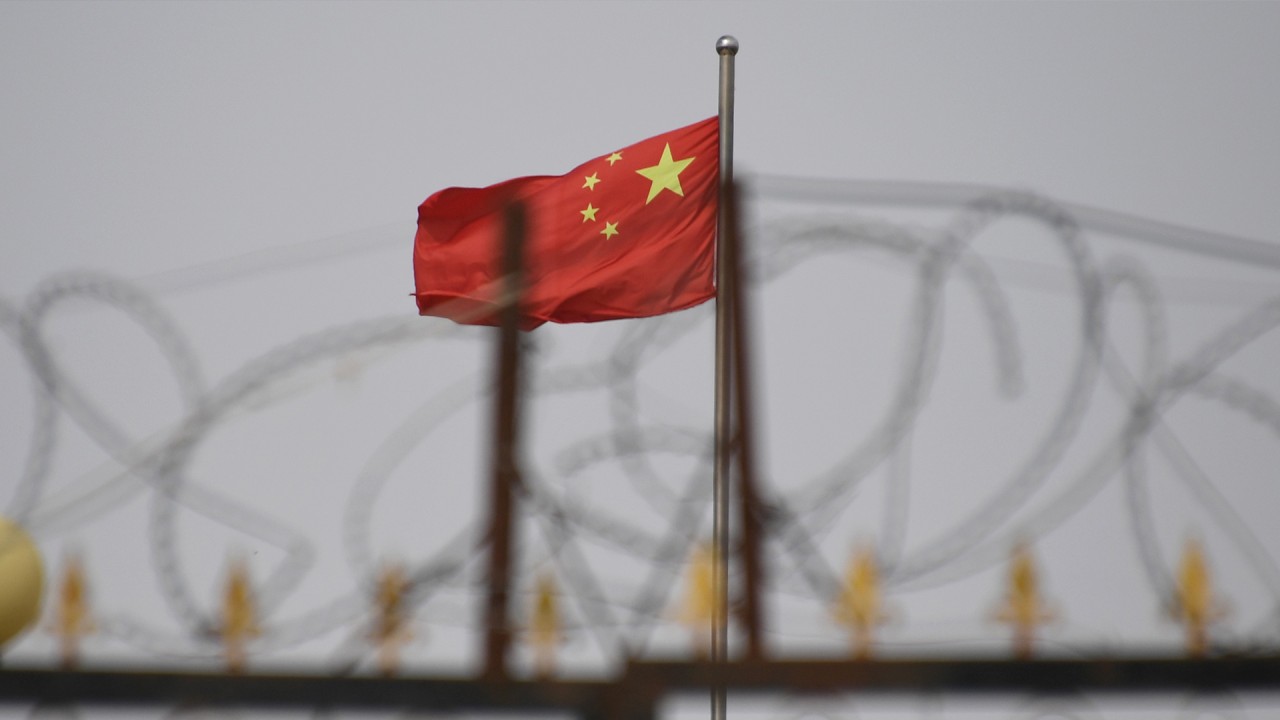 03:36
Beijing hits back at Western sanctions against China's alleged treatment of Uygur Muslims
Beijing hits back at Western sanctions against China's alleged treatment of Uygur Muslims
The Baltic country was the first to pull out of the grouping, initiated by China in 2012. Lithuanian Foreign Minister Gabrielius Landsbergis confirmed the move on May 22 and urged other
European Union
(EU) countries to follow suit, calling the mechanism "divisive" from a European perspective.
A member of both the EU and Nato, Lithuania has questioned Chinese efforts to woo smaller CEEs with economic benefits. Mickeviciene said the 17+1 mechanism was "not effective".
"Our expectation [for joining 17+1] was to improve access to the Chinese market, and unfortunately this hasn't happened," Mickeviciene said. "We have had slight growth in exports to China, but imports from China are always growing much faster, so our trade balance remains negative."
Last year, China was Lithuania's 22nd biggest export market, worth less than US$500 million, while Lithuania imported US$1.8 billion of Chinese goods – although its exports to China grew 32 per cent in 2019, before the impact of Covid-19.
A decade ago, the year before it joined what was then the 16+1 platform, Lithuania's exports to China were worth US$81 million, against imports of US$629 million.
China initiated the grouping in 2012 after the global financial and euro zone crisis, fuelling hopes for a flood of Chinese investment. However, critics warned that Beijing was using the forum to pull some of the 12 EU members in the CEE group into China's orbit.
Asked whether China had explained the lack of progress in importing Lithuanian goods as she spoke of difficulties in clearing products at Chinese customs, Mickeviciene said: "It is a constant topic of our discussions and we really don't know why. We really cannot get answers.
"In China, we need a bigger push, a bigger effort, but also more openness and transparency."
She said she believed this could be improved by negotiating with China through the EU trade bloc, and that differences between EU and non-EU countries in the 17+1 had often created conflicting interests that were "too hard to manage" for Lithuania.
Lithuania's exit from the 17+1 was expected when the country sent a lower-level official to the group's most recent summit, in common with Estonia, Latvia, Bulgaria, Romania and Slovenia. Then came Landsbergis' comment that the
mechanism brought "almost no benefits"
.
However, difficulties in the relationship between Vilnius and Beijing have gone far beyond trade.
Lithuania has announced plans to open a trade office in
Taiwan
, angering Beijing, which views the self-ruled island as a breakaway province. Vilnius also replaced Chinese tech firm
Huawei Technologies
with Sweden's Telia Company in the country's
5G
network, after Huawei donated medical supplies during the coronavirus pandemic.
Mickeviciene said "we certainly hope not" to face repercussions in relations with China and that her country fully respected China's interests.
"We certainly hope [relations] will grow. We need a lot of open discussions and we are ready for them," she said, referring to Lithuania's planned trade office in Taiwan as well as economic opportunities for both sides.
"We never thought of stopping anything [in trade] or people boycotting goods. We just want a normal, working, civilised relationship."