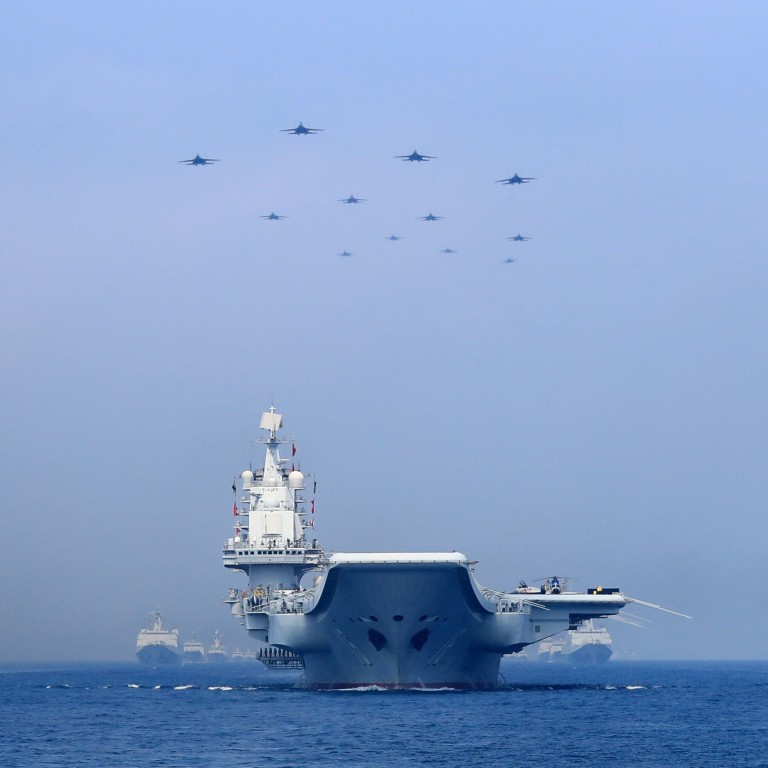 South China Sea rivals agree to set up hotline 'to cope with emergencies'
Chinese and Vietnamese navy chiefs also vow to improve information sharing and boost cooperation
Direct line seen as a way to help manage tensions over their territorial disputes in the waterway
Chinese and Vietnamese navy chiefs have agreed to set up a hotline in a move seen as part of efforts to manage the risk of conflict over their competing claims in the
South China Sea
.
They also vowed to improve information sharing on issues of mutual concern during a meeting by video link on Friday, according to Vietnam's official People's Army Newspaper.
It said PLA Navy chief Vice-Admiral Shen Jinlong and Rear Admiral Tran Thanh Nghiem, commander of the Vietnam People's Navy, pledged to strengthen cooperation between the two navies and agreed to foster exchanges after the pandemic.
The military talks come as Beijing and Hanoi are seeking to build closer ties after a leadership reshuffle in
Vietnam
. Last week Chinese President Xi Jinping
called for more cooperation with Vietnam
during a phone call with the country's new leader Nguyen Xuan Phuc. But a Chinese foreign ministry statement on the talks did not refer to tensions caused by their territorial disputes in the resource-rich South China Sea, which have long weighed on the countries' relationship.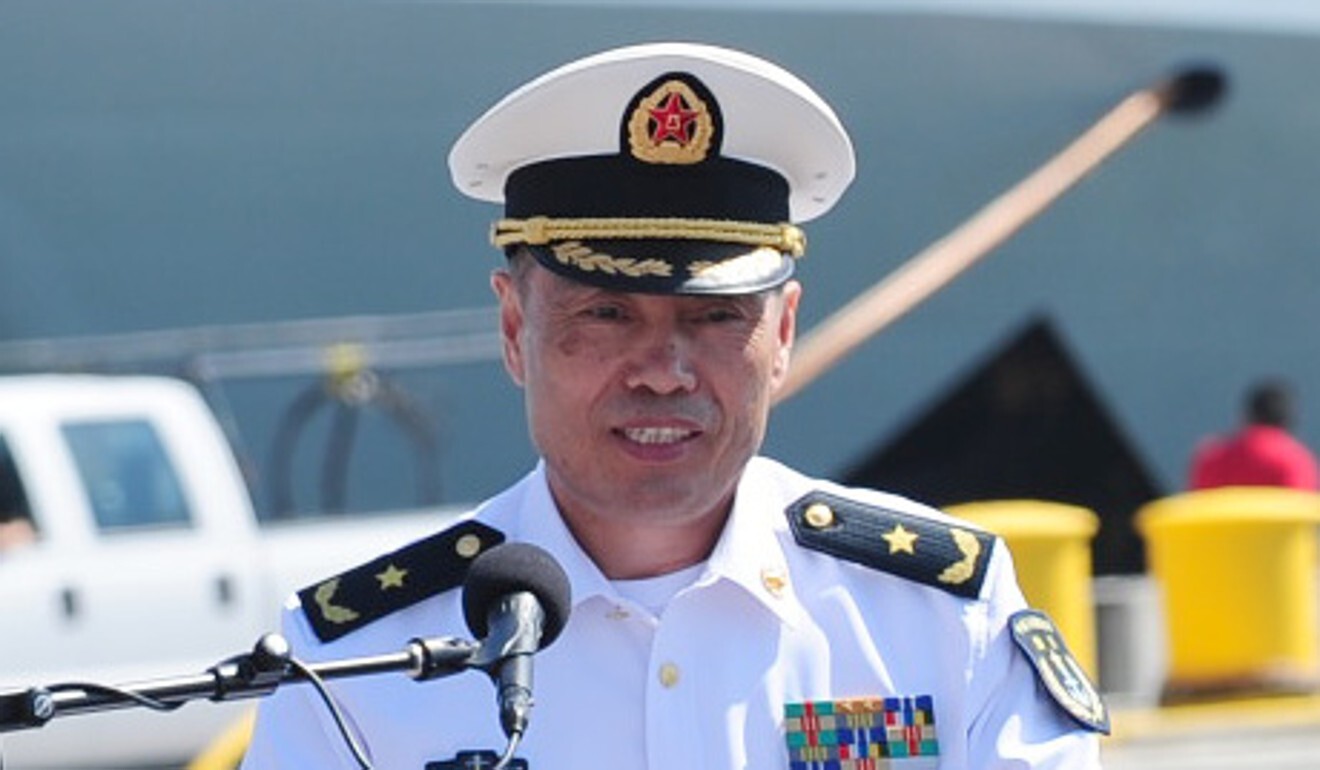 Le Hong Hiep, a senior fellow with the Vietnam studies programme at the ISEAS-Yusof Ishak Institute in Singapore, said the latest move was part of Hanoi's "hedging strategy in its relations with China, which involves both balancing and engagement elements".
"While trying to upgrade its military and maritime law enforcement capabilities to deal with China's assertiveness on the ground, Vietnam also wants to promote bilateral political, economic and military cooperation where possible to maintain a peaceful and mutually beneficial relationship with China," Le said. "Promoting bilateral naval cooperation is part of these efforts."
The hotline for the two navies to "proactively cope with emergencies", as agreed by Shen and Tran, would be in addition to a direct line between the countries' defence ministries that was set up at the end of 2015.
Chen Xiangmiao, an assistant research fellow with the National Institute for South China Sea Studies in Hainan, said a naval hotline could help manage tensions in the disputed waterway and improve mutual trust.
"The biggest security issue for both China and Vietnam is their maritime disputes in the South China Sea, where confrontations and a back-and-forth between navies and coastguards have been on and off," Chen said.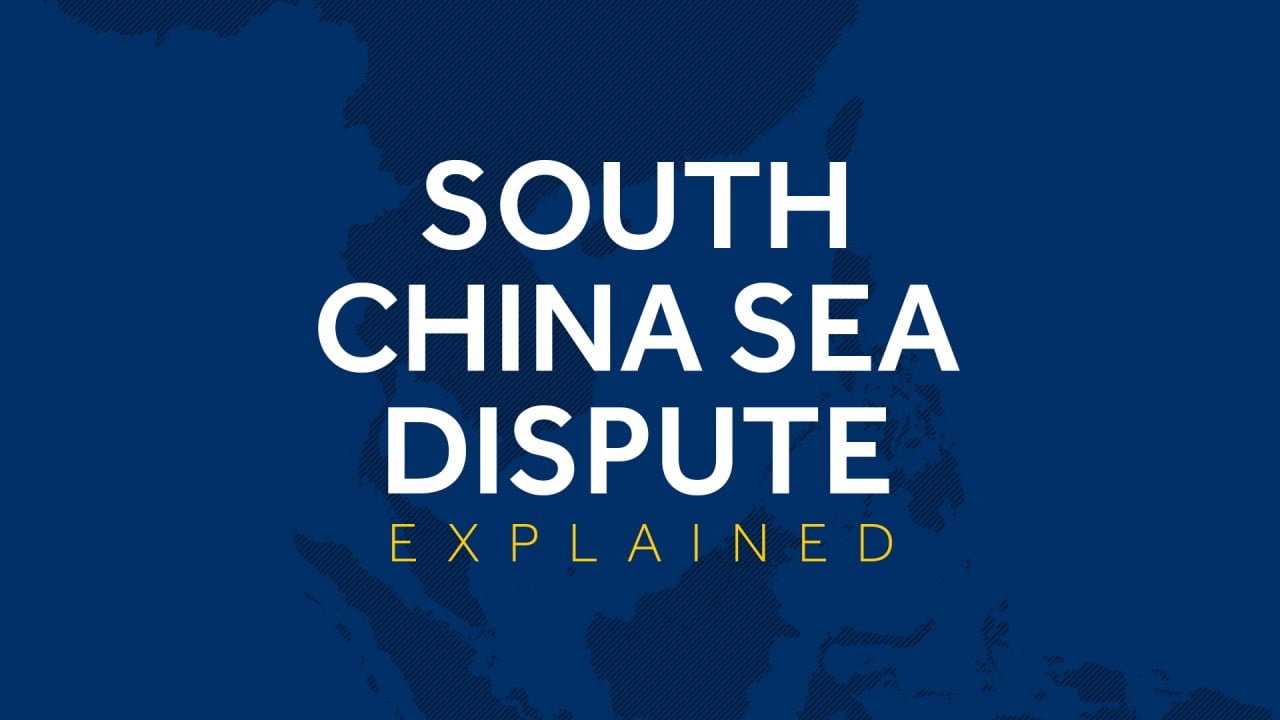 03:23
The South China Sea dispute explained
The South China Sea dispute explained
He said while Vietnam's navy was often on alert about Chinese activities in the area, China was wary of its neighbour building up its military, giving the examples of a combat training aircraft deal with Russia and deliveries of US patrol boats and equipment for its coastguard in recent years.
"This burgeoning cooperation between the navies of Vietnam and the United States has also dealt a blow to prospects for more China-Vietnam naval cooperation," Chen said. "So a hotline like this, if it is established, could be part of a crisis control mechanism and could help improve mutual trust between the navies."
But Le from the ISEAS-Yusof Ishak Institute said setting up a naval hotline could be a case of "style over substance" if a conflict were to break out in the South China Sea.
"If there is a serious incident at sea caused by China, will the Chinese commander pick up the phone if his Vietnamese counterpart wants to talk to him? I don't think it always works," Le said.
"But of course, having one is better than not – at least with a hotline in place, they will have an extra option to consider when incidents happen, and sometimes it may work. I think Vietnam would want to have this option, not just with China but also other claimant parties in the South China Sea," he said. "At the same time, Vietnam will be realistic about how useful it is."