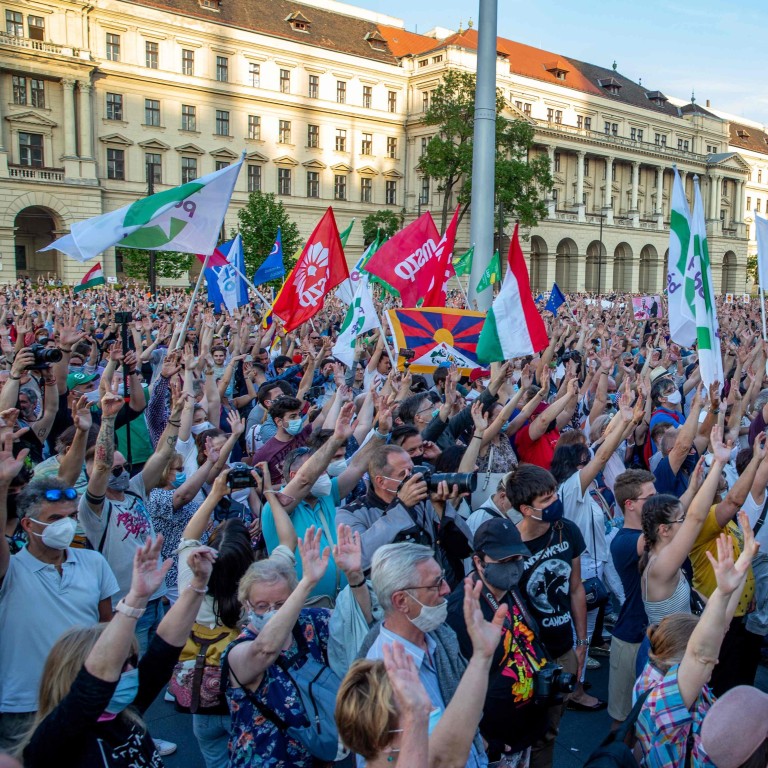 Thousands march in Budapest against Hungary's plan to build Chinese university campus
Plans to build a satellite campus of Fudan University in the Hungarian capital draw an estimated 10,000 to a protest, organisers say
Campus to be built instead of an area of affordable housing for students and has caused outcry among opposition figures in the country
Organisers estimated 10,000 people marched, despite government restrictions on demonstrations, indicating how controversial the project has become in the Hungarian capital.
The proposed campus, which would be Fudan's first physical presence in Europe, will cost more than US$1.5 billion to build, will employ mainly Chinese contractors in its construction, and will be funded using Chinese commercial loans, according to leaked documents reported by Direkt36, an investigative news outlet in
Hungary
.
It will be built in place of a planned "student city", designed to provide affordable housing to students in Budapest. With an election next year, Prime Minister Viktor Orban's political opponents have seized on the project's perceived excess, claiming it highlights the corruption of Orban's right-wing Fidesz party, which has been in power for four terms.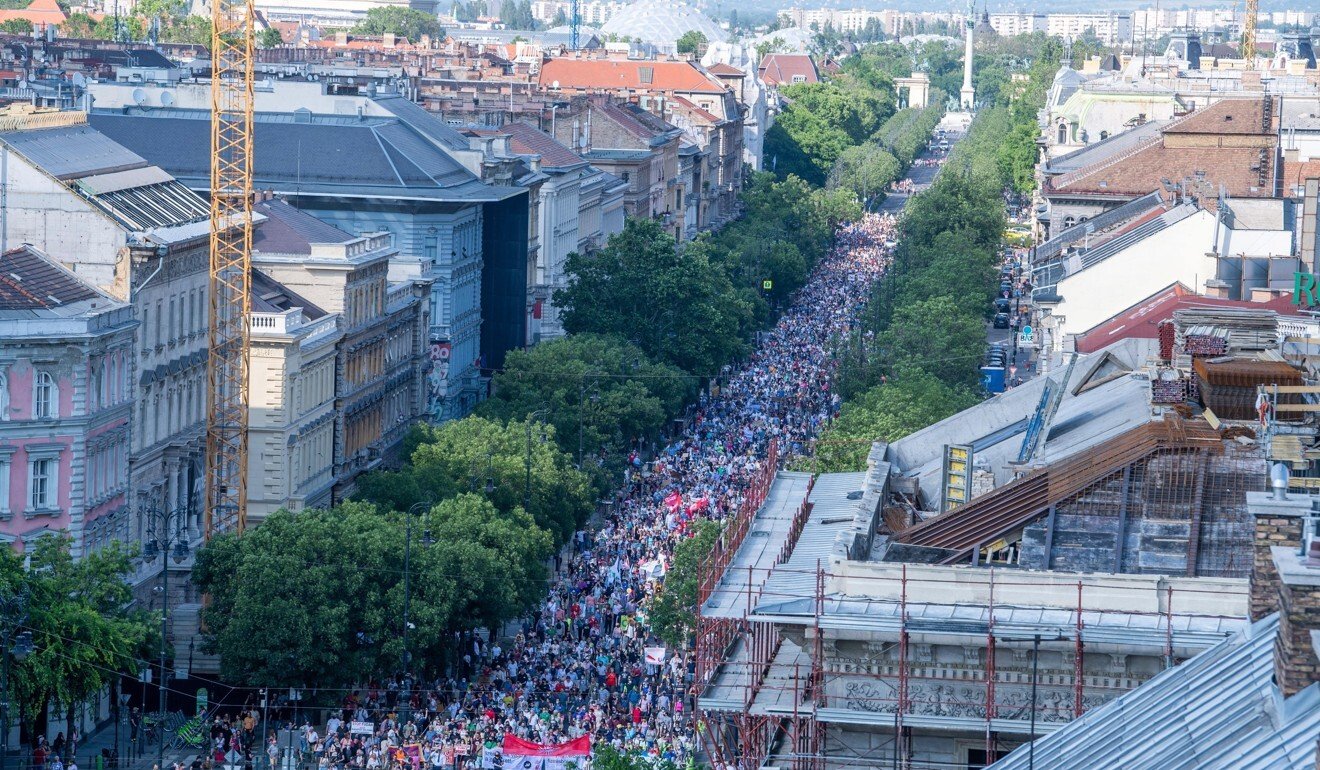 Addressing the rally, Gergely Karacsony, Budapest's liberal mayor who is heavily favoured to win September's primary to run against Orban on a unified opposition ticket, said: "We are raising our voice against the selling out of Hungary's national sovereignty, not against the Chinese state, not against the Chinese people, especially not those with whom we live peacefully in this country together. We are standing up for our own country."
Some protesters carried signs accusing Hungary's leadership of "treason", while others commemorated the Tiananmen Square killings in 1989, the anniversary of which was on Friday. More still poked fun at the cosy ties between Orban and Chinese President Xi Jinping.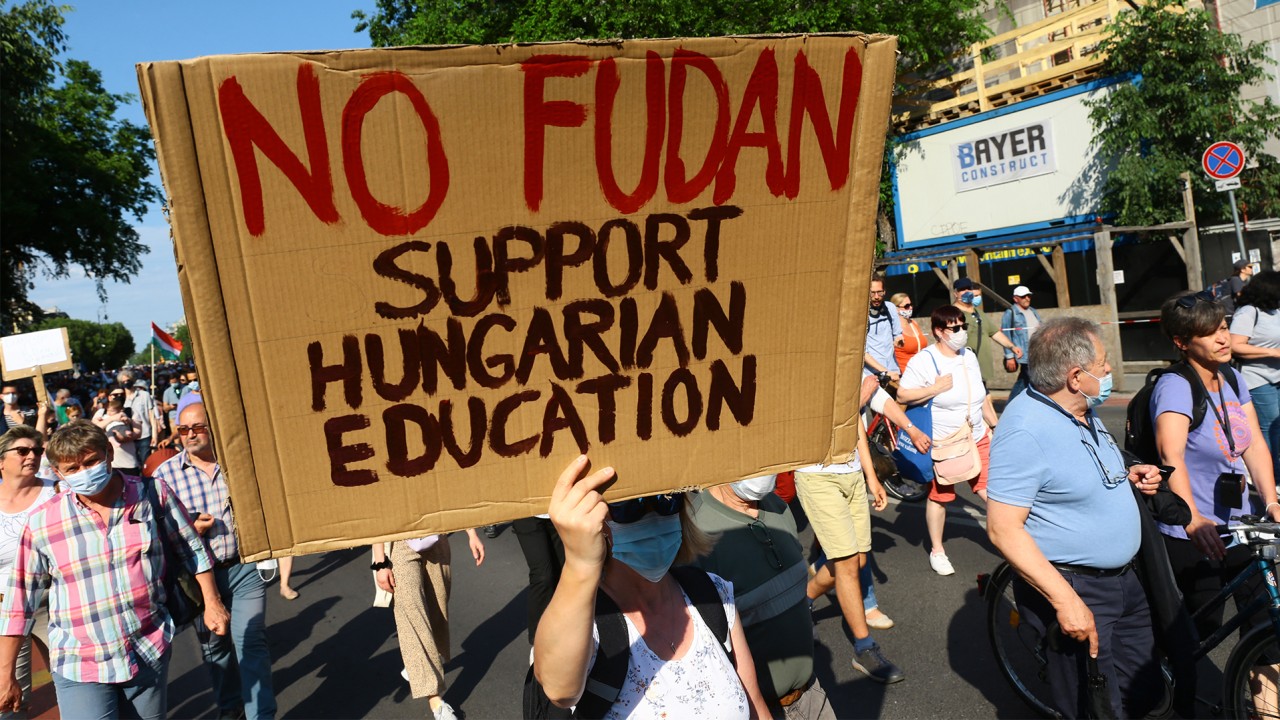 01:45
Thousands march in Budapest against plan to build campus for China's Fudan University
Thousands march in Budapest against plan to build campus for China's Fudan University
"Instead of building dormitories they build another university exclusively for the elite, indebting generations of Hungarians," student union leader Áron Berezcki told the rally.
Polling in Hungary shows the project is unpopular with voters. A survey by Publicus Research in May showed only 20 per cent supported the Fudan campus, which would be built in the Ferencváros district.
Earlier this week, officials in the district renamed street signs after Chinese human rights issues. Four streets were rechristened "Free Hong Kong Road", "Uygur Martyrs' Road", "Dalai Lama Road" and "Bishop Xie Shiguang Road", referring to a persecuted Chinese Catholic bishop.
China's foreign ministry dismissed the stunt as "contemptible" and "shameful".
"A few Hungarian politicians are trying to hype up China-related issues in order to grab attention and obstruct China-Hungary cooperation," foreign ministry spokesman Wang Wenbin said in Beijing.
Orban has proven time and again to be China's most reliable ally in the European Union.
Last week, Hungarian representatives scuppered Brussels' plans to issue a statement criticising Beijing's ongoing imposition of a
sweeping national security law in Hong Kong
, as well as its plans to reform the city's electoral system. This was the third such intervention in the space of two months.
"Hungary again blocked an EU statement on Hong Kong. Three weeks ago it was on Middle East. Common Foreign and Security Policy cannot work on the basis of a blocking policy. We need a serious debate on ways to manage dissent, including qualified majority voting," tweeted Miguel Berger, Germany's state secretary for foreign affairs.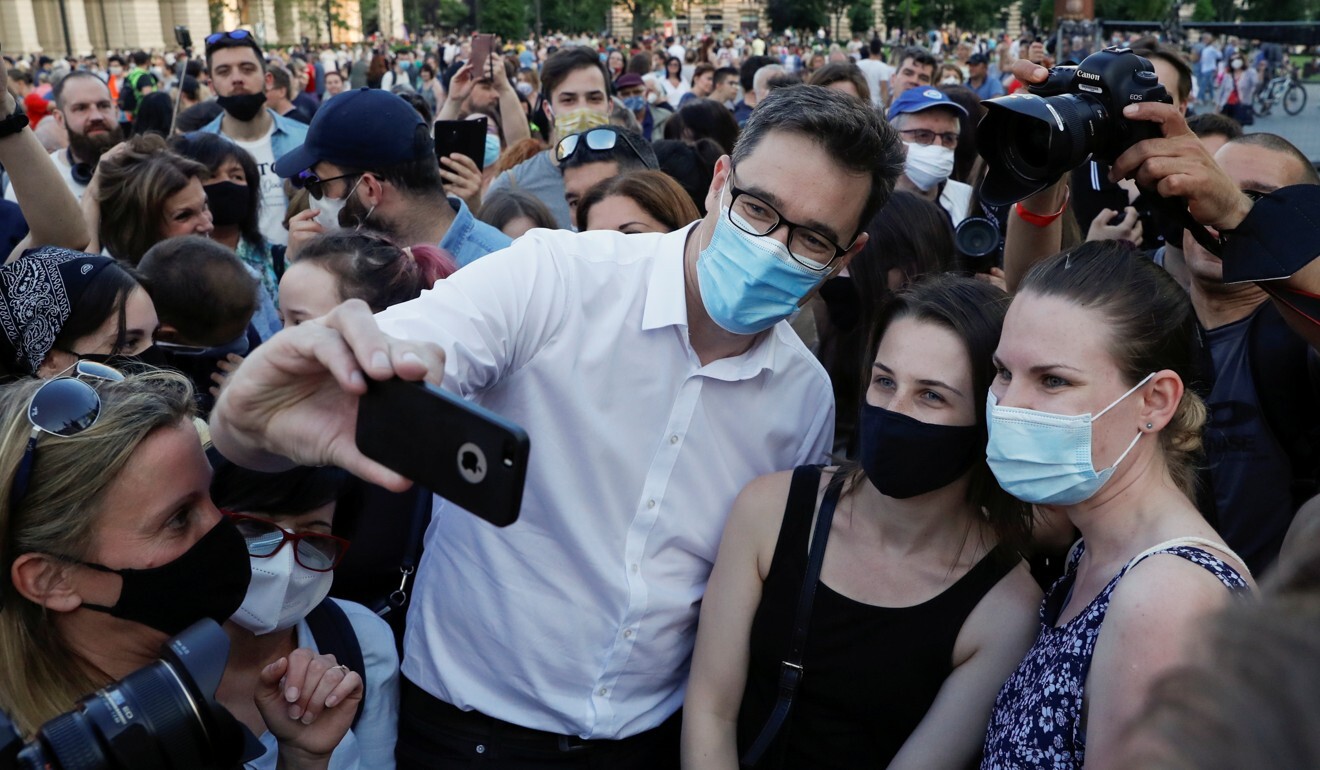 But opposition figures say the campus and the outcry it has launched are now resonating with ordinary Hungarians.
"The campus will take space away from a university town planned for Hungarian students. People will now start to see very visibly what it means when Hungary is not leaning towards our traditional allies in the West, but broadly favours autocratic allies," said Katalin Cseh, a member of the European Parliament representing the liberal Momentum party.
Andras Jambor, an opposition politician and protest organiser, said: "Our goal is to bring back the original plans for the student quarter that was to be built in the district. The government rejected these plans and aims to build the Fudan University campus, a place and an institution exclusively for the elite. 
"We want affordable student housing in this area, not another elite university especially if it comes at the price of sacrificing a housing project that is very much needed in Budapest."
This article appeared in the South China Morning Post print edition as: thousands protest against planned chinese university