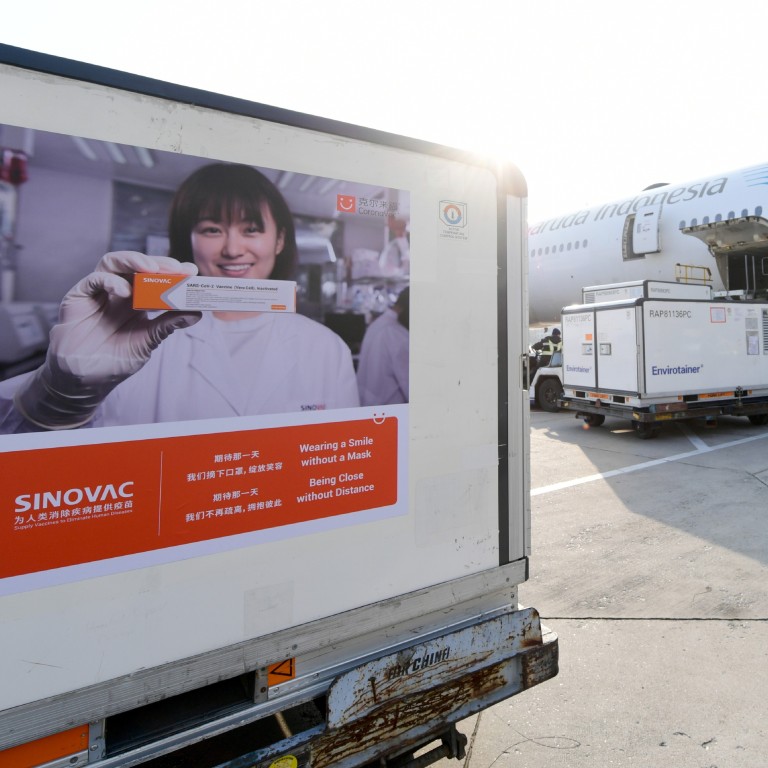 China pledges joint Covid-19 vaccine production plan with Indonesia
Foreign Minister Wang Yi agrees deeper cooperation with Indonesian president's envoy including regional vaccine making centre
South China Sea memorandum of understanding signed and Belt and Road Initiative commitments also made during weekend meeting
Beijing plans to jointly produce
Covid-19 vaccines
with
Indonesia
and encourage more Chinese vaccine trials to be carried out there, as Jakarta seeks to ramp up its vaccination drive after a slow roll-out.
Chinese Foreign Minister Wang Yi said China would deepen its Covid-19 cooperation with Indonesia during a meeting on Saturday with the Indonesian president's special envoy Luhut Binsar Panjaitan in the southwestern Chinese city of Guiyang.
This would include support for the building of a regional vaccine production centre in Indonesia, as well as encouraging more Chinese vaccine manufacturers to conduct clinical trials in the country.
"A handful of developed countries have hoarded vaccines, leaving developing countries struggling with insufficient vaccines," Wang said, according to a Chinese foreign ministry statement.
"Having announced support for waiving intellectual property rights on
Covid-19 vaccines
, China will promote its vaccine companies in transferring technologies to other developing countries and carrying out joint production, so as to expand vaccine accessibility and affordability."
Luhut, who will be in China until Wednesday, said Jakarta hoped to work with Beijing on the whole industrial chain for the vaccines, including research and development and production, according to the Chinese readout.
There have been growing concerns over inequitable access to vaccines, with China consistently accusing developed countries such as the US of hoarding. On Friday, the G7 countries – which include the United States, Britain and Germany, but not China – laid out an agreement to help deliver reliable data from international clinical trials to "speed up access to approved treatments and vaccines" against Covid-19.
The US also said early last month it backed calls from developing countries for the waiver of intellectual property rights for
Covid-19 vaccines
, a proposal China said weeks later it also supported. However, European leaders have raised concerns that the move would not be a magic bullet and could hamper efforts to adapt vaccines to coronavirus variants.
Indonesia has made slow progress in its vaccination campaign – in part because of shortages, including delays in receiving AstraZeneca doses – with more than 28.7 million shots administered so far, and less than 5 per cent of its 270 million population fully vaccinated.
China has so far provided the bulk of Indonesia's 92.2 million doses of
Covid-19 vaccines
, largely made up of semi-finished forms of the Sinovac vaccine. Indonesia was the first country outside China to authorise the Sinovac jab, although clinical trials there found it to be 65 per cent effective – lower than AstraZeneca at around 70 per cent, and Pfizer and Moderna vaccines, at 95 per cent.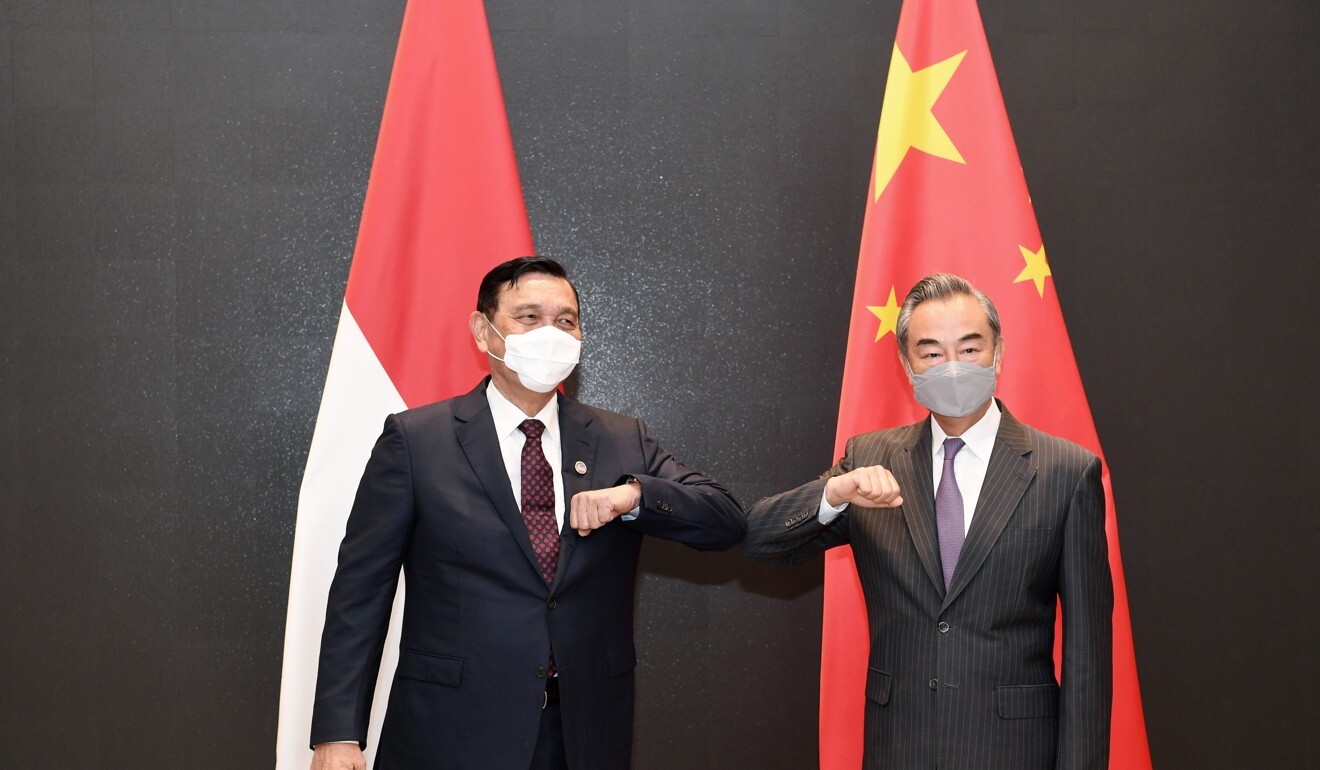 During their meeting, Wang and Luhut also vowed to strengthen their cooperation on Beijing's Belt and Road Initiative, in particular getting the Jakarta-Bandung high speed rail completed on schedule. Construction was delayed during the pandemic but Indonesia's President Joko Widodo has said he hopes it can be operational after testing is completed by the end of 2022.
Wang and Luhut also signed a memorandum of understanding on maritime cooperation, and discussed the need to accelerate consultations on the long-delayed efforts for a code of conduct in the South China Sea.
China and Asean foreign ministers are expected to discuss the code of conduct when they meet in the southwestern Chinese city of Chongqing this week. Tensions over the energy-rich South China Sea – most of which is claimed by Beijing – have long dogged relations between China and its Southeast Asian neighbours.