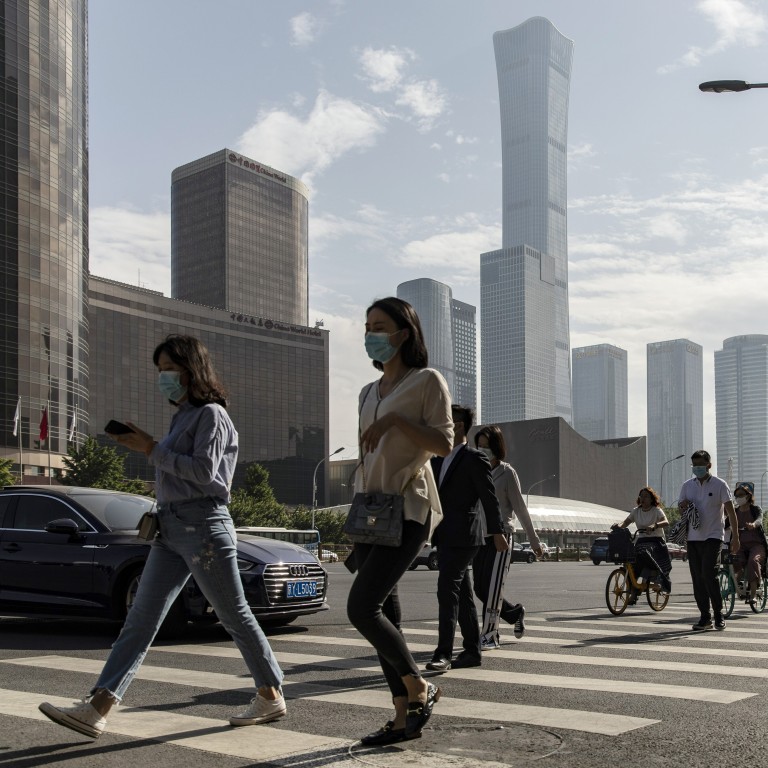 China's Covid-19 border restrictions 'could drive away foreign talent'
With many foreign workers unable to return to China, the talent pool may never fully recover, EU Chamber of Commerce in China says
Entry restrictions are the top challenge cited by survey respondents, who also say forced technology transfer continued despite China banning it
China risks a loss of foreign talent because of strict
Covid-19
border restrictions, and it could harm growth, according to a survey by a major European business group.
Entry restrictions topped the list of challenges cited by respondents in attracting and retaining foreign talent, the European Union Chamber of Commerce in China said as it published its latest business confidence index survey.
Three-quarters of European companies operating in China said they still had foreign workers stranded outside the country because of travel restrictions prompted by the coronavirus.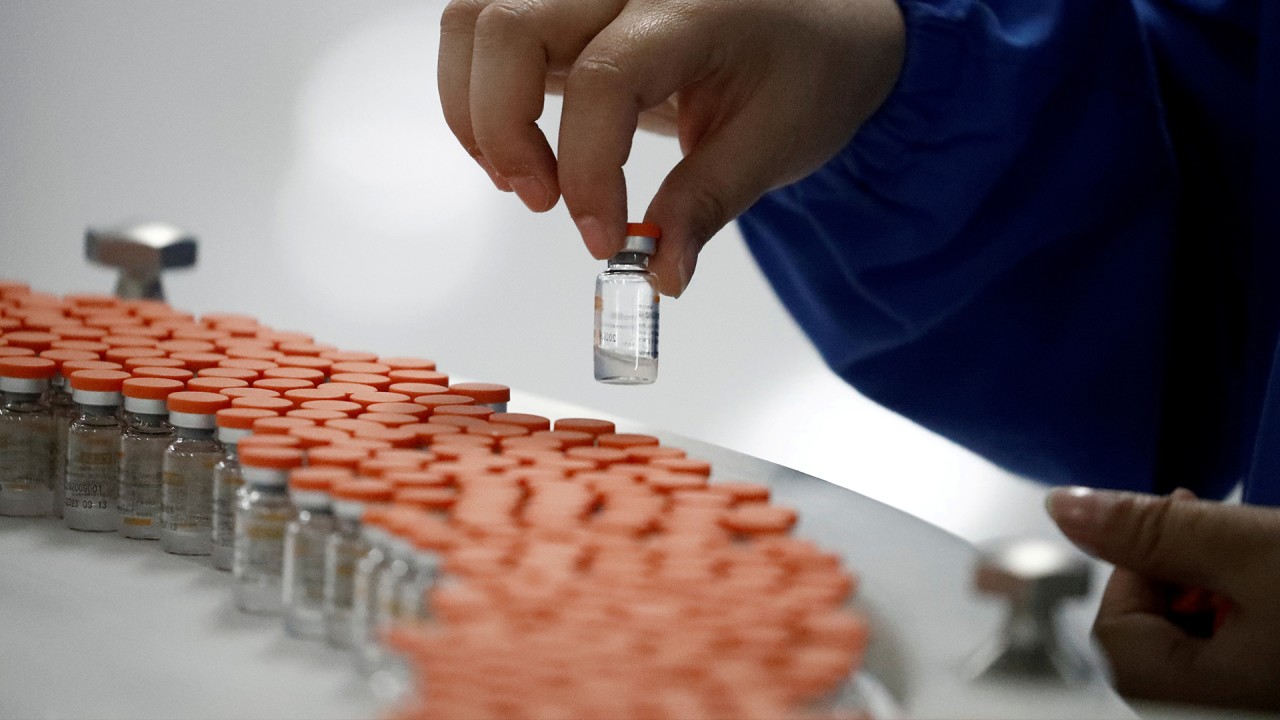 02:07
China relaxes visa rules for foreigners inoculated with Chinese-made vaccines
China relaxes visa rules for foreigners inoculated with Chinese-made vaccines
Loss of foreign talent could have a long-term impact on China's development because "many of those giving up on returning have deep knowledge of conducting business in China, something that replacements will take years to develop", the chamber said on Tuesday.
"While some employees are still attempting to return, many have simply given up and moved on, and there is a concern that China's foreign talent pool may never fully recover," the chamber's report said.
The number of foreign workers in China has been "nosediving" in the past five years, even before the coronavirus pandemic, with the exodus potentially undermining diversity of views in decision-making and harming corporate culture, according to the report.
In the survey, 35 per cent of companies reported a decrease in the number of foreign workers in the past five years, while only 18 per cent said they had increased their foreign headcount.
It was "extremely difficult" to replace foreign expertise and "nearly impossible" to bring in new foreign staff under China's travel restrictions, the chamber's report said.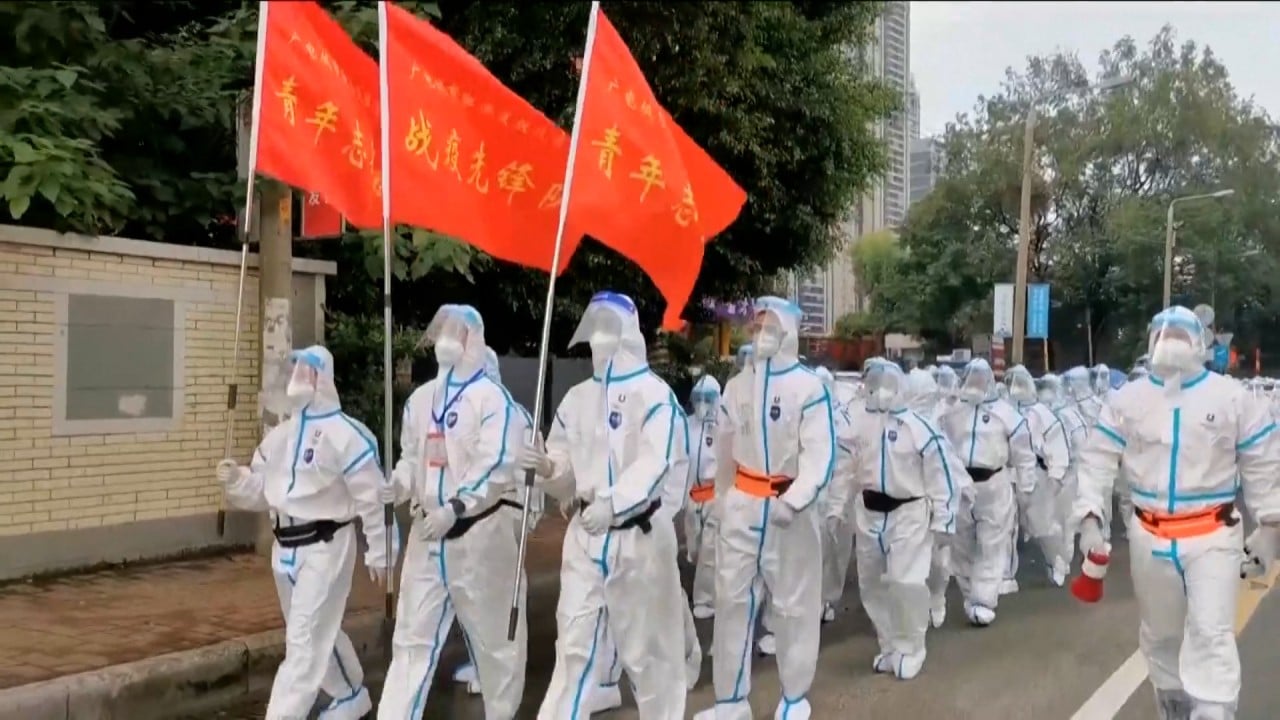 02:11
Guangzhou tightens Covid-19 controls as mass tests expose more cases in Chinese city
Guangzhou tightens Covid-19 controls as mass tests expose more cases in Chinese city
It did not provide figures for last year, but warned that the number could drop further.
Foreign companies also reported difficulties in getting entry permits for engineers for short-term projects, and in gaining entry to China for employees' dependants.
"More than a year after the border was closed to all but a trickle of returnees, the European business community in China is not clear why more efficient solutions cannot be implemented that would allow all foreign residents to return, provided they undergo necessary quarantine procedures," the chamber said.
Public health authorities should state clearly the conditions that would allow foreign workers to return to China, it said.
It also expressed concern about the slow pace of reform in China and said 90 per cent of companies surveyed felt the ease of doing business in China either did not improve or became more difficult last year.
European companies were still being compelled to transfer technology to maintain market access, with 40 per cent of the unfair transfers happening after China last year introduced its Foreign Investment Law, which expressly prohibits forced technology transfers, the report said.
There were fewer than a million foreign workers in China, it said, making up 0.07 per cent of the population – compared with Japan's 1.3 per cent and 1.7 per cent in South Korea.
Despite concerns over foreign workers, European firms reported a resilient performance last year, thanks to the economy recovering more quickly than expected and "pent-up demand" from Chinese consumers, the report said.
For the first time in over a decade, earnings before interest and tax were higher in China than elsewhere in the world for a small majority of respondents, 51 per cent. Two-thirds of respondents were optimistic about their operations in China in the next two years, the highest score since 2014 and up from 48 per cent in the previous survey.
"China became a critical pillar in the global operations of many European multinational companies," the chamber said.
The chamber found that desire among European firms to leave the Chinese market was lower than in its previous surveys, with 9 per cent considering moving any current or planned investment out of China.
"Companies are taking action to secure their operations in China and mitigate exposure to geopolitical trends in order to have a better chance of navigating a future that looks to be fraught with risk, at least in the near to medium term," it said.
The survey was conducted before tit-for-tat sanctions between Beijing and Brussels in March over human rights issues in
Xinjiang
.
The chamber said that, given political tensions between Beijing and Washington, and increasingly Beijing and the EU, "European companies have recognised that the window for solidifying their positions in China may not be open forever".