Asean
Get more with myNEWS
A personalised news feed of stories that matter to you
Learn more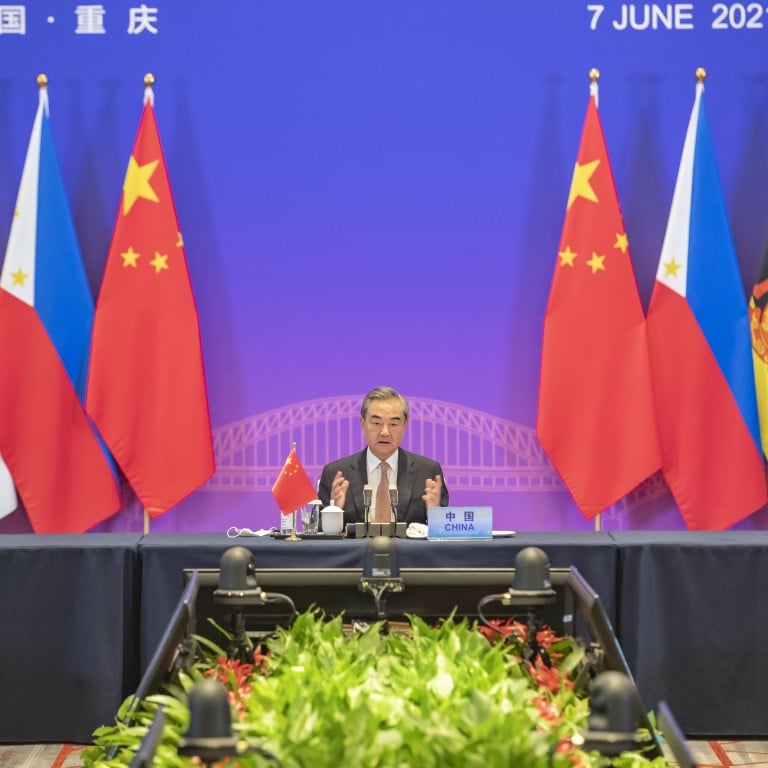 China woos Asean with diplomatic upgrade in its relationship status
Foreign Minister Wang Yi hosts his counterparts from the 10 member states and announces plan to elevate ties to highest level
Boosts for pandemic cooperation and economic recovery promised, as well as progress on South China Sea code of conduct
China is moving to step up influence in Southeast Asia by elevating its ties with
Asean
to Beijing's highest level of diplomatic recognition for regional groups, in an effort
to counter the US
in the region.
Chinese Foreign Minister Wang Yi announced the plan following a meeting with his counterparts from the Association of Southeast Asian Nations in Chongqing, southwestern China, on Monday.
"China has already established such relationships with individual nations of Asean. On this foundation, both sides can explore elevating China-Asean ties to comprehensive strategic partnership, showing that our relationship is forward looking and marking a new milestone on our cooperation," Wang said, according to a foreign ministry statement.
Wang told the assembled foreign ministers that China would boost pandemic cooperation and work with Asean to boost economic recovery, while also pushing forward discussions for a code of conduct in the South China Sea.
"We are willing to strengthen dialogue and consultation with different parties in the South China Sea to properly manage differences and jointly maintain the overall stability of the South China Sea situation, and avoid unilateral actions that intensify conflicts," he said.
Wang said China and Asean would step up joint research on vaccine production and procurement. He also made a veiled attack against the US. "Some countries have implemented quantitative easing policies without a bottom line, which hinders the orderly recovery and balanced development of the world economy."
The elevation of Beijing's relations with Asean to "comprehensive strategic partnership" matches its ties with the European Union, established in 2003, and signifies a higher priority in foreign affairs.
Not all countries and regional groups which have diplomatic ties with Beijing have partnership arrangements, but when they do they are ranked from cooperative partnerships to comprehensive cooperative partnerships, through to strategic partnerships and comprehensive strategic partnerships, before reaching the highest level.
The "comprehensive strategic partnership of coordination in the new era" was added in 2019 to describe China's relationship with Russia.
Observers said the lowest level partnership usually meant the two countries would strengthen cooperation on bilateral issues, such as trade. An upgrade to the strategic level signalled closer coordination in regional and international affairs, including defence.
China's relations with Pakistan are at the highest level, while its ties with Asean members Vietnam, Laos, Cambodia, Myanmar and Thailand are regarded as comprehensive strategic partnerships.
Xu Liping, an expert on Southeast Asia with the Chinese Academy of Social Sciences, said China was seeking to broaden cooperation with Asean through the upgrading of relations, as its rivalry with the US in the region escalated.
"The two sides will focus on more urgent issues at the next stage after upgrading the ties, including containing the pandemic and distribution of vaccines, and the recognition of a health code," he said.
"Asean countries are very important because of their location to both China and the US. [The South China Sea] connects the Pacific Ocean to the Indian Ocean, and Asia to Oceania. It is a field for big countries to compete for influence."
Diplomatic relations between China and its neighbours are complicated by tensions over the South China Sea. Beijing's claims to most of the resource-rich waterway are disputed by Asean members Vietnam, the Philippines, Malaysia and Brunei.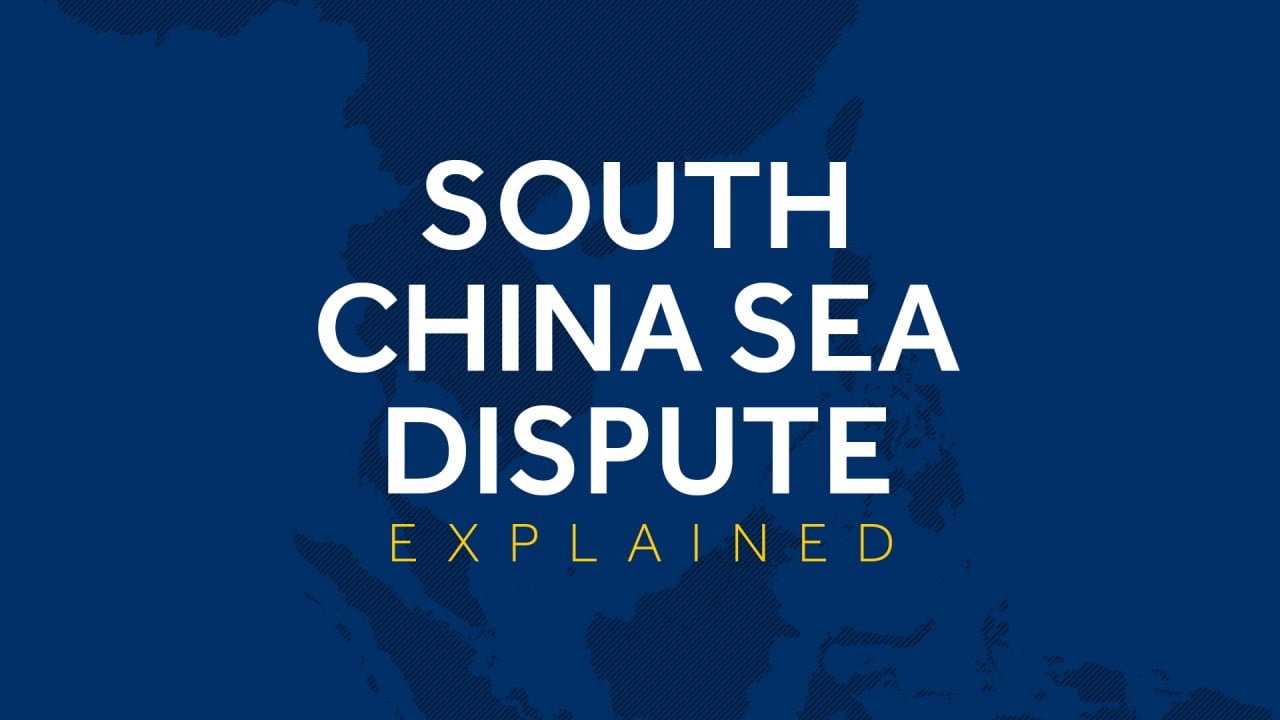 03:23
The South China Sea dispute explained
The South China Sea dispute explained
Last week, Malaysia summoned China's ambassador after PLA aircraft were seen in contested waters off its coast. The US weighed in, saying it supported Malaysia and calling on China to respect the sovereignty of all nations.
A lack of significant progress in relations with Asean amid the pandemic over the past year could be another reason for Beijing to push for an elevation of bilateral ties with the bloc, according to Pang Zhongying, an international relations expert with the Ocean University of China. "In bilateral relations, if you don't go forward, you are going backward," he said.
Concerns over the possible expansion of the Quad – the US-led grouping which includes Japan, Australia and India – that Beijing sees as a move to contain its influence in the region, would also be behind Beijing's attempt to seek a comprehensive strategic partnership with Asean into new areas of politics, security and society, Pang added.
Many of the Asean member states, including Singapore, Malaysia and Thailand, have maintained closer security ties with the US. At the 2019 Asean summit in Bangkok, leaders of the 10 countries issued a joint Indo-Pacific vision – the first time the grouping officially embraced the concept, which is regarded by Beijing as part of Washington's efforts to rally regional players against China's rise.
"But Asean countries are still watching how the US-China rivalry will develop," Pang said. "Asean may be looking for China's support on some pressing challenges, such as economic recovery and vaccines, but it would avoid upsetting the US."
This article appeared in the South China Morning Post print edition as: Beijing elevates Asean ties to counter u.s. influence