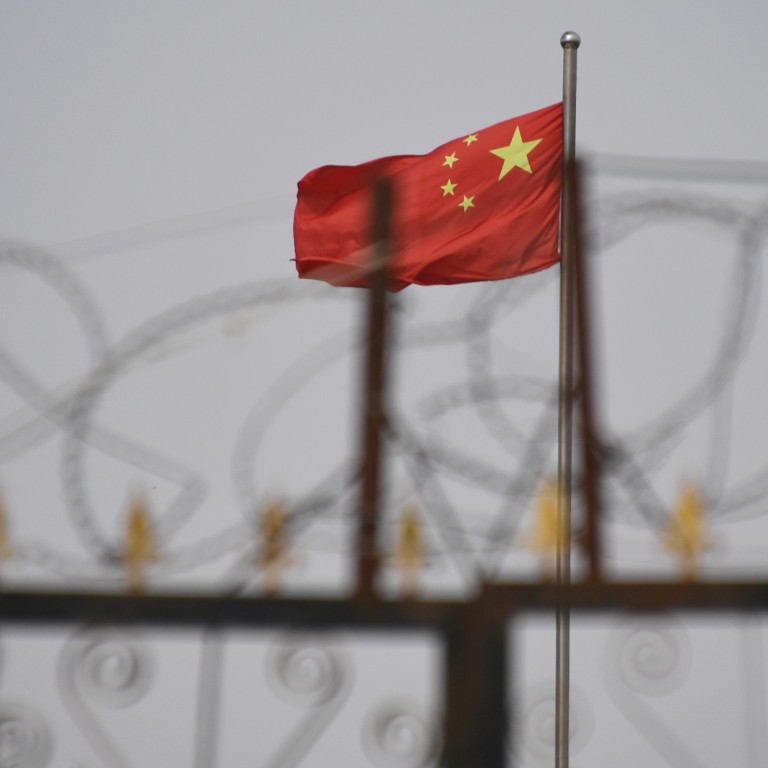 European businesses express alarm over China's anti-sanctions law that could turn companies into 'sacrificial pawns'
The EU Chamber of Commerce in China expresses concern at lack of transparency and says the measures are 'not conducive to attracting investment'
Beijing has yet to provide details of the legislation, but state media has said it will provide a legal basis for retaliation against sanctions
European companies have expressed alarm about a new Chinese anti-sanctions law, saying they are concerned by a lack of transparency.
The law is expected to pass on Thursday at the closing session of the National People's Congress Standing Committee. It will be the first major legal move by Beijing to retaliate against sanctions imposed by Western nations over China's handling of
Xinjiang
and Hong Kong.
"European companies in China are alarmed by the lack of transparency in this process – the first reading was never announced, and there is no draft to examine," said Joerg Wuttke, president of the European Union Chamber of Commerce in China.
"Such action is not conducive to attracting foreign investment or reassuring companies that increasingly feel that they will be used as sacrificial pawns in a game of political chess".
Details of the law have not been announced, but state media said it was aimed at building a legal basis for China to retaliate against foreign sanctions.
A panel discussion on the sidelines of the NPC Standing Committee on Tuesday was told the law would help protect national sovereignty and development interests.
"It is very necessary to have such a law to enrich the legal toolbox for anti-sanctions, anti-interference, and anti-long-arm jurisdiction," state news agency Xinhua reported on Tuesday.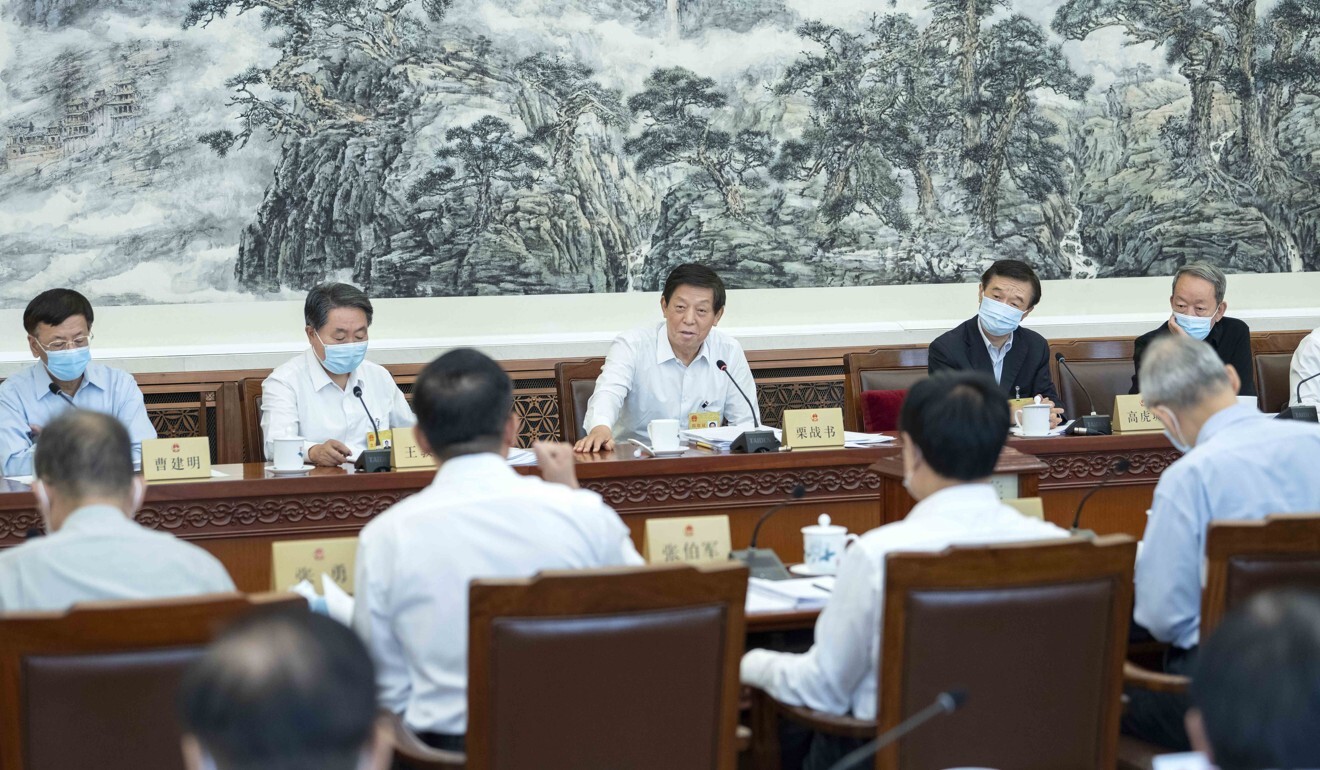 "Participants generally agreed to enact this law, and suggested that the NPC Standing Committee votes to approve it".
Observers said the law would put pressure on foreign businesses to stop complying with Western sanctions as they could face retaliation in China.
Jiao Hongchang, head of the law school at the University of Political Science and Law in Beijing, said there are precedents for not making the first draft public, citing the
Hong Kong National Security Law
as an example
"People would know our bottom line if it were announced, and it would have an impact on the drafting of the law," he said. "On issues relating to national security it could be decided not to make the announcement".
Jiao said China used to react to foreign sanctions through diplomatic channels, but has not used the legal system until now.
"Western countries are skilled at using legal ways, and they solve problems through legislation. But here, we did not use many legal methods to handle our problems," he said.
"The core of this law is to adopt legal means, in line with international practice, and with our country's emphasis on governing the country according to law."
China has used various tools to respond to pressure from foreign sanctions in the past. In January, the Ministry of Commerce issued a "blocking statute" requiring Chinese companies to report any foreign restrictions on economic or trade activities. The statute also enabled the ministry to issue prohibition orders against compliance.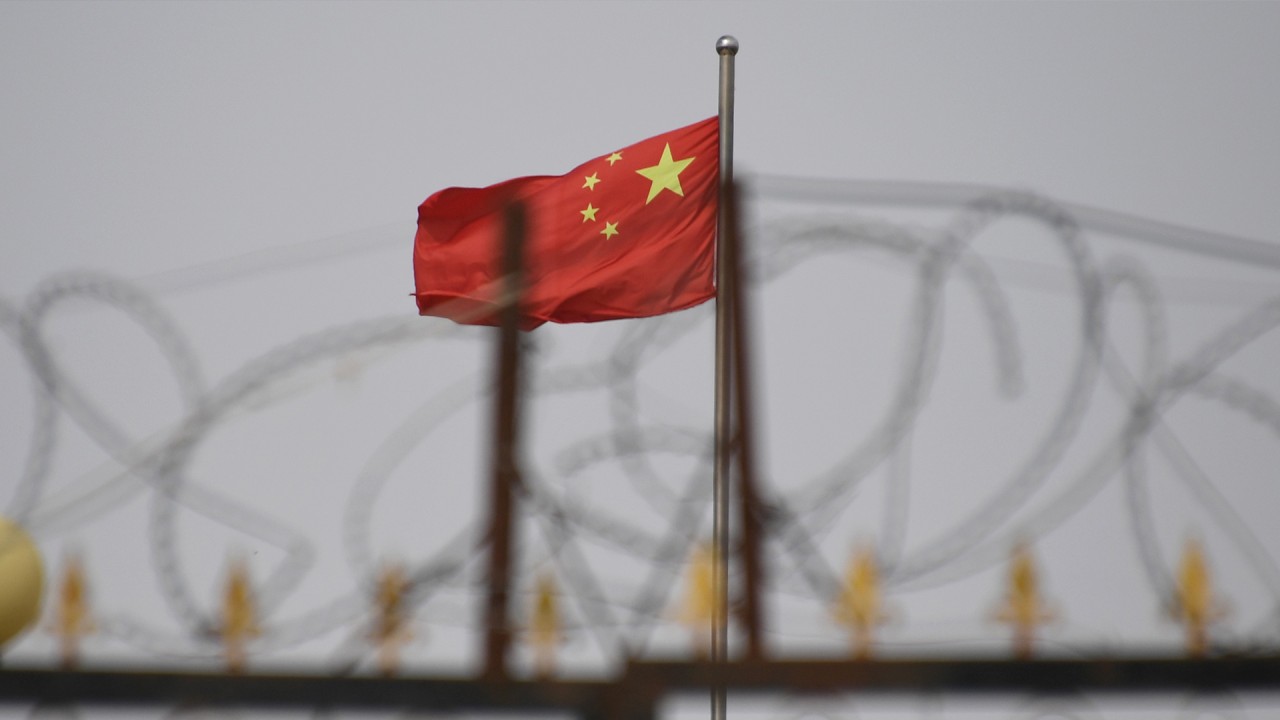 03:36
Beijing hits back at Western sanctions against China's alleged treatment of Uygur Muslims
Beijing hits back at Western sanctions against China's alleged treatment of Uygur Muslims
Bing Ling, a professor of Chinese law at the University of Sydney, said foreign businesses have to weigh up geopolitical risks.
"The law may allow them to assess and manage the risks better," he said. "Again, the devil is in the details; if the law merely confers large and uncontrolled power on the government, it may not be helpful at all".
Additional reporting by Sarah Zheng
This article appeared in the South China Morning Post print edition as: Chinese legal experts try to ease worries of foreign firms on retaliatory move