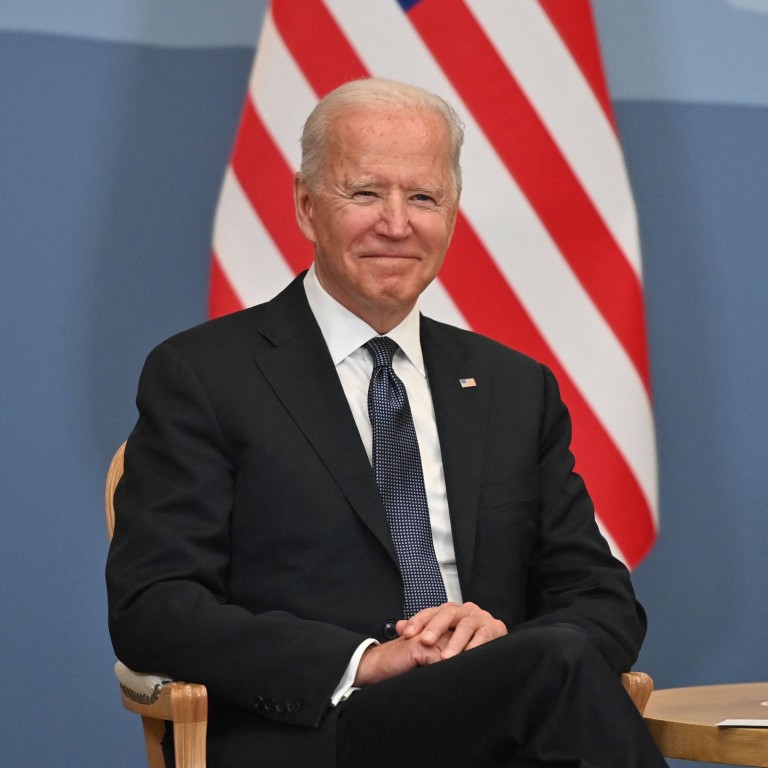 EU, US launch trade, technology council to outcompete China
A joint EU-US statement says the council would focus on removing trade barriers, setting global standards and promoting joint innovation in key technologies
'We commit to building an EU-US partnership on the rebalancing of global supply chains in semiconductors,' statement reads
The
European Union
and
United States
launched a trade and technology council that seeks to "write the rules of the road" on the global economy, in the face of growing competition from
China
. 
It was the latest salvo against Beijing on US President
Joe Biden
's whistle-stop European tour, which had seen him succeed in rallying support among the
G7
,
Nato
and now EU for a much-vaunted transatlantic coalition to face down China's rising influence. 
A joint EU-US statement said the council would focus on removing trade barriers, setting global standards and promoting joint innovation in key technologies.
"Cooperation within the [council] will also feed into coordination in multilateral bodies and wider efforts with like-minded partners, with the aim of promoting a democratic model of digital governance," it read.
"Notably, we commit to building an EU-US partnership on the rebalancing of global supply chains in semiconductors with a view to enhancing EU and US respective security of supply as well as capacity to design and produce the most powerful and resource efficient semiconductors," it added.
Martijn Rasser, a former Central Intelligence Agency officer now working for the Centre for a New American Security, said the council's agenda should be "bold and broad" and focus on tackling "straightforward shared problems to serve as a proof of concept".
"The rare earths dilemma is such an issue," he said. "The problem – China dominates mining and processing – is acute and well understood. And the solution is readily apparent: a mix of investments in new mines and processing capabilities, collaborative rare earths recycling efforts, and longer-term research into man-made alternatives."
Biden's strategy over the course of the trip, his first overseas visit since assuming office in January, appeared to apply more carrot than stick in a bid to secure Brussels' support on China issues. 
At Tuesday's summit, the US and EU agreed to a five-year pause on a 17-year Boeing-Airbus trade dispute, the longest in World Trade Organization (WTO) history, although separate Trump-era tariffs on steel and aluminium remain in place.
US statements on the suspension said it will allow both parties to focus on tackling China's trade and economic practices, although the EU does not appear to be on exactly the same page in that regard. 
A US government fact sheet on the resolution had the subheading, "United States and EU Reach Agreement to Address Shared Challenges from China", and mentions China seven times.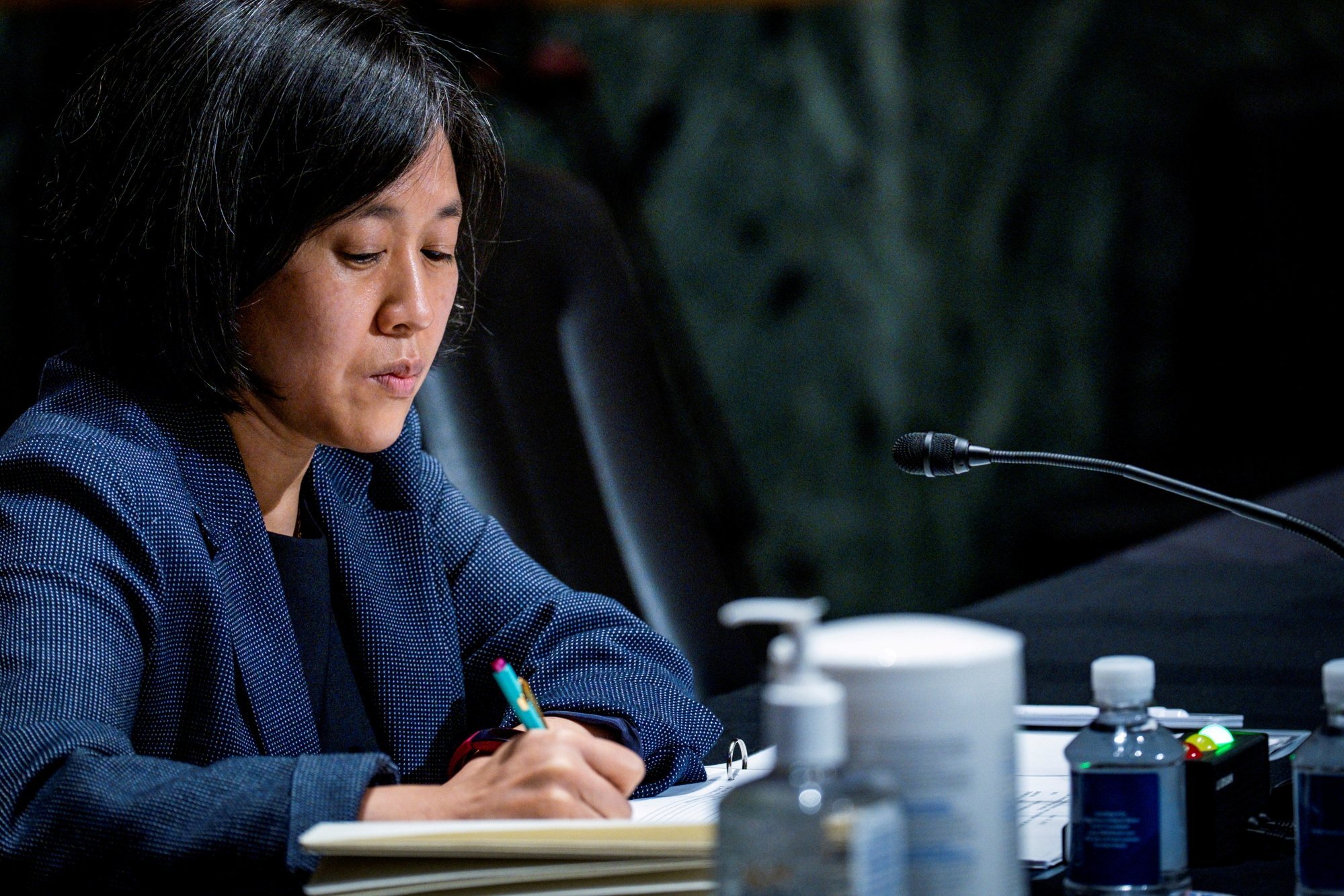 The EU version fails to mention China at all, instead referring to "non-market practices of third parties that may harm our large civil aircraft sectors".
Nor did EU institution presidents Ursula von der Leyen or Charles Michel refer to China in relation to the dispute in a post-summit news conference. 
A statement from Biden, on the other hand, said the agreement would help the US and EU "challenge and counter China's non-market practices in this sector that give China's companies an unfair advantage". 
US Trade Representative Katherine Tai told reporters the suspension could be a model for how they can work together to tackle "other challenges posed by China and non-market economic competition". 
But the joint statement issued after the summit criticised China's human rights record.
"We intend to continue coordinating on our shared concerns, including ongoing human rights violations in
Xinjiang
and Tibet; the erosion of autonomy and democratic processes in Hong Kong; economic coercion; disinformation campaigns; and regional security issues," it read.
"We remain seriously concerned about the situation in the East and South China seas and strongly oppose any unilateral attempts to change the status quo and increase tensions," it continued, adding that the pair also "underscore the importance of peace and stability across the Taiwan Strait, and encourage the peaceful resolution of cross-Strait issues".
The statement reiterated the G7's demand for a further investigation into the origins of the coronavirus pandemic "that is free from interference".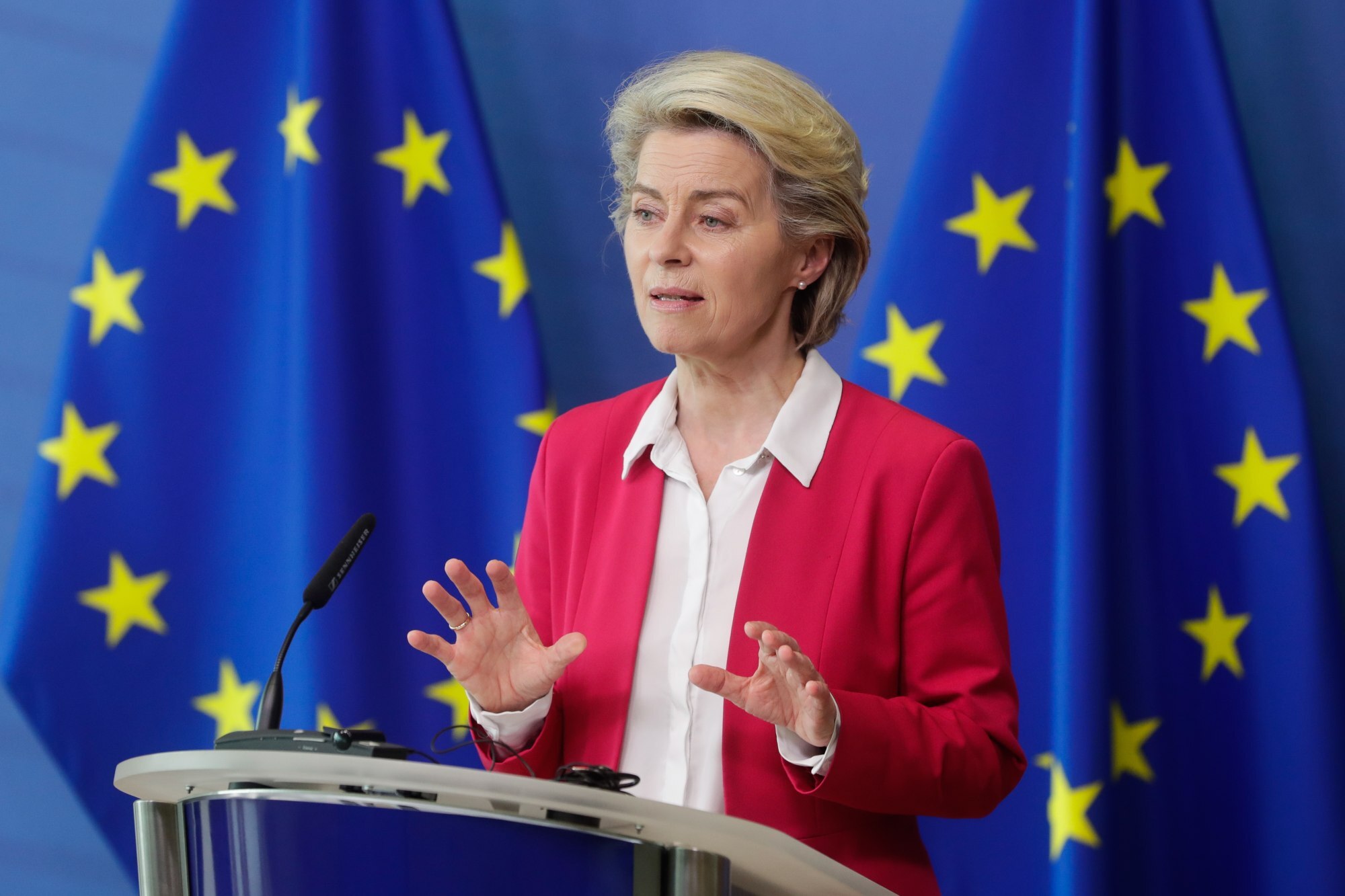 At a press conference after the summit, EU officials also took aim.
"If it comes to human rights and human dignity, we are systemic rivals, without any question, and it was very clear at the G7 that we have to speak up on that, that we have to call on that and be very clear that this is the main issue that clearly divides us," said von der Leyen.
The EU's resolve on China has toughened nearly six months since a bilateral
investment pact
was agreed in principle. The deal has since been shelved after a nosedive in relations.
At a press conference following a meeting with Canadian Prime Minister Justin Trudeau earlier on Tuesday, von der Leyen said "Europeans want to diversify our imports, away from producers like China, because we want more sustainability". 
"We want less environmental damage, and we want transparency on labour conditions, these raw materials, like for example critical minerals and metals, are indispensable for the green and the digital transition on trade," she said. 
China, perhaps recognising the direction of travel in Europe, came out swinging ahead of Tuesday's Brussels summit, accusing Washington of poisoning ties with the EU and urging the bloc to maintain its independence. 
"The United States is engaged in ideological line drawing and a small circle against China, but the interests of the United States and the European Union are different," said foreign ministry spokesman Zhao Lijian at a news conference in Beijing on Tuesday.
"The European Union is independent, and relevant European countries will not tie themselves to the American anti-China chariot."