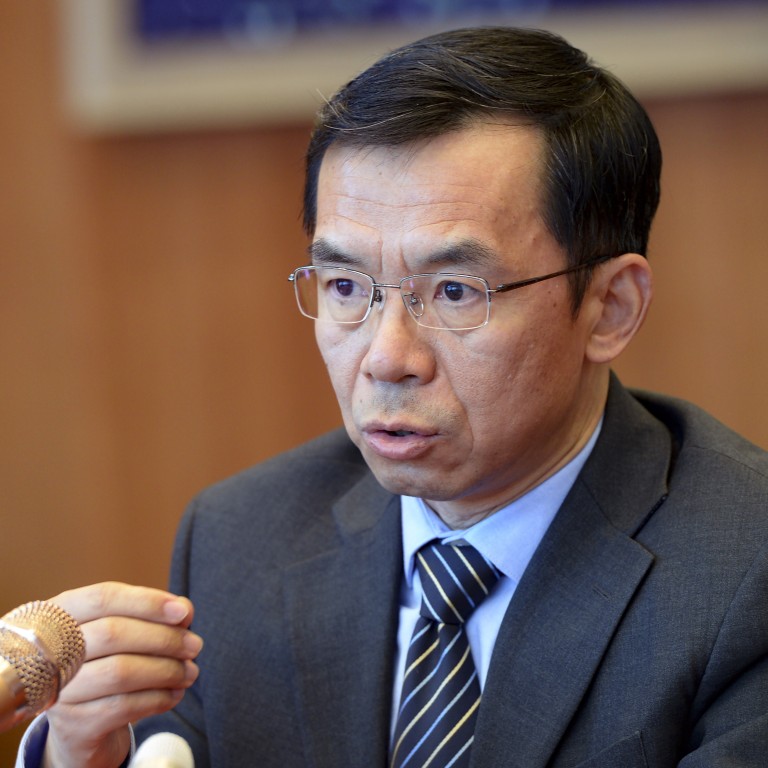 China's Wolf Warrior diplomacy is our justified defence – get used to it, says outspoken diplomat
Chinese ambassador to France Lu Shaye says striking back embodies the 'achieve something' mantra of Deng Xiaoping
His remarks come after President Xi Jinping called for top party officials to build a more 'respectable' image of China
One of China's most outspoken diplomats said the country's
Wolf Warrior
diplomacy was a "justified defence" against Western criticism and that the world had to get used to China's new diplomatic style.
Lu Shaye, the Chinese envoy to France, said in the past China had kept a low profile but its strength and rising status over the years and increasing pressure from the West had sparked its need to react.
He said China had shifted its focus from late leader
Deng Xiaoping
's mantra of
tao guang yang hui
– "hide your strength, bide your time" – to a lesser known but more assertive line of "achieve something".
"Comrade Deng Xiaoping talked about tao guang yang hui, but there is the latter half of the sentence – you suo zuo wei [achieve something]," Lu said in an interview with Chinese news site Guancha.cn published on Wednesday. "Our striking on diplomatic and public opinion fronts is a form of 'achieve something'."
Lu said China must "do something" to fight back as it engaged in a public opinion war.
"In this era, we put more emphasis on 'achieve something' because it is something we must do," he said. "The West has launched a public opinion war against us. How can we not fight back? China's image would be tarnished as they desire if we do not strike back."
Some critics said Xi's remarks were a rare admission of Beijing's isolation which has been exacerbated by aggressive Wolf Warrior diplomacy as well as ineffective propaganda and influence campaigns abroad.
Lu denounced the term "Wolf Warrior diplomacy", saying its negative meaning had been imposed on China by the West, but he also defended the nation's combative diplomats.
"Westerners criticise us for being undiplomatic. We do not evaluate our work by how foreigners see us but whether the people in our nation are happy with our work," he said. "We will not stop what we are doing simply because foreigners don't like what we do.
"In fact, it is them who are the real aggressors and not us. We never actively attack or provoke others. What we do is justified defence to safeguard our own interests."
In a recent interview with French journalists, "I told them, our style has changed and you need to get used to our new style," Lu told Guancha.cn.
The Chinese diplomat described it as a "protracted war that will last through the entire duration of the great rejuvenation of the Chinese nation".
"We need to have long-term planning, just like Chairman Mao talked about the protracted war. The public opinion war is a strength of the West but a weakness for us," Lu said, adding that China needed an army of diplomats, media workers and academics for this.
"In this struggle, we need to constantly improve … I believe we will become better and better in the next few years."
Wu Qiang, a political analyst in Beijing, said Lu's speech signalled China's shift from Deng's mantra of "hide your glory, bide your time" to emphasise struggle in foreign policy.
"[Tao guang yang hui] is a form of opportunism and political tactics rooted in traditional Confucian politics for the country to integrate into the world after the Cold War," Wu said. "The great struggle has become the core of China's entire diplomatic strategy, which may appear as a compromise, or as Wolf Warrior."
He said it was a response to the isolation and tough environment facing China and was unlikely to change even with Xi's recent call for better communication.
Additional reporting by Amber Wang