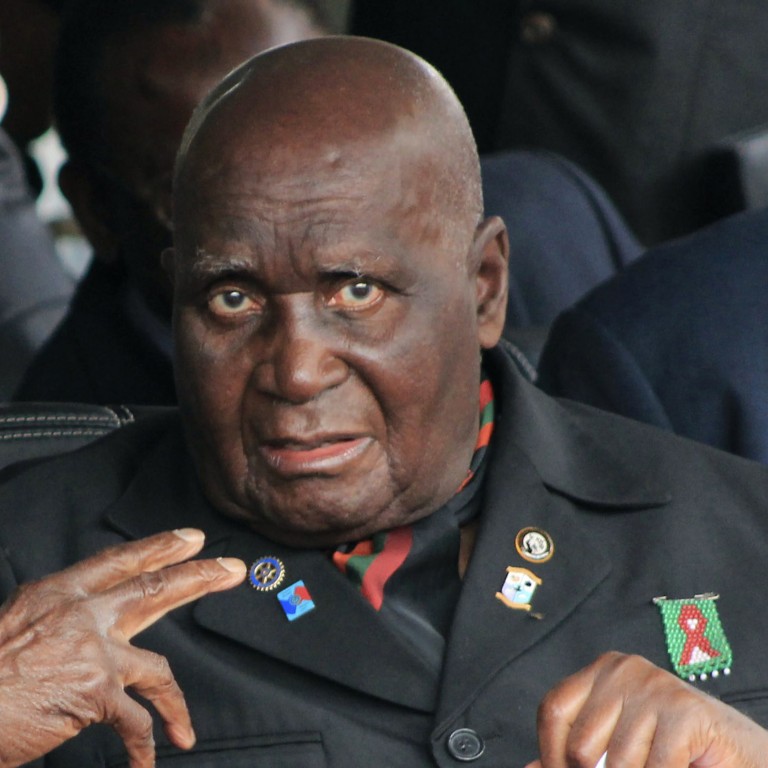 China pays tribute to Zambian independence leader Kenneth Kaunda as 'old friend of the Chinese people'
Beijing sends respects to African liberation leader who made way for multiparty democracy in 1991
China helped Kuanda bypass white-minority regime in Rhodesia by building rail link to Tanzania – a pivotal moment in the country's relations with Africa
China has paid tribute to Zambia's founding president Kenneth Kaunda as a liberation hero and "old friend of the Chinese people".
Kaunda was highly regarded in China because of his role as one of the African leaders who helped China regain its seat at the United Nations from Taiwan.
His rule also marked a pivotal moment in China's relationship with the continent when Beijing stepped in to fund a rail link to the coast after the white-minority regime in Rhodesia cut the country's access to the coast.
Chinese foreign ministry spokesman Zhao Lijian said on Friday that Kaunda was "internationally renowned and the older generation of leader, politician and social activist of African independence movements".
"Mr Kaunda had been committed to the friendship of the two countries, and set forth the innovative expression of 'all-weather friendship', an accurate and expressive description of China-Zambia relations," Zhao said.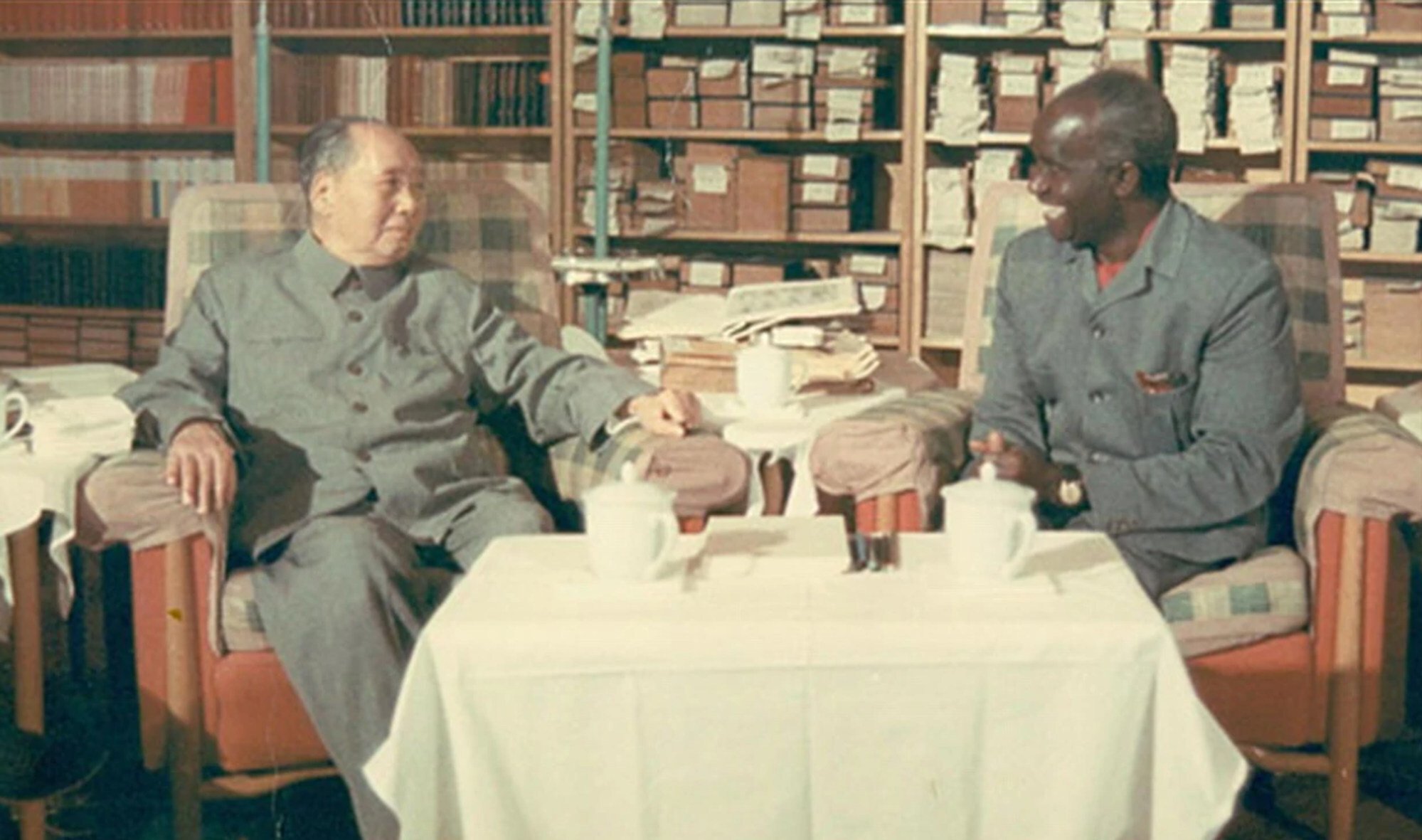 Wu Peng, director general of the Chinese foreign ministry's department of African affairs, said the Zambian people had lost their great founding father, and the "Chinese people have also lost a cordial old friend".
"We extend our deep condolences and will always remember his contribution to China-Zambia friendship," Wu tweeted.
In Zambia, the Chinese embassy, said: "The China-Zambia friendship, established by leaders of the older generation including Kaunda, is all-weather in nature and has an important status in and wide-ranging influence on China-Africa relations."
Zambian President Edgar Lungu declared 21 days of national mourning in honour of Kaunda.
Emmanuel Matambo, a senior researcher at the University of Johannesburg's Centre for Africa-China Studies, said relations between China and Zambia were strong under Kaunda adding: "They were based on an intersecting hatred for colonial and settler rule."
After he left power, Zambia-China relations became more pragmatic, with economic considerations dominating. "Currently, Zambia-China relations are strong in terms of infrastructure and debt contraction," Matambo said.
Stephen Chan, a professor of politics and international relations at the School of Oriental and African Studies in London, highlighted a meeting between Kaunda and Mao Zedong in Beijing in 1974, where the Chinese leader had introduced his own definition of the third world.
"Mao waited for Kaunda's visit to Beijing in 1974 before announcing the Chinese Three Worlds Theory – basically the non-aligned countries led by China – so that the theory would seem to have the blessing of the wise Zambian leader," Chan added.
A major symbol of China-Zambia relations is the Tanzania-Zambia Railway (Tazara), which links Zambia's Copperbelt region to the port of Dar es Salaam in Tanzania.
After the United States and Soviet Union both refused to fund it, the railroad was built by China between 1970 and 1975, at a cost of US$500 million via an interest-free loan to be repaid over 30 years.
Zambia was desperate for this railway after the white-ruled administration of Ian Smith in neighbouring Rhodesia, which was opposed to the transfer of power to the black majority, cut the country's only existing outlet to the sea.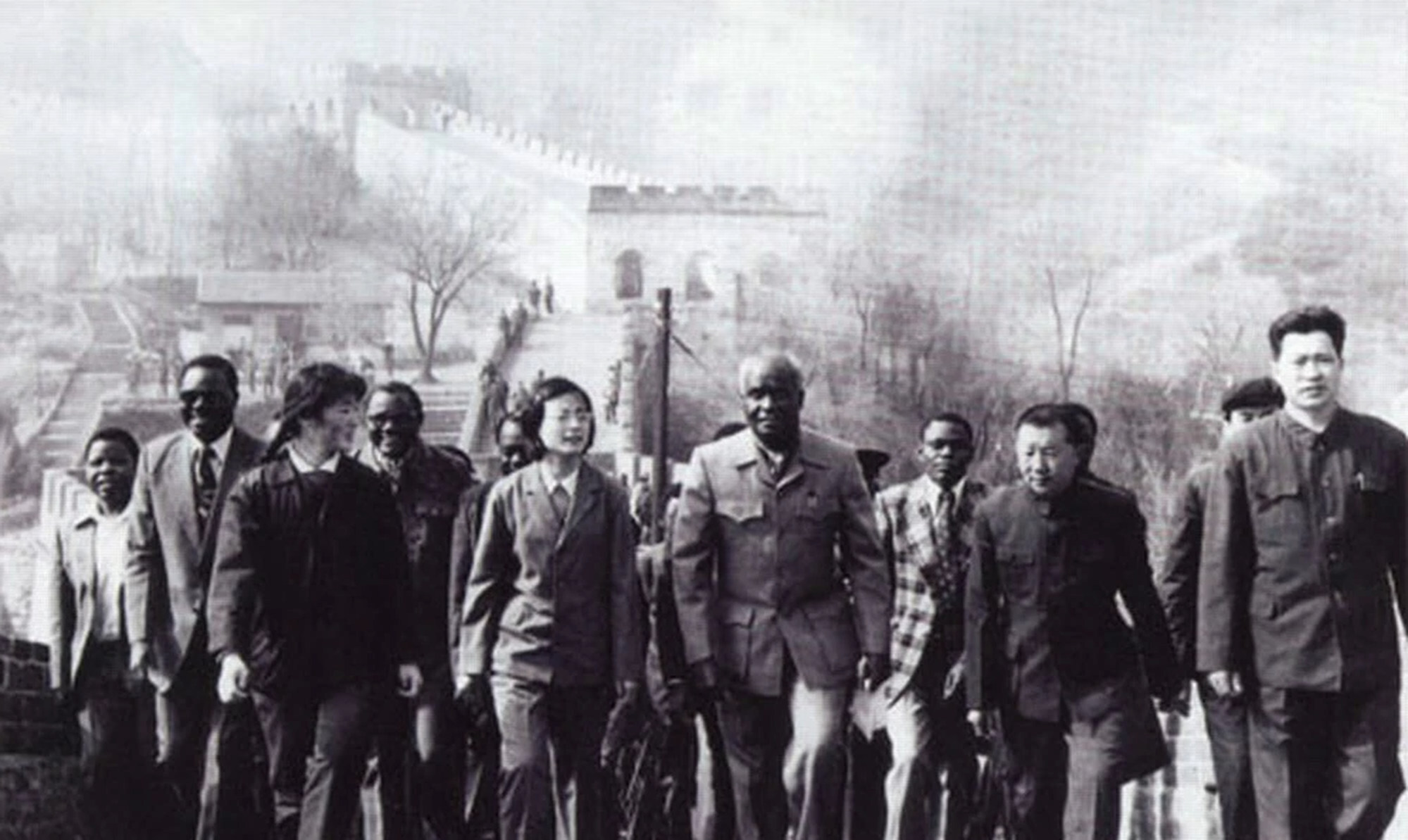 David Shinn, a professor at George Washington University's Elliott School of International Affairs, said the railway was a major milestone in China's relationship with Africa that Beijing continues to refer to today.
"It was financed and constructed by China during the Cold War, the Sino-Soviet conflict, and the Cultural Revolution in China when Beijing had few resources to share. Yet, it went ahead with the railway, which, interestingly, was never an economic success," Shinn said.
Kaunda stepped down after he was forced to introduce multiparty rule and was subsequently defeated in the 1991 presidential election.
The mining industry was now key to the two countries' relationship, he added.
Zambia is Africa's second-largest copper producer, and exports most of the mineral to China. Several Chinese companies, including China Nonferrous Metals, have invested in Zambia's copper mines.
Up to 25,000 Chinese workers were sent to Africa to build the Tazara railway and many remained, giving Zambia one of the largest Chinese diaspora populations in Africa.
Professor Derek Peterson, an historian of east Africa from the University of Michigan, said the country had been caught in a political and economic paradox in Kaunda's time.
The economy of Zambia was geared very largely around mining and the export of copper. But Zambia's logical trading partner was Rhodesia, which during much of Kaunda's presidency was dominated by a white racist regime, Peterson said.
The Tazara railway was, for Kaunda, a way out of this bind. "It was, in its conception, a libratory project, meant to give Zambia and Tanzania means to circumvent the racist regimes of South Rhodesia and South Africa," Peterson said.
Peterson said that for Kaunda – as for Julius Nyerere of Tanzania – an alliance with China was a way to circumvent the great power of alliances of the time and he did not regard the Cold War as a struggle in which Zambia or other African states were interested.