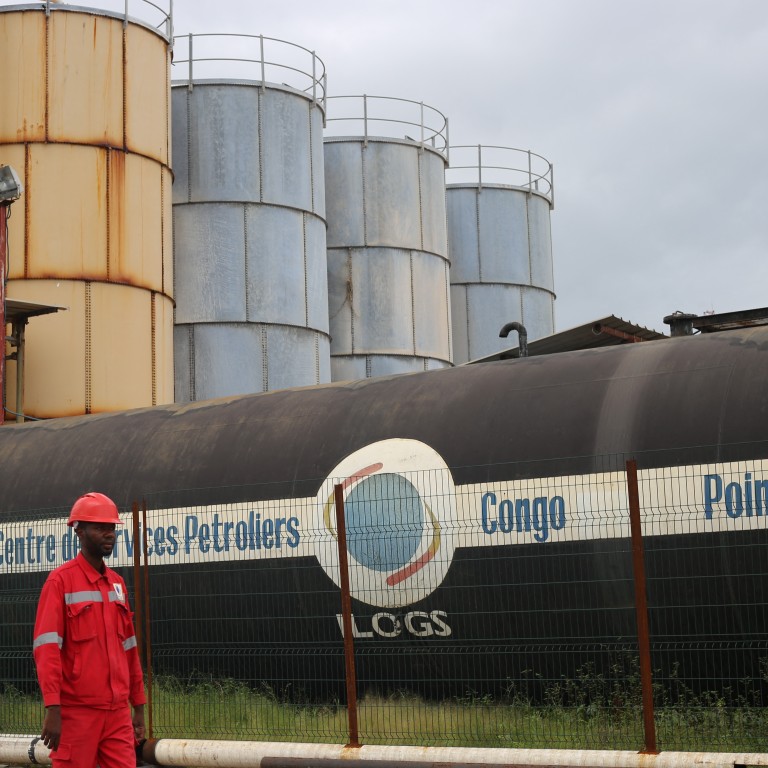 China agrees to second debt restructure for Republic of Congo
Xi Jinping responds positively to direct appeal from his Brazzaville counterpart to renegotiate terms of US$2.4 billion loans
A renewed agreement with Chinese lenders will help the central African country unlock funding from the IMF
China has once again come to the rescue of the
Republic of Congo
, with President
Xi Jinping
agreeing to restructure the central African country's US$2.4 billion worth of loans amid a debt crisis.
In a call with Xi on Monday, President Denis Sassou Nguesso asked China to restructure the loans, according to officials in Brazzaville. Finance Minister Rigobert Roger Andely told a media briefing Xi had approved the request "and thanked him for this proposition".
Andely said a team would be appointed with representatives from both sides to agree on the terms and conditions of the debt restructuring deal.
The deal could help ease the country's debt troubles and also unlock
International Monetary Fund
lending stalled after the Republic of Congo, also known as Congo-Brazzaville, failed to meet conditions set by the Bretton Woods Institutions, including that it keep debt at sustainable levels.
This is Congo-Brazzaville's second bailout from China in about two years, after Beijing in 2019 restructured its debt and helped to unlock US$449 million from the IMF. But only US$45 million was disbursed before the IMF suspended payments and the country's debt situation has worsened since last year because of the pandemic and a slump in oil prices.
"The debt is an obstacle to the conclusion and the continuation of relations with the IMF within the framework of the extended facility which was concluded in July 2019," Andely said.
During the call, Xi said China would "encourage more Chinese companies to invest in Congo (Brazzaville), and is willing to deepen cooperation with the Congo in areas such as medical and health, agriculture, and people's livelihood".
He also promised to provide
Covid-19 vaccines
and other support for Congo's fight against the pandemic and help Congo's industrialisation and economy.
Sassou Nguesso said his country was willing to work with China to deepen their friendly relations and actively build the
Belt and Road Initiative
.
Congo-Brazzaville – the third-largest crude oil producer in Sub-Saharan Africa, after Nigeria and Angola – has seen its debt rise to 110 per cent of its gross domestic product, a level the IMF has said is unsustainable.
China holds more than a third of the nation's debt, which stands at about US$9 billion. Since 2017, Brazzaville has been trying to get financing to revive its economy from the IMF, which demanded a restructure of its Chinese loans as a precondition for a three-year extended credit facility programme.
In its report last year on the Republic of Congo, the IMF said that, despite the 2019 debt restructuring agreement with China, "external public debt remains unsustainable with the net present value of external debt in per cent of GDP projected to remain above the indicative threshold in the medium term".
"Restoring debt sustainability crucially hinges on the pursuit of fiscal consolidation and the restructuring of private commercial claims, while clearance of arrears remains crucial for ending the debt distress event," it said.
According to Mark Bohlund, a senior credit research analyst at REDD Intelligence, the April 2019 rescheduling had extended the maturity of two-thirds of Congo-Brazzaville's debt with China by 15 years, leaving the remainder to be repaid by the end of this year. "It is most likely the repayment of this final third that is now being rescheduled."
But he added that, while the Chinese loans had played a part in the Republic of Congo's debt distress, so had so-called pre-purchase loans from oil traders Glencore and Trafigura, "which have been at higher interest rates than the borrowing from China".
Bohlund said the 2019 debt restructuring and IMF programme had hinged on a write-off of these debts, but the Republic of Congo authorities had been unable to get the companies in question to agree. Congo-Brazzaville owes Trafigura and Glencore about US$1.7 billion.
"Trafigura announced that it had reached an agreement with the Republic of Congo government in March. Nothing has been heard from Glencore yet, but the new IMF deal indicates they have agreed to their debt being written down," Bohlund said.
Earlier this month, Andely met with senior officials on the need to resume relations with the IMF. The Congolese finance minister promised that "from now on, debt servicing will be ensured, with a view to normalising relations with all creditors, especially external ones".
In the same meeting, Andely said there were "two major issues that need to be addressed urgently to make the Congo's debt sustainable, namely the debt owed to the Chinese partner and the debt contracted with oil traders".
Congo-Brazzaville's troubles can be traced to mid-2014 when crude oil prices fell from a high of US$100 per barrel to as low as US$30. Oil sales account for more than 70 per cent of its revenues.
Debt levels rose to 118 per cent of Congo-Brazzaville's annual economic output by 2017. With a deep hole in the country's finances, it was China that stepped in to help. According to the IMF, China has historically provided the bulk of the central African country's external financing.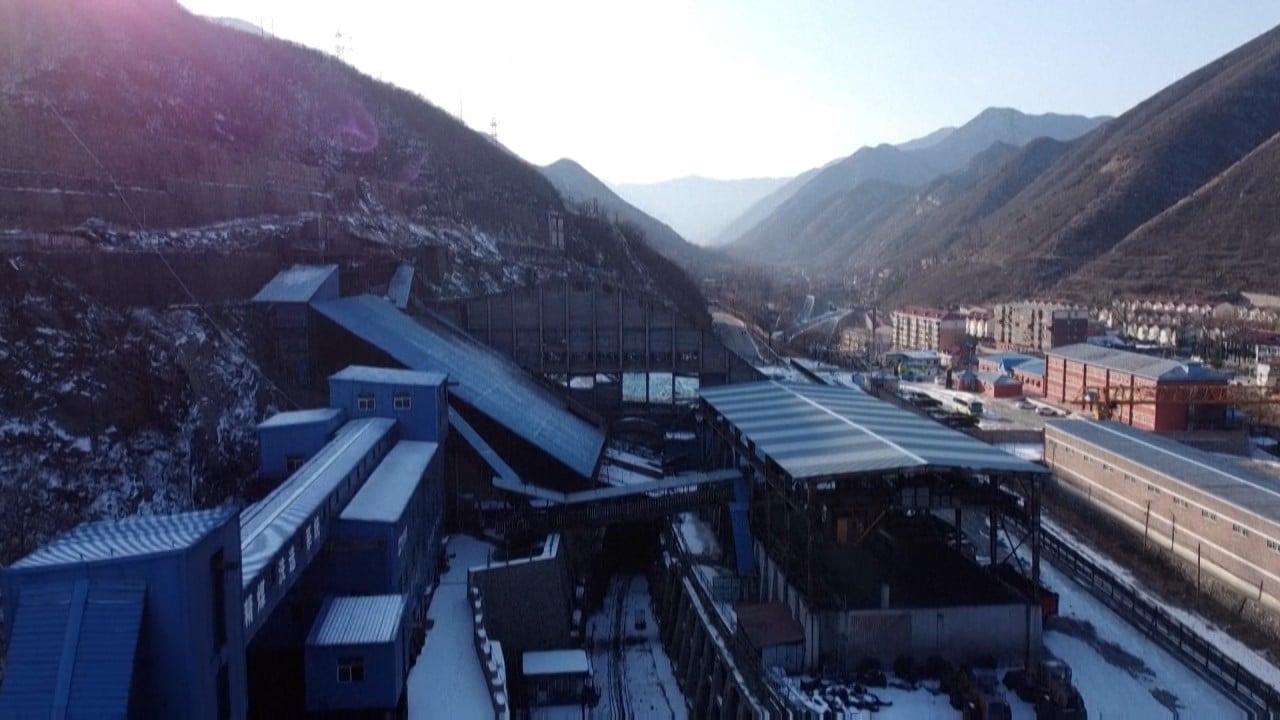 02:06
Chinese cash funds African coal plants despite environmental concerns
Chinese cash funds African coal plants despite environmental concerns
Xi also held talks on Monday with his Tanzanian counterpart
Samia Suluhu Hassan
, promising continued expansion of belt and road projects there. He said China would help Tanzania expand its agriculture, transport, communications, tourism, and energy sectors, and encourage and support more Chinese companies to invest and start businesses in the east African country.
Xi reminded Hassan that relations between China and Tanzania were "forged by the leaders of the older generation of the two countries and has withstood the test of the changing international situation".
The US$500 million China-funded Tanzania-Zambia railway – linking the port of Dar es Salaam to Zambia's Copperbelt region – was built during founding president Julius Nyerere's tenure.
Tanzania was also the first country in Africa Xi visited when he became president in 2013.
"During that visit, I first put forward the concept of true affinity and sincerity, which has now become the basic policy concept of solidarity and cooperation between China and developing countries," he said.
Hassan, who assumed the presidency in March after the death of
John Magufuli
, congratulated Xi on the centenary of the Chinese Communist Party. "Under the leadership of the Communist Party of China, the Chinese people have achieved world-renowned achievements one after another on the road of socialist construction."
Hassan also said Tanzania "is willing to work with China to actively promote the joint construction of the belt and road".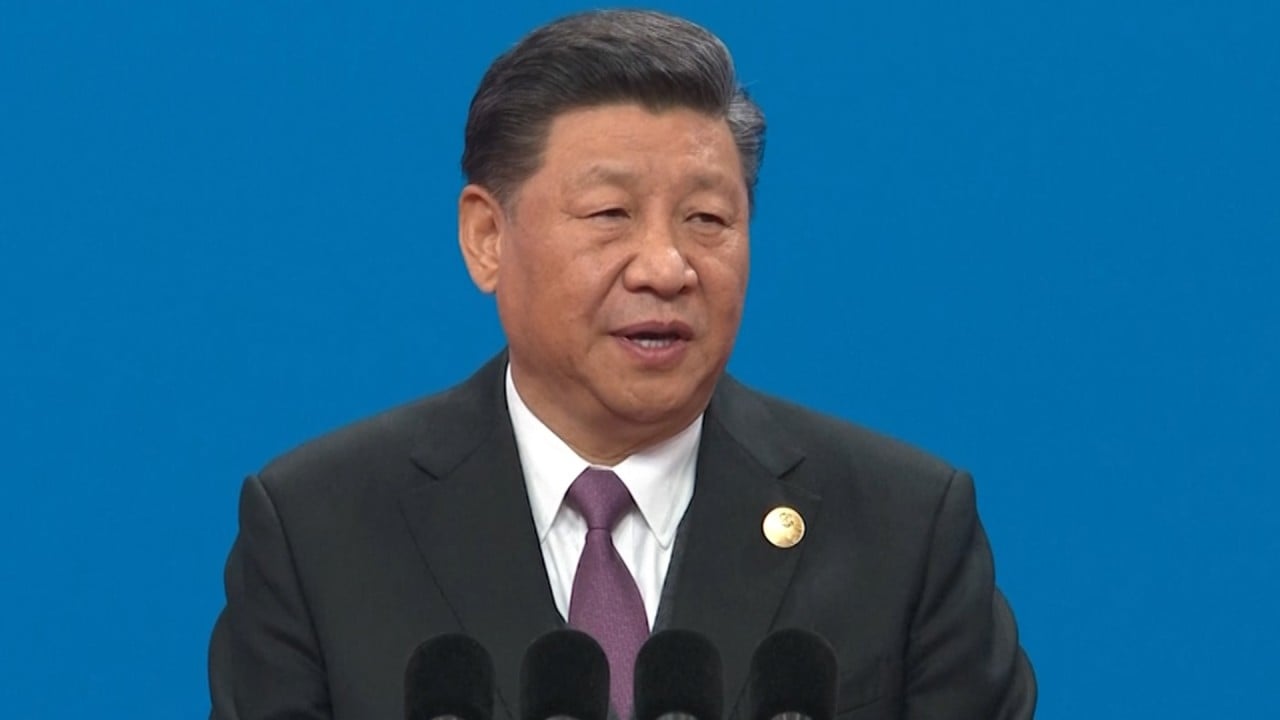 01:25
Xi sets tone for future Belt and Road development at Beijing forum
Xi sets tone for future Belt and Road development at Beijing forum
China and Tanzania have enjoyed strong and cordial relations but economic ties soured during Magufuli's first term in office, as Chinese firms missed out on rail and other mega contracts. Magufuli suspended the US$10 billion Bagamoyo megaport and special economic zone amid disagreements over terms with China Merchants Holdings International, China's biggest port operator.
However, a visit to Tanzania by Chinese Foreign Minister Wang Yi in January was seen as an attempt to mend relations with Beijing's long-time ally.
Wang witnessed the signing of a US$1.3 billion contract with the China Civil Engineering Construction Corporation and China Railway Construction for the fifth phase of the Tanzania Standard Gauge Railway – a 341km (212 mile) link between Mwanza on the shores of Lake Victoria and the town of Isaka.
This article appeared in the South China Morning Post print edition as: China bails out Republic of Congo with second deal to restructure debt