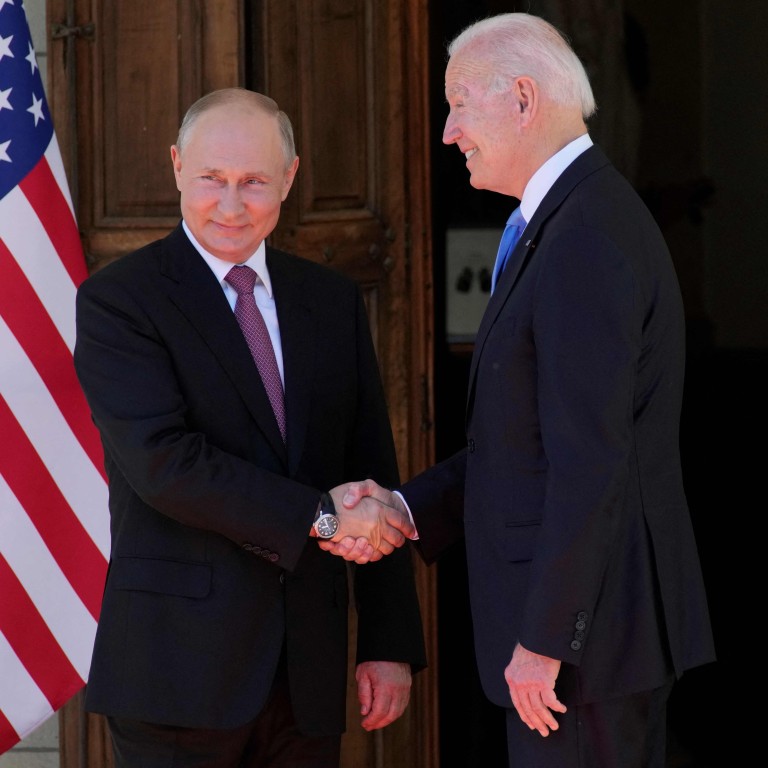 Opinion
As I see it
by Shi Jiangtao
As I see it
by Shi Jiangtao
As Biden's foreign policy on China comes into focus, Putin cherishes being the lesser of two evils
A meeting between the US and Russian presidents legitimises Putin's embattled regime, say critics of Biden
Biden has already pushed America's allies and partners towards taking a united stand on China's perceived threats over Xinjiang, Hong Kong and Taiwan
Russian President
Vladimir Putin
last week offered a philosophical take on today's world affairs, which in a sense aptly summed up the problems we are facing.
Basking in the limelight of the world stage,
Putin
was responding to a question about the prospect of a new bond with the United States after his first meeting with an American leader since 2018, a summit that ended without any breakthroughs.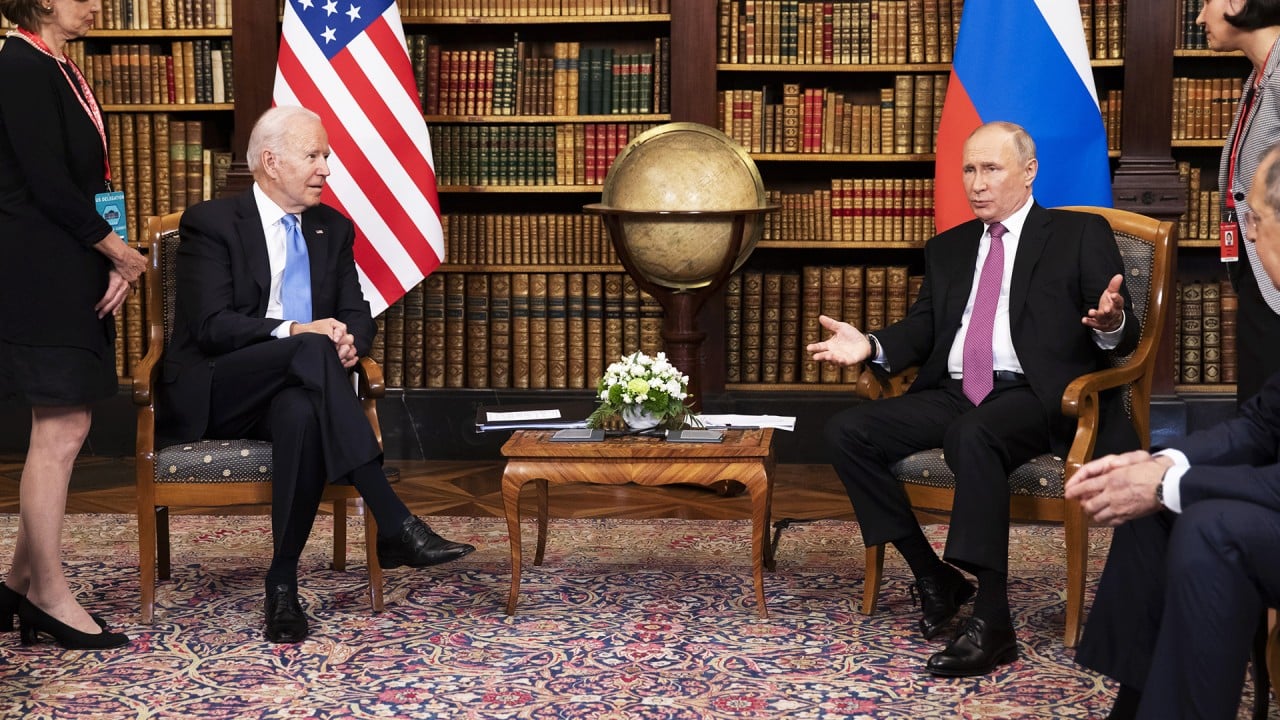 01:22
Biden tells Putin to try to establish 'rational way' to disagree
Biden tells Putin to try to establish 'rational way' to disagree
Experts and news media were sent into a frenzy trying to interpret what
Putin
meant, with little consensus even on whether the Russian strongman's tone was optimistic or sorely pessimistic.
It was a classic Putin performance, with the president being evasive and sometimes teasing in front of media while denying and deflecting every criticism thrown at him, from human rights abuses to cyberattacks and interference in US elections.
The highly anticipated summit was clearly a victory for Putin, as Biden's critics claimed, because it gave him what he needed the most – recognition of the legitimacy of his embattled regime and his standing as a world leader. Amid gaping power asymmetries with both Washington and Beijing, some measure of stabilising Russia's near-wrecked relations with the US, even temporarily, was welcome news for Moscow.
It would also put Putin in a stronger position to remain largely neutral between Beijing and Washington, despite his country's growing economic dependence on China and is a potential opportunity for him to offer mediation in their new cold war.
For Biden's America, a summit with Putin was a smart, critical move to stabilise relations with Russia first, as he is moving the centre of global attention to China. Compared to Beijing, Moscow is, in a sense, the lesser of two evils for the Biden administration, which clearly aims to avoid the nightmare scenario of a two-front war with both rival powers. Realistically, Washington's best hope is to prevent Moscow drifting further into Beijing's orbit.
While "each side is motivated more by insecurity than by an ambition to transform the world in its image", what makes Biden's job complex is the interdependence between China and democracies, according to Thomas Wright, a senior fellow at the Brookings Institution.
Unlike the previous Cold War, "Biden will have to lead democracies in agreeing on an appropriate level of engagement with China", he said in an article published in the Foreign Affairs journal this month.