Nokia
Get more with myNEWS
A personalised news feed of stories that matter to you
Learn more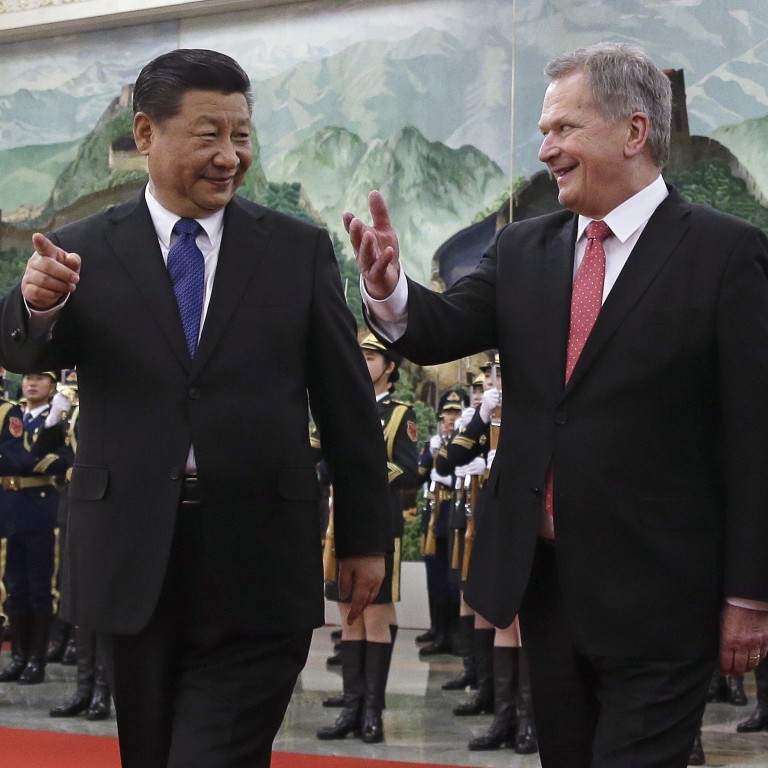 Xi Jinping calls on Finland as China, US compete for European hearts
Chinese president tells counterpart Sauli Niinisto he hopes Finland can play a 'unique and positive role' in China-EU relations
US President Joe Biden recently rallied European leaders to confront China, but US, Europe and China also have opportunities to cooperate on climate change
Chinese President Xi Jinping has urged Finland to play a "unique" role in its relations with the
European Union
, following the US President
Joe Biden
's Europe tour in which he
rallied support
to confront China.
"It is of vital importance for China and the EU to jointly uphold dialogue and cooperation as the mainstream of bilateral relations, and mutual benefit as the main theme for bilateral cooperation," Xi told his Finnish counterpart Sauli Niinisto during a telephone conversation on Monday, according to a Chinese foreign ministry press release.
"[I] hope that Finland can play a unique and positive role in promoting the healthy and steady development of China-EU relations."
Biden made an eight-day tour to Europe this month during which he met leaders of the EU and
Group of Seven (G7)
and Nato member states aiming to rebuild the transatlantic alliance, with a strong emphasis on building a coalition to tackle China.
Observers said that the "unique" role Xi mentioned referred to Finland's long tradition of neutrality, which they said could aid communication between China and the EU.
Ding Yifan, a former research director working under the State Council, China's cabinet, said that as a neutral country Finland had maintained good relations with China since the Cold War era and could be expected to take a moderate position amid tensions between China and the US.
"Considering its long-standing neutral stance, it won't be that supportive when the EU takes rather drastic measures against China, and will still adopt an impartial policy towards China," Ding said. "Now that the US is desperately trying to pull in European countries to jointly confront China, the chances are pretty slim of Finland joining the US' camp."
China has been Finland's largest trading partner in Asia for 17 consecutive years. Total trade between the two countries reached US$7 billion in 2020 despite the shadow of Covid-19, according to industry data.
"China is willing to work with Finland to give full play to the two countries' respective complementary advantages and expand bilateral trade," Xi said. "[We] hope that Finland will continue to support bilateral cooperation in trade and other areas."
"There is huge potential for bilateral cooperation in hi-tech and the circular economy," Niinisto was quoted as saying by the Chinese foreign ministry. "Finland is willing to play a positive role in promoting China-EU dialogue and cooperation."
The Finnish foreign ministry had yet to comment on the leaders' conversation. Finland was on Tuesday one of more than 40 countries to make a statement to the UN stating they were "gravely concerned about the human rights situation" in China's
Xinjiang
region and reiterating a previous demand to "allow immediate, meaningful and unfettered access to
Xinjiang
for independent observers".
During the call Xi also urged joint efforts on
climate change
. Major forthcoming events regarding
climate change
include the 15th meeting of the Conference of the Parties to the Convention on Biological Diversity, in China in October, and the 26th UN
Climate Change
Conference, in Britain in November.
Wang Yiwei, an international relations professor at Renmin University, said the phone call added to the scope for China and EU members to communicate before those two meetings.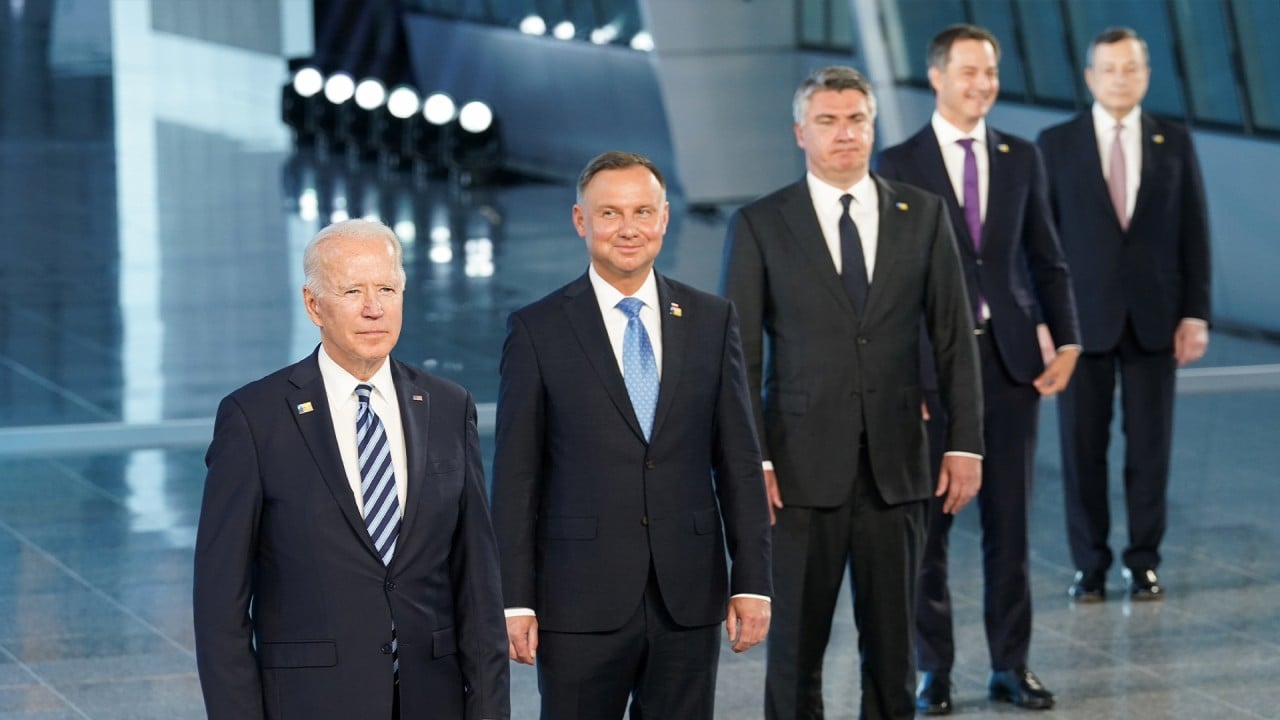 03:29
Nato says China presents 'systemic challenges'
Nato says China presents 'systemic challenges'
"The EU still needs to collaborate with China on climate change and clean energy issues at the two upcoming events," Wang said. "So the two sides need such an opportunity to communicate in advance."
Chinese Foreign Minister Wang Yi on Monday shared a call with his Italian counterpart Luigi Di Maio in a bid to promote Beijing's Belt and Road Initiative and urge European countries to avoid "provoking divisions".
It was Wang's first call with a G7 nation since the bloc's summit in Britain, at which G7 members called for further investigation of the origins of the
coronavirus
, and for China to "respect human rights and fundamental freedoms"
in Hong Kong
and
Xinjiang
.
Additional reporting by Sarah Zheng
This article appeared in the South China Morning Post print edition as: xi courts finland as china, u.s. compete for e.u. hearts