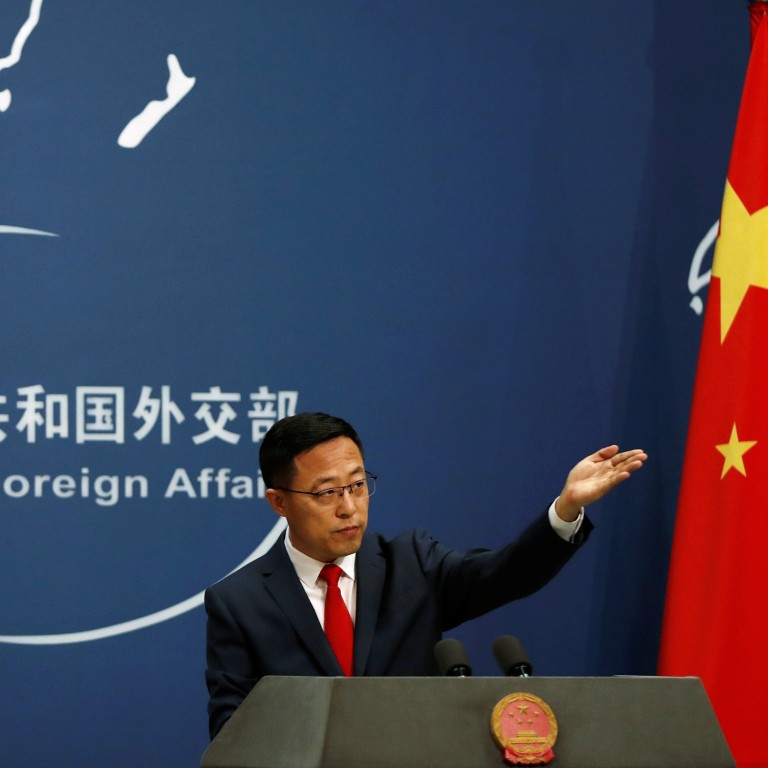 Beijing seems unlikely to rein in its aggressive Wolf Warrior diplomats
The defiant style of diplomacy mirrors Chinese leader Xi Jinping's personality and policy priorities, analysts and former emissaries say
'In the end, you're selling your country's foreign and domestic policies. When the product stinks, there's only so much you can do'
A recent signal that Chinese Wolf Warrior diplomats should stop baring their fangs is unlikely to cage them for long, if at all, given China's growing power, arrogance and diplomatic traditions that extend back decades.
That's the assessment of analysts and former diplomats trying to determine whether an increasingly defiant China will tone down the rhetoric after years of criticising Washington, Brussels, the Group of 7 industrialised countries and Nato, among others.
"I won't try but I promise to try to try. I think that's where they are," said James Green, a research fellow at Georgetown University and former Beijing-based US trade negotiator. "I'm not sure they can get there, or control their muscle memory."
Wolf Warrior diplomacy, named after two highly successful Rambo-style Chinese films, refers to an aggressive, in-your-face approach to international relations that denounces criticism of China.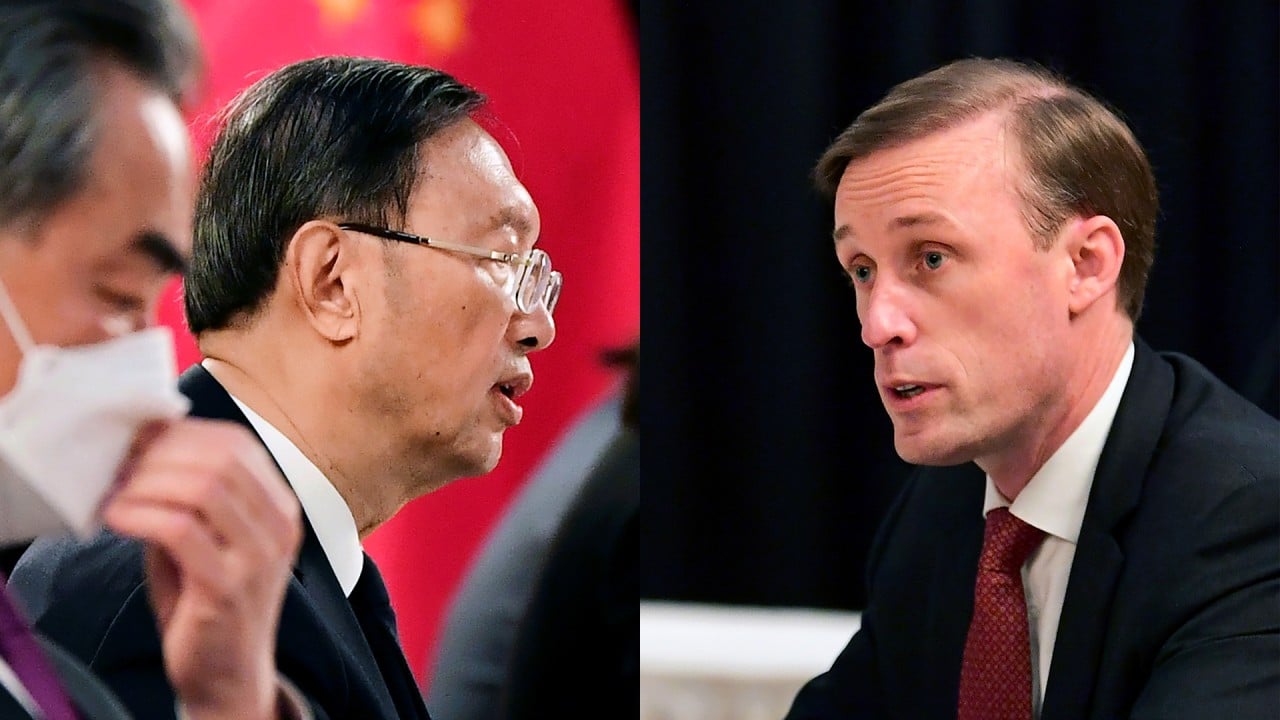 02:23
Gloves off at top-level US-China summit in Alaska with on-camera sparring
Gloves off at top-level US-China summit in Alaska with on-camera sparring
Last month at a Politburo meeting, after years of encouraging Wolf Warriors, President Xi Jinping called for a "trustworthy, lovable and respectable" national image befitting a nation that needs to be "open and confident but also modest and humble", according to the Xinhua News Agency.
There are several reasons why a major change in the aggressive stance is unlikely, analysts and former diplomats say.
Wolf Warrior diplomacy mirrors Xi's personality and policy priorities, they say, befitting a view that China has a historic opportunity given its superior governance, a declining US and a disorganised Europe.
The defiant stance is also hugely popular at home. Top diplomat Yang Jiechi became a hero after berating US Secretary of State Antony Blinken for more than 15 minutes during talks in Alaska in March, his message printed on T-shirts, handbags and mobile phone cases.
And while this aggressive diplomatic style has a new name, its origins date back to the start of modern China, making it deeply rooted.
In 1950, Time magazine described a harangue at the United Nations by Chinese revolutionary turned diplomat Wu Xiuquan as "two awful hours of rasping vituperation" and the spewing of "unappeasable hatred".
"He delivered this speech that frankly makes today's Wolf Warriors look like a bunch of wimps," said Peter Martin, author of China's Civilian Army: The Making of Wolf Warrior Diplomacy, speaking at the Centre for Strategic and International Studies (CSIS).
As Xi's power has grown, analysts have surmised that his lieutenants are only telling him what he wants to hear. At the very least, the Politburo statement suggests that Beijing understands its foreign image problem.
A Pew Research Centre survey of 14 industrialised countries released last October found a majority of respondents had a negative appraisal of China, its worst rating ever.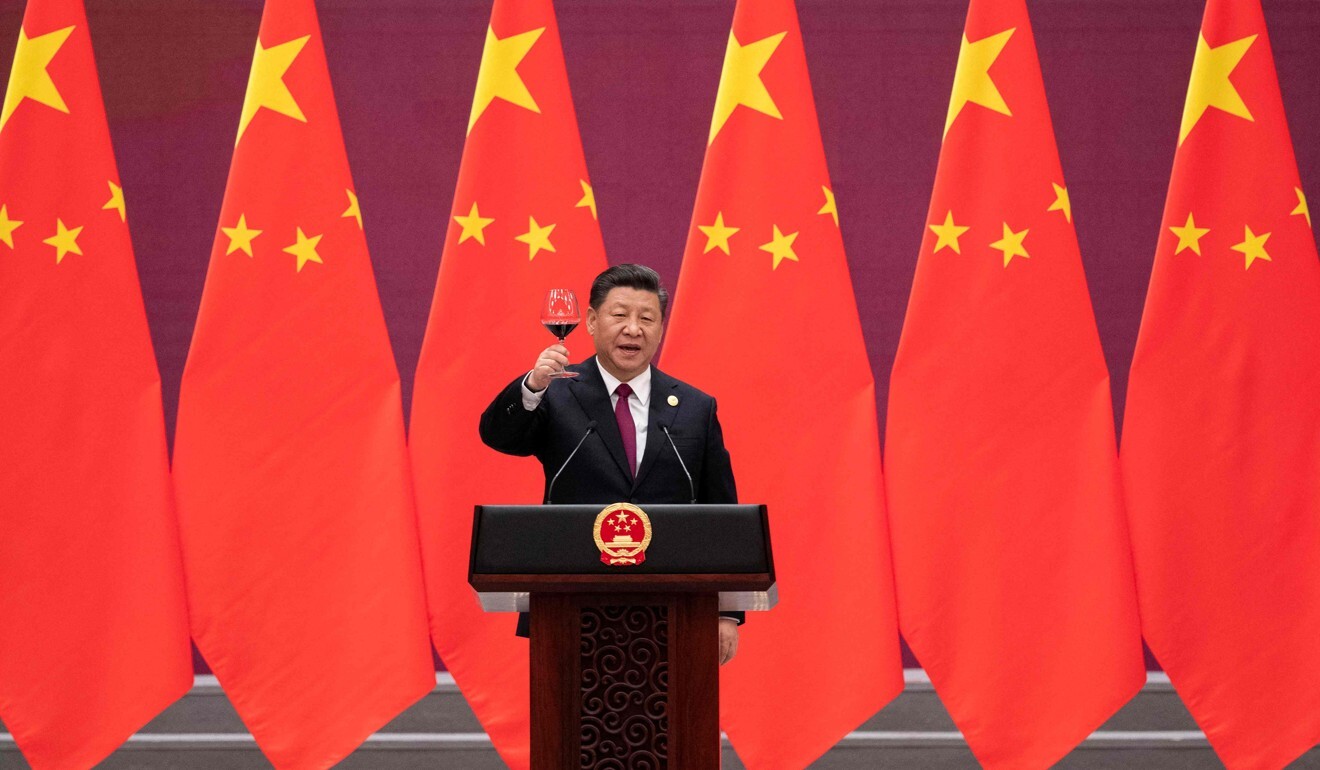 A fundamental problem for China, however, is that spin, politeness and diplomatic niceties only go so far to counter unpopular policies. And many of those policies involve existential, "non-negotiable" issues integral to Xi's agenda.
These include Beijing's crackdown on Uygurs in
Xinjiang
and human rights in Hong Kong, militarisation of the South China Sea, reinvigorating state-led capitalism and aggressive sabre-rattling toward Taiwan.
"In the end, you're selling your country's foreign and domestic policies," said Green. "When the product stinks, there's only so much you can do."
This comes as the US Congress and the Biden administration take their own increasingly tough line, limiting prospects for improved relations.
Despite their rather undiplomatic public profile in recent years, Chinese diplomats do several things well. Most work hard, speak several languages, keep secrets and spend years developing regional expertise.
They also tend to remember precedents and are clear in getting their points across. And few other nations make guests feel so welcome, with banquets, banners, even timely articles in the English-language China Daily for delegates to read at breakfast.
Informing the character of Western and Chinese diplomacy, however, are very different incentives. In the West, envoys are rewarded for taking the initiative, circumventing problems, staying calm but firm and building personal rapport with foreign counterparts.
The Chinese system, on the other hand, tends to favour near-absolute loyalty to the Communist Party, close adherence to the script and remaining in pairs to keep track of each other.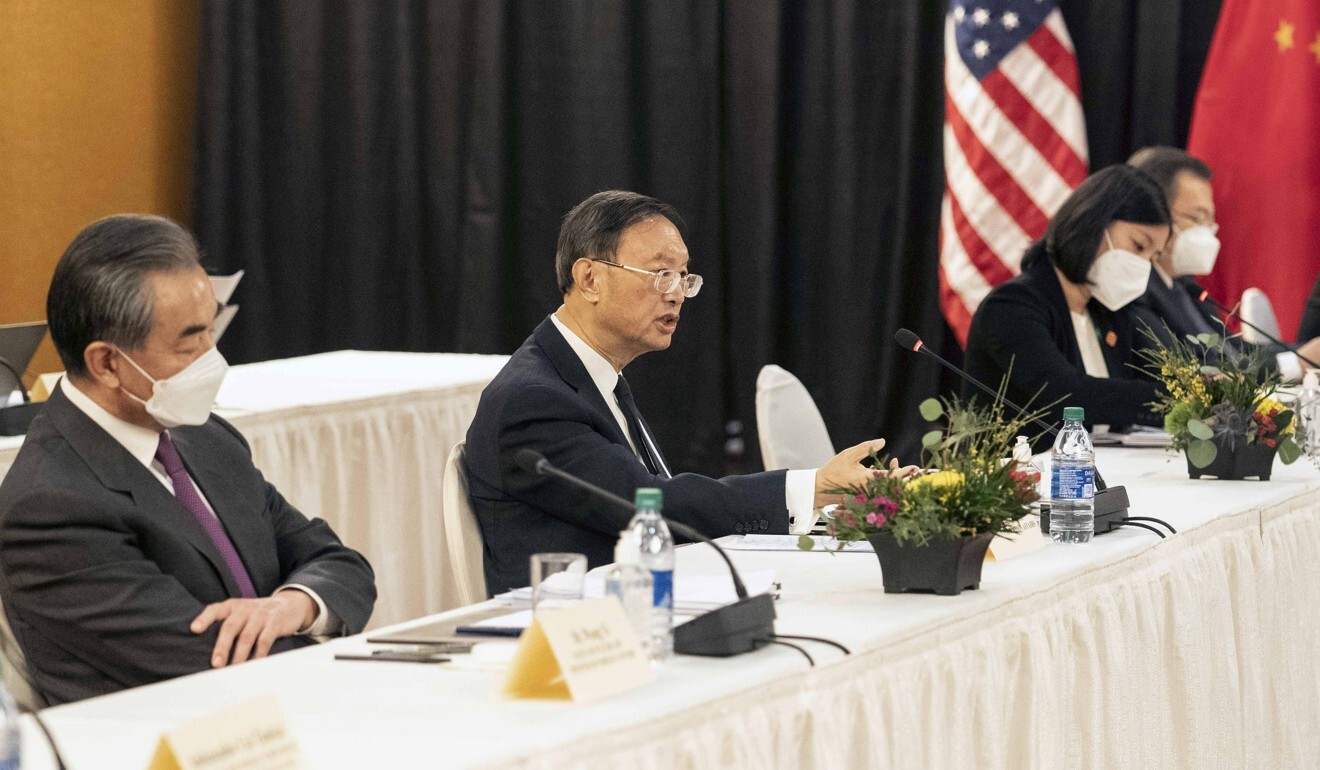 The motivation to become more wolfish is also evident. Xi has repeatedly called for a "dare to fight" spirit to defend China's core interests, with those who comply rewarded. Wolf Warrior Zhao Lijian rocketed to prominence as foreign ministry spokesman from a relatively obscure post in Pakistan, apparently fuelled by a Twitter tirade with a US diplomat.
"I don't think we've emphasised enough that Wolf Warrior diplomacy really comes from the top," said Bonnie Glaser, Asia programme director with the German Marshall Fund, speaking at CSIS.
"This really is encouraged by Xi Jinping. And there are many diplomats who just feel that this is the time to do this and use this to get promotions and rewards."
Chinese diplomats have long been concerned about not appearing weak or disloyal at home, at times over advancing Chinese interests abroad, analysts said. This results in delegations elevating small issues into major diplomatic differences at times, accompanied by angry outbursts.
Anger can also be tactical.
"If you're a Chinese diplomat and someone criticises the
Xinjiang
re-education camps, how on earth are you going to phrase that in a way that's going to be persuasive to someone in Washington," Martin said. "Maybe your best bet in that situation is just to shout the opponent down rather than trying to engage."
Research by analysts Yaoyao Dai and Luwei Rose Luqiu published on the Monkey Cage blog in May found that an average of 10 per cent of Chinese foreign ministry speeches were "combative and hostile" before 2012, a figure that increased to more than 25 per cent in 2019 and 2020.
Chinese diplomacy further weighs itself down with the burden of "6,000 years of history" and safeguarding "the feelings of 1.3 billion people", said Green.
"When I walk into the foreign ministry, I don't feel like I have George Washington on my shoulders," he said.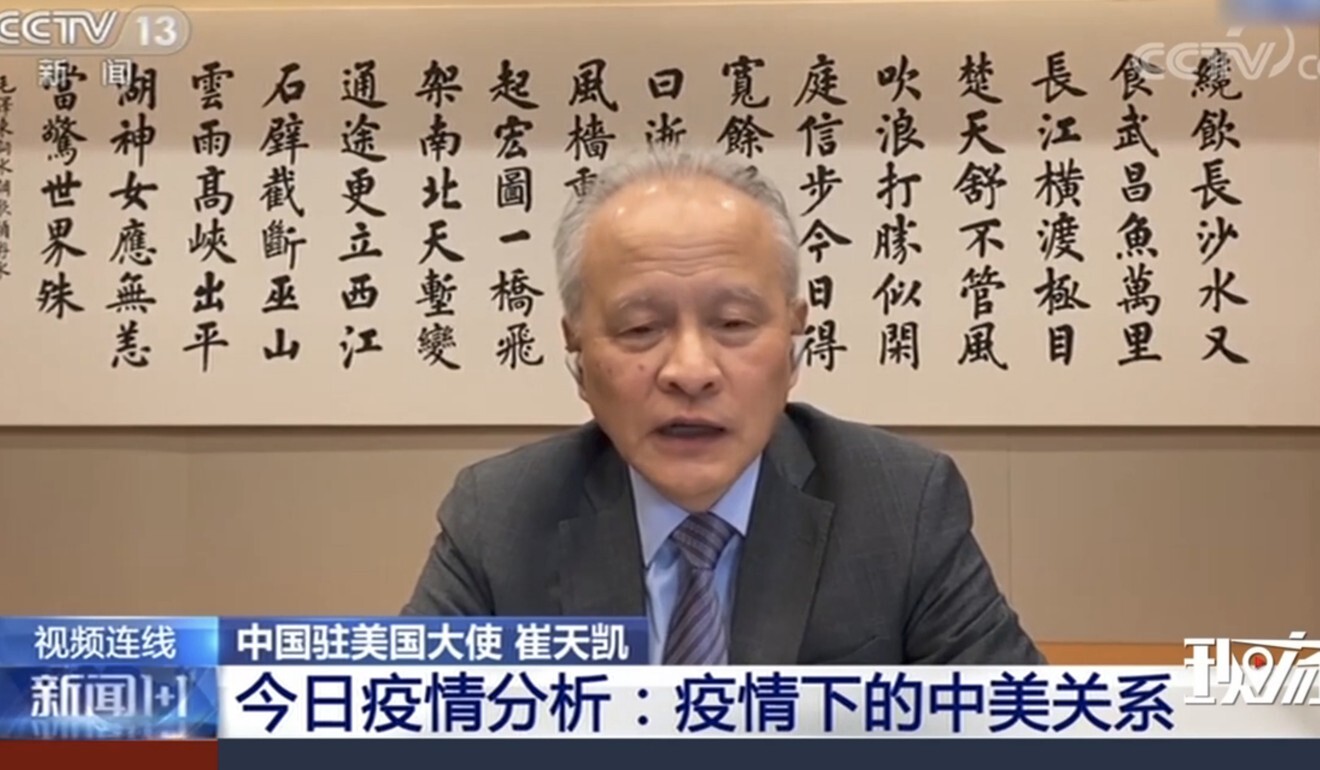 China's diplomatic corps is hardly monolithic. Senior diplomat Fu Ying and long-time Chinese ambassador to the United States Cui Tiankai are polished, deft and well regarded abroad. And last year Cui publicly criticised Wolf Warrior colleagues.
But even Cui – who will soon be replaced after eight years in Washington – has felt the need to display anger publicly, as when the blind activist Chen Guangcheng took refuge in the US embassy in 2012. Cui used the public display to convey China's extreme displeasure but also "so that he was perceived in the right way by those watching over him," said Martin.
US officials are hardly models of propriety who never lose their temper, but such instances tend to be the exception rather than part of any playbook, said former diplomats.
"At Alaska, you only heard in public what you hear in private, with many of the same points, a form of outrage, demand for respect, the underlying tone of insecurity all at once," said Jeff Moon, former US consul general in Chengdu and founder of the consultancy China Moon Strategies.
"We have one note out of a closed party meeting saying that Xi wants China to be more lovable," he added. "That's not yet a change in direction. Rather it's a new tactic running against an entrenched strategy."
Chinese diplomacy can put enormous stress on individual officials, analysts said, with envoys in earlier times sent for harsh retraining to "correct" their mistakes.
"I would never want to work in the Chinese foreign ministry. It sounds like a really, really difficult job and I'm not a very disciplined person," said Scott Kennedy, China analyst with CSIS. "You have to read the tea leaves of the system all the time."
Charles Freeman, a writer and former US diplomat, says the US is hardly blameless, with the growing trans-Pacific disconnect fuelled in part by lasting damage from the Trump administration's trade wars, "America first" policies and the continuing provocative military missions along the Chinese coast.
"You've seen a rising tone of discomfort with American policy, especially during the Trump administration," said Freeman, a translator for president Richard Nixon during his 1972 China trip.
"Alaska was the Punch and Judy show, exactly how not to deal with the Chinese," including overtly challenging their system and authority. "And they reciprocated with exactly how not to deal with the Americans."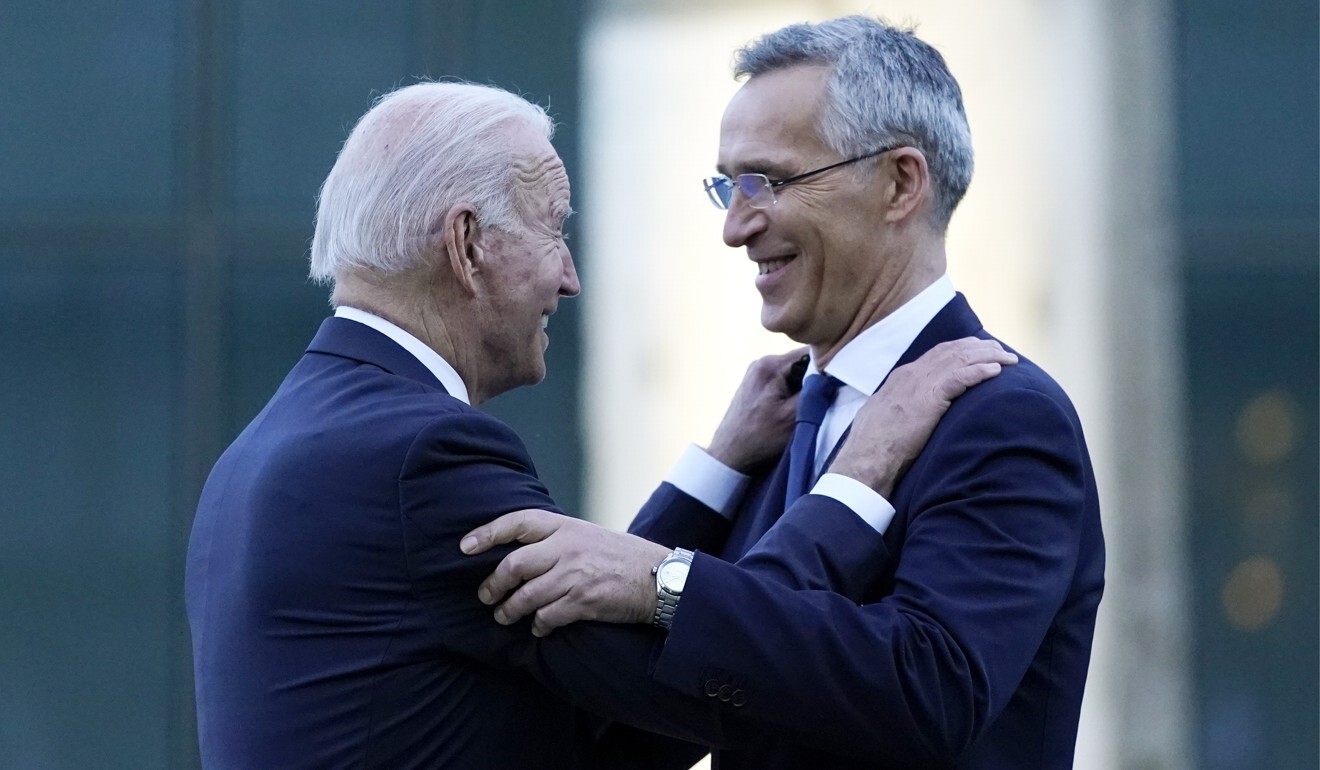 In recent weeks, Chinese diplomats have criticised Nato for "creating confrontation"; the G7 for meddling in Beijing's internal affairs; the Quad grouping of the US, Japan, India and Australia for a "cold war mentality"; and Washington for its "politicisation" of Covid-19 and "hypocritical" moves against Chinese tech firms, among others.
At the heart of this, analysts said, is most likely a growing concern in Beijing that the West is trying to isolate China.
But China's harsh, reactive responses are often extremely counterproductive, they added, citing the European Parliament's freeze in May of an EU-China investment treaty after Beijing applied disproportionate sanctions on European individuals and organisations.
"They threw away 10 years of work and made it much easier for European opponents of that deal to scrap it," said Moon.
This follows Beijing-fuelled boycotts, sanctions, military skirmishes and harsh rhetoric that have undercut relations with Australia, South Korea, Japan, Mongolia, India, Taiwan, Thailand, Malaysia, the EU and Britain, among others.
"They have issues with so many countries and this Wolf Warrior diplomacy just magnifies it, a negative force multiplier," Moon said. "There's an overconfidence in China's future, as if they don't care."
Martin added that, if anything, a world where the US is gradually losing power puts more of a premium on Chinese diplomacy and ability to persuade. Beijing's diplomats, he added, are a "microcosm of China's struggle to communicate with the world."