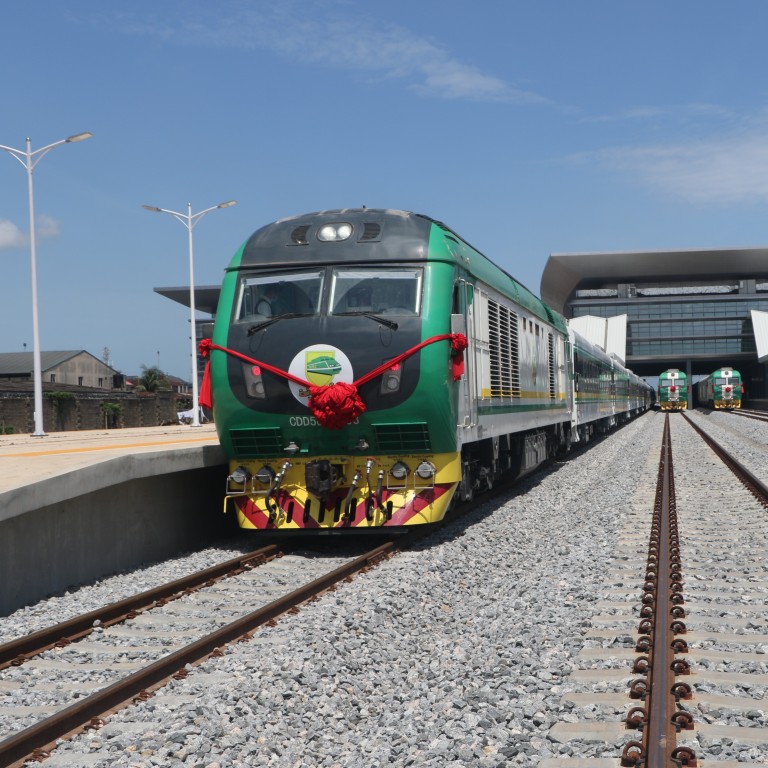 China's rail spending spree in Africa is over but it's still laying down the tracks
Chinese contractors have started work on a mega rail project in Tanzania, days after completing another in Nigeria
Loan restructurings and poor returns have made lenders more cautious, putting other projects on hold
Just days after completing West Africa's longest double-track standard railway in Nigeria, the China Civil Engineering Construction Corporation (CCECC) has started work on a US$1.3 billion railway on the other side of the continent, in Tanzania.
CCECC and its project partner, China Railway Construction, will build the fifth phase of Tanzania's Standard Gauge Railway (SGR), linking Mwanza – a port city on the shores of Lake Victoria – and the southern town of Isaka, 341km (212 miles) away.
In the past decade, Beijing has cemented its position as the largest contractor and financier of infrastructure in Africa, especially under the
Belt and Road Initiative
– President Xi Jinping's trillion-dollar pet project that has seen the construction of railways, roads, ports and power plants.
Chinese companies have constructed railways across Africa, including one running from Mombasa on the Kenyan coast to Naivasha, a town in the Central Rift Valley, financed by the Export-Import (Exim) Bank of China at about US$4.7 billion.
The Addis Ababa-Djibouti electrified standard gauge railway, which cost US$3.4 billion, provided by China, was also built by Chinese firms, as well as the US$1.8 billion Benguela Railway from Lobito to Luau in Angola.
CCECC's latest project – part of a larger 1,605km (997 miles) Tanzanian railway system from the port of Dar es Salaam to Mwanza – will create 11,000 jobs, according to President Samia Suluhu Hassan, who laid the foundation stone last week.
It will also "accelerate economic growth by transporting faster and faster cargo and people," she said. The project is expected to be completed in May 2024 and will be self-financed.
Chinese companies missed out on contracts in earlier phases of the railway, as part of an anti-corruption drive by Hassan's
predecessor John Magufuli, who died in March
. Tanzania cancelled the initial tender process – which Chinese companies were thought to have high chances of winning – over "irregularities".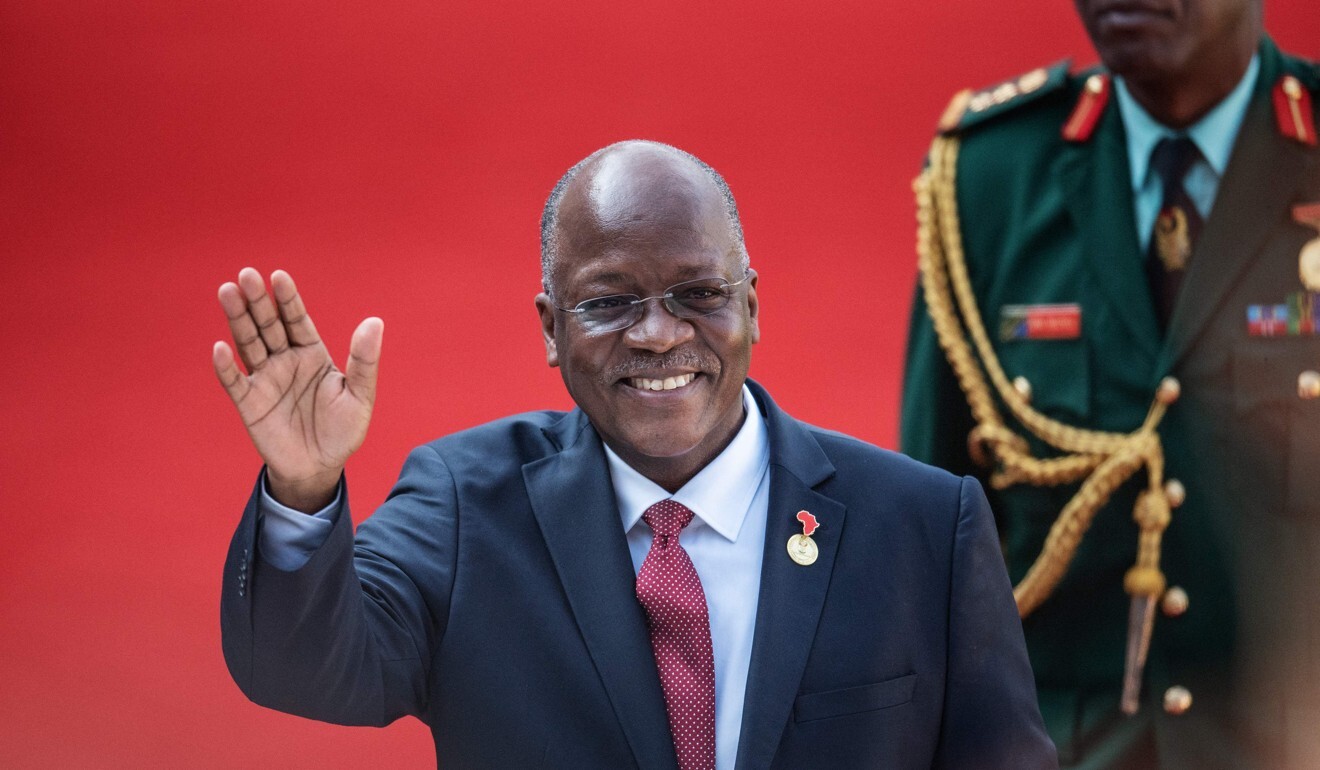 Chinese Foreign Minister Wang Yi's visit in January
was seen as an attempt to mend relations with Tanzania, a long-time Beijing ally, after a volatile period during Magufuli's first term. The railway contracts were awarded to the Chinese companies during Wang's visit.
Tanzania had earlier awarded two separate tenders, in 2017 and 2019, to the Turkish firm Yapi Merkezi to build more than 700km (434 miles) of railway linking Dar es Salaam to Makutupora, in the centre of the country, at a combined cost of more than US$3 billion.
But while other firms do operate in Africa, railway construction on the continent is dominated by Chinese contractors.
CCECC's just-completed 157km (97.5 miles) Lagos-Ibadan line in Nigeria, financed by the Exim Bank of China, is the first modern double-track standard gauge railway in West Africa.
Nigerian President Muhammadu Buhari described the railway as "another milestone in the drive of this administration to revitalise the railway system and establish it as a choice mode of transport for both passengers and freight".
In a statement, CCECC described it as a major example of "Sino-African cooperation and a flagship project of the Nigeria-China … bilateral relationship".
CCECC also built Nigeria's 186km Abuja – Kaduna railway line in 2016, at an estimated cost of US$876 million. China Exim Bank provided a US$500 million loan and the Nigerian government looked after the rest. And, in 2018, it delivered the Abuja Light Rail, partly financed by Exim.
The firm also helped to complete the long-running Itakpe-Warri Rail line project which, as Buhari noted last year, had "traversed several administrations since construction began in the late 1980s".
02:09
Kenya opens massive US$1.5 billion railway project funded and built by China
Kenya opens massive US$1.5 billion railway project funded and built by China
Observers say Chinese railway builders have several advantages over their Western counterparts.
Yun Sun, director of the China programme at the Stimson Centre in Washington, attributes their success to cost-effectiveness and their access to Chinese sources of financing.
She points out that Beijing has long promoted the "industrial chain" export of Chinese high-speed rail – not only the railways, but also the trains, communications equipment and supporting systems.
"China has been actively pushing for the export of Chinese high-speed rail for a decade now, and Africa is a part of the global campaign. With China's domestic market saturated, the overseas market is naturally the next option," Sun said.
Much of the railway financing across the continent in the early 2010s coincided with the huge rush of outward capital from China which eventually coalesced into what would become the belt and road programme.
According to Yunnan Chen, a senior research officer at the London-based Overseas Development Institute think tank, railways were a key component of the "going out strategy" for Chinese state-owned enterprises – when Beijing encouraged companies to venture overseas.
"Building railways is something Chinese construction firms are good at, given their domestic experience," she said.
But some completed railways – including lines in Kenya and Ethiopia – have had trouble generating enough revenue to run operations and repay the loans. Chinese lenders have become more cautious as African countries seek to restructure their loans with Beijing.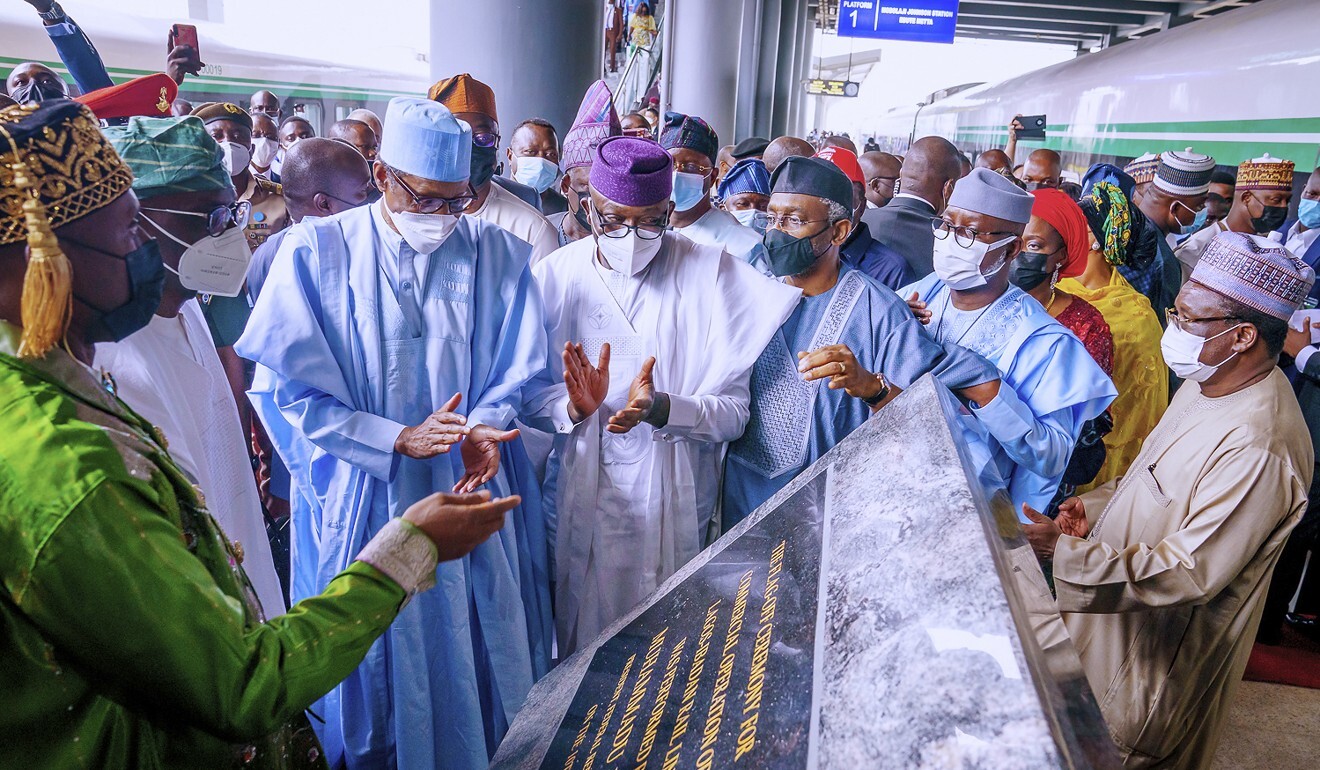 Kenya has yet to secure funding for the next phase of its portion of an ambitious standard gauge railway line – intended to stretch from the Kenyan coast through Uganda, South Sudan and Rwanda, and eventually to the Democratic Republic of Congo and the other landlocked countries of the Great Lakes region.
Kenya's rail link was expected to be finished by 2018, but so far only the first section – from the port city of Mombasa to the capital Nairobi, and then on to Naivasha in the Central Rift Valley – has been completed, with US$4.7 billion funding from China Exim Bank.
Uganda is also yet to secure funding from the same bank for its part of the project, and the two countries have resorted to rehabilitating their century-old metre gauge railways.
"I think China as the financier of the projects should be the most worried about the loan repayment, and so far the solution has been restructuring of the debts and renegotiation of the terms," she said.
"If China is willing to carry the financial risk and loss as the lender, it alleviates the pressure on the borrowers. After all, these are commercial deals reached between sovereign governments."
Chen said there was a risk of some rail projects becoming white elephants. "The economic rationale and feasibility studies that undergirded them were often over-optimistic in their revenue estimates."
However, she pointed out that the problem of unprofitability was not unique to African railways. Most of the world's railways, she said, were not profitable unless they carried huge amounts of bulk cargo. "Passenger railways generally have to be state-subsidised in some fashion or generate value in other ways."
Chen said the railways in Kenya and Ethiopia were intended to carry manufacturing cargo between export and industrial zones, but getting importers and exporters to use the rail links had been a challenge in both countries. In Kenya's case, it took a mandate by port authorities to get importers on board.
Most Chinese rail projects were financed before 2013, and no commitments to rail financing had been made by African countries or their Chinese lenders since, she pointed out.
"After 2018 and the restructuring of the Addis Djibouti loan, Chinese creditors have been much more cautious on financing in the rail sector, and in general overseas lending has been in decline since, so it seems like a hard sell," Chen said.