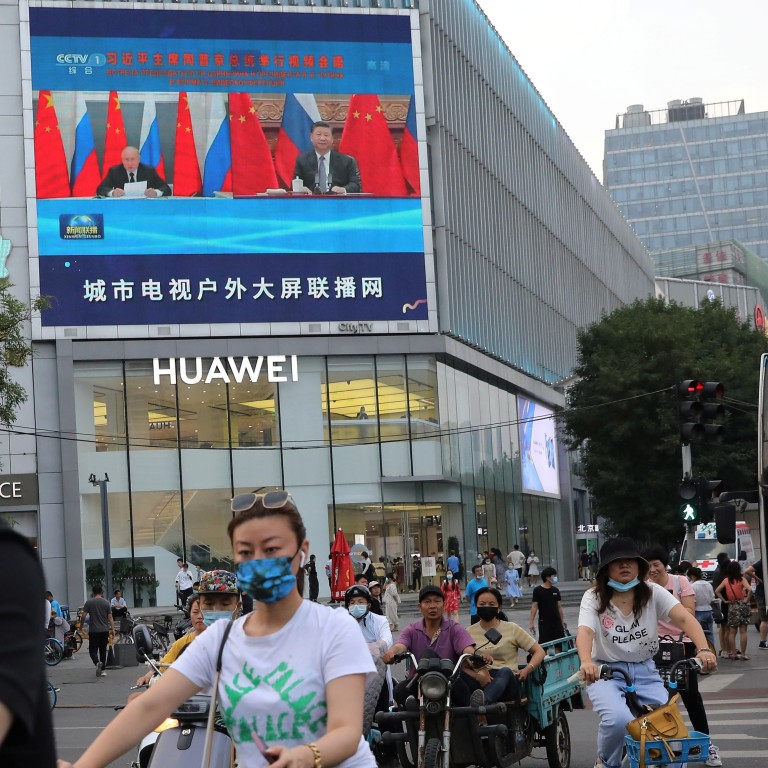 China and Russia pledge cooperation on data security, Arctic sea route
Virtual summit sends signal to Washington that the neighbouring powers are united on a range of emerging issues
Both countries have been engaged in an increasingly bitter competition with the US and cybersecurity is a key battleground
Chinese officials and diplomats have called for countries to join the initiative and in March signed an agreement with
the League of Arab States
to cooperate on data security. The pledge with Russia is the latest significant breakthrough.
Artyom Lukin, an associate professor at Russia's Far Eastern Federal University, said the cyber issue was "quite significant" to the two nations.
"Moscow has traditionally been closely aligned with Beijing on issues of internet and data governance, but the statement signifies this alignment has reached a new stage," Lukin said.
The two sides have agreed to strengthen multilateral cooperation on information security and will "continue to promote the construction of a global system … based on the principles of preventing conflicts in the information space and encouraging the peaceful use of information technology".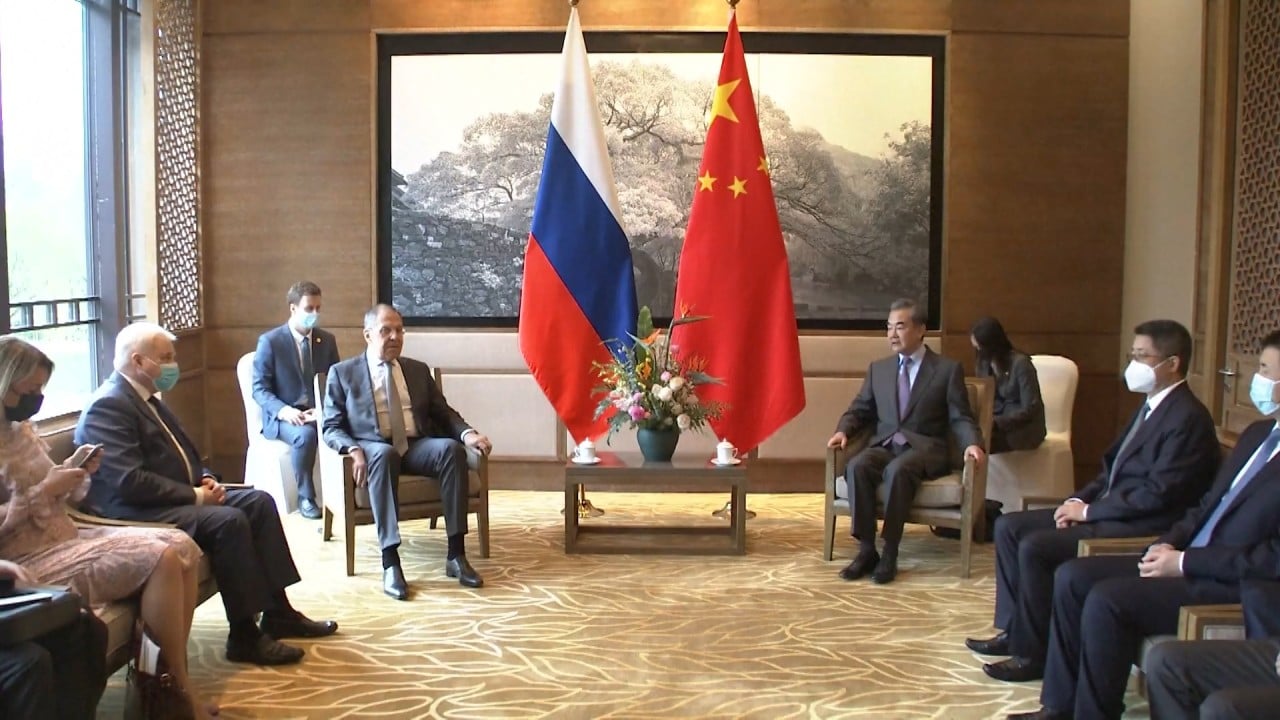 01:12
China, Russia foreign ministers meet as countries stand 'back to back' amid rise in US tensions
China, Russia foreign ministers meet as countries stand 'back to back' amid rise in US tensions
The joint statement affirmed that China and Russia also "hold the same position" – that governments should respect other countries' sovereignty in how they control their own corners of the internet.
They also agreed to "strengthen collaboration" on the use of the Northern Sea Route, which runs for 5,600km (3,500 miles) along Russia's Arctic coast "on the basis of mutual benefit and respect for the interests of the littoral state".
"It cannot be ruled out that Moscow has agreed to back Beijing's initiative on global data security standards in exchange for China's recognition in the joint statement of Russia's special rights as the main littoral state in the Arctic," Lukin said.
Its inclusion was a rare acknowledgement by Beijing of Russia's dominion over the route, where Chinese companies have been increasingly active in cargo shipping and infrastructure investment. Moscow says it has the right to restrict passage and set prices for transit, a claim rejected by the US.
Li Lifan, a Russian affairs expert with the Shanghai Academy of Social Sciences, said Beijing and Moscow had shared lessons from their own bitter technological competitions with Washington.
The Moscow-based cybersecurity and antivirus software provider Kaspersky Lab, for example, had been banned from all US government departments after years of accusations that it was spying for Russian intelligence – a claim the company denies.
"In such a context, China and Russia need to stand out and join hands in the digital field," Li said.
China and Russia have been working closely together in traditional areas – such as trade, investment, energy, military, and aerospace – to stabilise the foundations of their cooperation, while exploiting opportunities in emerging areas like 5G, big data, the internet,
climate change
and health.
While Beijing is keen to explore cooperation in emerging areas, observers said traditional issues of Eurasian geopolitics remained Moscow's highest priority.
These differences were reflected in Monday's statement, which placed the Belt and Road Initiative – Xi's grand trade and investment scheme – on an equal footing with Russia's Greater Eurasia Partnership.
"This indicates Moscow doesn't want the integration in Eurasia to be too Sino-centric, even though the Kremlin acknowledges the reality of China's growing economic preponderance," Lukin said.
Instead, it was Moscow's view that integration on the supercontinent "should be more balanced, more multilateral, and more Eurasian – with Russia possibly acting as the key political-diplomatic broker", he added.
This article appeared in the South China Morning Post print edition as: Russian backing boosts China's data security plan