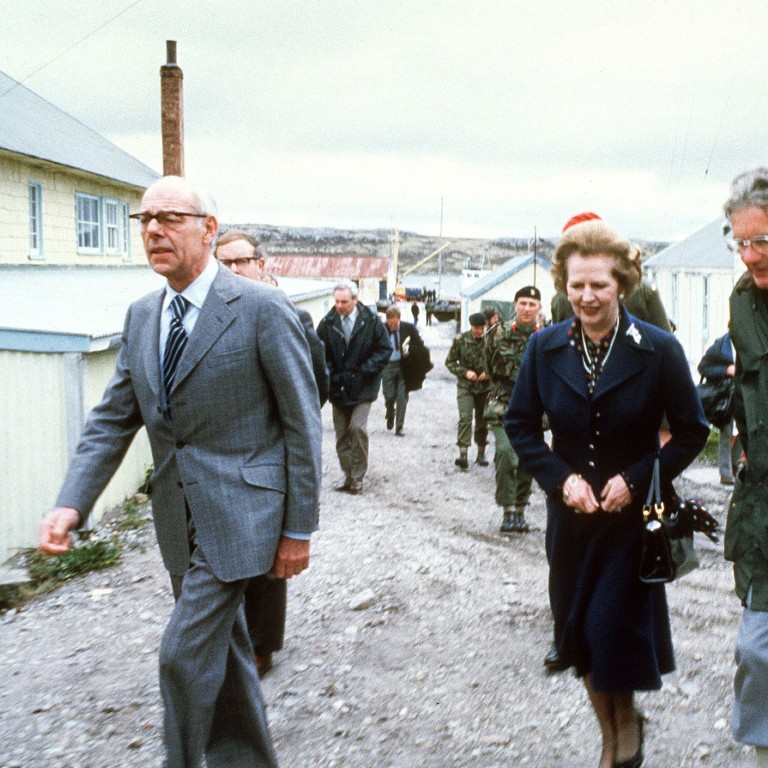 Why is China so keen to get involved in Britain and Argentina's dispute over the Falklands?
The Chinese foreign ministry recently used the issue to attack British colonialism at the United Nations
Beijing's intervention follows increasing UK criticisms of its policies in Hong Kong, which it insists are a strictly internal matter
Hong Kong and the Falkland Islands, off the southern tip of South America, are thousands of kilometres apart and have little in common other than their
colonial past
under British rule. And the two are now in rather different situations.
Chinese analysts have told the Post this shows Beijing wants to challenge what it sees as a Western-led global governance and question that through a closer look at historical incidents. However they said this was consistent with its principle of not interfering in other countries affairs.
They also say China is keen to stress its own perspective, which is finding resonance in some like-minded countries.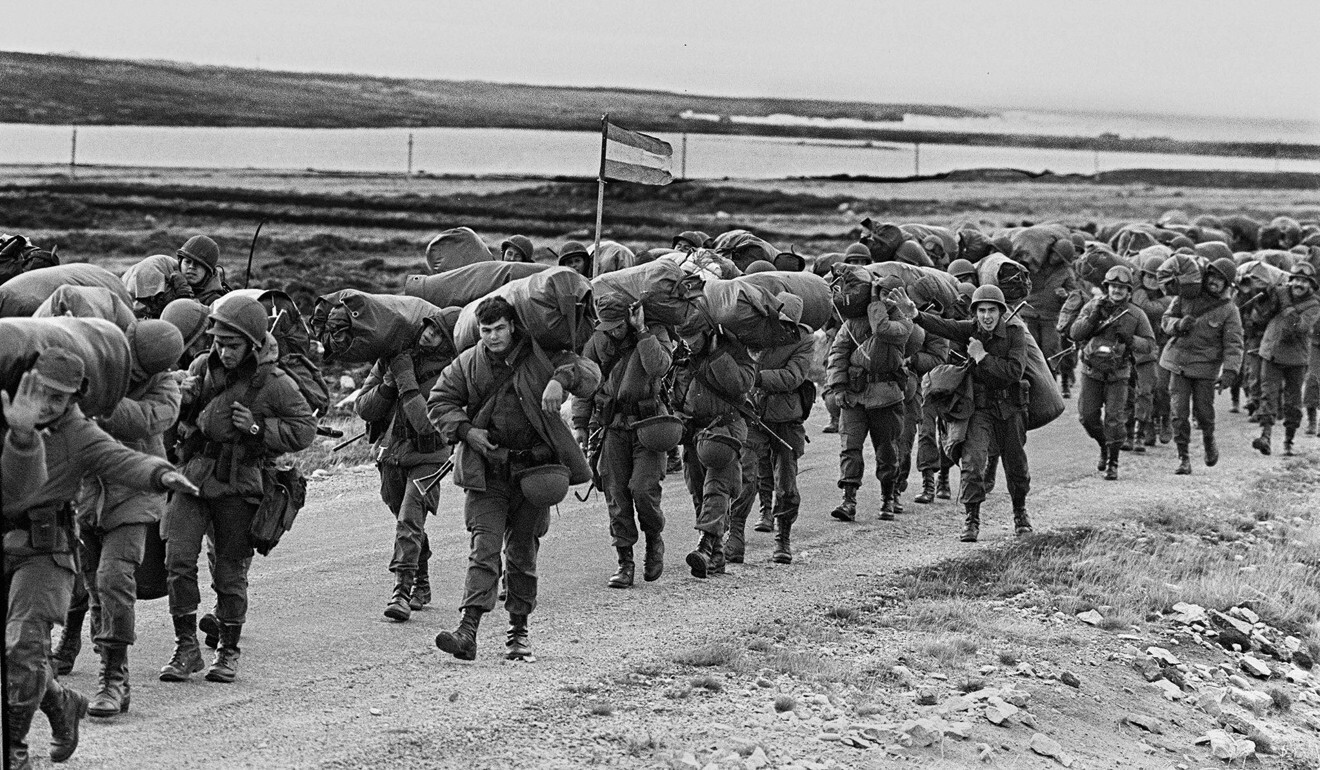 In late June Geng Shuang, China's deputy permanent representative to the UN, called for all forms of colonialism to end when he spoke at a special committee on decolonisation session.
"Today in the 21st century, the days when Western colonialists had free rein are long gone," he said. "However, in international relations, colonial thinking, power politics and bullying – which share their origins with colonialism – still manifest themselves in various forms, and have a serious impact on global order." He said these undermine sovereignty, security and development as well as political, economic, and social stability.
Zhu Feng, a professor of international relations at Nanjing University, said that while China has always maintained the same stance on the Islands, raising the issue in the UN shows Beijing wants to speak out more as it faces pressure from the West. "China is currently working on raising its voice in building the international order as the United States has led its allies to pressure China," he said.
Zhang Xin, associate professor of international relations at East China Normal University, said China's attitude when commenting on the islands shows it is less reactive and is instead proactively sowing its own agenda through international institutions.
"China's recent moves show that it is becoming more and more proactive and has started to take the initiative to criticise the behaviour of China's critics in the West for not complying with the moral principles they have been holding in their rhetoric."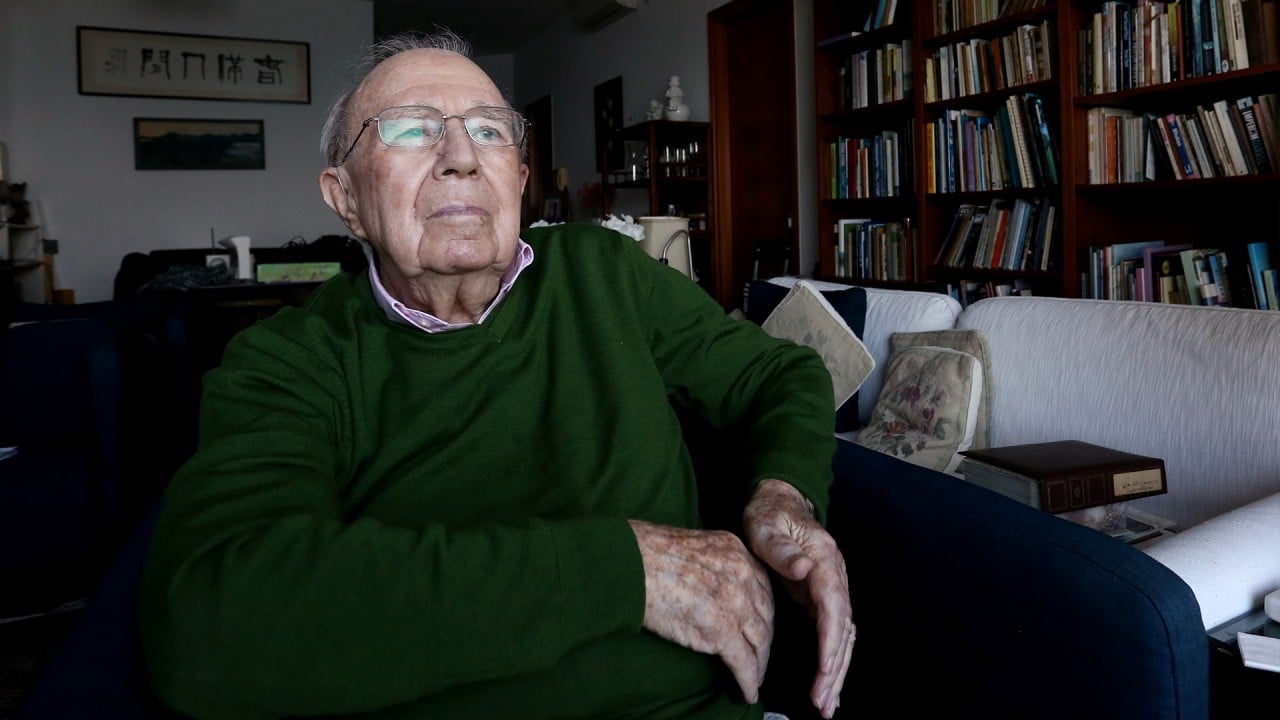 10:27
SCMP The Interview: David Akers-Jones on his life as a civil servant in colonial Hong Kong
SCMP The Interview: David Akers-Jones on his life as a civil servant in colonial Hong Kong
Zhang mentioned several recent examples of China speaking out at the UN, including the country calling for investigations into the circumstances surrounding bodies of indigenous children found in a Canadian school and asking the US to end the blockade of Cuba. China has also urged Israel to cease the demolition of Palestinian homes, evictions and all settlement activities.
Zhang also noted that Russia, another nation with worsening relations with the US, has been able to forge close ties with China as they share similar stances on the West. "The two countries may jointly do more to challenge the absolute authority and legitimacy of the West in the future," Zhang said.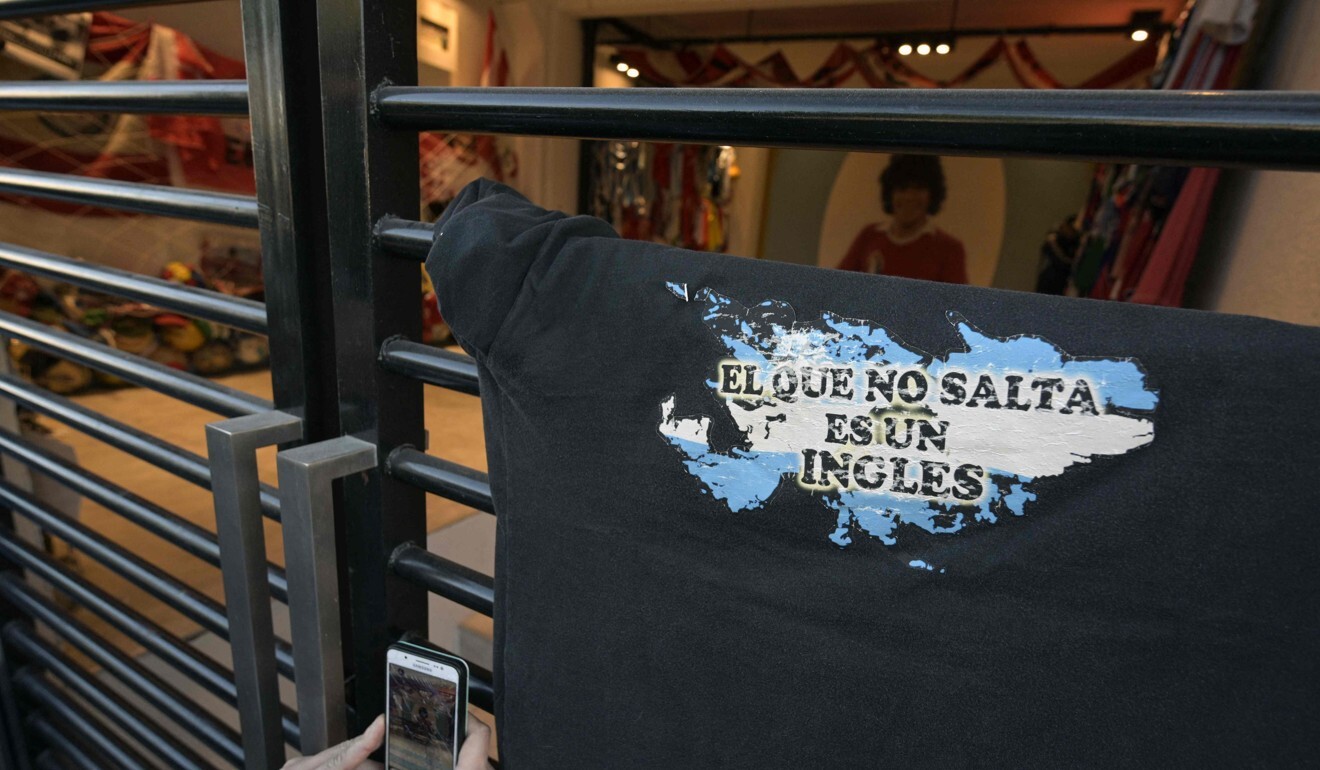 Beijing has always condemned Western colonialism which takes away the "dignity and living rights" of Chinese people.
China's backing of Argentina over the Falkland Islands at the UN is not new but is particularly relevant to the current geopolitical atmosphere.
In 1982 Deng Xiaoping and Margaret Thatcher began talks on the handover arrangements for Hong Kong. Britain had just won a war against Argentina, which had invaded and occupied the islands.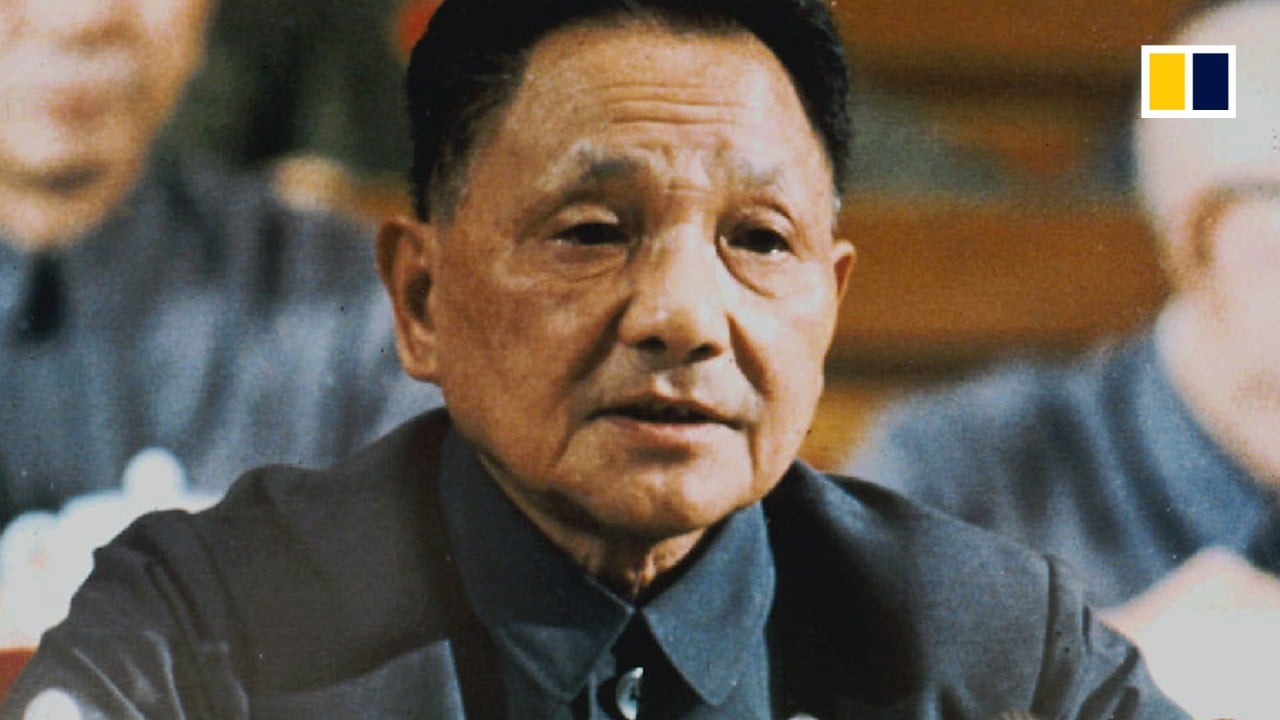 03:09
Deng Xiaoping's role in transforming China
Deng Xiaoping's role in transforming China
According to the Communist Party's official records, Thatcher was said to have come to the talks with "pride from winning the war with Argentina" and was faced with Deng who'd famously just told his staff that "China is not like Argentina, and Hong Kong is not like the Malvinas".
His "firm stance" against Britain in relation to Hong Kong is still seen by the party as recovering a seized colonised land from a "century-old humiliation" and unequal treaties China signed after losing the Opium Wars to Western powers in 1842, the records said.
In the last two years, China has regularly attacked Britain verbally for "continuing its colonial fantasy" and having "colonial nostalgia"when Britain condemns violations of Hong Kong's autonomy and human rights. These were guaranteed in the Sino-British Joint Declaration, signed in 1984.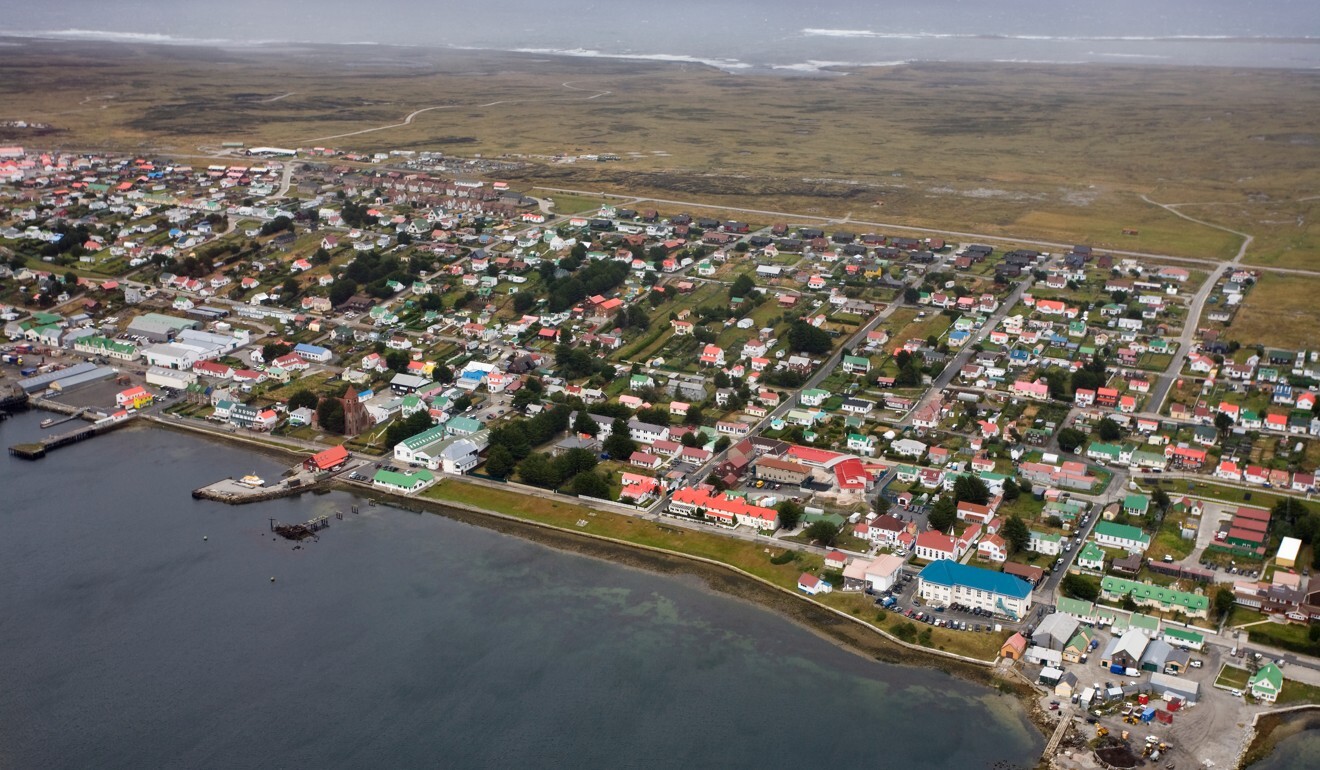 Concerns over Hong Kong and a range of other issues including accusations of human rights violations in China's
Xinjiang
province have prompted Western powers – including Britain, Canada, the European Union and the United States – to issue sanctions against China.
China has retaliated with counter-sanctions and has increasingly stepped up its rhetoric, accusing Western powers of being "hypocritical" for having a history of human rights violations and dismissing their criticisms.
Bill Hayton, an associate fellow at British think tank Chatham House, said: "I see Geng Shuang's speech as both an attempt by China to try to undermine British criticisms of Beijing's recent behaviour in Hong Kong and also to win friends in Argentina."
Hayton, author of the book The Invention of China said that Beijing appeared to think that highlighting examples of its critics breaking international "rules" was a useful device.
Ten British territories, including the Falkland Islands, are included on the UN Special Committee on Decolonisation's list of non-self governing territories.
But Hayton said all the territories in question – which also include Anguilla, Bermuda, the British Virgin Islands, the Cayman Islands, Gibraltar, Montserrat, Pitcairn, Saint Helena and the Turks and Caicos Islands — are "internally self-governing and have elections to choose their local government in which all adult residents are entitled to vote".
He continued: "This doesn't look like the traditional idea of 'colonialism' so perhaps the UN special committee needs to revise its definition of the word."
This article appeared in the South China Morning Post print edition as: China uses Falklands to hit back at Britain