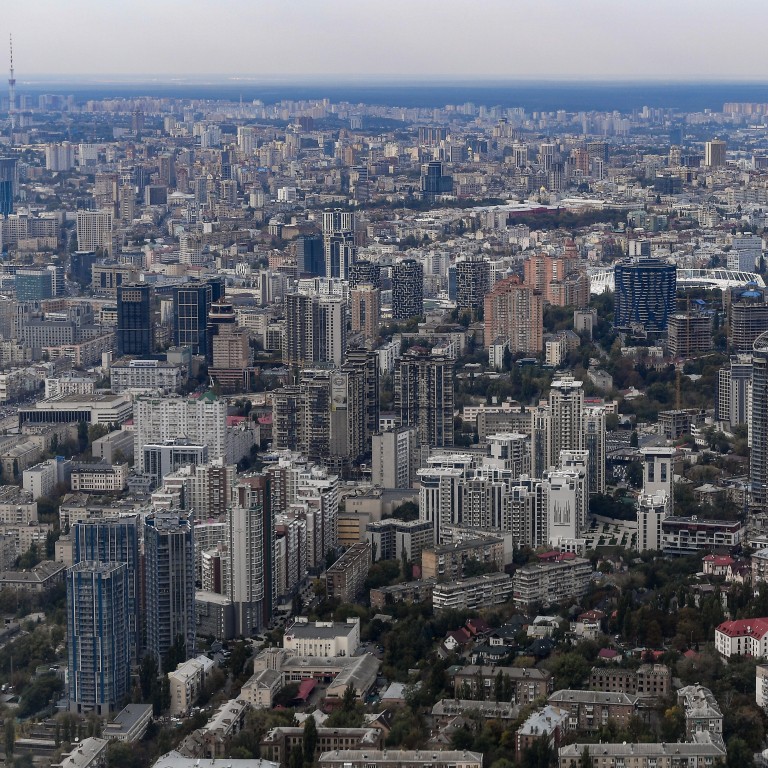 China, Ukraine agree to work together on road, bridge and railway projects
Cooperation agreement signed days after Kiev withdrew from joint statement urging Beijing to allow UN human rights chief into Xinjiang
Ukraine needs Chinese infrastructure investment and access to its market and is trying to balance relations with Beijing and the West, analysts say
China and
Ukraine
have agreed to boost cooperation on infrastructure projects, days after
Kiev withdrew
from a joint call for Beijing to give the UN human rights chief access to its
Xinjiang
region.
Kiev faces a challenge as it tries to balance its relations with Beijing and the West – it needs Chinese investment and access to its market but relies on the United States as its biggest military aid donor and is seeking to join Nato and the European Union, analysts said.
China's commerce ministry on Sunday said companies and financial institutions from the two countries would be encouraged to work together on road, bridge and railway projects. It said the agreement signed between Beijing and Kiev on June 30 would promote closer economic ties between the nations and provide the help and support needed for joint projects.
There has been more cooperation between China and Ukraine on infrastructure, military, technology and science in recent years, according to analysts, and in December they agreed to deepen ties under Beijing's
Belt and Road Initiative
.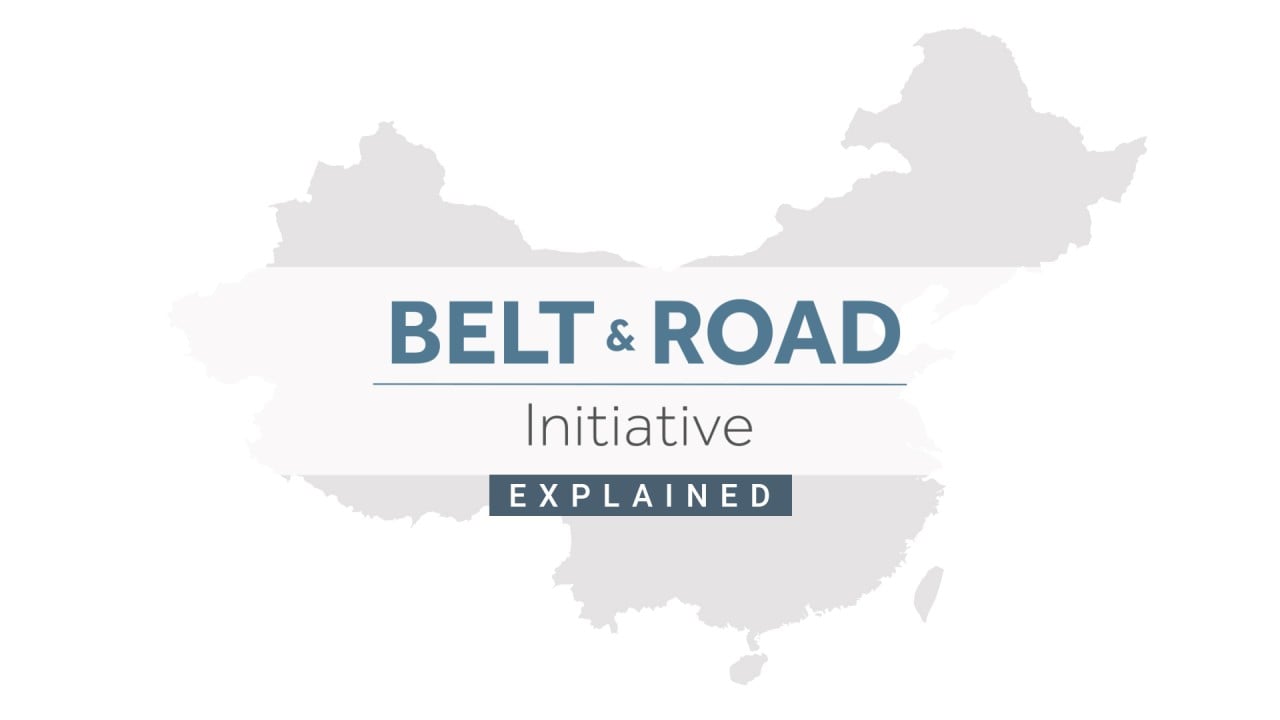 02:35
Belt and Road Initiative explained
Belt and Road Initiative explained
Li Lifan, a senior fellow at the Shanghai Academy of Social Sciences, said both sides would benefit.
"China aims to have more high-quality overseas investment projects in this first year of the [latest] five-year plan, while Ukraine needs more infrastructure investment to support its economic development as well as the Chinese market to export its food," Li said.
Chinese companies have signed new engineering contracts in Ukraine worth more than US$2 billion for each of the last two years, according to commerce ministry data.
The latest agreement comes less than a week after Ukraine withdrew its signature from a
joint statement
calling for independent observers to be allowed into China's far western
Xinjiang region
to investigate alleged human rights abuses against Uygurs and other Muslim minorities.
According to Li, "it can't be said that the withdrawal was to get the infrastructure agreement signed or to get vaccines [as suggested by media reports] but in general, Ukraine needs China's investment and economic cooperation".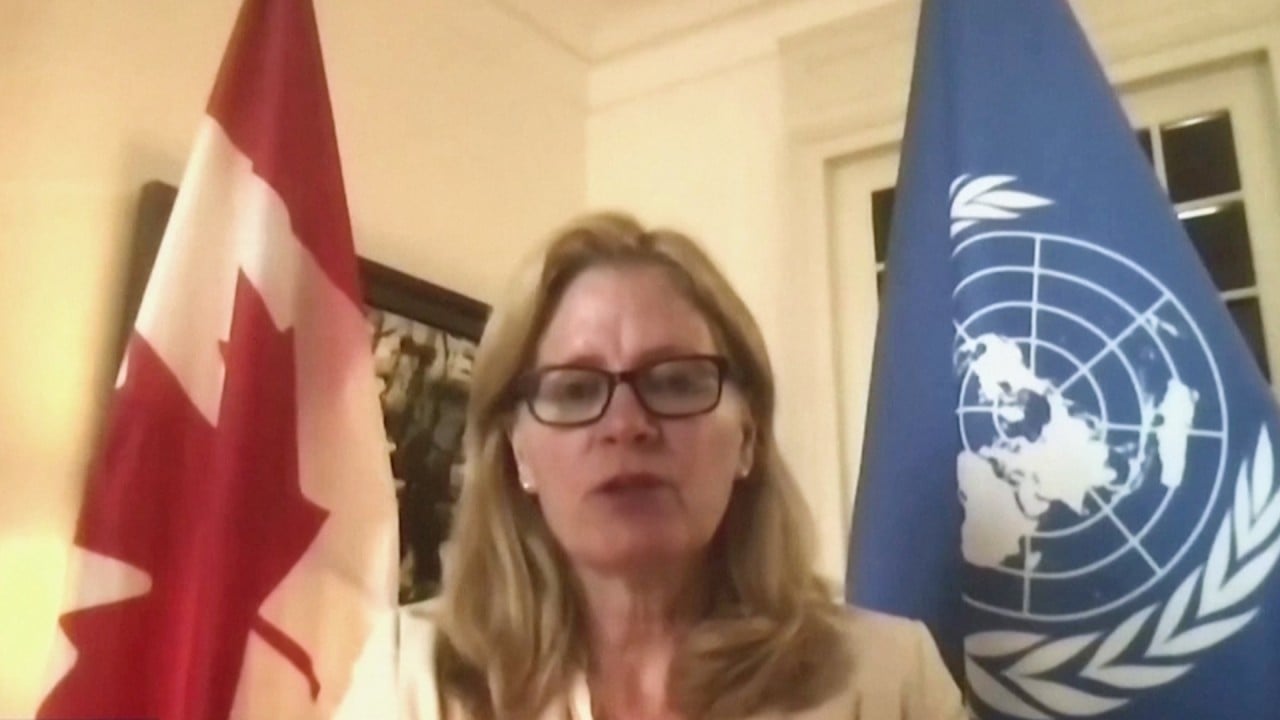 01:11
Canada leads call by more than 40 countries for China to give UN access to Xinjiang
Canada leads call by more than 40 countries for China to give UN access to Xinjiang
He said the issue of EU and Nato membership would also push Ukraine closer to China.
US President
Joe Biden
made clear last month that "it remains to be seen" whether Ukraine will be admitted to Nato, a move long sought by Ukraine and vehemently opposed by Russia.
"Ukraine can only embrace China more since both the EU and Nato have not shown much interest in Ukraine joining for now," Li said.
Yang Jin, an expert on Russian affairs from the Chinese Academy of Social Sciences, said it was a delicate balancing act for Ukraine.
"Ukraine's relationships with the Western are particularly delicate since it wants Western powers to counter Russia on issues like Crimea," Yang said. "Ukraine is trying to find a balance between China, Russia and the United States – so now it's seeking closer ties with China and that attracts attention from the US."
Neither Yang nor Li believed the relationship would be damaged over Chinese aviation firm Skyrizon's bid for control of Ukrainian aerospace company Motor Sich. Ukraine in January imposed sanctions on Skyrizon and in March said it planned to
nationalise Motor Sich
.
"Their relationship as strategic partners will not change despite this … the two sides both have a willingness to work together on military technology and shipbuilding," Yang said.
Li echoed that view, saying there was scope for cooperation in shipbuilding, aerospace engineering and weapons development.
This article appeared in the South China Morning Post print edition as: Beijing and Kiev agree on road, rail projects