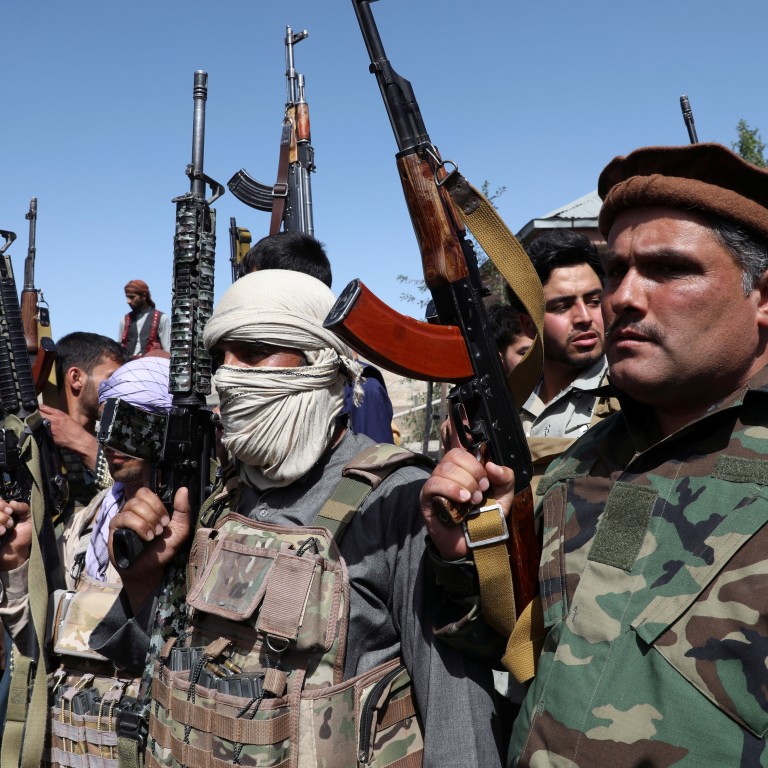 China must plan for growing risks in Afghanistan and Africa: observers
Withdrawals of US troops from Afghanistan and French forces in West Africa could pose threat to China's investments in those areas
Beijing should take extra precautions and work with other nations to protect its interests, observers argue
China's projects in
Afghanistan
and West
Africa
face growing security threats and require increased risk assessment and precautions following US and French military withdrawals, observers say.
Beijing has been watching Afghanistan anxiously amid concerns that the end to the US military mission there could lead to a
revival of terrorism
, potentially endangering Chinese investment projects, border security and stability in the neighbouring Chinese region of
Xinjiang
.
Observers have also warned of rising security risks to Chinese investments in West Africa with the planned withdrawal of France's anti-terrorism operation in the region.
They said China should step up risk assessment, take precautions and work with partners to mitigate risks.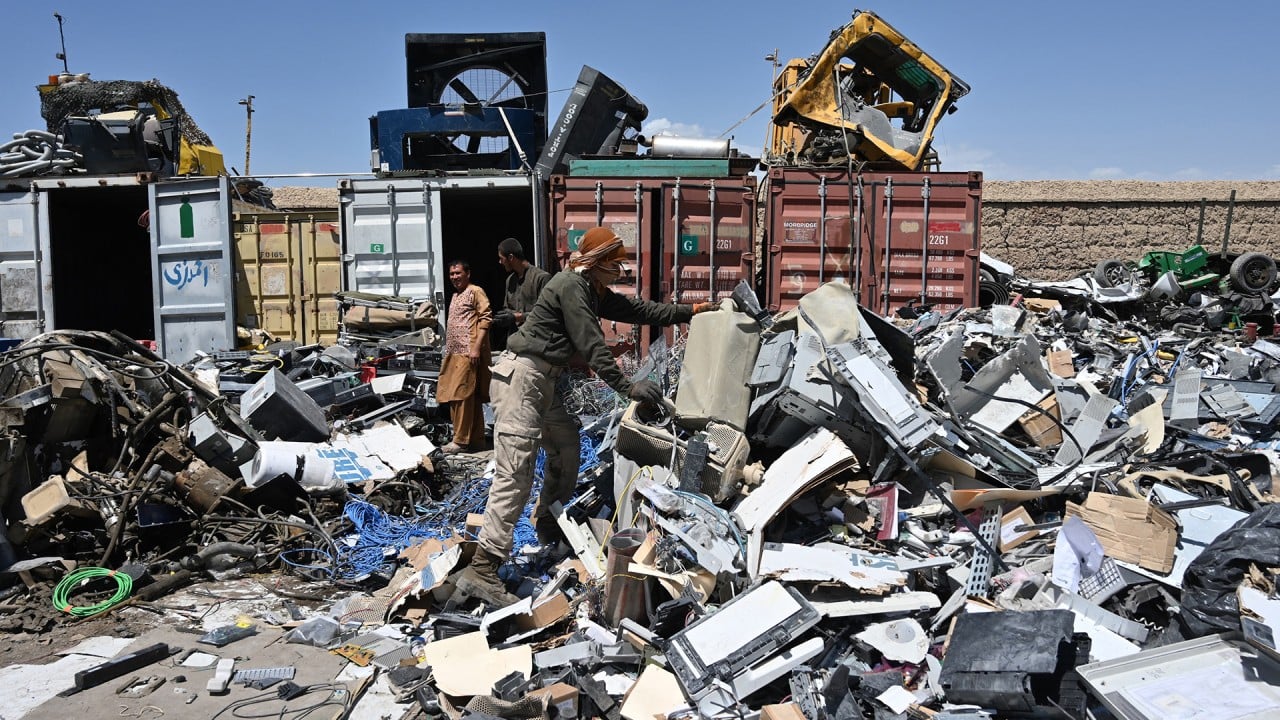 03:20
Afghans sift through US military junkyard for scraps to sell
Afghans sift through US military junkyard for scraps to sell
The United States is set to pull out all of its troops from Afghanistan by the end of August after nearly two decades of deployment. US Central Command announced on Tuesday that the withdrawal process was more than 90 per cent complete.
At the same time, the Taliban has claimed control over 120 new districts in the past two months, including Wakhan district, bordering China. On Friday, it claimed it controlled 85 per cent of Afghanistan after seizing key border crossings with Iran and Turkmenistan.
Zhang Jiadong, an international relations professor at Fudan University in Shanghai, said that "faced with the possible government collapse in Afghanistan, China's most important task is protecting its nationals, the best way being to withdraw them".
"Also, it is necessary to maintain communication with all parties in Afghanistan, including the Taliban, to closely monitor their dynamics," Zhang said. "We should also keep contact with Afghanistan's neighbours."
There are concerns that Afghanistan could once again become the biggest source of risks to China's far west. Zhang said the Taliban rise to power would significantly increase the risk of terrorism and religious extremism.
"Drug smuggling is [also] likely to be resurgent with the US leaving, because without money from the US, the Taliban and other groups need to find other ways to make a living," he said.
"Faced with the potential security risk from Afghanistan, China should have all-round engagement with Afghanistan, which means contacting various entities and armed groups, as long as they comply with international law and have certain influence, because we won't be able to find a single entity that can represent Afghanistan in the near future."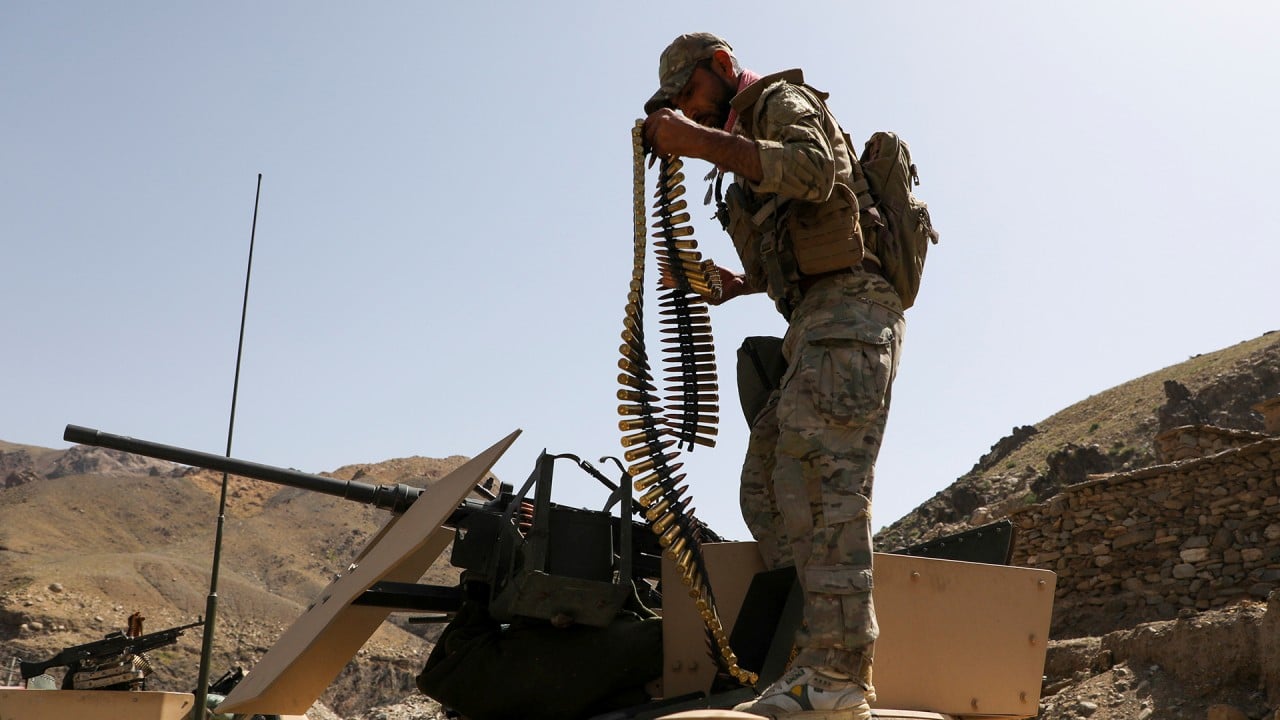 01:31
Afghan security forces flee without a fight as more districts fall to the Taliban
Afghan security forces flee without a fight as more districts fall to the Taliban
China also offered to host peace talks between the parties in Afghanistan, while seeking to step up cooperation with Central Asian nations to deal with a possible spillover of Afghan security risks and any threats to China's
Belt and Road Initiative
projects. Two of the initiative's economic corridors – comprising special economic zones and energy and transport infrastructure – pass through Central Asia.
Zhang's view was echoed by Gu Dingguo, a research fellow of East China Normal University specialising in studies of China's neighbours.
"China does not have substantive conflict with the Taliban," he said. "In future, China can try uniting different groups that are hostile to one another in Afghanistan … in an attempt to secure Chinese interests in the region, such as projects it invests in.
"In the diplomatic sphere, where China should make the most effort is in promoting peace talks between the Afghan government and the Taliban.
"Also, we should step up border control and cooperation with the
Shanghai Cooperation Organisation
, to prevent Afghan turmoil spilling over. Investment in new projects in Afghanistan should also be stopped."
Taliban spokesman Suhail Shaheen told the South China Morning Post the group saw China as a friend to Afghanistan and hoped to talk to Beijing about investing in reconstruction work.
Suhail also said the Taliban would prevent other terrorist groups operating there, including any from China.
Gu said the US withdrawal could cause a "butterfly effect" and encourage terrorists worldwide to step up activities, such as in West Africa.
France is ending its largest overseas military mission, involving more than 5,000 soldiers, after battling terrorists in West Africa since 2013. Operation Barkhane sought to curb insurgencies in its former colonies, including Mali, Chad and Burkina Faso.
China's assets that could be affected include its oil business in Chad, the Niger-Benin oil pipeline, and refineries in South Sudan and Sudan, according to Gu, who suggested China strengthen cooperation with Russia.
"China and Russia can step up cooperation in peacekeeping forces in the region," Gu said.
"China can also invite Russia to take part in its investment projects.
"Russia has a large military presence in the Middle East, which has a deterrent effect on West Africa. China and Russia already had good cooperation on that, and China gave Russia economic assistance. Now they can deepen such cooperation."
This article appeared in the South China Morning Post print edition as: China's projects in Afghanistan and Africa 'at risk'