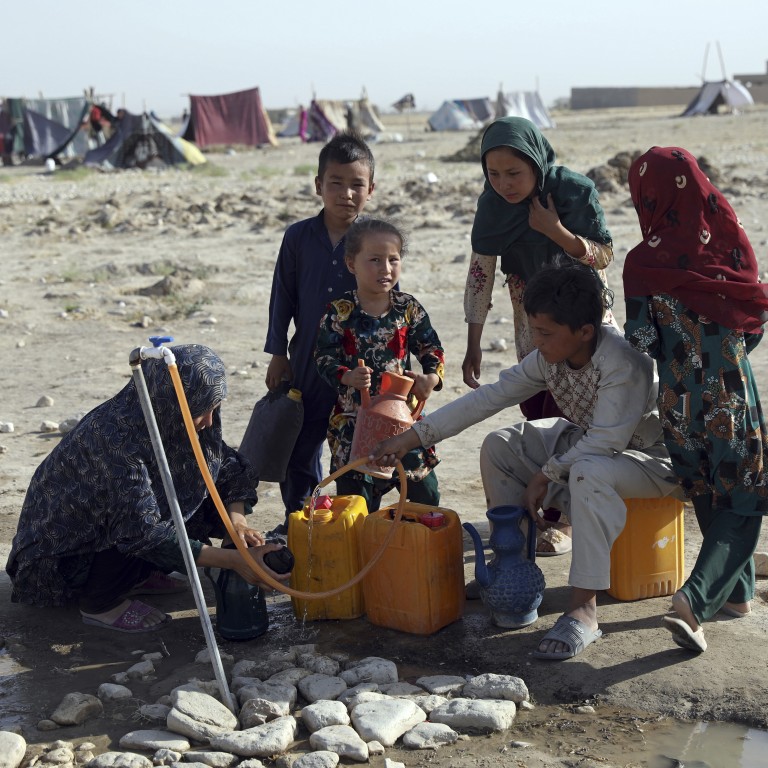 Explainer
What is China's relationship with Afghanistan, and how will it change once the US is gone?
Factors complicating diplomatic ties include a potential security vacuum once US and allied troops withdraw and Beijing's expanding overseas investments
China maintains connections with the Taliban, inviting delegates from the group to talks in Beijing
China has historically taken a back seat in
Afghanistan
but in recent decades has still played a role in some of the country's major turning points.
Afghanistan's diplomatic value has also changed for China, growing in importance as Beijing expands its overseas investments, takes a greater role in global governance and tightens national security at home.
Amid the latest fighting between the Taliban and government troops ahead of the departure of American forces, China is keen to ensure the long-term stability of one of its most troubled neighbours.
Historical links
China's first notable involvement in Afghanistan was in the 1980s, helping the United States, Pakistan and Saudi Arabia to arm the Afghan mujahideed fighting the Soviet Union after it invaded to install a government loyal to Moscow.
At that time China's relationship with the Soviets had soured as it became increasingly sceptical about Moscow's intentions as it drew closer to China's neighbours such as Mongolia, India and Vietnam.
According to official Chinese Communist Party records, former leader Deng Xiaoping said in November 1982: "Problems in Afghanistan are of global strategic significance. China and Afghanistan share a border, this forms a threat to China [which] can [geographically] encircle China."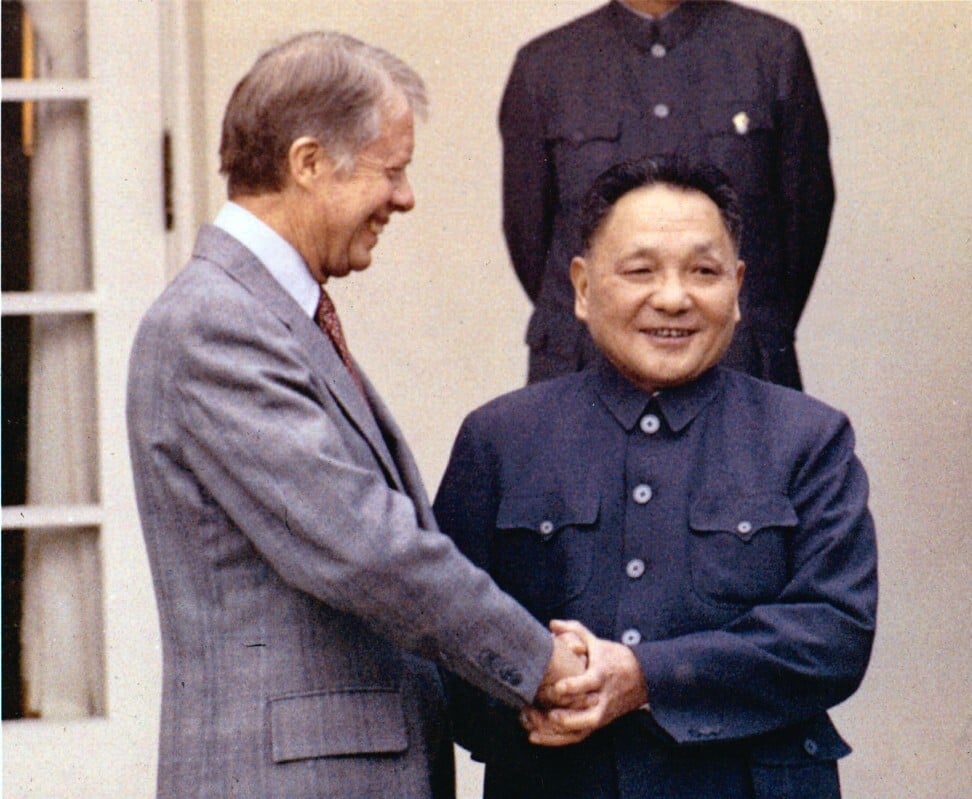 It came shortly after China and the United States had established formal diplomatic relations in 1979. During Jimmy Carter's presidency, American military equipment was sold to China to combat the threat from the Soviet Union and Afghan Communists.
The Soviet-Afghan war ended in 1989 after the Soviets agreed to withdraw.
Why Afghanistan matters to China
One main motivation driving China's interest in Afghanistan since the 1980s has been the perceived threat to national security.
Afghanistan shares a 90km (56-mile) border with China's
Xinjiang
region, which is home to the largest number of Muslim Uygurs. Beijing has blamed Islamist extremists for bloody attacks in the region that claimed hundreds of lives in the past decade.
Beijing has also condemned "foreign infiltration" and "terrorism" outside its borders and is worried that Afghanistan could serve as a refuge and training base for Uygur militias seeking independence.
Meanwhile, the stability of Afghanistan is key to the success of major
belt and road
projects in South and Central Asia, including special economic zones and energy and transport infrastructure.
The China-Pakistan Economic Corridor is China's flagship project in the region, and both
countries want
to use it to engage Afghanistan through road and rail links.
But security risks have hampered the success of Chinese investment. The most infamous stalled project is
the Mes Aynak deal
, a copper contract Chinese state-owned mining giant MCC signed with the Afghan government in 2007 but has yet to come to fruition.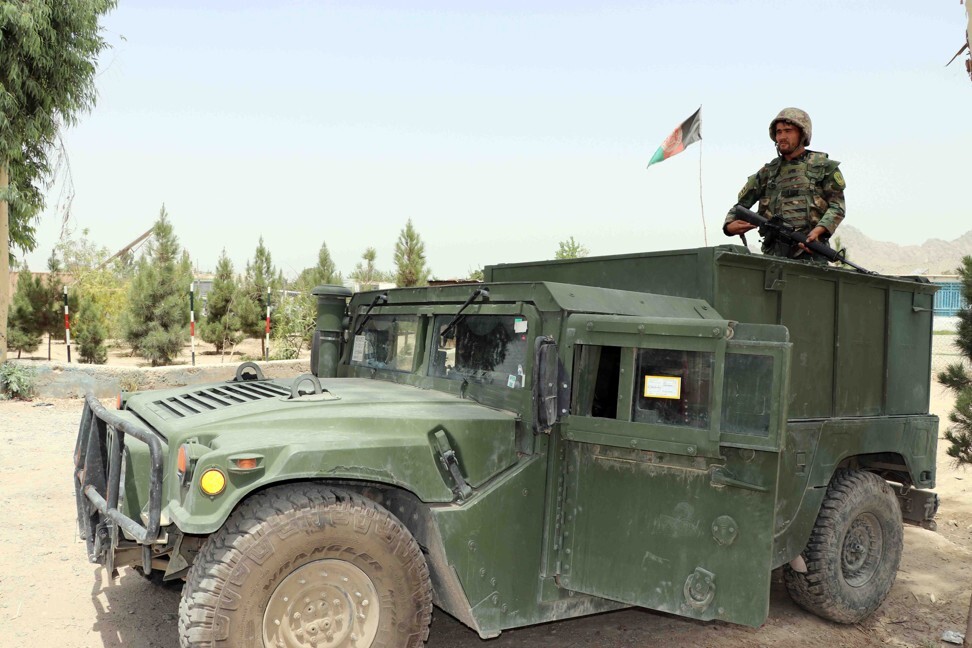 Despite China being Kabul's largest investor, its investment in Afghanistan is relatively small. It had invested US$400 million by the end of 2017 in contrast to the US$5.7 billion invested in Pakistan in the same period, according to the Chinese Ministry of Commerce.
Afghanistan reportedly has the world's largest unexploited reserves of copper, coal, iron, gas, cobalt, mercury, gold, lithium and thorium, valued at over US$1 trillion.
In 2011, the China National Petroleum Corporation (CNPC) won a 25-year US$400 million bid to drill three oilfields containing about 87 million barrels of oil.
China's stabilising efforts
China expressed no interest in fighting in the post-2001 US-led war in Afghanistan. But both sides kept up communication on Afghan issues at the diplomatic level and conducted a joint training programme for Afghan diplomats.
Critics have said that not deploying forces gave China a free ride on the back of the US-led stabilisation efforts while being able to expand its resource exploration ventures.
However, China sees itself as having played "an active and constructive role in the Afghan peace and reconciliation process", according to the Chinese embassy in Afghanistan in January this year.
SCO
In 2001 China and Russia created the Shanghai Cooperation Organisation, which has developed into a regional security grouping that also includes India, Pakistan and four other former Soviet republics: Kazakhstan, Kyrgyzstan, Uzbekistan and Tajikistan. Afghanistan was given observer status in 2012.
The official aim of the group is to target the "three evils" – terrorism, extremism and separatism — and member states have conducted joint military exercises and set up a liaison office between the SCO and Afghanistan.
Last week, Chinese Foreign Minister Wang Yi visited Turkmenistan, Tajikistan and Uzbekistan as part of a tour aimed at "promoting peace and stability in Afghanistan".
"The development of the situation in Afghanistan is at a critical juncture. As close neighbours of Afghanistan, the SCO member states can play a positive role in promoting the peace, reconciliation and reconstruction process in Afghanistan," he said.
Trilateral efforts
China initiated a trilateral foreign ministerial relationship with Afghanistan and Pakistan in 2017. Its main aim was to promote talks between Pakistan and Afghanistan and extend the China-Pakistan Economic Corridor to Afghanistan.
Islamabad and Kabul have had an uneasy relationship, poisoned in recent years by Afghan accusations that Pakistan is supporting Taliban insurgents. Pakistan denies that and says it wants to see a peaceful, stable Afghanistan.
China has pushed for Pakistan and Afghanistan to improve ties so they can better tackle violence in their respective countries and it has tried to broker peace talks with Taliban militants – to limited effect. A tentative talks process collapsed in 2015.
Bilateral efforts
China and Afghanistan established an official military dialogue in 2016, and two years later the Chinese defence ministry said it had provided about US$70 million in military aid to support defence and counterterrorism efforts.
In 2018, the Afghan embassy in Beijing confirmed that China had helped establish a mountain brigade to counter possible attacks by al-Qaeda and Islamic State, but said there would be no Chinese troops on Afghan soil.
But China is also known to have maintained contacts with the Taliban and invited delegations to Beijing for talks.
Last week the Taliban extended an invitation to China in an interview with
This Week in Asia
. The group's spokesman Suhail Shaheen said the Taliban viewed China as a "welcomed friend" to Afghanistan and hoped to talk to Beijing about investing in reconstruction work "as soon as possible". He also promised to protect Chinese investments and no longer allow China's Uygurs to be separatist fighters.
The future
Following US President
Joe Biden
's announcement in April that America's remaining troops will be withdrawn from Afghanistan before September 11 – the 20th anniversary of the al-Qaeda terrorist attacks – China described the decision as "irresponsible" and foreign minister Wang labelled the US "the source" of Afghanistan's problems.
Critics have said withdrawal of US forces will create a political and security vacuum.
On July 9, the Taliban said it had control of 85 per cent of the country.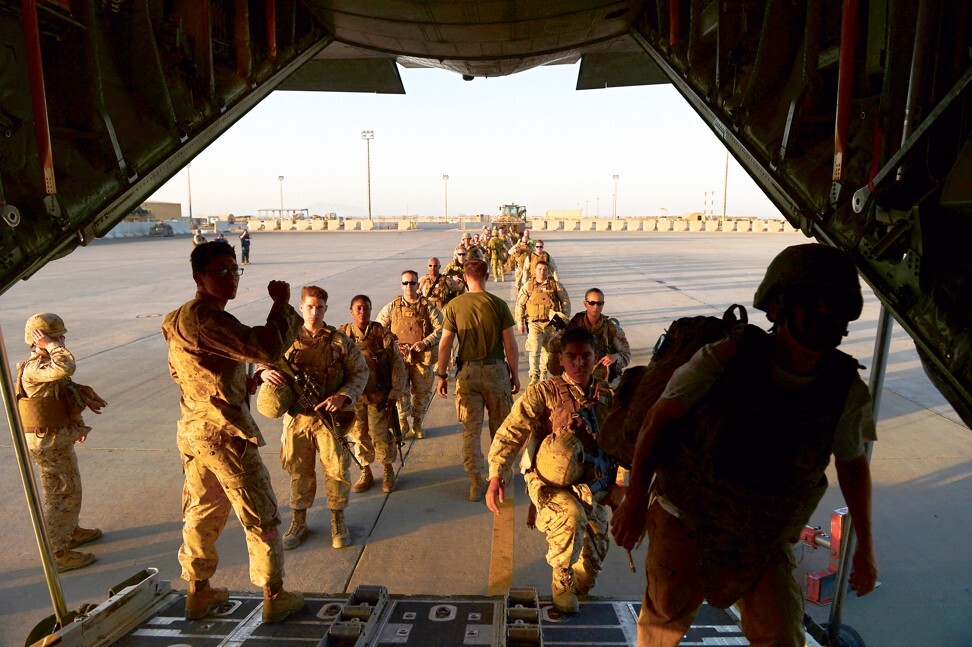 Meanwhile, China has offered to host peace talks and vowed to aid a peaceful transition following the US pull-out.
When asked whether China would fill the void left by the US withdrawal, Wang said in March: "As Afghanistan's friend and neighbour, China will push for reconciliation and reconstruction in Afghanistan with respect and at the request of the Afghan people."