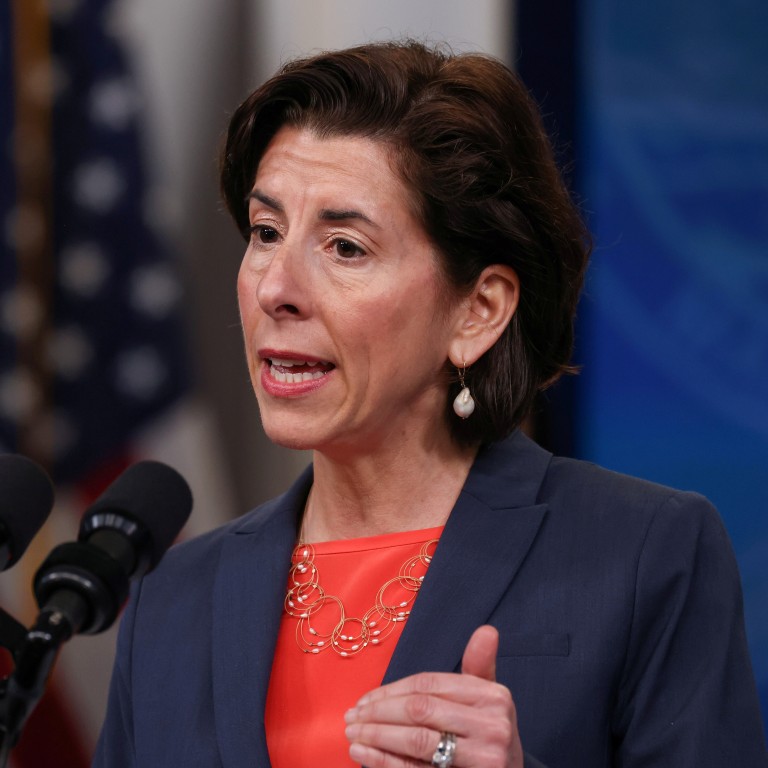 US and allies must set 'democratic' rules for artificial intelligence, Biden administration officials say
'We can't let China write the rules for AI,' Commerce Secretary Gina Raimondo tells Global Emerging Technology Summit
US National Security Adviser Jake Sullivan claims alternative is 'a vision of the future that says you have absolutely no privacy, no trust, no security'
Senior White House officials appeared at a conference on emerging technologies to reinforce the message that Washington and its allies must close ranks to ensure that advances in artificial intelligence are developed in accordance with "democratic values", and not left to China.
"We can't let China write the rules around AI," US Commerce Secretary Gina Raimondo told the Global Emerging Technology Summit in Washington.
"It's important that AI is developed in a way and regulated in a way that is consistent with our democratic values of freedom and openness, protection for intellectual property, respect for human rights and respect for privacy."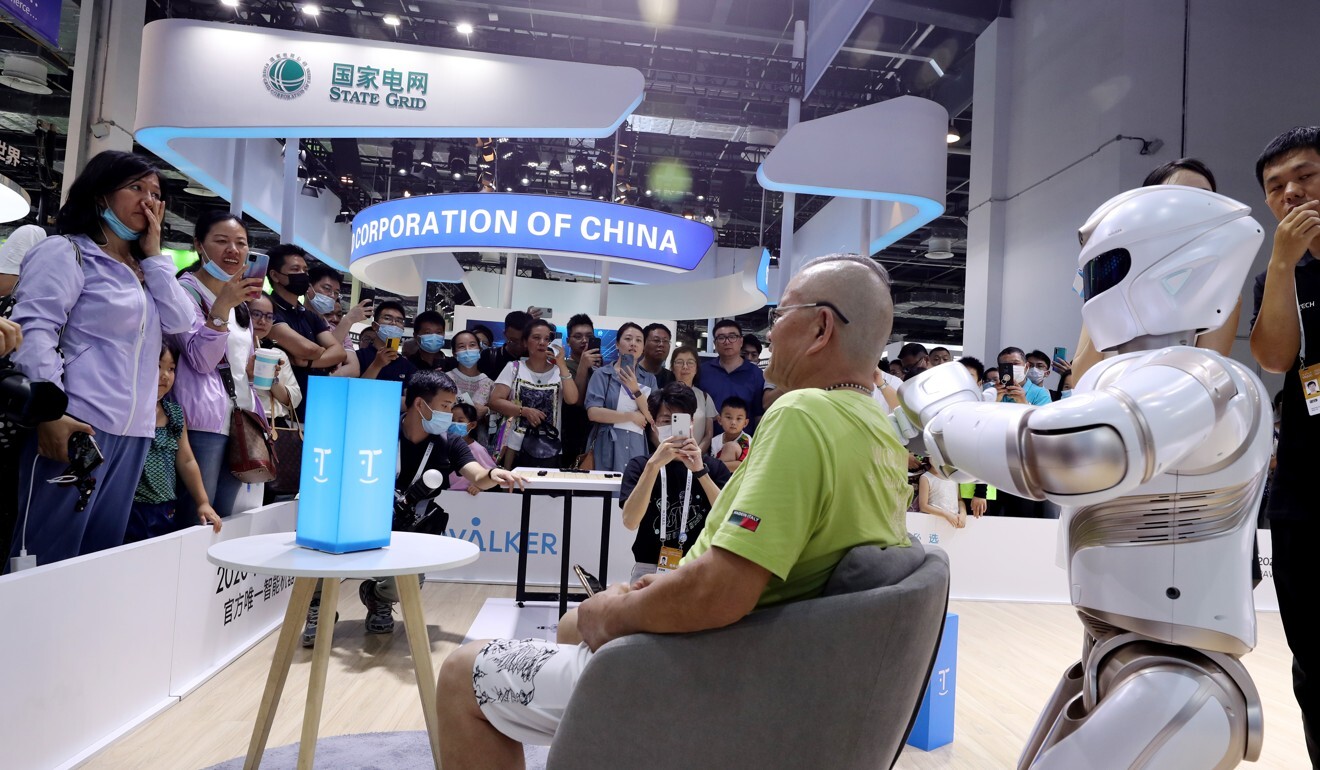 The new US-EU Trade and Technology Council (TCC) would be a forum to tackle the issues, Raimondo said, of how best to innovate in the digital economy, AI and other emerging technologies.
"There's a great focus on China. We need to run faster. If we work with allies, we will be stronger," Raimondo said at the conference, which was organised by the National Security Commission on Artificial Intelligence (NSCAI). "The president is crystal clear and has directed us on his team to reach out to our allies."
Chaired by the former Google chief executive Eric Schmidt, the NSCAI was established in 2018 as part of that year's US National Defence Authorisation Act primarily to contend with risks policymakers and lawmakers saw in China's technological advances.
In a closing speech that included numerous mentions – explicit and oblique – of China, US Secretary of State Antony Blinken highlighted the high level of funding China was pouring into its ambition to become what he called "the world's technology leader".
In response to that ambition, said Blinken, the US must bolster and diversify its supply chains, invest more in semiconductors, promote "trusted" vendors in
5G
technology, and improve screening of investments, visa applications and export licenses.
It was increasingly difficult "to ensure that American innovations are used for commercial purposes only," said Blinken, just days after the Biden administration added several Chinese companies to an export blacklist over alleged military ties. "Countries like China don't differentiate between civilian and military in the same way [the US does]. And emerging technologies, including AI applications, blur that line too."
In another apparent dig at China, he decried efforts by authoritarian regimes to use the internet as a tool to target activists and "squelch dissent", pledging that the US would defend an "open, secure, reliable and interoperable internet".
Summing up the thrust of the officials' technology-related grievances with China, US National Security Adviser Jake Sullivan said the world faced a choice between "a democratic technological ecosystem" and "a vision of the future that says you have absolutely no privacy, no trust, no security; it's simply big data owned by the government."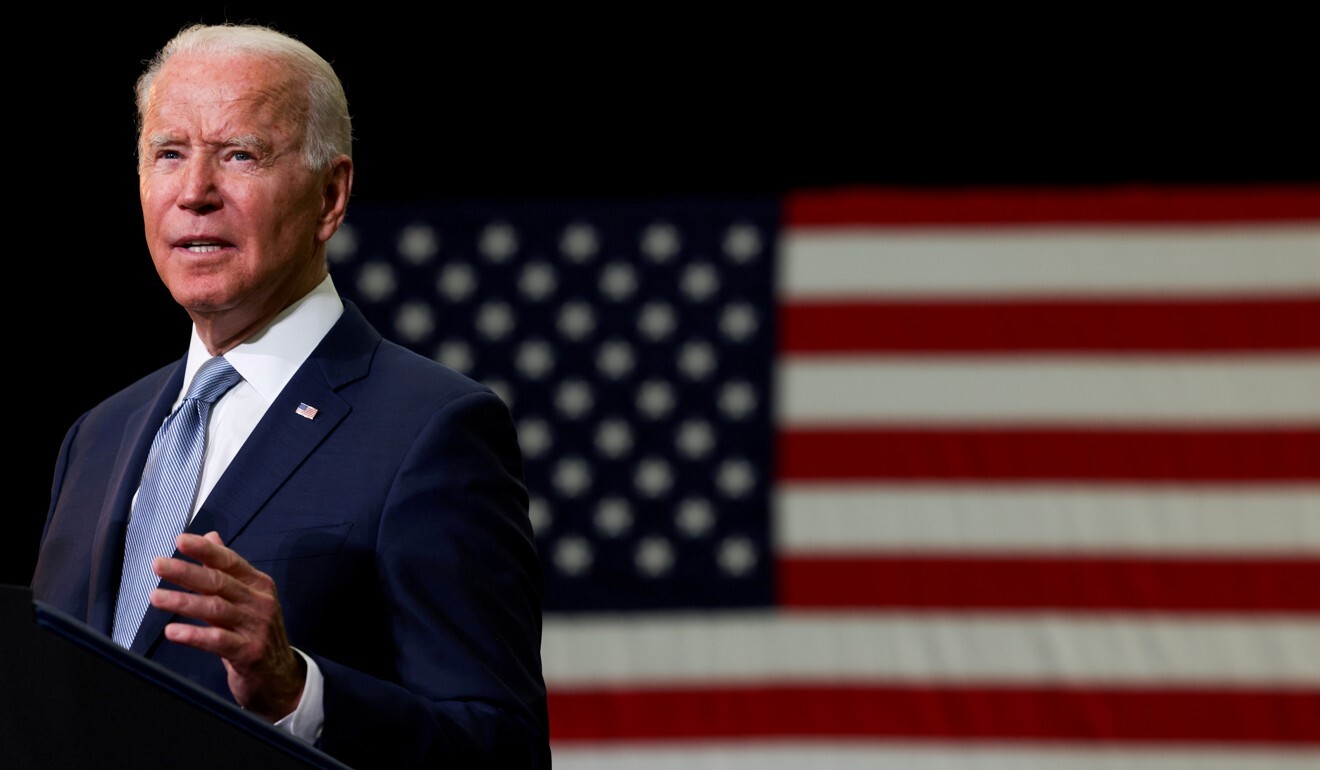 China routinely rejects both criticism of its strict regulation of the internet and broader concerns about the national security risks posed by Chinese companies. Faced with such critiques, officials in Beijing often point to the 2013 National Security Agency (NSA) spying scandal exposed by Edward Snowden as evidence of double standards by Washington.
China's embassy in Washington did not immediately respond to a request for comment about US officials' comments on Tuesday portraying the country as a threat to the global digital ecosystem.
The emphasis on outreach to allies follows US President
Joe Biden
's call for greater cooperation among democratic countries on a wide range of issues – including pandemic relief,
national defence
and global infrastructure spending – while meeting with leaders in Britain and Europe last month.
Addressing the military component of the administration's full-court press on Tuesday, Defence Secretary Lloyd Austin said that China had laid down the AI gauntlet – making it clear it intends to be globally dominant by 2030 with a focus on surveillance, cyberattacks and autonomous weapons – but that the US was responding.
"We're going to compete to win, but we're going to do it the right way," said Austin, adding that would entail incorporating ethics, democracy and open society into every AI system, an obvious dig at China's authoritarian governance model.
To back up its commitment, he said, the Pentagon had requested $112 billion in its latest budget for science, testing, research and development and technological advances, with a significant part of that going to 600 AI-related "efforts" already under way.
The remarks by Raimondo, Sullivan and Austin reflect a bipartisan view in Washington that the US must devote more resources to new technologies or else watch Beijing pass it by as the next global technology leader.
Last month, the US Senate passed an
omnibus bill
intended to counter Beijing on numerous fronts, while the House of Representatives approved one that focused on funding science and technology research. The bills need to be reconciled before being sent to Biden to be signed into law.
Sullivan used the NSCAI forum to call on US lawmakers to cooperate on getting a finished bill to Biden. The House is expected to vote on its version of the bill later this week.
The legislation, Sullivan said, was needed "to reverse the decades-long decline in federal R&D in science and technology".
"If there's anything the first two waves of the digital revolution have taught us, it's that long-term US leadership in technology is not assured," he added.
"Large-scale efforts that harness the public, private and academic sectors can, however, measurably secure that leadership."
Sullivan was referring to the initial free flow of information available online starting in the 1990s, followed by controls and censorship that authoritarian governments like China's began to build into their internet ecosystems starting in the 2000s.
Raimondo's Commerce Department has been at the forefront of Washington's efforts to challenge China over its technological prowess.
02:06
Biden says G7 leaders agreed to call out China over human rights abuses in Xinjiang and Hong Kong
Biden says G7 leaders agreed to call out China over human rights abuses in Xinjiang and Hong Kong
In particular, the Biden administration – and the Trump administration before it – have linked Chinese artificial intelligence advances to suspected human rights abuses in
Xinjiang
, the far-west region where Washington says Beijing is committing genocide against the Uygurs and other Muslim ethnic minority groups.
The Chinese government's alleged crimes include mass detentions of an estimated one million Uygurs in camps, coupled with a pervasive surveillance network that reportedly uses cutting-edge artificial intelligence to identify people by their faces, voices, gaits and ethnicity.
"Unfortunately we have seen the development of these technologies create surveillance states that would make Orwell blush," said Senator Mark Warner, Democrat of Virginia and chair of the Senate intelligence committee, who spoke before Raimondo.
Beijing denies all allegations of genocide and says its policies in
Xinjiang
are meant to fight extremism.
The Commerce Department has cracked down on American firms doing business with Chinese companies said to be complicit in human rights abuses in
Xinjiang
.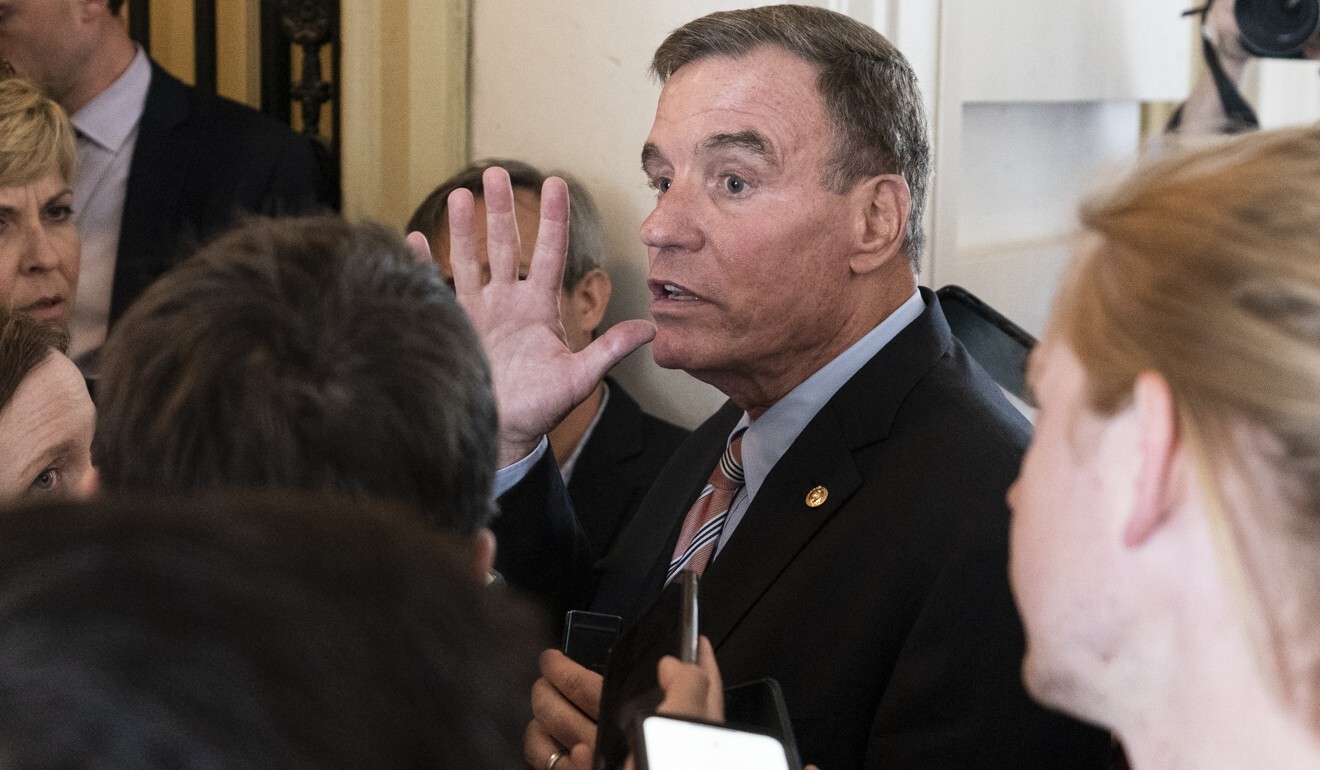 Numerous Chinese AI companies have been added to the Commerce Department's "entity list" – essentially a trade blacklist that blocks certain Chinese companies from buying American equipment and supplies.
The list includes several AI companies, including Yitu, Megvii, SenseTime and iFlyTek.
On Friday, the Biden administration added another 23 Chinese entities to the blacklist, including multiple technology companies; on Sunday, China's Ministry of Commerce called the move "an unreasonable suppression" of Chinese enterprises.
The NSCAI published a report this year urging Washington to compete head-on against China on artificial intelligence – but said that the US should do so without severing all collaborative research ties and commerce.
Additional reporting by Robert Delaney, Mark Magnier and Owen Churchill