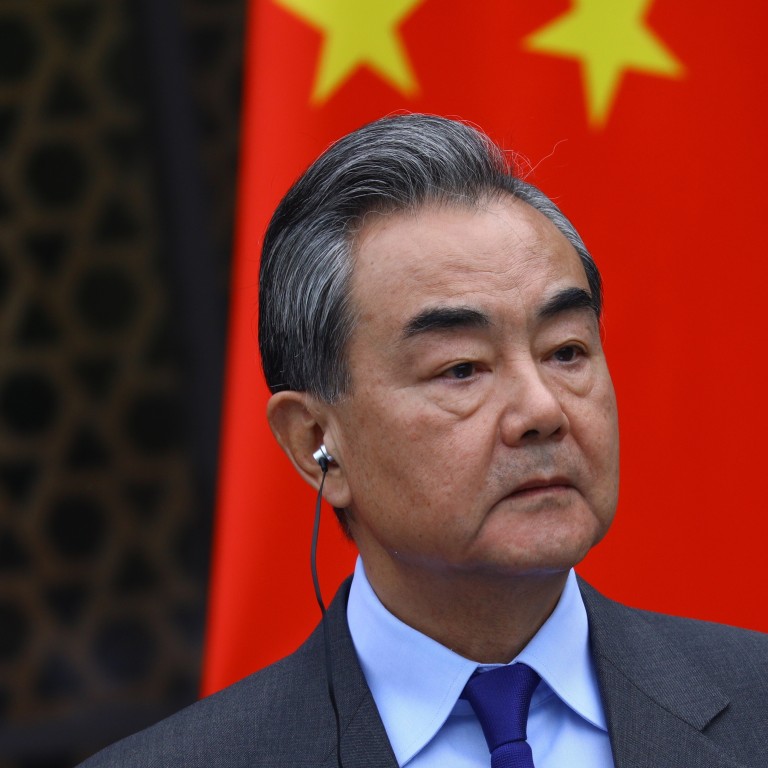 Afghanistan needs 'stable and healthy' Muslim policies, says China
Regional tensions discussed during foreign minister's trip to Central Asia
Wang Yi also urges Taliban to 'realise responsibilities' and cut ties to terrorism
Chinese Foreign Minister Wang Yi made the remarks at a press conference with his
Tajikistan
counterpart Sirojiddin Muhriddin during a visit to the country on Tuesday.
The men discussed the growing tensions between Afghanistan and its Central Asian neighbours, one of which is Tajikistan. China is next to both Afghanistan and Tajikistan.
Wang said China hoped Afghanistan would have a "widely inclusive" political power that implements "stable and healthy" Muslim policies and is against terrorism and extremism. He also hoped the country would try to be a friendly neighbour and said China would support all efforts to reach such goals.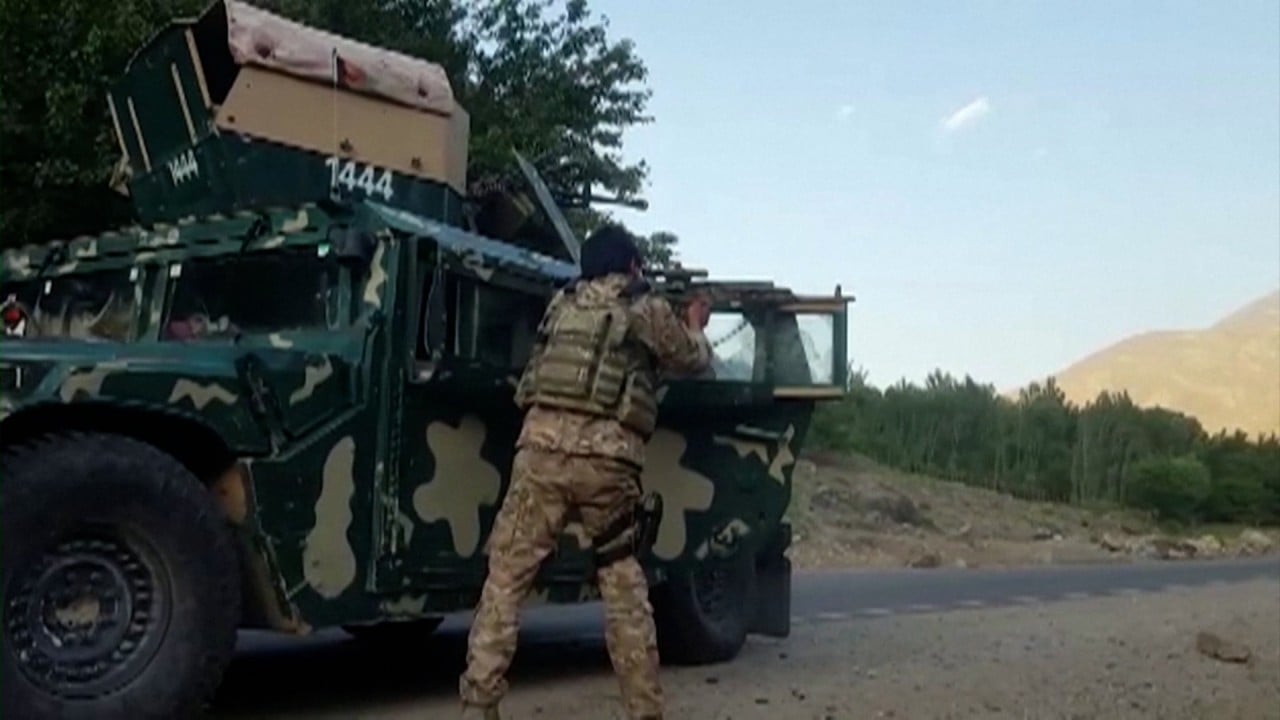 03:56
Civil war looms in Afghanistan as UK ends military mission, but Beijing extends a hand
Civil war looms in Afghanistan as UK ends military mission, but Beijing extends a hand
"As a major source of military power, the Taliban should realise its responsibilities for the country and the nation, and resolutely cut off all ties with terrorism, to return to the political mainstream of Afghanistan in a manner that is responsible to the country and the people," Wang added.
The Chinese government is worried about Afghanistan's security situation because of the 90km (55-mile) border the war-torn nation shares with China's western
Xinjiang
region, home to millions of Muslim minority Uygurs. Islamic extremists there have been blamed for bloody attacks that have claimed the lives of hundreds in recent years.
Beijing has also condemned "foreign infiltration" and "terrorism" outside its borders for the attacks and is concerned Afghanistan could serve as a refuge and training base for Uygur militias seeking independence.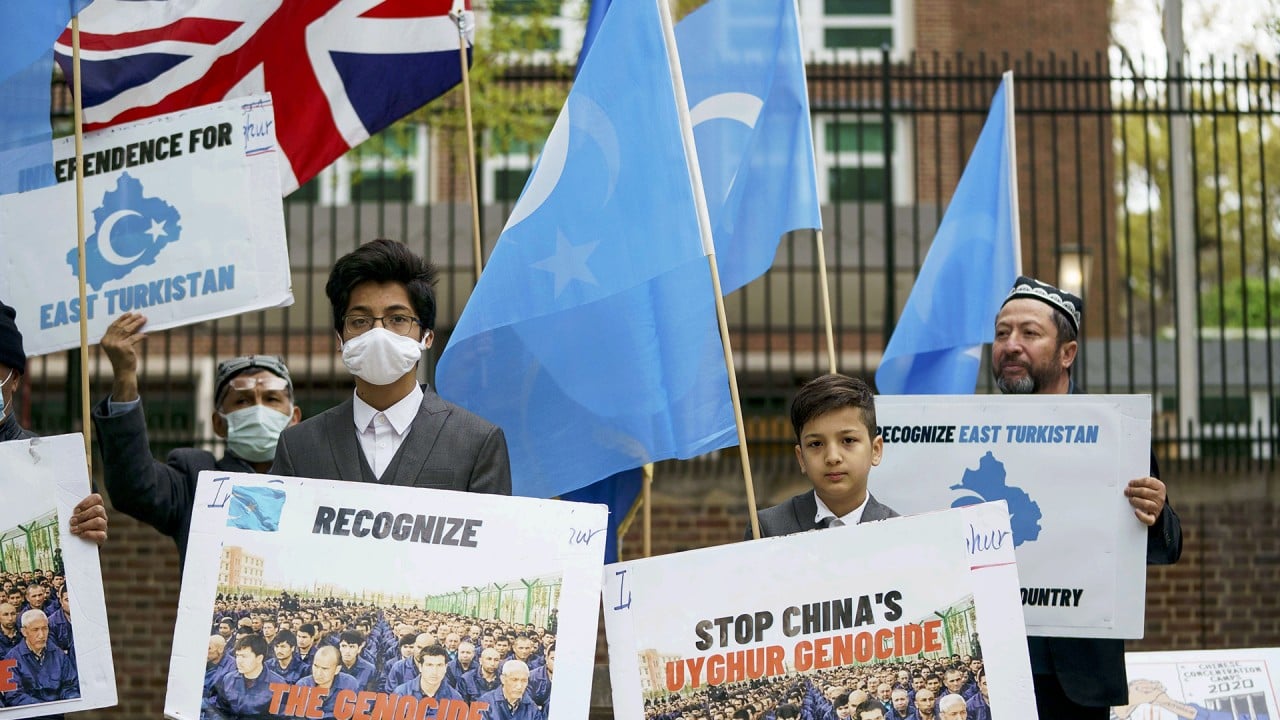 02:46
UK parliament declares Uygurs suffering 'genocide' in China's Xinjiang
UK parliament declares Uygurs suffering 'genocide' in China's Xinjiang
The United Nations has said it has reports that China has detained more than 1 million Uygurs in
Xinjiang
, but Beijing has denied human rights abuses. It says those people are receiving vocational training as part of the government's anti-terrorism policies.
Next year marks the 30th anniversary of the establishment of diplomatic ties between China and Tajikistan. Muhriddin told Tuesday's press conference the two countries have worked together closely on regional and international issues.
Tajikistan is Wang's second stop on his three-nation Central Asia tour, with the aim being to promote peace and stability in Afghanistan, the Chinese foreign ministry said last week.
The Afghan government has defended the unification of their own country for a long time, said Wang, and done "massive work" to stabilise society and improve livelihoods. "Their efforts should be fairly assessed," he said.
Beijing has pledged to be a mediator in Afghanistan. Experts and neighbouring countries are increasingly wary of a civil war between the nation's government and the Taliban after the United States said it would withdraw American troops after two decades of deployment.
Critics have said China is trying to "fill the vacuum" left by the US due to Beijing's growing economic, security and geopolitical interests in the region.
Wang said China would not intervene in Afghan's domestic politics and urged the US to reflect on its own policies which he has previously called "irresponsible" and the source of problems in Afghanistan.
Wang was due to attend a Wednesday meeting in Tajikistan of the regional security group the Shanghai Cooperation Organisation (SCO) that China co-leads with Russia. He was also expected to have discussions with Afghan Foreign Minister Hanif Atmar.
Wang, who visited Turkmenistan on Monday, will also travel to Uzbekistan for meetings with representatives of SCO member countries, the US and Europe.
This article appeared in the South China Morning Post print edition as: Adopt healthy Muslim policies, Beijing tells Kabul