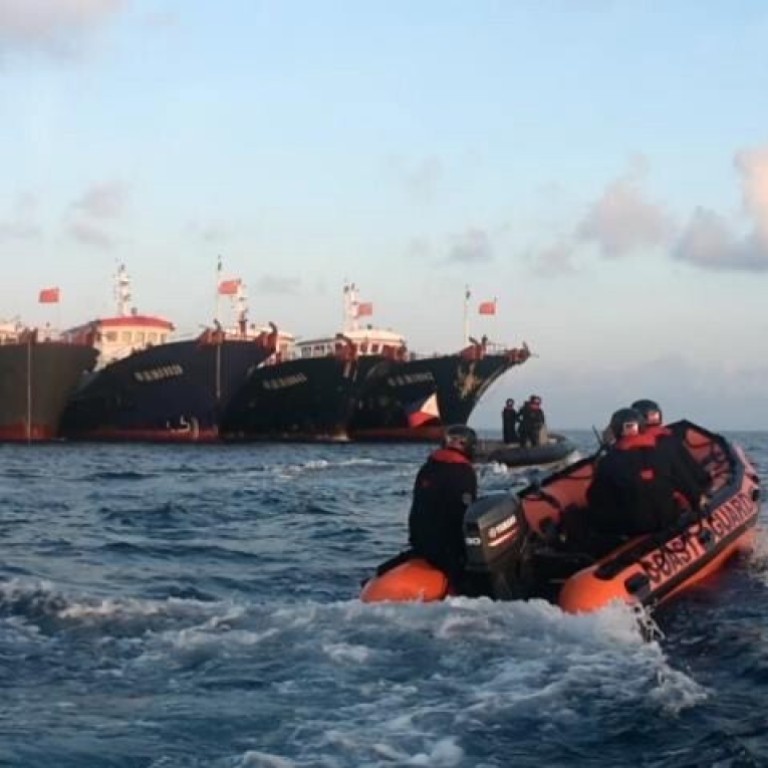 South China Sea code of conduct talks 'may end in stalemate' as tensions rise
Beijing is pushing to get negotiations wrapped up in what some see as a bid to block the United States from getting involved in disputes in the waterway
But unease over China's assertiveness has made rival claimants 'less willing' and situation may be complicated by US military activity, observer says
Negotiations between
Beijing and its neighbours
for a code of conduct on activities in the
South China Sea
are facing more uncertainty as tensions rise over the contested waterway, with one observer saying the process "could even end in a stalemate".
Beijing's push to get the code of conduct agreed to, repeatedly calling for the process to be sped up, is seen by some as an effort to block the United States from getting involved in disputes over the resource-rich waters, most of which China claims as its own.
But wariness over China's growing assertiveness in the region has also made rival claimants like Vietnam, the Philippines and Malaysia "less willing" to push forward negotiations, according to Wu Shicun, president of the National Institute for South China Sea Studies, a think tank in Hainan.
"The rise in China's hard power in the South China Sea has not led to a parallel rise in soft power," Wu said during a conference in Shanghai last week. "Also there is still this unease and hostility from littoral countries towards China's rise, so they're still apprehensive about whether China is seeking regional rule-making dominance through the code of conduct negotiations."
America's increased military activity in the South China Sea could also complicate talks on the code of conduct, he said.
"[That] could make it more and more difficult for China and the Asean countries to reach an agreement on a code of conduct text, and there is a risk the negotiations could even end in a stalemate or at least a difficult birth," Wu said.
He made the remarks just ahead of the fifth anniversary of an international tribunal ruling that Beijing's claim to most of the South China Sea had no legal basis – a ruling Beijing has rejected.
The waterway has been at the centre of intensifying rivalry between China and the US. On Monday – five years since the tribunal ruling – the People's Liberation Army warned a US warship to leave the vicinity of the disputed
Paracel Islands
, with the
PLA saying it had "trespassed" into Chinese waters
. The Paracels, called the Xisha Islands in China, are also claimed by Vietnam and self-ruled Taiwan.
Meanwhile, other claimants appear to be getting more vocal in criticising Beijing over the South China Sea, according to Carl Thayer, emeritus professor at the University of New South Wales, Canberra.
They include the Philippines, with Foreign Secretary Teodoro Locsin saying in March that Manila would lodge diplomatic protests "every day" until hundreds of Chinese fishing vessels anchored in waters near Whitsun Reef in the disputed Spratly Islands were gone. Beijing claimed they were sheltering from bad weather.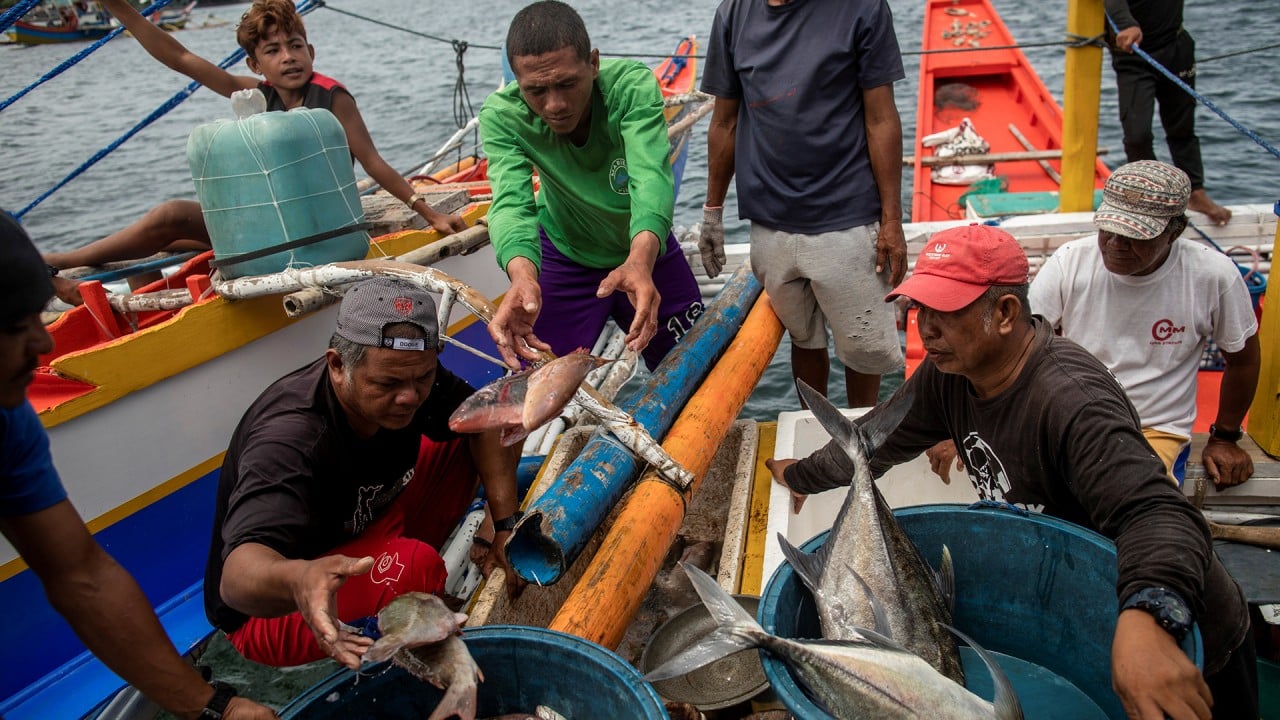 02:16
Philippine fishermen claim continued Chinese harassment on South China Sea
Philippine fishermen claim continued Chinese harassment on South China Sea
Last week, an unreported stand-off between China and Malaysia was brought into the spotlight by the Asia Maritime Transparency Initiative, part of the Centre for Strategic and International Studies in Washington. Its report said
a Chinese coastguard vessel had been operating near the Kasawari gas field
off the coast of Malaysia's Sarawak state on June 4 after a pipe-laying vessel hired by Malaysia had arrived in the area.
Days earlier, Malaysia had scrambled jets to intercept 16 Chinese warplanes near its eastern coast.
The AMTI said coastguard activity near the gas field appeared to be continuing and it was "at least the third time since last spring that the Chinese coastguard has harassed Malaysian energy exploration".
Meanwhile, Vietnam's defence ministry last month said it had deployed a maritime militia unit of nine ships and platoons equipped with light weapons for paramilitary operations off the country's southern coast, a move to boost its naval presence in the South China Sea, according to Vietnamese military newspaper Quan Doi Nhan Dan.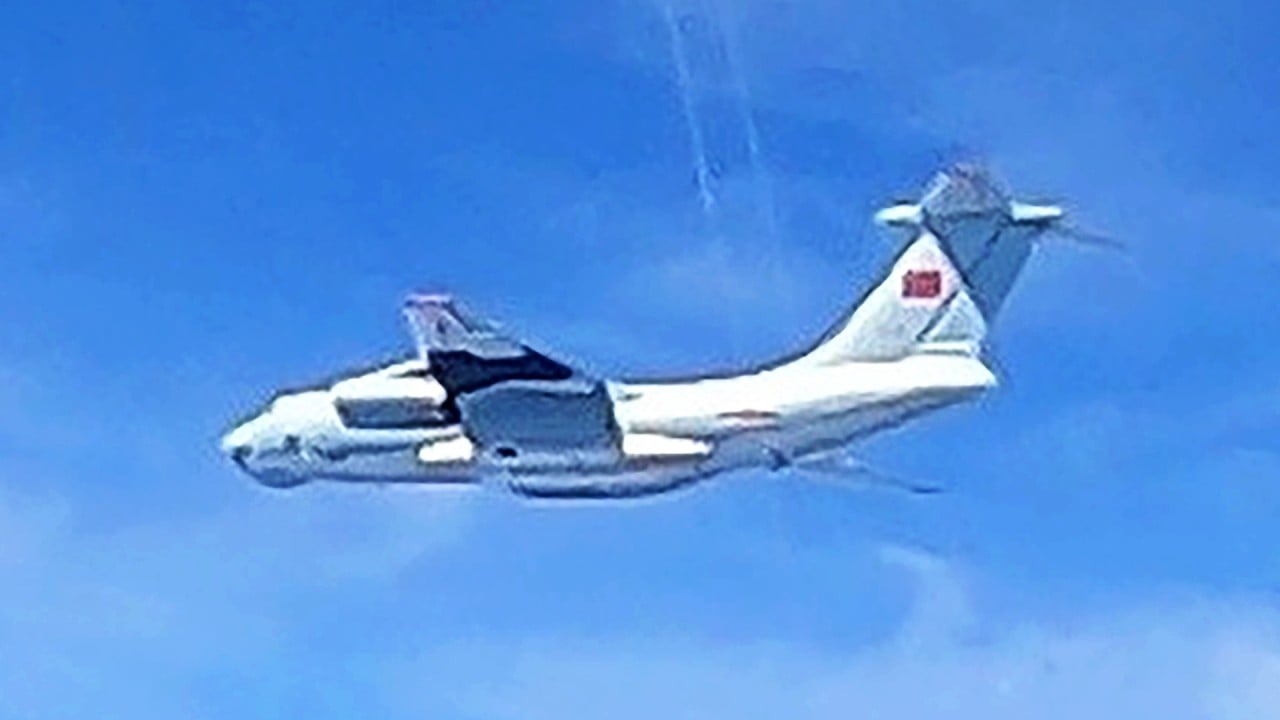 01:58
Malaysia to summon Chinese envoy after airspace 'intrusion'
Malaysia to summon Chinese envoy after airspace 'intrusion'
Chinese and Asean foreign ministers committed to restarting negotiations on the code of conduct as soon as possible when they met last month, while working groups "exchanged views" on the draft text during virtual meetings earlier this month – the first time they had met since October 2019.
Thayer said formal negotiations between China and Asean were "highly likely" to resume.
"China pressures Asean to complete the [code of conduct] negotiations as a legal ploy to block the United States from intruding in the South China Sea," Thayer said. "Asean members want to resume negotiations as a means of restraining China's assertiveness. But it is clear … that Asean is in no rush to complete an agreement … that is not binding."
Thayer said there were still issues to be addressed.
"There are at least four major issues that need to be resolved before agreement can be reached … the geographic scope, the legal status of the [code of conduct], enforcement measures and the role of third parties who are not mentioned in the current draft," he said.
This article appeared in the South China Morning Post print edition as: South China Sea code talks 'may stall'